WorldDAB Summit 2023
Organised by

Date: 8th November 2023
Location: Munich, Germany
Types: Conference, Exhibition
WorldDAB Summit 2023
Wednesday 8 November 2023 09:00-16:00 (CET) Add to Calendar

Design Offices Munich Atlas (13th Floor), Rosenheimer Str. 143C, 81671 Munich, Germany
In-person and online


Registration is now open. Register
The WorldDAB Summit 2023 is our flagship annual event – join us in Munich or online on Wednesday 8 November to explore radio's digital future. You'll hear from global DAB+ experts representing all aspects of digital radio: broadcast, automotive and receiver manufacturers, as well as leaders in programming, creative content and marketing. Get updates on the adoption of DAB+ around the world, and learn more about the latest technological developments and inspiring creative initiatives. There'll also be plenty of opportunities for discussion and networking throughout the day.
The WorldDAB General Assembly and WorldDAB Summit 2023 will be held at the Design Offices München Atlas which are situated in the up-and-coming "Werksviertel" district close to the Ostbahnhof station.
Partner Sponsors

Gala Dinner Sponsor

Networking Drinks Sponsor

Coffeee Break Sponsor

Delegate Bag Sponsor

Exhibitors
Design Offices Munich Atlas (13th Floor)
Rosenheimer Str. 143C
81671 Munich
Germany
https://goo.gl/maps/TEiXeQ19BW2uJfpF6
The WorldDAB General Assembly and WorldDAB Summit 2023 will be held at the Design Offices München Atlas which are situated in the up-and-coming "Werksviertel" district close to the Ostbahnhof station.
The Atlas high-rise marks the emergence of a distinctive, architecturally exciting highlight that is thematically oriented on Greek mythology, symbolised by the sphere on the roof of the office complex, and boasting a prominent location, conference areas with a 360° panorama and excellent transportation access.
Getting to the venue
Train: The train system of Munich is vast and it covers almost every part of the city. Two train lines operate the route from Munich Airport to the city centre up to 6 times per hour: S1 and S8. Both S-Bahn trains stop at the Marienplatz central station. However, the S8 line is considerably faster, taking only 38 minutes to reach the city centre.
One-way standard train ticket to central Munich from the airport costs €13.70, tickets can be purchased from the S-Bahn ticket counters or the automated ticket machines at the airport train station. The train station is located on the basement level of the central area (between Terminals 1 and 2). Just follow the S-green signs once you exit the arrivals hall.
Top tips:
Once you get to Marienplatz station, you will have access to multiple metro lines.
Taking the S1 line is better if you are travelling to the west part of the city.
Please do not forget to buy or validate your train ticket. There are always ticket inspectors operating and the fine is €65.
Bus: The Lufthansa Express Bus runs from Munich Airport to Munich Central Station daily, also stopping at Munich North (Schwabing). The journey takes approximately 45 minutes. A single ticket for the direct route from Munich Airport to the city costs just €11.50 and if you buy it online, you'll pay just €11. If you're planning on using the service to return to the airport at the end of your trip, you can save money buy purchasing a round-trip ticket, costing €18.50.
The express buses can be found at various points throughout the airport complex: Terminal 1 Area D, Munich Airport Centre (MAC) and Terminal 2. Schedule and tickets.
Taxi: Delegates should note that metered taxis are currently very expensive from the airport and in and around the city. This is due to the high cost of fuel. The journey time from Munich Airport is approximately 45 minutes and costs approx. €85. However, if you prefer to travel by taxi you may find Uber significantly cheaper.
Further information: https://www.munich.travel/en


Suggested hotels
There are plenty of hotels near the conference venue, which will cater for all budgets.

https://goo.gl/maps/BjwogiaYo3PBGyFC9 (if you click on this link it will give you a guide of current room prices in the local area)
Gala Dinner
Tuesday 7 November 2023 - 19:00-22:00 (CET)
Weitblick Eventlocation Sapporobogen 6-8, 80637 München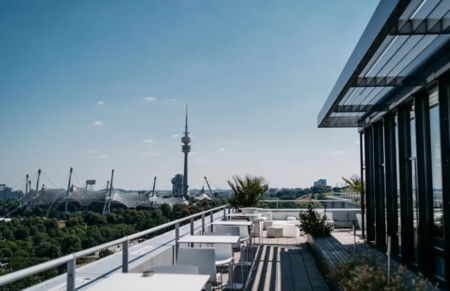 Get your DAB solutions in front of key decision makers
The WorldDAB General Assembly and Summit is our annual flagship event and brings together over 200 attendees from the international digital radio, broadcasting, electronics and automotive industries. It offers unparalleled opportunities to discuss the current issues within the digital radio industry and to create a better understanding of the challenges affecting the market.
Three reasons to sponsor, exhibit or advertise at this event
Sponsor and exhibitor logos reach an audience of 6,000+ industry contacts via our online, email and social promotions for this event.
Debut your latest products and services to delegates by placing an advertisement in the event brochure, showcase your current product (advert to be shown as a slideshow on screens during breaks), or feature your product as a banner advert in one of our regular marketing emails.
An opportunity to engage with potential customers in a face-to-face discussion while showing them your products at your exhibition table.
Attendees include:
Commercial and public broadcasters
Chip, receiver and equipment manufacturers
Network operators
Regulatory bodies
National digital radio rollout bodies
Automotive manufacturers (OEMs, Tier 1s, Tier 2s)
Download the brochure for more information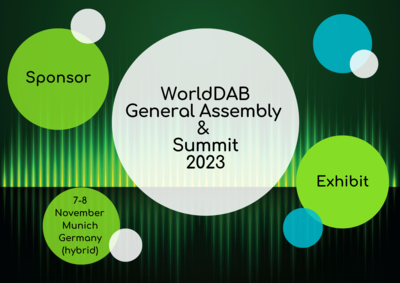 A B C D E F G H I J K L M N O P Q R S T U V W X Y Z
A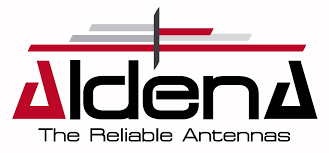 ALDENA is one of the world's leading manufacturers of Antennas and RF coaxial accessories for Broadcasting, Civil and Military application.
ALDENA is involved in different DAB+ networks rollouts, Thanks to its know-how and a reliable and customer-oriented portfolio.
Our solutions includes: Antennas for digital/analogue services (DAB+, FM Radio, DVB-T2, ATSC 3.0, ISDB-T, TETRA, PMR, ATC), Coaxial RF components, Measuring equipments, Tower spines-mechanical structure.
ALDENA also offers high quality engineering services: In Factory Pattern measurements, Antenna design, Network planning, Commissioning, Training.
EMLAB software - powered by ALDENA - is used worldwide for antenna array design, coverage/interference calculations and to calculate the human body exposition to the RF Field Strengths (EM Near Field/Health Safety).

AVT
AVT Audio Video Technologies was founded in 1996 in Nuremberg as a manufacturer for professional audio equipment.
Today, AVT is a leading manufacturer of DAB technology offering reliable hardware and software solutions for small, cost effective setups as well as scalable, fully redundant headends.
By tailoring individual solutions aimed at the changing requirements of a developing market, AVT equips its partners with the technology necessary to shape the media landscape of tomorrow. While steadily developing new systems to connect digital infrastructure and broadcast, we also make sure to continuously improve our existing products by implementing new features to enable sustained use. All our hardware systems are DSP based to offer highest reliability for a prolonged lifecycle.
AVT has more than two decades of comprehensive audio knowledge and offers more than just DAB products. As one of the leading manufacturers of telephone hybrid systems and audio codecs, we are also able to realize cross-system integrations. The AVT systems, which are developed and manufactured in Germany, are deployed worldwide via national distributors. This gives us the opportunity to monitor global developments in broadcast and provide comprehensive solutions.
B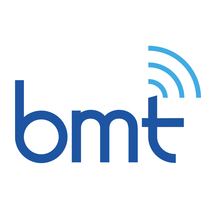 bmt is a leading competence center for the realisation of projects within the scope of digital broadcasting. With a long-standing presence in the media industry, bmt has been actively involved in the specification and implementation of DAB and TPEG (Transport Protocol Expert Group) services. Our comprehensive offerings includes both consultancy services and a range of products, such as TPEG ON AIR, TPEG Analyser, TPEG Editor, TPEG Library and TPEG VIEWER.
Thanks to our ownership structure, bmt is ideally positioned to serve as a strategic partner for both public and private broadcasters, device manufacturers, and service providers. The standard catalogue of services is built around cutting-edge technology, complemented by a portfolio that includes interfaces, data conversation and data service provisioning.
In the Bavarian digital radio project Announcement Radio Toolbox (ART) bmt is investigating the potential of DAB announcements. In addition to the implementation of the basic idea, the project also deals with other topics, such as the cloud-based production of music programmes, speech synthesis of spoken content, virtualisation of the DAB multiplexer and the IP-based contribution to the DAB transmitter.
D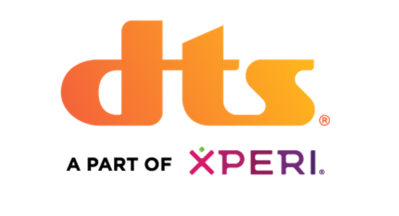 DTS, a part of Xperi
Xperi's automotive technologies, DTS AutoSense, DTS AutoStage, and HD Radio are designed to improve the in-vehicle experience, making it safer and more enjoyable.
Since 1993, DTS has been dedicated to making the world sound better. Through its pioneering audio solutions for mobile devices, home theater systems, cinema and beyond, DTS provides incredibly high-quality, immersive and engaging audio experiences to listeners everywhere. Now, DTS is also powering imaging and sensing technologies as well.
DTS AutoStage, built on the largest and deepest data set of broadcast and music metadata, combines over the air broadcast with IP-delivered content for a robust, richer, more personalized in-cabin infotainment experience, to deliver a globally available, OEM-grade enhanced radio solution compatible with DAB+, analog, and HD Radio.
When joining DTS AutoStage, broadcasters maintain control of their content in the car dash and gain access to end-user analytics.
Broadcasters can join for free at dts.com/autostage.
I

Innovationszentrum für Telekommunikationstechnik GmbH IZT
Since 1997, the Innovationszentrum für Telekommunikationstechnik GmbH IZT provides equipment for digital radio systems, transmitters for digital broadcast, receivers for signal monitoring and recording, signal generation and channel simulators.
The DAB-specific product portfolio includes the IZT DAB ContentServer – a highly reliable professional broadcast system for DAB. It combines audio encoding, data service management and ensemble/service multiplex generation in one device. Its reliability has permanently been proven in numerous DAB head-end installations. In addition, the IZT's signal generators and RF monitoring receivers are powerful laboratory tools, for example for DAB signal analysis or for the development DAB receivers.
P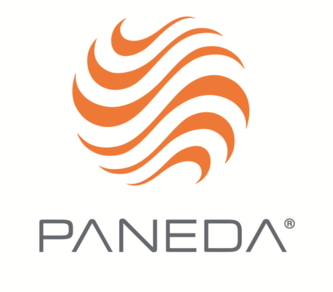 Paneda
Paneda offers innovative and cost-effective DAB solutions: safety systems, broadcast networks and broadcast systems. Nearly 200 tunnels in Norway are equipped with Paneda systems. Many local and public European broadcasters are using Paneda DAB Head-End systems with a complete range of products including multiplexing, audio encoders, data insertion and content management.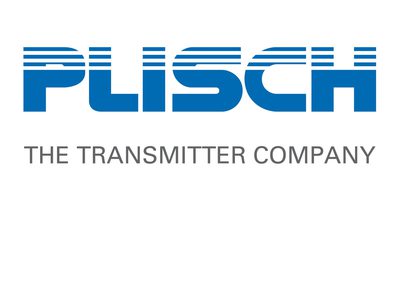 PLISCH
Plisch – The Transmitter Company is a leading manufacturer of DTV and DAB transmitter systems, founded in 1955 and located in Viernheim, Germany. We deliver innovative products and services to the broadcasting equipment industry – using our scientific and technological expertise – to give a clear technical and economic advantage to our customers.
R

Radioplayer
We're a non-profit partnership, backed by the BBC and commercial radio, and our aim is to keep radio listening simple - particularly on connected devices. Increasingly, we're working on multiplatform 'hybrid' products, and forming partnerships to help improve radios in cars. We're all about the user-experience. Stations in Radioplayer get to use our highly-capable web players, top-rated apps for radio discovery, and our innovative search and recommendation engines. There are now 6 European countries using this Radioplayer technology. But we also do what's been called 'R&D for Radio', helping the industry answer questions like: How do we maintain in-car listening? How do we make multi-platform radios simpler to use? How do we power all this new stuff easily?
November 7th
17:45 - 18:30
Coach from General Assembly/Summit 2023 location to Gala Dinner location (timings tbc)
19:00 - 22:00
Gala Dinner - Weitblick Eventlocation Sapporobogen 6-8, 80637 Munich
22:00 - 22:30
Coach from Gala Dinner location returning to General Assembly/Summit 2023 location
November 8th
09:00 - 16:00
WorldDAB Summit 2023

WorldDAB Summit 2023 (in-person) Munich
WorldDAB Summit 2023 – Wednesday 8 November, 09:00-16:00 (CET)
Design Offices Munich Atlas (13th Floor), Rosenheimer Str. 143C, 81671 Munich, Germany
Please note:
WorldDAB Members can send two nominated representatives free of charge as part of their overall membership to the Summit 2023 and Gala Dinner. Additional member attendees will be charged €175 per registration.
Non-Members are welcome to attend both the Summit 2023 and Gala Dinner at a rate of €350 per registration. 
Register as an Attendee
---

WorldDAB Summit 2023 (online)
WorldDAB Summit 2023 – Wednesday 8 November, 09:00-16:00 (CET)
Please note:
Online attendance to the Summit 2023 for both WorldDAB Members and Non-Members is FREE of charge.
Register as an Attendee
---