WorldDAB Summit 2023
Organised by

Date: 8th November 2023
Location: Munich, Germany
Types: Conference, Exhibition
WorldDAB Summit 2023
Wednesday 8 November 2023 09:00-15:30 (CET) Add to Calendar

Design Offices Munich Atlas (13th Floor), Rosenheimer Str. 143C, 81671 Munich, Germany
In-person and online


The WorldDAB Summit 2023 is our flagship annual event. Delegates heard from global DAB+ experts from across the radio industry: broadcast, automotive and receiver manufacturers, leaders in programming, creative content and marketing. They received updates on the adoption of DAB+ around the world, and learnt more about the latest technological developments and inspiring creative initiatives.
Please note: The session recordings will be available soon via the WorldDAB YouTube channel - @WorldDABforum.
You can subscribe to the channel to be alerted and the first to watch: https://www.youtube.com/@WorldDABforum/playlists
Registered delegates of the event will be alerted by email once the footage is uploaded.
Partner sponsors
Gala dinner sponsor

Lunch sponsor

Networking drinks sponsor

Coffee break sponsor

Delegate bag sponsor

Lanyard sponsor

Exhibitors
Design Offices Munich Atlas (13th Floor)
Rosenheimer Str. 143C
81671 Munich
Germany
https://goo.gl/maps/TEiXeQ19BW2uJfpF6
The WorldDAB General Assembly and WorldDAB Summit 2023 will be held at the Design Offices München Atlas which are situated in the up-and-coming "Werksviertel" district close to the Ostbahnhof station.
The Atlas high-rise marks the emergence of a distinctive, architecturally exciting highlight that is thematically oriented on Greek mythology, symbolised by the sphere on the roof of the office complex, and boasting a prominent location, conference areas with a 360° panorama and excellent transportation access.
Getting to the venue

Updated travel information:
Train: Delegates should note that due to S-Bhan closures on routes to Munich airport the following train lines are affected S1, S8 and RE22, which means that travellers will not be able to reach Munich airport by rail, a bus replacement service is in place. The line suspension continues until Monday 13 November.
During this period, the airport will be reachable in the following ways:
The S1 will shuttle alternately between the Neufahrn and Freising stops and the Neufahrn and Besucherpark stops at 40-minute intervals. Between the Besucherpark and the main station at the airport terminal, there is a commuter bus that runs every ten minutes or it's around a 20-minute walk.
There is a rail replacement service for the S8 between Ismaning/Johanneskirchen and the airport terminal station.
At night, between 22:30 and 04:00, there will be an SEV between Neufahrn and the airport terminal and between Johanneskirchen/Ismaning.
The RE22 will be replaced by buses between Freising and Munich Airport until 16 November.
Passengers planning to take the train to access the airport are advised to plan up to 45 minutes of additional travel time during this disruption.
https://int.bahn.de/en
Further current travel information:
One-way standard train ticket to central Munich from the airport costs €13.70, tickets can be purchased from the S-Bahn ticket counters or the automated ticket machines at the airport train station. The train station is located on the basement level of the central area (between Terminals 1 and 2). Just follow the S-green signs once you exit the arrivals hall.
Top tips:
Once you get to Marienplatz station, you will have access to multiple metro lines.
Taking the S1 line is better if you are travelling to the west part of the city.
Please do not forget to buy or validate your train ticket. There are always ticket inspectors operating and the fine is €65.
Bus: The Lufthansa Express Bus runs from Munich Airport to Munich Central Station daily, also stopping at Munich North (Schwabing). The journey takes approximately 45 minutes. A single ticket for the direct route from Munich Airport to the city costs just €11.50 and if you buy it online, you'll pay just €11. If you're planning on using the service to return to the airport at the end of your trip, you can save money buy purchasing a round-trip ticket, costing €18.50.
The express buses can be found at various points throughout the airport complex: Terminal 1 Area D, Munich Airport Centre (MAC) and Terminal 2. Schedule and tickets.
Taxi: Delegates should note that metered taxis are currently very expensive from the airport and in and around the city. This is due to the high cost of fuel. The journey time from Munich Airport is approximately 45 minutes and costs approx. €85. However, if you prefer to travel by taxi you may find Uber significantly cheaper.
Further information: https://www.munich.travel/en


Suggested hotels
There are plenty of hotels near the conference venue, which will cater for all budgets.

https://goo.gl/maps/BjwogiaYo3PBGyFC9 (if you click on this link it will give you a guide of current room prices in the local area)
Gala Dinner
Tuesday 7 November 2023 - 19:00-22:00 (CET)
Weitblick Eventlocation Sapporobogen 6-8, 80637 München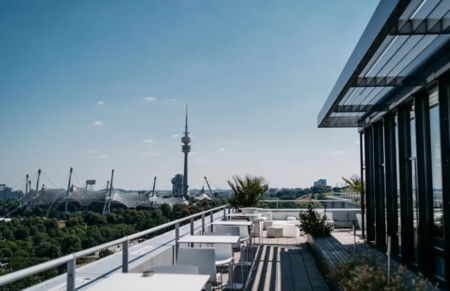 A free coach transfer will be available to take delegates between the Summit conference venue and the Gala dinner venue as follows:
17:15 (departing 17:30)
Coach available from outside Design Offices Munich Atlas (13th Floor), Rosenheimer Str. 143C, 81671 Munich

18:30-19:30 Networking drinks
19:30-22:00 Gala Dinner

22:00 Coach returning to Design Offices Munich Atlas (13th Floor), Rosenheimer Str. 143C, 81671 Munich
&
22:30 Coach returning to Design Offices Munich Atlas (13th Floor), Rosenheimer Str. 143C, 81671 Munich
Get your DAB solutions in front of key decision makers
The WorldDAB General Assembly and Summit is our annual flagship event and brings together over 200 attendees from the international digital radio, broadcasting, electronics and automotive industries. It offers unparalleled opportunities to discuss the current issues within the digital radio industry and to create a better understanding of the challenges affecting the market.
Three reasons to sponsor, exhibit or advertise at this event
Sponsor and exhibitor logos reach an audience of 6,000+ industry contacts via our online, email and social promotions for this event.
Debut your latest products and services to delegates by placing an advertisement in the event brochure, showcase your current product (advert to be shown as a slideshow on screens during breaks), or feature your product as a banner advert in one of our regular marketing emails.
An opportunity to engage with potential customers in a face-to-face discussion while showing them your products at your exhibition table.
Attendees include:
Commercial and public broadcasters
Chip, receiver and equipment manufacturers
Network operators
Regulatory bodies
National digital radio rollout bodies
Automotive manufacturers (OEMs, Tier 1s, Tier 2s)
Download the brochure for more information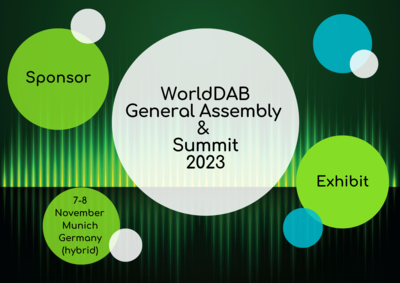 A B C D E F G H I J K L M N O P Q R S T U V W X Y Z
A

AlanDick Broadcast
AlanDick Broadcast is a global leader in the broadcast industry, offering fully integrated RF broadcast systems from the transmitter output to the tower top. We provide FM, UHF, and VHF (DAB) Antennas, Combiners, Filters, Patch Panels, and a complete range of Rigid Transmission Lines, Towers, and Field Services.
We were the first to produce DAB Antenna systems and have been making them continuously longer than any other manufacturer. With proven innovative technology, we are proud to be the equipment provider for the largest broadcast network operators in the world, with systems designed for the harshest environments. Furthermore, several network operators and systems integrators worldwide use the "Antenna Array" software developed by AlanDick Broadcast to create antenna systems.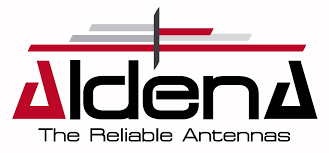 Aldena
ALDENA is one of the world's leading manufacturers of Antennas and RF coaxial accessories for Broadcasting, Civil and Military application.
ALDENA is involved in different DAB+ networks rollouts, Thanks to its know-how and a reliable and customer-oriented portfolio.
Our solutions includes: Antennas for digital/analogue services (DAB+, FM Radio, DVB-T2, ATSC 3.0, ISDB-T, TETRA, PMR, ATC), Coaxial RF components, Measuring equipments, Tower spines-mechanical structure.
ALDENA also offers high quality engineering services: In Factory Pattern measurements, Antenna design, Network planning, Commissioning, Training.
EMLAB software - powered by ALDENA - is used worldwide for antenna array design, coverage/interference calculations and to calculate the human body exposition to the RF Field Strengths (EM Near Field/Health Safety).

AVT Audio Video Technologies
AVT Audio Video Technologies was founded in 1996 in Nuremberg as a manufacturer for professional audio equipment.
Today, AVT is a leading manufacturer of DAB technology offering reliable hardware and software solutions for small, cost effective setups as well as scalable, fully redundant headends.
By tailoring individual solutions aimed at the changing requirements of a developing market, AVT equips its partners with the technology necessary to shape the media landscape of tomorrow. While steadily developing new systems to connect digital infrastructure and broadcast, we also make sure to continuously improve our existing products by implementing new features to enable sustained use. All our hardware systems are DSP based to offer highest reliability for a prolonged lifecycle.
AVT has more than two decades of comprehensive audio knowledge and offers more than just DAB products. As one of the leading manufacturers of telephone hybrid systems and audio codecs, we are also able to realize cross-system integrations. The AVT systems, which are developed and manufactured in Germany, are deployed worldwide via national distributors. This gives us the opportunity to monitor global developments in broadcast and provide comprehensive solutions.
B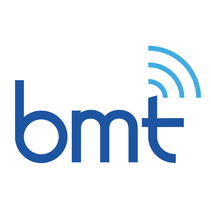 bmt
bmt is a leading competence center for the realisation of projects within the scope of digital broadcasting. With a long-standing presence in the media industry, bmt has been actively involved in the specification and implementation of DAB and TPEG (Transport Protocol Expert Group) services. Our comprehensive offerings includes both consultancy services and a range of products, such as TPEG ON AIR, TPEG Analyser, TPEG Editor, TPEG Library and TPEG VIEWER.
Thanks to our ownership structure, bmt is ideally positioned to serve as a strategic partner for both public and private broadcasters, device manufacturers, and service providers. The standard catalogue of services is built around cutting-edge technology, complemented by a portfolio that includes interfaces, data conversation and data service provisioning.
In the Bavarian digital radio project Announcement Radio Toolbox (ART) bmt is investigating the potential of DAB announcements. In addition to the implementation of the basic idea, the project also deals with other topics, such as the cloud-based production of music programmes, speech synthesis of spoken content, virtualisation of the DAB multiplexer and the IP-based contribution to the DAB transmitter.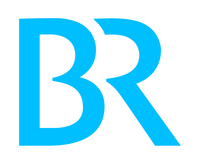 Bayerischer Rundfunk
Bayerischer Rundfunk , BR for short, is Bavaria's public broadcasting service with around eight million viewers and listeners tuning in every day throughout Germany. With ten radio stations and two television channels, two internationally renowned symphony orchestras, a celebrated chorus and more than five thousand members of staff, we are one of Europe's most respected broadcast institutions. BR operates broadcast centres in Munich and Nuremberg and numerous regional offices throughout Bavaria.
D

DIGIDIA
DIGIDIA provides end-to-end DAB & DAB+ solutions for broadcast and test applications. The broadcast transmission range encompasses multiplexers, content servers, IP gateways for EDI & ETI, and road tunnel transmission/break-in products. The monitoring range includes professional RF receivers and EDI/ETI/RF monitoring platforms. All products are provided for both virtual and physical server platforms - Software and hardware designs are 100% done in house. DIGIDIA is part of the NAUTEL group with a strong background in the broadcast industry.

DTS and AIM, a part of Xperi
Xperi's automotive and broadcast technologies, DTS AutoSense, DTS AutoStage, HD Radio and AIM Rapid are designed to improve the in-vehicle experience, making it safer and more enjoyable and enable superior broadcast experiences globally.
AIM Rapid is the leading visual radio management and publishing platform for broadcast, connected and hybrid radio platforms. Rapid enhances the broadcast radio experience on in-car dashboards and home radios making it easy to centrally manage your services across large networks of stations.
DTS AutoStage, built on the largest and deepest data set of broadcast and music metadata, combines over the air broadcast with IP-delivered content for a robust, richer, more personalized in-cabin infotainment experience, to deliver a globally available, OEM-grade enhanced radio solution compatible with DAB+, analog, and HD Radio.
When joining DTS AutoStage, broadcasters maintain control of their content in the car dash and gain access to end-user analytics.
Broadcasters can join DTS AutoStage for free at https://onboarding.connectedrad.io.
G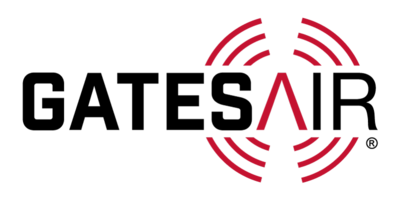 GatesAir
For over 100 years, GatesAir (a Thomson Broadcast subsidiary) has been an industry leader in over-the-air transmission solutions for radio and television broadcasters around the world. Our cutting-edge technology helps broadcasters increase efficiency, reliability, and flexibility in their workflows for a profitable and competitive edge.
GatesAir's Maxiva line offers the industry's most agile and efficient UHF/VHF transmitters and is globally recognized as the premier choice for DAB/DAB+ deployment. Designed for optimized power usage, maintenance, scalability, and connectivity, Maxiva transmitters are the backbone of digital radio and TV broadcasting worldwide.
Our Flexiva FM transmitters offer a wide range of power options, from cost-effective, low-power units to high-efficiency, high-power models. For analog or digital usage, stations across the globe rely on these renowned solutions.
For reliable AoIP/VoIP distribution, our Intraplex STL codecs are the industry standard. Our award-winning IP and 950MHz codecs provide rock-solid, always-on assurance with advanced analytics and control.
I

IRTE
IRTE is a company operating in the Broadcasting sector since more than 50 years, specialized in the design and manufacturing of broadcast antennas in the FM, VHF, DAB and UHF band band as well as parabolic dishes for microwave links and professional satellite reception. In IRTE, we have a technical staff made up of highly qualified professionals for the realization of static checks, electromechanical inspections and all those engineering activities to support the installation of composite antenna systems. The engineering of IRTE has acquired considerable experience which allows it to resolve the specific situations of each individual site. Our laboratories are equipped with all the measuring instruments necessary to test radio links, transmitters and any other element of the supply when performing the role of System Integrator. IRTE is also specialized in "turnkey" installations which are carried out by specialized technicians, foremen and project managers, who carry out and coordinate all the activities on site. IRTE can therefore be considered the reference partner for everything concerning the network design, verification and supply of radio-television broadcasting and microwave transport systems.

Innovationszentrum für Telekommunikationstechnik GmbH IZT
Since 1997, the Innovationszentrum für Telekommunikationstechnik GmbH IZT provides equipment for digital radio systems, transmitters for digital broadcast, receivers for signal monitoring and recording, signal generation and channel simulators.
The DAB-specific product portfolio includes the IZT DAB ContentServer – a highly reliable professional broadcast system for DAB. It combines audio encoding, data service management and ensemble/service multiplex generation in one device. Its reliability has permanently been proven in numerous DAB head-end installations. In addition, the IZT's signal generators and RF monitoring receivers are powerful laboratory tools, for example for DAB signal analysis or for the development DAB receivers.
P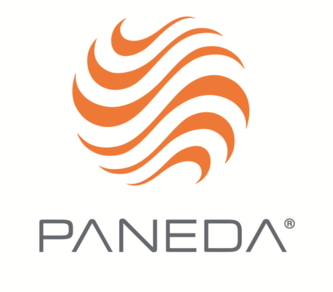 Paneda
Paneda offers innovative and cost-effective DAB solutions: safety systems, broadcast networks and broadcast systems. Nearly 200 tunnels in Norway are equipped with Paneda systems. Many local and public European broadcasters are using Paneda DAB Head-End systems with a complete range of products including multiplexing, audio encoders, data insertion and content management.

PLISCH
Plisch – The Transmitter Company is a leading manufacturer of DTV and DAB transmitter systems, founded in 1955 and located in Viernheim, Germany. We deliver innovative products and services to the broadcasting equipment industry – using our scientific and technological expertise – to give a clear technical and economic advantage to our customers.
R

Radioplayer
Radioplayer is a non-profit partnership, backed only by radio broadcasters, and our aim is to keep radio listening strong in connected cars and other connected devices. Radioplayer operates in 20 countries across Europe and internationally and is growing fast. We have hybrid radio (DAB+, FM, IP) partnerships with CARIAD (VW Group), BMW Group, Renault and others and our official broadcaster metadata is already powering world-class hybrid radio experiences in over 2.5 Million cars. Radioplayer developed one of the world's first hybrid radio applications in Google's Android Automotive OS and our leading Automotive streaming app was a launch partner of the first car with Android Automotive, the Polestar 2. As well as automotive technology we also have radio apps for smartphones, smart TV and wearables as well as integrations with smart speakers and voice platforms such as Amazon Alexa.
S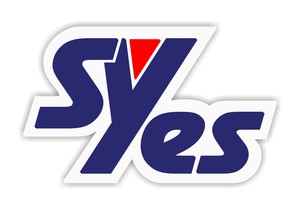 Syes
Syes has been successfully manufacturing Transmitters, systems and solutions for broadcasters for over 30 years.
Syes operates worldwide with its technology all developed in house thanks to a powerful R&D.
Together with multiple-standard high-efficiency broadcasting Transmitters (air/liquid cooled) and antenna systems, Syes has proudly developed and released a complete line of DAB+ transmitters successfully sold to happy customers worldwide.
Event Host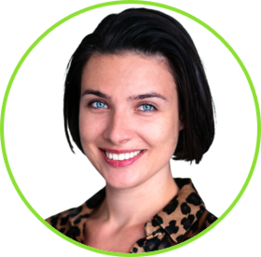 Larissa Schütz, Speaker/Journalist
Germany
Larissa Schütz has been working as a journalist and presenter for over 10 years. Early in her career she hosted radio programs and produced her own shows. From 2018 to 2020 she hosted the morning show 'Die Bayernwelle am Morgen', for which she was awarded the BLM Radio Prize for 'Best Presenter' in 2020. Since 2021 she has her own personality show 'Die Schützin am Nachmittag' on HITRADIO RT1. In addition, Schütz is frequently seen on stage hosting major events such as the German Marketing Day, the Bavarian Radio Prize, or the Augsburg Press Ball.
 
Speakers
A
Eng. Abdulla Ahmed Al Balooshi, Asst. Undersecretary of Technical Affairs
Ministry of Information, Kingdom of Bahrain
Eng. Abdulla Ahmed Al Balooshi has worked for the Ministry of Information, Bahrain, for more than 34 years, in a variety of engineering, technical and extensive leadership experience in conducting collaborative roles spanning in the broadcast field for modernizing Radio and TV projects with state of art technology. He has Master of Science in Data Communication Systems in 2000 and collaborate as a member of Bahrain Society of Engineering. He pioneers the Ministry of Information technical affairs role for launching and leading successful televisions and radio channels broadcast infrastructure for both government and private commercial sectors including DAB+ platform in Bahrain.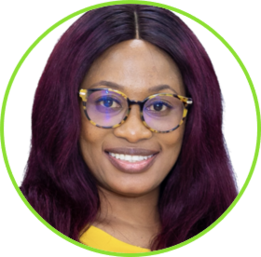 Christiana L. Attrams, Assistant Manager, Engineering Division
National Communications Authority (NCA) Ghana
Over the past five years Christiana has worked actively with a team of Engineers in the field of Radio Frequency Spectrum Management with focus on Broadcasting, Fixed and Satellite services. She has practical experience in spectrum licensing, monitoring and enforcement. She has extensive project management experience having served as a key member of  projects undertaken by the Engineering Division such as the Broadcasting Monitoring Centre and the Digital Audio Broadcasting (DAB+) trial which was commissioned in August, 2023. Christiana holds a  Bachelor's degree in  Management, and an LLB. She is currently pursuing a Master's Degree in Engineering and Management at Coventry University, UK. She holds a number of diplomas and certifications in various telecommunications subjects from the ITU Academy, USTTI and she is also a member of the Institute of Electrical and Electronics Engineering (IEEE).
B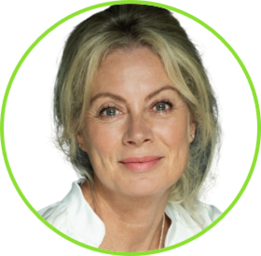 Jacqueline Bierhorst, Project Director
Digital Radio Netherlands
Vice President, WorldDAB
Jacqueline Bierhorst has been a pioneer in commercial radio since 1987, specialised in distribution, marketing, and content. She has a strong track record in launching and leading successful commercial television and radio channels in The Netherlands and Belgium. From 2011 until 2015 she was project leader on the roll out of the DAB+ network in The Netherlands and since 2015 she is project director Digital Radio NL, a collaboration between public and commercial broadcasters and the Ministry of Economic Affairs coordinating involvement of all stakeholders and joint marketing of Digital Radio. Bierhorst is owner of Jacky B Entertainment Solutions, Vice President of WorldDAB, a member of the WorldDAB Steering Board and an active ambassador of digital radio throughout Europe. She is also a consultant to the Flemish Government, Department of Culture, Youth and Media for the introduction of DAB+ in Flanders, initiating collaboration throughout the Flemish stakeholders on digital radio and country manager Radioplayer Netherlands.
C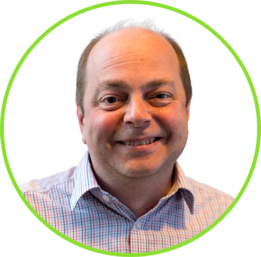 Lindsay Cornell, Principal Systems Architect
BBC Digital, BBC UK
Technical Committee Chair, WorldDAB 
Lindsay Cornell has worked for the BBC for more than 20 years, in a variety of engineering, editorial and leadership roles spanning radio, TV, and spectrum regulation. He has considerable experience in leading collaborative projects through his roles as Chairman of CEPT FM PT51, dealing with spectrum issues for programme-making, and as Chairman of the WorldDAB and DRM Technical Committees, managing the stability and development of the respective standards.
D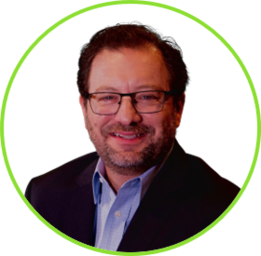 Joseph F. D'Angelo, Senior Vice President, Broadcast Radio
Xperi USA
Joseph D'Angelo is responsible for the global broadcast radio business and product development at Xperi. As one of the founders of iBiquity Digital he has led commercial licensing, product development and technology innovation efforts during his tenure and currently leads Xperi's global radio services with a focus on HD Radio, DAB, hybrid and streaming radio services.  He manages resources around the world committed to ensuring broadcast radio has a rich and vibrant offering in today's digital broadcast and connected world.
E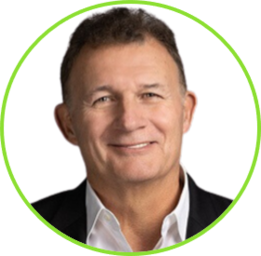 Ford Ennals, CEO
Commercial Radio & Audio (CRA) Australia
Ford Ennals is CEO of Commercial Radio & Audio, the peak industry body representing 260 commercial radio broadcasters throughout metropolitan and regional Australia. More than 80% of Australians listen to commercial radio each week in the five major metropolitan capitals and millions more across regional areas. CRA members include SCA, ARN, NOVA Entertainment, Nine, Ace Radio and Super Radio Network. CRA's principal focus is to support its members and grow the overall commercial radio and audio sector. This includes promoting the effectiveness of radio and audio to advertisers, managing research and insights and commissioning the metropolitan and regional audience measurement surveys.  CRA also oversees industry innovation including RadioApp and smart speaker integration, the Australian Podcast Ranker, industry codes and standards, and regulatory and legislative matters. CRA hosts the Australian Commercial Radio Awards and the Siren Creative Awards. Ford took up his appointment on 4 April 2022. Prior to joining CRA, Ford was founding CEO of both Digital Radio UK and before that Digital UK. In these roles Ford led the successful digitisation and transformation of the TV and radio sectors. Ford has had a senior marketing career based in both London and New York working as Chief Marketing Officer and Brands Director for leading blue-chip multinational brands including Mars, Reebok, British Airways and Lloyds Banking Group.
F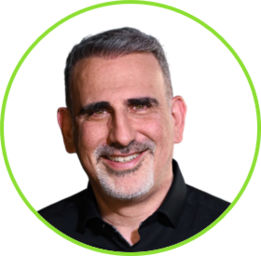 Guy Fränkel, Managing Director
ROCK ANTENNE Germany
Born in Munich, Guy has been with ROCK ANTENNE since 2000. First as music director, since 2006 as program director and since 2014 as managing director of ROCK ANTENNE GmbH & Co. KG and since 2017 managing director of ROCK ANTENNE GmbH in Austria. From 2011 to 2017 he was managing director of ROCK ANTENNE Lokalradio GmbH & Co. KG. Fränkel started his career with a radio traineeship at the Bavarian local radio in Augsburg. From 1999 to 2000 he was music director for Radio Fantasy.
G
Hervé Godechot, Board Member
Arcom France
Journalist, Hervé Godechot joined the CSA in February 2019. A graduate of the Tours School of Journalism, he became a journalist and reporter for the regional stations of France 3 in Rennes, Nancy, Le Mans and for the France Outre-Mer network (1988-1994). He then joined the national editorial staff of France 3 as a reporter, then a senior reporter in the General Information department, then in the Economy and Social department from 1995. He was head of the Economy and Social department at France 3 (2000-2006), before be appointed editor-in-chief of the national editions of the television news, 12/13 and 19/20 (2006-2016). From 2016, he became editor-in-chief of the Economy and Social service common to France 2 and France 3, editorialist and columnist for France 3 and France Info TV, on which he also presents Eco Week. Since January 2019, Hervé Godechot has been editor-in-chief of special operations and columnist on France Info TV. Hervé Godechot chairs the Arcom "Radios and digital audio" working group. He is also vice-president of the "Publishing and distribution of on-demand television and audiovisual media services" working group.
H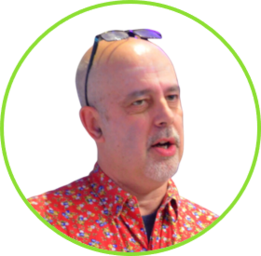 Dr Lawrie Hallett
University of Bedfordshire UK
Dr Hallett is based at the University of Bedfordshire, where he teaches and researches, radio, audio and international development. He is also the Operations Director of Future Digital Norfolk Limited, which has been broadcasting a Small-Scale DAB service to the Greater Norwich area of East Anglia since 2015. With a background in broadcast journalism and later broadcast engineering, he is also a former Senior Radio Executive at Ofcom in London. He continues to work as an independent consultant and has been writing about the broadcast radio industry since the 1990s.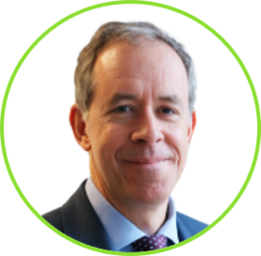 Patrick Hannon, Vice President Corporate Development
Frontier Smart Technologies UK
President, WorldDAB
Patrick Hannon is Vice President Corporate Development at Frontier Smart Technologies. Frontier is a leading supplier of chips, modules, and software for digital radio. Hannon's remit encompasses strategy, communications and encouraging the successful roll-out of digital radio around the world. Patrick has been President of WorldDAB since November 2013. During this period, DAB digital radio has made significant progress across Europe – with growing signs of interest in the rest of the world. In his role as President, he plays an active role in shaping WorldDAB's strategy and ensuring that the organisation is fully focused on its core objectives. He has spoken at events in over 20 countries and has worked with DAB advocates to ensure the successful launch and development of new DAB markets.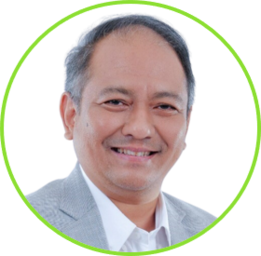 Ignatius Hendrasmo, President Director
Radio Republic Indonesia (RRI)
Mr Hendrasmo started his career as a host for a student programme in Radio Republik Indonesia. Afterwards he joined as a contributor journalist for BBC Indonesian Section and as a producer in Internews Indonesia. Other roles he has fulfilled in his career include lecturer, pollster, commissioner, and advisor to the Indonesian Ministry of Communication and Information Technology. He introduced the new RRI Digital platform, to remain relevant to its increasingly digital savvy audience and for engagement of different social groups. Mr Hendrasmo has a Master's in Political Communication from the University of Sheffield, UK and a Doctorate in Political Science from Padjajaran University, Indonesia.
J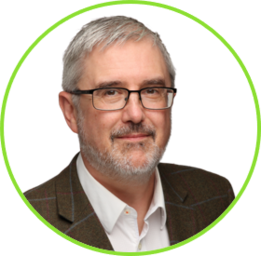 Will Jackson, Communications Manager
WorldDAB UK
Will Jackson is WorldDAB's Communications Manager. He's a broadcast professional with over thirty years radio experience, having worked with UK transmission providers Arqiva on DAB multiplex launches and management, and with the regulator Ofcom on radio broadcast licensing. He's also presented and produced daily shows for BBC and commercial radio. Prior to joining WorldDAB, Will was Managing Director of AudioUK, the trade body for audio-led independent production companies, including liaison with key stakeholders such as the BBC, Audible, and the UK Government. Will is an elected Trustee of the Radio Academy, the charity dedicated to the development, promotion and recognition of excellence in UK radio and audio.
K

Kathrin Kluser, Media Specialist
OFCOM Switzerland
Kathrin recently joined OFCOM Switzerland as a media specialist, focusing on digital broadcast distribution. Kathrin represents the OFCOM in the DigiMig Group which coordinates all aspects of the migration from FM to DAB+ in Switzerland and promotes exchange within the industry on all topics related to DAB+ as well as practical questions around the transition from FM to DAB+. Kathrin has over ten years of experience in media research for research institutes in Switzerland as well as the BLM (Bayerische Landeszentrale für neue Medien) in Germany.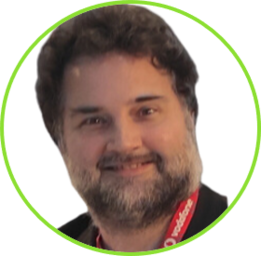 Mathias Küfner, Software Engineer
Bayerische Medien Technik
Mathias Küfner studied computer science at the Technical University of Munich. Since 2001 he is with Bayerische Medien Technik as software engineer. He has a long experience on the fields of Digital Radio DAB+, hybrid radio technologies and radio apps. Currently he is administrating bmt's IT and cloud services and is leading the Bavarian ART project.  
L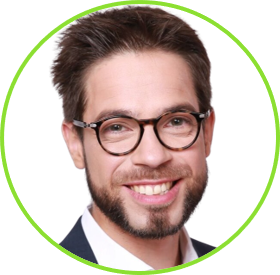 Yann Legarson, CEO
Radioplayer Worldwide UK
Passionate about radio and technology, Yann Legarson began his career as a radio presenter. After various entrepreneurial experiences, he became head of development and digital marketing at Les Indés Radios, a group of 130 independent radio stations. Les Indés Radios has the largest radio audience in France. He was appointed Managing Director of Radioplayer France in July 2020 and successfully launched the platform in April 2021. In May 2023, he was appointed as the CEO of Radioplayer with the aim of developing the platform in cars, smart speakers, mobile phones and in any digital environment where radio is listened to. Radioplayer is currently available in 19 European countries and Canada.
M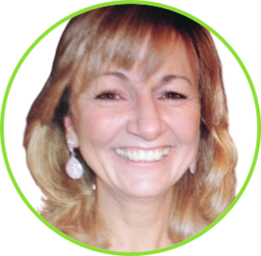 Lindsey Mack, Senior Manager DAB & External Affairs BBC Sounds
BBC UK
Lindsey Mack has worked on driving the take up of digital radio for nearly 20 years helping to establish digital radio at the BBC with the launch of digital only stations and also unique digital only pop-up stations.  It is widely recognised that DAB has been very successful in introducing new digital only services and whilst digital listening continues to grow it is apparent that the industry must work together to secure radio's future in a hybrid world.  She continues to drive the BBC's cross platform strategy, managing the DAB national multiplex and raising awareness and take up of digital radio with initiatives involving as many key stakeholders as possible.  Lindsey's role includes working closely with commercial radio and representing BBC Radio at a range of internal and external meetings and events.
O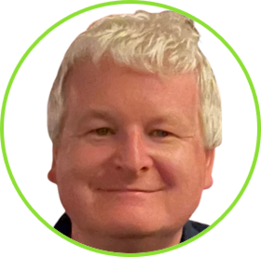 Ian O'Neill OBE, Head of Radio; Head of Broadcasting Security & Resilience 
Department for Culture, Media and Sport UK

Ian O'Neill has been Head of Radio at the Department of Culture, Media and Sport (DCMS) since 2013. He was born in London and joined the UK Civil Service in 1992. Ian was a member of the UK Digital TV Switchover project in early 2003, leading on the socio-economic aspects of television switchover and later on the BBC's digital purposes for BBC's 2006 Royal Charter. In 2008, Ian moved to the Government Olympic Executive (GOE) successfully delivering a number of major legacy programmes for the 2012 Games and was awarded an OBE in December 2012, in recognition of his service. As Head of Radio, Ian led work to develop the UK's national and local DAB networks and on legislation to support the roll-out of small-scale DAB. He Chaired the UK's Digital Radio and Audio Review whose report, published in October 2021, recommended a number of measures to support the next phase of radio's transition to digital. This included recommendations for new measures to regulate radio's carriage across voice assistant platforms. These measures were included in the UK's draft Media Bill published in March 2023. 
P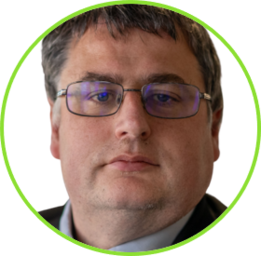 Mark Pearson, Senior Analyst, Research & Intelligence
OFCOM UK
Mark Pearson is a Senior Analyst in Ofcom's Research & Intelligence team where he leads the collection and analysis of industry data and monitoring of market developments relating to the radio and audio sectors. Prior to this he was a member of Ofcom's strategy team where he worked on a wide range of projects across Ofcom's regulatory remit, having started his career in telecoms finance. During his career at Ofcom, he has contributed to Ofcom's external publications, including being editor of radio & audio coverage in Ofcom's annual Media Nations report.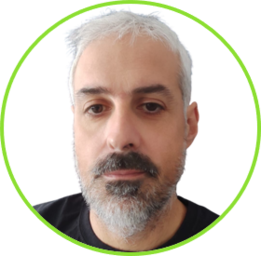 Fabio Placidi, R&D Manager
MediaDAB
Fabio Placidi was born in 1979 in Orvieto and studied electronics and telecommunications at the University of Perugia. Together with the MEDIADAB consortium, it is currently involved in the development of new technologies related to DAB+. From 2003 to 2017 he was mainly involved in the design of transmitters for FM, TV and DAB. During this period, he also worked on medical, industrial and military electronic applications. Since 2017 he has been involved in the development of DAB+ in various countries.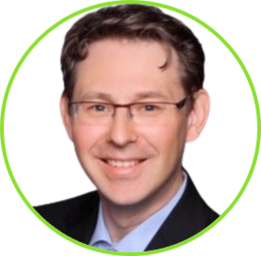 Gregor Pötzsch, Product Owner, Radio CARIAD
Volkswagen Group Germany
Gregor Pötzsch is a digital radio native as Product Owner @Cariad entertainment, smart functions and gaming dev team. He is driving the Digital Radio Entertainment Future @Cariad for Volkswagen Group. Together with WorldDAB, RadioDNS and Radioplayer he connects the Broadcast Community with the Automotive World.
S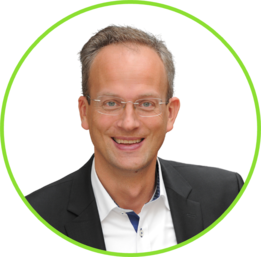 Dr Thorsten Schmiege, President
Bavarian State Centre for New Media (BLM) Germany
Dr Thorsten Schmiege has been President of the Bavarian State Centre for New Media (BLM) since October 1, 2021. He began working for the BLM in September 2019 as managing director. As part of the nationwide working group of state media authorities, he is currently deputy chairman of the Directors' Conference of the State Media Authorities (DLM) and the Commission for Licensing and Supervision (ZAK). He also coordinates the infrastructure and innovation specialist committee of the media authorities, is a member of the Commission for Determining Concentration in the Media Sector (KEK) and a deputy member of the Commission for Youth Media Protection (KJM).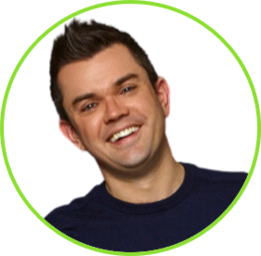 Paul Sylvester, Content Director
Absolute Radio Network UK

Paul Sylvester is Content Director for the Absolute Radio Network which currently has a record 5.4m weekly listeners. He leads the content vision for the brand which has just celebrated its 15th anniversary. Absolute Radio is widely regarded as one of commercial radio's leading innovators with its network of decade/genre-based spin-off stations and ground-breaking technology which offers listeners a live breakfast show with 10 choices of playlist. In recent years, Absolute Radio launched a pop-up station to celebrate VE during the pandemic and it has pioneered positive conversations and award-winning campaigns around mental health and period poverty. He has been named Radio Programmer of the Year, UK Radio's Individual of the Year and is a patron of both the Student Radio and Hospital Radio organisations in the UK.
T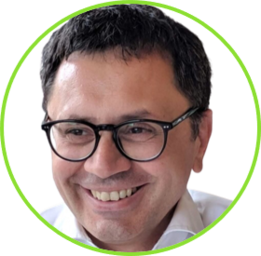 Dr Luigi Troiano, Founder & CEO
Kebula Italy
Luigi Troiano, M.Eng. (2000), Ph.D. (2004) is Associate Professor at the University of Salerno, He is a recognized expert in Data Science, Big Data, and Artificial Intelligence, with 120 scientific publications and 3 patents to his credit. He has represented Italy in ISO standardization work on AI and Big Data (2018-2022) and founded Kebula, a startup that develops innovative software solutions in the media field and other industrial sectors based on AI. Deeply convinced of the revolutionary power of data and algorithms, he is actively engaged in studying and applying new technologies to trigger radical innovation in reality.
Z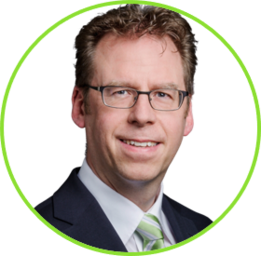 Carsten Zorger, Director
Digitalradio Büro Deutschland Germany
Carsten Zorger is the Director of the German DAB+ digital radio marketing body - Digitalradio Büro Deutschland which oversees the marketing and promotion of DAB+ digital radio in Germany. Prior to this, he was head of marketing and communications at the German national radio broadcaster, Deutschlandradio. Previously, he was head of public relations at the Berlin-Brandenburg branch of ADAC, the German automobile association. He was responsible for corporate communications at ISP Strato AG, one of the world's largest web-hosting companies. He has extensive experience in the radio industry, having been chief editor and director of audio and internet at SWR3 Börsenman and managing editor at BLR in Bavaria.
November 7th
17:15 - 18:30
Coach from General Assembly/Summit 2023 location to Gala Dinner location (17:15 departing 17:30)
18:30 - 22:00
Gala Dinner - Weitblick Eventlocation Sapporobogen 6-8, 80637 Munich (18:30 Networking drinks / 19:30 Dinner)
22:00 - 22:30
Coaches from Gala Dinner location returning to General Assembly/Summit 2023 location (22:00 & 22:30)
November 8th
09:00 - 15:30
WorldDAB Summit 2023
November 8th, 09:00-15:30 CET
09:00 - 10:00
Session 1


WorldDAB - change and continuity

Outgoing WorldDAB President, Patrick Hannon, passes the baton to WorldDAB's incoming President

Speakers: Patrick Hannon, VP Corporate Development, Frontier Smart Technologies and WorldDAB Incoming President

Thinking ahead instead of carrying on - long term strategies for radio and audio

Bavaria is one of the strongest advocates and sponsors of DAB+. All FM radio stations in Bavaria can also be received via DAB+, and FM is losing relevance as DAB+ grows.

Speaker: Dr Thorsten Schmiege, President, Bayerischen Landeszentrale für neue Medien (BLM)

Increasing DAB+ coverage in France: 60% by 2024

17 DAB+ multiplexes launched during the summer of 2023 resulting in 50% population coverage. As the national DAB+ network continues to expand, 60% of the population will have DAB+ by the beginning of 2024.

Speaker: Hervé Godechot, Board Member, Arcom

10:00 - 10:30
Coffee break
10:30 - 12:00
Session 2


DAB down under

Speaker: Ford Ennals, CEO, Commercial Radio & Audio, Australia

Transforming radio - embracing the digital era

Moderator: Carsten Zorger, Director, Digitalradio Büro Deutschland


Guy Fränkel, Executive Director, Rock Antenne
Kathrin Kluser, Media Specialist, OFCOM, Switzerland
Ian O'Neill OBE,

Head of Radio; Head of Broadcasting Security & Resilience

, DCMS, United Kingdom

Developing small-scale DAB+

A preview of new academic research on the implementation and development of small-scale DAB+ from the University of Bedfordshire, UK for WorldDAB.
Speakers: Dr Lawrie Hallett, University of Bedfordshire in conversation with Will Jackson, Communications Manager, WorldDAB

Global growth of DAB+ led by emerging territories

Emerging digital radio territories are leading the way for DAB+ growth, alongside the well-established DAB+ markets.
Emerging DAB+ market updates from:

Africa - Speaker: Christiana Attrams, Engineering Division, National Communications Authority (NCA), Ghana
Asia - Speaker: Ignatius Hendrasmo, President Director, Radio Republik Indonesia (RRI)
MENA - Speaker: Abdulla Ahmed Al Balooshi, Assistant Undersecretary of Technical Affairs, Ministry of Information, Kingdom of Bahrain

12:00 - 13:00
Lunch
13:00 - 14:15
Session 3

The power of the screen

New opportunities are available to radio broadcasters with display-capable DAB+ home and in-car devices. We'll have case studies from two very different uses of the DAB+ display:

The search for a missing child in Italy

Speakers: Fabio Placidi and Ettore Vantaggiato, MediaDAB

AI generated cover art in the ART project in Germany

Speaker: Mathias Küfner, Bayerische Medien Technik

A public emergency warning system based on DAB+

WorldDAB's Emergency Warnings task force is working to define requirements and testing methods for receiver features, providing the basis for an international implementation.
Speaker: Lindsay Cornell, Chair, WorldDAB Technical Committee, and Principal Systems Architect, BBC Digital, BBC

DAB+ showcase: 15 Years of Absolute Radio

How the Bauer Media's Absolute Radio in the United Kingdom grew audience and revenue across fifteen years, going from one analogue station to a network of DAB+ digital services.

Speaker: Paul Sylvester, Content Director, Absolute Radio at Bauer Media

14:15 - 14:30
Coffee break
14:30 - 15:30
Session 4


Radio listening trends - what, where and how?

How listening behaviour is changing over time and why DAB+ provides a firm foundation that's driving listening growth.

Speakers: Mark Pearson, Senior Analyst, Research & Intelligence, OFCOM UK in conversation with Lindsey Mack, Senior Manager DAB & External Affairs BBC Sounds

Android Automotive - continuing the conversation

Content, importance, and support for DAB radio in Android Automotive's latest release.

Speakers: Joseph D'Angelo, Senior Vice President, Broadcast Radio, Xperi and Gregor Pötzsch, Product Owner, Radio, CARIAD, Volkswagen Group

Where DAB+ meets AI

How radio broadcasters are strengthening their brand and leveraging opportunities with AI.

Speakers: Luigi Troiano, Founder and CEO, Kebula with Yann Legarson, CEO, Radioplayer

DAB+ marketing - ideas, ads, successes!

Speaker: Jacqueline Bierhorst, Project Director, Digital Radio NL

WorldDAB Summit 2023 (in-person) Munich
IN-PERSON REGISTRATION IS NOW CLOSED.
IF YOU HAVE ANY QUERIES ABOUT THIS EVENT PLEASE EMAIL: events@worlddab.org
Registration has now closed - please contact the Project Office on +44 207 010 0743
---

WorldDAB Summit 2023 (online)
ONLINE REGISTRATION IS NOW CLOSED.
The session recordings will be available soon via the WorldDAB YouTube channel - @WorldDABforum.
You can subscribe to the channel to be alerted and the first to watch: https://www.youtube.com/@WorldDABforum/playlists
Registered delegates of the event will be alerted by email once the footage is uploaded.
Register as an Attendee
---