Home

/

Traffic and travel
Traffic and travel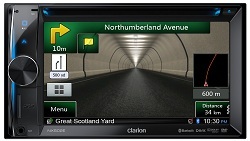 DAB/DAB+ represents a major industry advancement for real time traffic and travel information as it allows for larger amounts of traffic and travel information to be broadcast free to air. More accurate, detailed information can be relayed and updated faster.
TPEG traffic and travel data via the DAB family of standards
TPEG replaces and enhances RDS TMC using the DAB family of standards as the ideal platform for traffic and travel information. Traffic and Travel Information (TTI) data services require less than 1.4% of the total data capacity to provide feature rich, language independent services for drivers. Next generation TPEG offers real added value to drivers and is of interest to the car industry, services offered include:
Traffic event / news
Traffic weather
Driver assistance
Local hazard warning
Traffic flow / prediction
Parking information
In 2009 the German Government recommended that the DAB family be used as the main carrier for Traffic and Travel information services in that country. For more information on this announcement along with further country by country TPEG developments please go to the Country Information (link) section of the website. The latest TPEG updates were also given at the WorldDAB Annual Automotive event to find out more go to event listings.
The TPEG standard is part of TISA for further details on and to obtain the standard please contact TISA: www.tisa.org/technologies/tpeg
Related articles
Traffic and Travel Information from the point of view of the ADAC, Germany