Home

/

About

/

Arab States Broadcasting Union
Arab States Broadcasting Union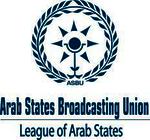 The Arab States Broadcasting Union (ASBU) is one of the oldest pan-Arab institutions, belonging to the League of Arab States system. It is a professional organization, established in February 1969 in Khartoum, with the objective of "strengthening ties and promoting cooperation among broadcasters in the Arab States for better production and content development."

ASBU provides important services to member broadcasters and to others, such as engineering and consulting services, adopting standards and propose a common procedure to implement it, engage with the radio and television exchange of news, programming and sports, as well as radio and TV training. It also strives to acquire broadcasting rights at preferential rates for a number of competitions and sports events to the benefit of its members, as well as to ensure the appropriate broadcasting coverage of such events.

ASBU membership includes the following: Active Members: This category includes all Arab, public and government-owned radio and TV corporations, Participating Members and Associate members

Internationally, ASBU enjoys a unique place among regional and international unions with which it maintains strong professional relations. ASBU is a very active member of the World Broadcasting Union (WBU).

In early 2009, ASBU has officially launched its Multimedia Exchange Network Over Satellite MENOS. As a first of its kind, the MENOS network enables new business models and creates enormous opportunities for the ASBU members as well as the Arab region potential users. The MENOS uses an IP, 2-way networking system designed to provide broadcasters with the fastest and most cost-effective techniques to perform the media exchange, as well as to a complete range of coordination tools and value added services. MENOS has received multiple industry awards, the IBC2009 Innovation Content Delivery and Judges' Award, as well as 2010 Digital Studios most innovative project of 2010.