Seminar on DAB+ signal distribution
Organised by

Date: 9th March 2023
Location: Geneva, Switzerland
Types: Seminar
DAB+ signal distribution
Seminar from the WorldDAB Spectrum and Network Implementation Committee
9 March 2023 09:30 – 12:30 CET online and in person
Meeting room "Genève", EBU, Grand Saconnex, Geneva, Switzerland
Signal distribution (how to get the signal from the multiplexer to the transmitter) is a very important topic for all operators. Each network operator tackles this issue in a different way. A working and reliable distribution network is essential for a good DAB network.
There are many ways to transport the signal from the multiplex to the transmitter and different strategies to achieve reliability and redundancy. This seminar will look at the various methods used in several advanced DAB markets.
Agenda
09:30 – 09:50

DAB+ Global update

Speaker: Hanns Wolter, Chair, WorldDAB Spectrum and Network Implementation Committee, DAB Italia

09:50 – 10:10

EDI/ETI distribution over satellite – scenarios and best practice

Speaker: Tork Niendorf, Software Design, 2wcom Systems GmbH

10:10 – 10:40

Coffee break

10:40 – 11:00

Regional DAB+ network feeding via IP links

Speaker: Stanislas Roehrich, Chief Technical Officer, digris AG

11:00 – 11:20

DAB+ signal distribution over IP using EDI + SRT

Speaker: Emanuele Mancuso, Network Assistant, DAB Italia

11:20 – 11:40

UK small-scale implementations

Speaker: Lawrie Hallett, Future Digital Norfolk Limited

11:40 – 12:00

Q&A

12:00 – 12:30

Networking lunch
Attendance is open to all and free of charge. The deadline to register is 28 February 2023.


Venue
Meeting room "Genève", EBU, Grand Saconnex, Geneva, Switzerland. For information about travelling to the venue, car parking etc click here.
Recommended hotels
Please note March is a busy time in Geneva, and we recommend booking as soon as possible.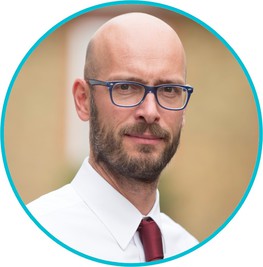 Hanns Wolter, Chairman, WorldDAB Regulatory and Spectrum Committee and Technical Director, DAB Italia
Hanns has been working in the DAB world since 2000 as a Product Manager and has, in these years worked on all issues regarding DAB, at both a national and international level, including the introduction of DAB+ in 2007. He is involved in network planning and spectrum issues and also works closely with hardware manufacturers for the deployment of a comprehensive DAB environment. Currently, he is responsible for the planning and management of the ongoing roll-out of DAB Italia's network and all issues related to the creation, distribution and transmission of the multiplex.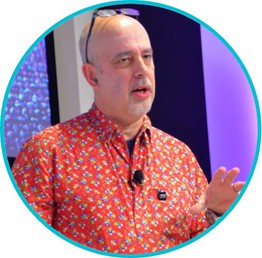 Lawrie Hallett, Operations Director, Future Digital Norfolk Limited
Dr Lawrie Hallett is based at the University of Bedfordshire, where he teaches and researches, radio, audio and international development.
He is also the Operations Director of Future Digital Norfolk Limited, which has been broadcasting a Small-Scale DAB service to the Greater Norwich area of East Anglia since 2015. With a background in broadcast journalism and later broadcast engineering, he is also a former Senior Radio Executive at Ofcom in London. He continues to work as an independent consultant and has been writing about the broadcast radio industry since the 1990s.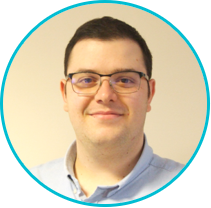 Emanuele Mancuso, DAB Italia
Emanuele Mancuso has been working for DAB Italia since early 2020. He is a network assistant, focussing on the development and integration of IP networks for DAB Italia's national digital radio network. In this context he has gained significant experience with the distribution of real-time signals, also using the SRT protocol. He also contributes to the development of software for processing and analysing of data collected on DAB coverage.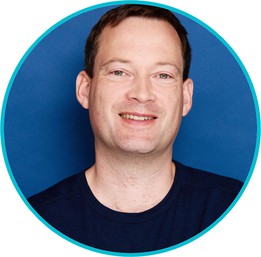 Tork Niendorf, Software Developer, 2wcom Systems GmbH
Tork Niendorf has been working for 2wcom Systems since 2012. He is a software developer, focussing on DAB and Audio distribution systems.
Projects so far include:
Audio over Satellite and IP systems since 2012,
DAB over Satellite, including EDI over Satellite and EDI-to-ETI converters at the Transmitter sites throughout Norway, Germany, Italy, France since 2013
MPX over Satellite systems in 2018,
Audio over SRT/RIST in 2020,
New DAB distribution platform for Arqiva (England) since 2021
Stanislas Roehrich, Chief Technical Officer, digris AG

Register to attend (in-person)
Please choose this option only if you plan to attend the seminar in person in Geneva, Switzerland.
Cost: Free
Register as an Attendee
---

Register as an attendee (virtually on Zoom)
Please choose this option only if you plan to attend the seminar as a virtual attendee. Do not choose this option if you plan to attend in person. Should you need to change your registration to be an in-person attendee, you can do so by visiting https://www.worlddab.org/events/detail/631#registration and choosing the link (Register to attend in-person).
Please contact projectoffice@worlddab.org with any questions.
Cost: Free
Register as an Attendee
---