WorldDAB Automotive 2022
Organised by

Date: 22nd June 2022
Location: London, United Kingdom
Types: Conference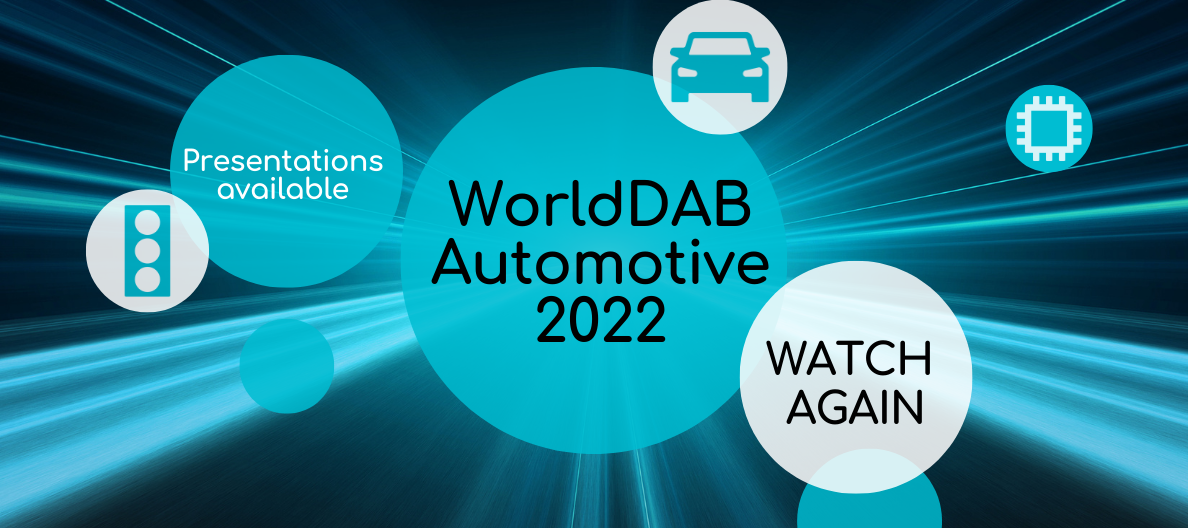 WorldDAB Automotive 2022 took place live in London and online on 22 June 2022, bringing together leading experts from across the digital radio and vehicle manufacturing industries.
A B C D E F G H I J K L M N O P Q R S T U V W X Y Z
Our host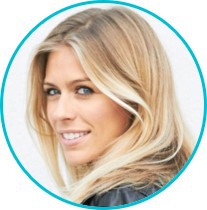 Nicki Shields, TV presenter 
Nicki is a TV presenter and live events host, regularly seen on screens as the face of BBC's FIA Formula E Championship, the electric street racing series. She is also the anchor for a number of shows across CNN including, Saved By The Future, Going Green and previously Supercharged, as part of the network's commitment to environmental programming. Nicki's interests include science, technology and the environment.
Speakers
A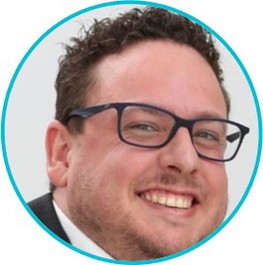 Cas Adriani, CTO, Pluxbox
Cas Adriani is CTO of Pluxbox and metadata.radio. More than 15 years ago he started developing software for the media industry. During this period he helped companies such as VRT, NPO and RTL to future proof their radio operations. He designed the radio infrastructure of the NPO (RadioBox) and was one of the founders of the first Visual Radio in the Netherlands. In addition to Pluxbox, Cas is CTO of metadata.radio and member of, among others, WorldDAB and RadioDNS. The metadata.radio platform manages metadata services for radio stations around the world such as Audacy (Formerly Entercom), News UK and NPO.
B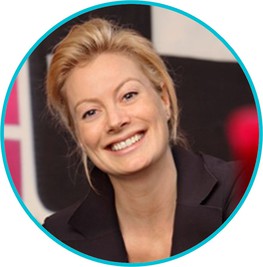 Jacqueline Bierhorst, Project Director, Digital Radio Netherlands
Jacqueline Bierhorst has been a pioneer in commercial radio since 1987, specialized in distribution, marketing and content. She has a strong track record in launching and leading successful commercial television and radio channels in The Netherlands and Belgium. From 2011 till 2015 she was project leader on the roll out of the DAB+ network in The Netherlands and since 2015 she is project director Digital Radio NL, a collaboration between public and commercial broadcasters and the Ministry of Economic Affairs coordinating involvement of all stakeholders and joint marketing of Digital Radio. Jacqueline is owner of Jacky B Entertainment Solutions, vice president of WorldDAB, a member of the WorldDAB Steering Board and an active ambassador of digital radio throughout Europe. Jacqueline is also consultant of the Flemish Government, Department of Culture, Youth and Media on the introduction of DAB+ in Flanders, initiating collaboration throughout the Flemish stakeholders on digital radio and country manager Radioplayer Netherlands.
C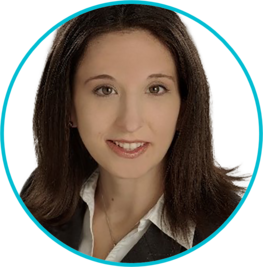 April Carty-Sipp, Executive Vice President of Industry Affairs, National Association of Broadcasters
April Carty-Sipp has over 20 years of experience in the television and radio industry.  At NAB she leads the radio, television and membership teams of the organization. Prior to working at NAB, she was vice president/director of programming at Disney ABC-owned WPVI-TV Philadelphia and before that, she worked for 12 years in the creative and marketing departments at Comcast/NBC University, being ultimately promoted to Senior VP of Creative Services and Brand Integration for NBC Regional Sports Networks. A graduate of Rowan University, with a BA in Communications, specialising in Radio/TV/Film, she has received numerous awards throughout her career.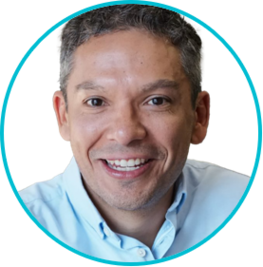 Jaime Chaux, Head of Digital, Commercial Radio Australia
Jaime Chaux oversees Commercial Radio Australia's strategy and policy related to the online delivery of audio services for Australia's commercial radio sector – live radio and on demand. His work includes management of the industry's RadioApp platform and app.  Recent achievements include delivery of a world first partnership between a nation's radio industry body and Amazon to deliver radio services to listeners via Amazon's Alexa voice assistant.  Under Jaime's stewardship, RadioApp was also the first radio streaming app in Australia to offer Siri Shortcuts to enable consumers to ask Siri for live radio on Apple devices. Jaime's past work extends across both audio content and digital product.  He was the founding content director for PodcastOne Australia, Head of Digital Audio for Southern Cross Austereo overseeing the delivery of streaming & podcasts and an Australian Commercial Radio Award (ACRA) winning programmer and music director.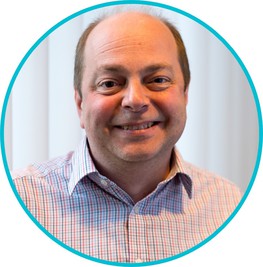 Lindsay Cornell, Principal Systems Architect, BBC Digital and WorldDAB Technical Committee Chairman
Lindsay has worked for the BBC for more than 20 years, in a variety of engineering, editorial and leadership roles spanning radio, TV, and spectrum regulation. He has considerable experience in leading collaborative projects through his roles as Chairman of CEPT FM PT51, dealing with spectrum issues for programme-making, and as Chairman of the WorldDAB and DRM Technical Committees, managing the stability and development of the respective standards. 
D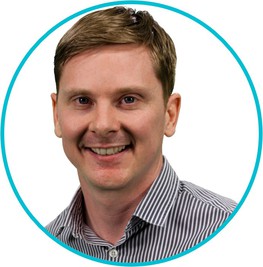 Matt Deegan, Founder and Creative Director, Folder Media
Matt started his career at the Radio Academy, before bidding for FM and digital licences for GWR and then leading strategic projects at Classic FM and Capital FM. He went on to co-found Folder Media and Fun Kids. Folder created and runs the MuxCo network of DAB multiplexes as well as managing networks on behalf of Wireless and Nation. Folder also makes content – it devised and produced the Love Island podcast for ITV as well as programmes for Radio 1, BBC Sounds, 1Xtra, Radio 2 and Radio 4. Matt is the Executive Producer of Worst Dates for BBC Sounds and Nappy Days for MTV. Matt's also responsible for leading the team behinds children's media brand Fun Kids, spanning a national DAB radio station, podcast network, website and YouTube channels. Outside of the day-job, Matt co-founded the British Podcast Awards, writes a weekly newsletter on audio and hosts The Media Podcast.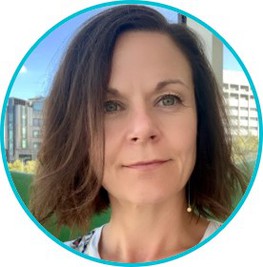 Yvette Dore, Communications Director, Digital Radio UK
Yvette is a communications and public relations expert with experience spanning a range of media, digital and technology organisations from complex global businesses to industry associations and trade bodies, including NBC Universal, ITV, FACT, Celador, Sony Pictures Entertainment and Radiocentre. Since joining Digital Radio UK in July 2015, Yvette has led the communications strategy helping support the growth of digital listening in the UK to 70%. In 2021, alongside her role at DRUK, Yvette project managed the UK government and industry Digital Radio & Audio Review, an important policy initiative outlining collective actions to ensure a robust and vibrant future for the sector. 
E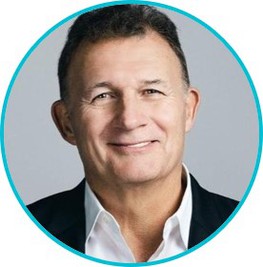 Ford Ennals, CEO, Commercial Radio Australia
Ford was appointed CEO of Commercial Radio Australia in April 2022 and is responsible for the coordination of the Commercial Radio sector and maintaining its commercial position in Australia liaising with the radio groups, Government, the regulator, and media agencies. CRA is responsible for the management of radio measuring and monitoring working with GFK and the development of digital radio listening and platforms including working with Google and overseeing industry app Radio App. Ford previously worked in the UK on the digitisation of TV and radio first as the founding CEO of Digital UK and then more recently Digital Radio UK. Ford's career background is in consumer marketing as a Brands Director and Chief Marketing Officer at major multi-national companies such as Mars, Reebok, Lloyds Banking Group and Universal Music.
F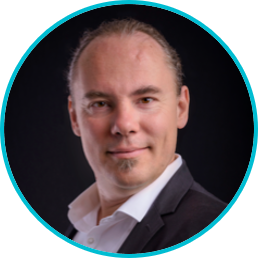 Xavier Filliol, COO, Radioline
A Pioneer of digital music since 1998 (MP3.fr, Musiwave, Audionamix…), he now manages Radioline - a global radio provider - as COO. He co-organizes events and discussions on digital audio since 2011. He also participates in regulatory debates on culture and innovation since 2000, as co-president of the Digital Audio Committee of GESTE and member of the union of digital music providers (ESML).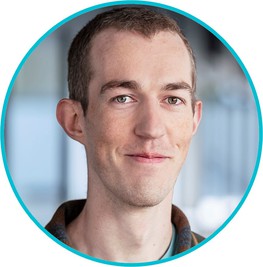 Daniel Freytag, Co-Founder SWR Audio Lab, ARD/SWR
Daniel Freytag is Product Developer at SWR Audio Lab. He is part of a team that develops prototypes around the overall topic "Future Radio" and works on projects such as Automotive, Mobile Apps, Voice User Interfaces, Skippable Radio, and Personalization. 
With the ambition of creating the next radio experience, the team is working closely with interested audiences and radio makers to develop the best possible products.
H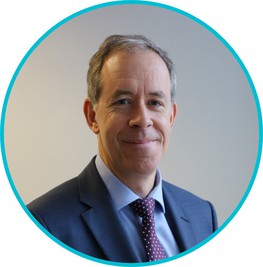 Patrick Hannon, VP Corporate Development, Frontier Smart Technologies & President, WorldDAB
Patrick is VP Corporate Development at Frontier Smart Technologies. Frontier is a leading supplier of chips, modules and software for digital radio. Patrick's remit encompasses strategy, communications and encouraging the successful roll-out of digital radio around the world. Patrick has been President of WorldDAB since November 2013. During this period, DAB digital radio has made significant progress across Europe – with growing signs of interest in the rest of the world. In his role as President, Patrick plays an active role in shaping WorldDAB's strategy and ensuring that the organisation is fully focused on its core objectives. He has spoken at events in over 20 countries; and has worked with DAB advocates to ensure the successful launch and development of new DAB markets.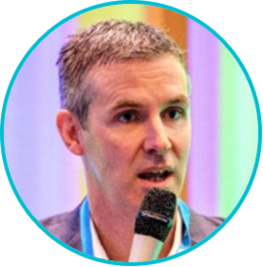 Laurence Harrison, Director of Automotive Partnerships, Radioplayer Worldwide 
Laurence leads Radioplayer's work with the automotive industry across Europe and internationally, building partnerships with the leading car manufacturers and multimedia technology suppliers around metadata, HMI design and smart radio development in connected and autonomous cars. He is a current member of the WorldDAB Steering Board and Chaired the WorldDAB User Experience Group for 5 years. With WorldDAB, he led the research and development of the WorldDAB in-car UX guidelines and the subsequent engagement with major car manufacturers. He previously worked for Digital Radio UK where he led the partnerships with car manufacturers that saw digital radio included as standard in all new cars.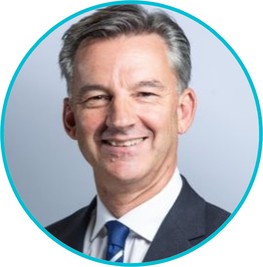 Mike Hawes, Chief Executive, SMMT
Mike Hawes became SMMT Chief Executive on 2 September 2013. He has more than 20 years experience in policy and public affairs, the majority of which has been spent in the motor industry. He joined SMMT from Bentley Motors where he held a number of PR, corporate and public affairs roles. Prior to that, he also worked for both Toyota and, more recently, Bentley's parent company, Volkswagen AG, where he developed the European and global knowledge needed for this challenging role.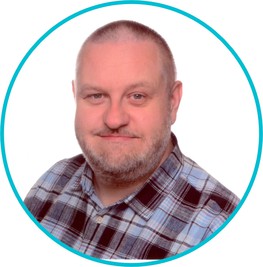 Ruediger Hentze, Project manager for tuner development, Harman International
Ruediger Hentze is the project manager for tuner development at HARMAN International, a global leader in connected car technology, and part of Samsung Electronics. Prior to this, he was scientific officer at the technical university, TU Ilmenau, working on DAB pilot projects, including the development of digital radio solutions for CATV head ends and DAB receivers. He studied electrical engineering and was an army radio operator.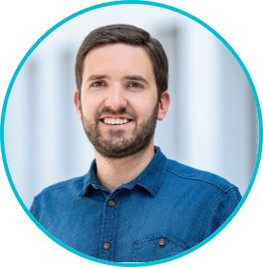 Christian Hufnagel, Co-Founder SWR Audio Lab, ARD/SWR
Christian Hufnagel is cofounder of the SWR Audio Lab, a small unit of the German public broadcaster that develops ideas and prototypes for the future of radio. In charge of coordinating future radio projects in cars and leading the development on smart speakers and voice interactions across the ARD network in Germany, he is a specialist in distribution, UX, strategy and content. After studying media management and design of interactive media, he came to Südwestrundfunk at the end of 2015 and was involved in the development and distribution of SWR Classic, the ARD audio library on smart speakers and the SWR radio apps. He is also a member of the ARD speaker network for digital topics. In the SWR Audio Lab, he examines current media trends and future technologies and links them to the individual needs of users with the aim of supplying and designing future-proof, digital audio platforms.
J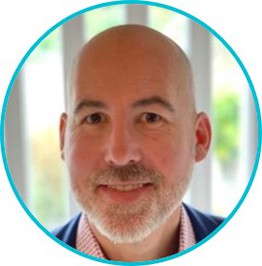 Gereon Joachim, Vice President Automotive Sales & Strategy, EMEA, Xperi
Gereon Joachim, Vice President Automotive Sales & Strategy, EMEA, is leading the European automotive business development / sales activities and strategy for Xperi. A senior executive with over 20 years of experience in engineering, program management and sales in the automotive industry, he is focused on delivering extraordinary experiences for in-car infotainment and safety applications to his customers, making rides safer and more enjoyable.
Prior to joining Xperi, Gereon held positions at Visteon, Remy International and United Technologies. He holds an MBA in Global eManagement from University of Cologne and a degree in Industrial Engineering from Cologne University of Applied Sciences.
K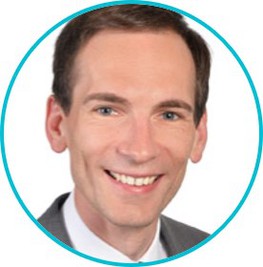 Martin Koch, Head of Platform Steering Infotainment, CARIAD, Volkswagen Group
Martin Koch has been with Volkswagen Group for 6 years and joined the newly found Volkswagen automotive software division "CARIAD" one year ago. At CARIAD he is responsible for the development of entertainment and car functions within the Volkswagen's infotainment systems which are being applied to VW, AUDI, Porsche, Bentley, Skoda and SEAT cars. Martin and his team are working on infotainment innovations to deliver leading customer experience in both function and usability. With hybrid radio, radio song identification, online station logo and cover art, online radio, podcasts and more they pushed radio in Volkswagen infotainment systems to the next level. Martin's team looks back on a proven track record in digital radio. They developed one of the first automotive DAB receivers back in 2005. Thenceforth his team was continuously leading the automotive sector with first to market integrations of DAB-FM seamless linking, DAB slide show and hybrid radio. Prior to his current position, Martin was responsible for several infotainment functions at AUDI AG, and has also worked for aerospace company AIRBUS in various developments and project management positions.
M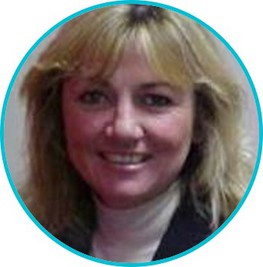 Lindsey Mack, Senior Manager DAB & External Affairs BBC Sounds, BBC
Lindsey has worked on driving the take up of digital radio for nearly 20 years helping to establish digital radio at the BBC with the launch of digital only stations and also unique digital only pop-up stations.  It is widely recognised that DAB has been very successful in introducing new digital only services and whilst digital listening continues to grow it is apparent that the industry must work together to secure radio's future in a hybrid world.  Lindsey continues to drive the BBC's cross platform strategy, managing the DAB national multiplex and raising awareness and take up of digital radio with initiatives involving as many key stakeholders as possible.  Lindsey's role includes working closely with commercial radio and representing BBC Radio at a range of internal and external meetings and events.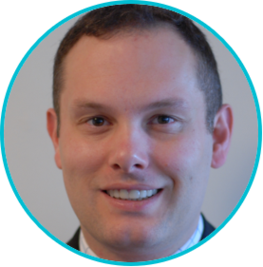 Jason Malaure, CTO, All In Media

Jason Malaure, Vice President and Co-Founder, All In Media (a part of Xperi) has been building products for the radio industry since All In Media (AIM) was founded in 2007. Jason oversees the design and development of the infrastructure at AIM that supports millions of active radio listeners every day. AIM's Rapid radio metadata product and its AIM Radio mobile apps support thousands of radio stations around the world with their digital ambitions. Prior to co-founding AIM Jason worked in the interactive TV industry for many years, working for Two Way TV in the early years of digital set-top boxes, and founding another start-up, Free Thinking.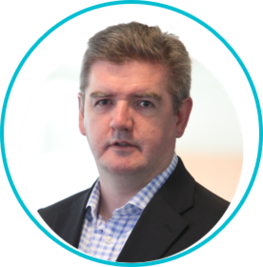 David McClure, COO, SBD Automotive
David McClure's early career was as an engineer at Ford and then at Nissan's European Technology Centre, where he was responsible for the design and development of audio and navigation systems. David was a founding member of SBD, created its Connected Car division, and has overseen SBD's growth into ADAS, autonomous driving systems and cyber security. His role for the past 3 years has focused on growing business through increased services that clients value, allowing him to provide recommendations on partnerships, competiveness, technical solutions, and business models from a broader perspective.
P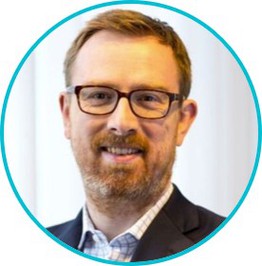 Nick Piggott, Project Director, RadioDNS 
Nick has spent the majority of his career working in the radio industry, initially in programming and then moving to digital radio and online innovation. He is one of the founders of RadioDNS Hybrid Radio, the open technology project that lets broadcast radio and IP work together, combining the power of broadcasting to reach many people and the power of the internet to deliver enhanced or personalised content.
Adriano Pitteri, Strategic Service Management. SRG SSR 
Adriano Pitteri is specialist in Strategic Service Management at SRG SSR, the Swiss Public Broadcaster. He is product client for the SRG Broadcast Team. In this role, he coordinates the strategy and implementation of SRG SSR's DAB+, FM and satellite broadcasting. Adriano is member of the SRG SSR's DSO steering committee and also chairs the SRG SSR's coordination group for digital switchover communication. Adriano Pitteri is also Key Account Manager for digital radio migration. In this role, he is the contact person for the radio industry, retailers, and car industry, coordinating SRG's B2B actions to promote DAB+. This includes coordinating the marketing campaign for the Swiss public broadcaster. Adriano is part of the WorldDAB marketing group and the aftermarket devices working group.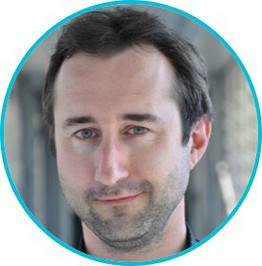 Ben Poor, Project Manager, Digital Radio, European Broadcasting Union
Ben Poor joined the European Broadcasting Union as Project Manager for Radio in 2018. Previously having worked for over a decade in the UK Commercial Radio sector, he was part of the founding team for RadioDNS and is still heavily involved in the advancement of Digital and Hybrid Radio. He currently sits on both the RadioDNS and WorldDAB Steering Boards.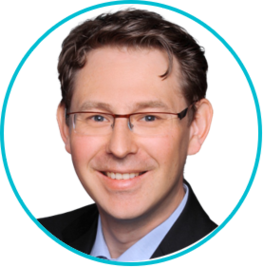 Gregor Pötzsch, Product Owner, Radio, CARIAD, Volkswagen Group
Gregor Pötzsch is a digital radio native as Product Owner @Cariad entertainment, smart functions and gaming dev team. He is driving the Digital Radio Entertainment Future @Cariad for Volkswagen Group. Together with WorldDAB, RadioDNS and Radioplayer he connects the Broadcast Community with the Automotive World.
S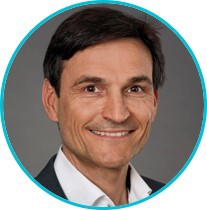 Frank Strässle, Managing Director, bmt
Frank Strässle has been Managing Director at Bayerische Medien Technik (bmt) GmbH, a subsidiary of Bayerische Landeszentrale für neue Medien (Media Authority for private Broadcasters in Bavaria, BLM) and Bayerischer Rundfunk since 2002. With his background as economist and TV editor he is involved in the ongoing evolution of media distribution by combining broadcasting and streaming technologies, such as HbbTV (catch-up TV, local TV portal, HbbTV broadcast audience measurement) and streaming intelligence apps. For years, bmt has been active in the specification and implementation of DAB and TPEG (Transport Protocol Expert Group) services. 
V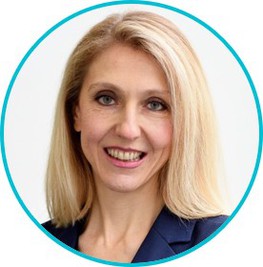 Sibyle Veil, CEO Radio France
The CSA elected Sibyle Veil Chief Executive Officer of Radio France in April 2018. Formerly she was Chief financial and operating Officer at Radio France since June 2015. Sibyle Veil was born on September 26, 1977. She studied in Dijon, then at Sciences-Po Paris, and lastly at Ecole Nationale d'Administration (promotion Léopold Sédar Senghor). She worked at the State Council from 2004 to 2007, before being appointed to the President of the French Republic's cabinet. She was advisor in charge of Labor, Housing, Social Relations, Solidarity, and also Healthcare issues. In 2010, Sibyle Veil joined the Executive Committee of Assistance Publique – Hôpitaux de Paris (APHP) where she worked as Director of the transformation plan and introduced new management methods. She came to Radio France five years later.
W
Håvard Wien, Head of Radio Distribution, Norwegian Broadcasting Corporation (NRK) 
Håvard has been with The Norwegian Broadcasting Corporation (NRK) since 2002 working on the technical side of their radio offering. Since 2012 he has been managing the DAB multiplexes at NRK and improving on-air broadcasts in Norway with features like traffic, transport and alarm announcements. Since January 2021 he has been Head of Radio Distribution. Håvard is in short involved in all things related to DAB at NRK, including the FM switch off in 2017. He is also a member of the WorldDAB Technical Committee.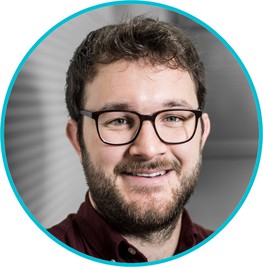 Christian Winter, Product Owner Radio Apps, CARIAD, Volkswagen Group
Christian Winter is a hybrid radio pioneer working as a Product Owner for Radio Apps at the Volkswagen Group subsidiary CARIAD SE and as an RadioDNS steering board member. His work on Hybrid Radio projects started in 2010 with evaluation of the IMDA and RadioDNS specifications at Institut für Rundfunktechnik and continued at AUDI AG to bring Hybrid Radio to the connected car in 2017. Since 2017 he has focused on rolling out Hybrid Radio to more Audi and Porsche premium car lines and markets. This work continues with the new responsibility for the Radio apps in premium and volume car lines at CARIAD. He is a strong believer that collaboration in the industry is key to save broadcast radios future in a connect world with multiple entertainment options.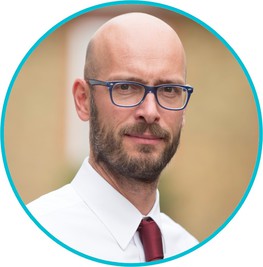 Hanns Wolter, WorldDAB Regulatory and Spectrum Committee Chair and Technical Director, DAB Italia
Hanns has been working in the DAB world since 2000 as a Product Manager and has, in these years worked on all issues regarding DAB, at both a national and international level, including the introduction of DAB+ in 2007. He is involved in network planning and spectrum issues and also works closely with hardware manufacturers for the deployment of a comprehensive DAB environment. Currently he is responsible for the planning and management of the ongoing roll-out of DAB Italia's network and all issues related to the creation, distribution and transmission of the multiplex.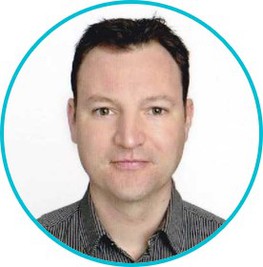 Johan Wouters, Director of Product Management, Cerence
Johan Wouters is a Director of Product Management at Cerence, which supplies voice AI solutions to all automotive OEMs and shipped in more than 50% of new cars produced in 2021. Johan is responsible for the Cerence SaaS products and hybrid voice domains covering navigation, communication, media, vehicle control, general knowledge, and more. 
Venue
Kings Place is situated just a few minutes' walk from King's Cross and St Pancras stations, one of the most connected locations in London and now the biggest transport hub in Europe.
The conference venue address is:
Kings Place
90 York Way
London, N1 9AG, UK
Click here for more detailed information about travelling by public transport and car parking in the area.
Hotels
hub by Premier Inn, King's Cross
Travelodge London Kings Cross Royal Scot
Travel to England from another country during coronavirus (COVID-19)
Link to latest government information
Venue and Covid-19 measures
Read about the conference venue's health and safety measures on the Kings Place website here.
June 22nd, 09:00-15:30 BST / 10:00-16:30 CEST
09:00 - 09:30
Registration and coffee
09:30 - 10:30
Session 1 - DAB and the research


Radio continues to dominate in-vehicle audio listening however, it also faces increasing competition in the car. This session looks at the impact of the 2021 Car Buyers Survey along with other relevant research covering radio, and specifically digital radio, in the car today.

Lessons learned from the 2021 Car Buyers Survey
The

2021 Car Buyers Survey was a groundbreaking piece of work carried out by the radio industry, and has set the scene for WorldDAB Automotive 2022.


Speaker: Patrick Hannon, President, WorldDAB

Automotive industry trends
A look at the latest research on the car industry, the latest trends and the opportunities and threats for digital radio.
Speaker: David McClure, Chief Operating Officer, SBD Automotive


The car market worldwide - an OEM perspective
The Chairman of the WorldDAB Automotive Group gives his thoughts on the issues facing car manufacturers with specific focus on the in-car infotainment system.
Speaker: Martin Koch, Head of Platform Steering Infotainment, CARIAD, Volkswagen Group


Key car markets in Europe
France and Italy on current DAB+ status and their work with the auto industry.
Speakers:
Sibyle Veil, Chief Executive Officer, Radio France
Hanns Wolter, Technical Director, DAB Italia


Q&A

10:30 - 11:00
COFFEE
11:00 - 12:00
Session 2 - DAB+ in the screen


With more cars now with screens, metadata can power the future radio experience in the car, enabling broadcasters to develop compelling visual content. While the driver wants to see more information, driver safety must remain a priority. This session looks at visuals on the screen, reducing driver distraction and how the radio UX is designed into connected platforms that are becoming the focus of the in-car user experience.

UK automotive industry update
The UK Automotive sector has faced challenges over the past few years. We hear where the UK car market is today, the latest new legislation impacting the market, and what the future looks like from perspective of the CEO of the UK Society of Motoring Manufacturers and Traders.
Speaker: Mike Hawes, Chief Executive Officer, SMMT


DAB and screen systems in the car
With multiple operating systems in the car, broadcasters are working to proactively provide technical and design support to help ensure the most robust, open and engaging in-car radio experience for radio listeners.
Speakers:
Lindsey Mack, Senior Manager DAB & External Affairs BBC Sounds, BBC
Gregor Pötzsch, Product Owner Radio, CARIAD, Volkswagen Group
Jason Malaure, Chief Technical Officer, All In Media

Driver distraction - keeping DAB safe
Driver distraction is estimated to be a factor in around a third of all road collisions in Europe each year. WorldDAB has developed Driver Distraction Guidelines for those designing visuals for the car.
Speakers:
Rüdiger Hentze, Project Manager Tuner Development, Harman
Nick Piggott, Project Director, RadioDNS

Hybrid, DAB and voice in the car now and in the future
A session from a leading in-car voice assistant provider on how DAB stations get accurate voice control for radio in-car and how voice will develop in the future.
Speakers:
Johan Wouters , Director Product Management, Cerence
Laurence Harrison, Director of Automotive Partnerships, Radioplayer Worldwide

12:00 - 13:00
LUNCH
13:00 - 14:00
Session 3 - Broadcaster and auto industry collaborations


An ability to search for radio stations using voice controls is the most popular added-value in-car radio feature for car buyers so radio broadcasters need to work directly with car makers to ensure radio is prominent in the in-car app ecosystem.

Working with the car industry - broadcaster lessons learned
A look at some of the lessons learned by the US and EU radio industries from working with vehicle manufacturers to optimise radio on the in-car dash.
Speakers:
April Carty-Sipp, Executive Vice President of Industry Affairs, National Association of Broadcasters (NAB)
Ben Poor, Project Manager, Digital Radio, European Broadcasting Union (EBU)


Voice controls & phonemes - a joint perspective
How vehicle manufacturers design a voice controlled infotainment system using phoneme based speech recognition, and how digital broadcasters can ensure their station is searchable in the digital dash.
Speakers:
Jaime Chaux, Head of Digital, Commercial Radio Australia
Christian Winter, Product Owner Radio Apps, CARIAD, Volkswagen Group


Newscast prototype
An example of a concept prototype newscast for Android Automotive, allowing a complete hybrid radio experience with in-car news briefings, podcasts and broadcast support within the car. Combining IP connection with terrestrial broadcast via DAB+.
Speakers:
Christian Hufnagel, Co-Founder SWR Audio Lab, ARD/SWR
Daniel Freytag, Co-Founder SWR Audio Lab, ARD/SWR


The metadata imperative
Metadata enables visual information, text and graphics to be displayed on the dashboard when a specific station is playing and is the key to the development of a good hybrid radio user experience. In this session the Chairman of the WorldDAB Technical Committee discusses why it's important for broadcasters to keep working towards providing the best metadata for the car.
Speaker: Lindsay Cornell, Principal Systems Architect, BBC


Q&A

14:00 - 14:30
COFFEE
14:30 - 15:30
Session 4 - DAB content in the car


Content is king - especially in the car now able to offer both audio and visual content. But the driver now expects much more in terms of content.

Personalised radio in the car
How can the connected radio add personalisation? And how can localised radio bring a personal radio experience?
Speakers:
Gereon Joachim, Vice President Automotive Sales & Strategy, EMEA, Xperi
Cas Adriani, Chief Technology Officer, Pluxbox


Broadcast Emergency Warnings


DAB+ radio broadcasting can play a critical role in times of emergency, and it is vital that emergency warnings reach as many end users as possible, including car drivers. An update on Germany's trial using the TPEG2-EAW (Emergency Alerts and Warnings) specification created and approved by TISA, and learnings from Norway on using emergency announcements over DAB+.
Speakers:
Frank Strässle, Managing Director, bmt
Håvard Wien, Head of Radio Distribution, Norwegian Broadcasting Corporation (NRK)

The aftermarket and DAB+
DAB+ radio is standard in 95% of new cars sold in Europe, however with the average lifespan of a car almost 12 years, converting cars already on the road to DAB is a priority, especially for markets switching off FM. We hear about Switzerland's work on converting all cars to digital, in preparation for FM switch off in 2024.
Speakers:
Yvette Dore, Communications Director, Digital Radio UK (DRUK)
Adriano Pitteri, Strategic Service Management, SRG SSR


How design radio for the car of the future
Driving into the future will be hands free and more lean back than ever. With the car quickly transitioning from being more than just a means of moving from A to B, to become an extension of consumer's technology-aided life, what is the vision for radio in the car of the future? Our speaker panel designs their perfect radio experience in the autotonomous car.
Speakers:
Ford Ennals, Commercial Radio Australia
Matt Deegan, Folder Media
Jacqueline Bierhorst, Digital Radio NL
Xavier Filliol, Radioline

Q&A