WorldDAB Automotive 2022
Organised by

Date: 22nd June 2022
Location: London, United Kingdom
Types: Conference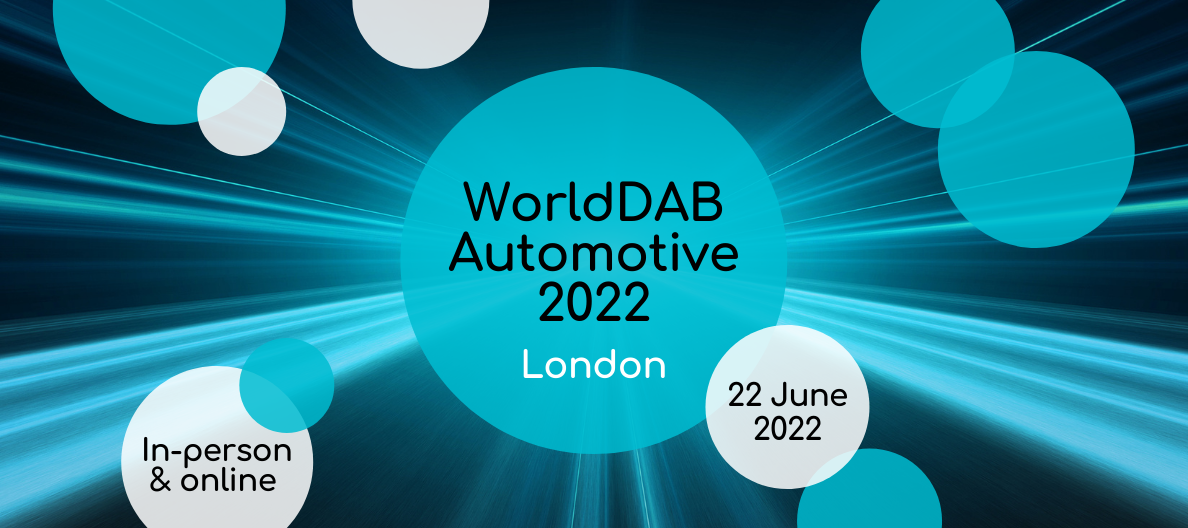 Date:
22 June 2022
Time:
09:30 - 15:30 (BST)
Location:
Hall 2, Kings Place, 90 York Way, London, United Kingdom, N1 9AG


WorldDAB Automotive 2022 will bring together leading experts from across the digital radio and vehicle manufacturing industries, online AND in-person.
Join us in London and online for this live, interactive conference to discover how broadcasters and automotive manufacturers are designing broadcast radio in the car. Discover how radio stations and vehicle manufacturers are working together to design the best experience for drivers.

Topics discussed at this year's event:


The facts: car buyers and DAB research

DAB design in the screen

DAB and voice controls in the car

DAB radio content for the car driver
As this will be our first in-person event in over two years, we invite you also to join us the evening before the conference for our free-to-attend reception drinks. It's the perfect opportunity to network and reconnect with colleagues.
Sponsorship opportunities are available, find out more
here
.
A B C D E F G H I J K L M N O P Q R S T U V W X Y Z
Our host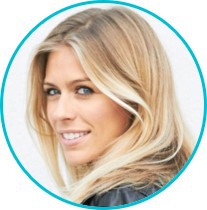 Nicki Shields, TV presenter
Nicki is a TV presenter and live events host, regularly seen on screens as the face of BBC's FIA Formula E Championship, the electric street racing series. She is also the anchor for a number of shows across CNN including, Saved By The Future, Going Green and previously Supercharged, as part of the network's commitment to environmental programming. Nicki's interests include science, technology and the environment.
A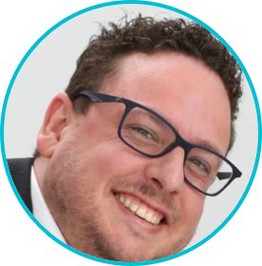 Cas Adriani, CTO, Pluxbox
Cas Adriani is as CTO responsible for all the technical processes, stability and innovations concerning the Pluxbox products. Pluxbox is in the technical lead of a lot of radio innovations, such as the radio production tool RadioManager and metadata.radio. Cas is also the Pluxbox representative of WorldDAB, RadioDNS and in technical lead of WP3 of the MARCONI project which is funded by the european commission.
C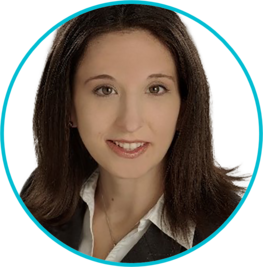 April Carty-Sipp, Executive Vice President of Industry Affairs, National Association of Broadcasters
April Carty-Sipp has over 20 years of experience in the television and radio industry. At NAB she leads the radio, television and membership teams of the organization. Prior to working at NAB, she was vice president/director of programming at Disney ABC-owned WPVI-TV Philadelphia and before that, she worked for 12 years in the creative and marketing departments at Comcast/NBC University, being ultimately promoted to Senior VP of Creative Services and Brand Integration for NBC Regional Sports Networks. A graduate of Rowan University, with a BA in Communications, specialising in Radio/TV/Film, she has received numerous awards throughout her career.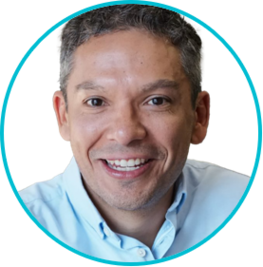 Jaime Chaux, Head of Digital, Commercial Radio Australia
Jaime Chaux oversees Commercial Radio Australia's strategy and policy related to the online delivery of audio services for Australia's commercial radio sector – live radio and on demand.
His work includes management of the industry's RadioApp platform and app. Recent achievements include delivery of a world first partnership between a nation's radio industry body and Amazon to deliver radio services to listeners via Amazon's Alexa voice assistant. Under Jaime's stewardship, RadioApp was also the first radio streaming app in Australia to offer Siri Shortcuts to enable consumers to ask Siri for live radio on Apple devices.
Jaime's past work extends across both audio content and digital product. He was the founding content director for PodcastOne Australia, Head of Digital Audio for Southern Cross Austereo overseeing the delivery of streaming & podcasts and an Australian Commercial Radio Award (ACRA) winning programmer and music director.
D
H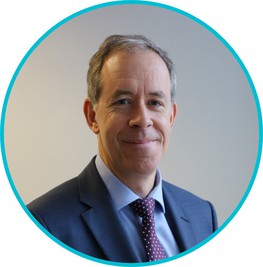 Patrick Hannon, VP Corporate Development, Frontier Smart Technologies & President, WorldDAB
Patrick is VP Corporate Development at Frontier Smart Technologies. Frontier is a leading supplier of chips, modules and software for digital radio. Patrick's remit encompasses strategy, communications and encouraging the successful roll-out of digital radio around the world. Patrick has been President of WorldDAB since November 2013. During this period, DAB digital radio has made significant progress across Europe – with growing signs of interest in the rest of the world. In his role as President, Patrick plays an active role in shaping WorldDAB's strategy and ensuring that the organisation is fully focused on its core objectives. He has spoken at events in over 20 countries; and has worked with DAB advocates to ensure the successful launch and development of new DAB markets.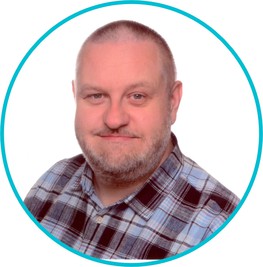 Ruediger Hentze, Project manager for tuner development, Harman International
Ruediger Hentze is the project manager for tuner development at HARMAN International, a global leader in connected car technology, and part of Samsung Electronics. Prior to this, he was scientific officer at the technical university, TU Ilmenau, working on DAB pilot projects, including the development of digital radio solutions for CATV head ends and DAB receivers. He studied electrical engineering and was an army radio operator.
J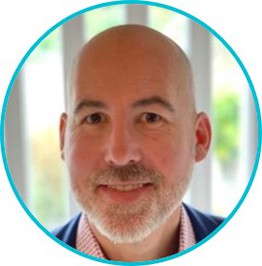 Gereon Joachim, Vice President Automotive Sales & Strategy, EMEA, Xperi
Gereon Joachim, Vice President Automotive Sales & Strategy, EMEA, is leading the European automotive business development / sales activities and strategy for Xperi. A senior executive with over 20 years of experience in engineering, program management and sales in the automotive industry, he is focused on delivering extraordinary experiences for in-car infotainment and safety applications to his customers, making rides safer and more enjoyable.
Prior to joining Xperi, Gereon held positions at Visteon, Remy International and United Technologies. He holds an MBA in Global eManagement from University of Cologne and a degree in Industrial Engineering from Cologne University of Applied Sciences.
K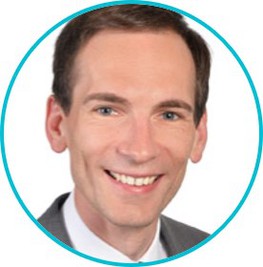 Martin Koch, Head of Platform Steering Infotainment, CARIAD, Volkswagen Group
Martin Koch has been with Volkswagen Group for 6 years and joined the newly found Volkswagen automotive software division "CARIAD" one year ago. At CARIAD he is responsible for the development of entertainment and car functions within the Volkswagen's infotainment systems which are being applied to VW, AUDI, Porsche, Bentley, Skoda and SEAT cars. Martin and his team are working on infotainment innovations to deliver leading customer experience in both function and usability. With hybrid radio, radio song identification, online station logo and cover art, online radio, podcasts and more they pushed radio in Volkswagen infotainment systems to the next level. Martin's team looks back on a proven track record in digital radio. They developed one of the first automotive DAB receivers back in 2005. Thenceforth his team was continuously leading the automotive sector with first to market integrations of DAB-FM seamless linking, DAB slide show and hybrid radio. Prior to his current position, Martin was responsible for several infotainment functions at AUDI AG, and has also worked for aerospace company AIRBUS in various developments and project management positions.
M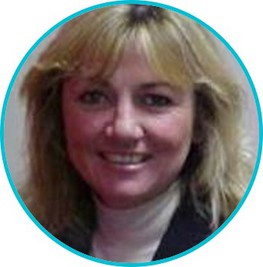 Lindsey Mack, Senior Manager DAB & External Affairs BBC Sounds, BBC
Lindsey has worked on driving the take up of digital radio for nearly 20 years helping to establish digital radio at the BBC with the launch of digital only stations and also unique digital only pop-up stations. It is widely recognised that DAB has been very successful in introducing new digital only services and whilst digital listening continues to grow it is apparent that the industry must work together to secure radio's future in a hybrid world. Lindsey continues to drive the BBC's cross platform strategy, managing the DAB national multiplex and raising awareness and take up of digital radio with initiatives involving as many key stakeholders as possible. Lindsey's role includes working closely with commercial radio and representing BBC Radio at a range of internal and external meetings and events.


Jason Malaure, CTO, All In Media


P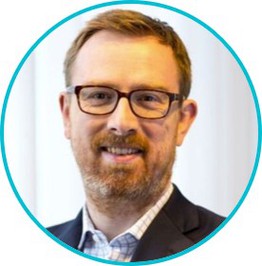 Nick Piggott, Project Director, RadioDNS
Nick has spent the majority of his career working in the radio industry, initially in programming and then moving to digital radio and online innovation. He is one of the founders of RadioDNS Hybrid Radio, the open technology project that lets broadcast radio and IP work together, combining the power of broadcasting to reach many people and the power of the internet to deliver enhanced or personalised content.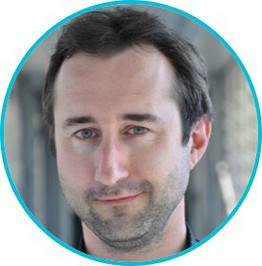 Ben Poor, Project Manager, Digital Radio, European Broadcasting Union
Ben Poor joined the European Broadcasting Union as Project Manager for Radio in 2018. Previously having worked for over a decade in the UK Commercial Radio sector, he was part of the founding team for RadioDNS and is still heavily involved in the advancement of Digital and Hybrid Radio. He currently sits on both the RadioDNS and WorldDAB Steering Boards.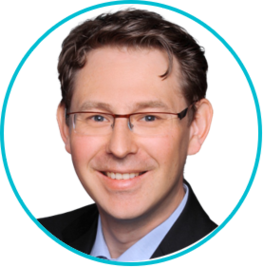 Gregor Pötzsch, Product Owner, Radio, CARIAD, Volkswagen Group
Gregor Pötzsch is a digital radio native as Product Owner @Cariad entertainment, smart functions and gaming dev team. He is driving the Digital Radio Entertainment Future @Cariad for Volkswagen Group. Together with WorldDAB, RadioDNS and Radioplayer he connects the Broadcast Community with the Automotive World.
R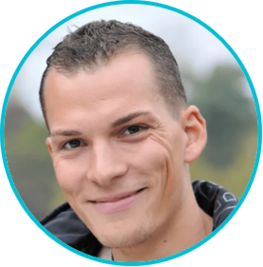 Philipp Rabel, Head of Development Entertainment, CARIAD, Volkswagen Group
Philipp Rabel leads the entertainment development within CARIAD SE, the new software organization within the VW group. He's responsible for developing high-quality, high-end entertainment functionality to exceed the expectations of next-generation customers for the entire Volkswagen group. This includes broadcast technologies, media platforms and associated IP-based entertainment functions as well as holistic gaming features. Before joining CARIAD, Philipp spent over fourteen years at AUDI AG in various roles. Initially, within technical development, driving the Entertainment as well as Display-Development before expanding his experience within technical Service and Quality Assurance and managing infotainment systems brands.
S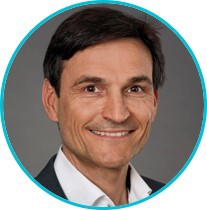 Frank Strässle, Managing Director, bmt
Frank Strässle has been Managing Director at Bayerische Medien Technik (bmt) GmbH, a subsidiary of Bayerische Landeszentrale für neue Medien (Media Authority for private Broadcasters in Bavaria, BLM) and Bayerischer Rundfunk since 2002. With his background as economist and TV editor he is involved in the ongoing evolution of media distribution by combining broadcasting and streaming technologies, such as HbbTV (catch-up TV, local TV portal, HbbTV broadcast audience measurement) and streaming intelligence apps.
For years, bmt has been active in the specification and implementation of DAB and TPEG (Transport Protocol Expert Group) services. Since 2009, bmt has been increasingly developing software products in the area of traffic telematics on the basis of the TPEG standard. bmt offers playout and analysis tools as well as consulting and workshops. In the area of TPEG playout over DAB radio, bmt is the world market leader.
Sponsorship opportunities are available for this event. Download the sponsorship brochure to find out more about the options available. For more information or to register your interest, contact the Project Office.
Partner Sponsors

AVT Audio Video Technologies
AVT Audio Video Technologies was founded in 1996 in Nuremberg as a manufacturer for professional audio equipment.
Today, AVT is a leading manufacturer of DAB technology offering reliable hardware and software solutions for small, cost-effective setups as well as scalable, fully redundant headends.
By tailoring individual solutions aimed at the changing requirements of a developing market, AVT equips its partners with the technology necessary to shape the media landscape of tomorrow. While steadily developing new systems to connect digital infrastructure and broadcast, we also make sure to continuously improve our existing products by implementing new features to enable sustained use. All our hardware systems are DSP designed to offer the highest reliability for a prolonged lifecycle.
AVT has more than two decades of comprehensive audio knowledge and offers more than just DAB products. As one of the leading manufacturers of telephone hybrid systems and audio codecs, we are also able to realize cross-system integrations. The AVT systems, which are developed and manufactured in Germany, are deployed worldwide via national distributors. This gives us the opportunity to monitor global developments in broadcast and provide comprehensive solutions.

Radioplayer
Radioplayer is the official, non-profit, broadcaster-backed radio platform. We are currently in 14 countries and growing fast. Our main aim is to keep radio strong in cars by partnering with car companies and offering services to help create world-class, smart hybrid radios with broadcast radio at their heart. Our focus is on helping to create a brilliant user experience and ensuring that stations brands and content stand out on the dashboard. As part of our unique high-value low-cost partnership model we offer car companies:
Provision of official, quality broadcaster metadata via the Worldwide Radioplayer API (WRAPI)
Technical development and integration support
Our Android Automotive hybrid radio application for use as car companies own radio experience
Consultancy on user interface design
Development and delivery of a long-term roadmap/vision for in-car radio and audio
Share technology, compete on content | Radioplayer Worldwide




Xperi
Xperi invents, develops, and delivers technologies that enable extraordinary experiences. Xperi technologies, delivered via its brands (Adeia, DTS, HD Radio, IMAX Enhanced, TiVo), and by its startup, Perceive, make entertainment more entertaining, and smart devices smarter. Xperi technologies are integrated into billions of consumer devices, media platforms, and semiconductors worldwide, driving increased value for partners, customers and consumers.
Xperi's automotive technologies, DTS AutoSense, DTS AutoStage, and HD Radio are designed to improve the in-vehicle experience, making it safer and more enjoyable.
DTS AutoSense comprises occupant and driver monitoring vision solutions, implemented at the edge. HD Radio, which resides in more than 85 million automobiles, is the most successfully deployed digital radio system in autos worldwide.
DTS AutoStage, built on the largest and deepest data set of broadcast and music metadata, combines over the air broadcast with IP-delivered content for a robust, richer, more personalized in-cabin infotainment experience, to deliver a globally available, OEM-grade enhanced radio solution compatible with DAB+, analogue, and HD Radio.
Broadcasters join for free at dts.com/autostage
A world leader in smartphone apps for radio stations and visual radio broadcast systems, award-winning All in Media is dedicated to creating innovative technology solutions for broadcasters and their listeners, delivering leading radio experiences in the vehicle, on mobile devices, and in connected devices for the home.
Networking Drinks Sponsor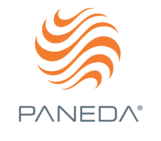 Paneda
Paneda offers innovative and cost-effective DAB solutions: safety systems, broadcast networks and broadcast systems. Nearly 200 tunnels in Norway are equipped with Paneda systems. Many local and public European broadcasters are using Paneda DAB Head-End systems with a complete range of products including multiplexing, audio encoders, data insertion and content management.

Virtual exhibitors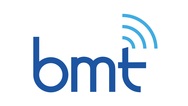 bmt
bmt is a competence centre for the realisation of projects within the scope of digital broadcasting. For years, bmt has been active in the specification and implementation of DAB and TPEG (Transport Protocol Expert Group) services. This includes both consulting services and products like TPEG ON AIR, TPEG Analyser, TPEG Editor and TPEG Library. The Bayerische Medien Technik (bmt) offers professional-grade technical expertise in the IT field, especially as regards digital broadcast media.
Given the constellation of its ownership, the bmt represents an ideal partner for public and private broadcasters, as well as device makers and service providers. The standard catalogue of services is built around the latest technology, with an additional portfolio of interfaces, data conversation and data service provisioning through its specialized departments.

DIGIDIA
DIGIDIA provides end-to-end DAB & DAB+ solutions for broadcast and test applications. The Broadcast transmission range encompasses multiplexers, content servers, IP gateways for EDI & ETI, and road tunnel transmission/break-in products. The monitoring range includes professional RF receivers and EDI/ETI/RF monitoring devices. All products are provided for both IPC and virtual platforms - except for devices requiring hardware cards for ETI or RF connections which are provided as IPCs. DIGIDIA leads the way with straightforward software and hardware designs that are innovative, flexible and compact.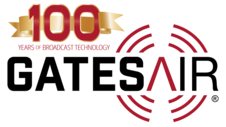 GatesAir
GatesAir (formerly Harris Broadcast) has been an innovator in over-the-air broadcasting for nearly 100 years, and today offers the industry's broadest portfolio with the most energy-efficient TV & Radio transmitters to help broadcasters deliver and monetize content around the globe.
GatesAir is the only company to support all digital radio standards (including DAB/DAB+), and our over-the-air customers rely on our networking and transmission solutions to maximize new revenue opportunities. Our innovative and expanded solutions will help you achieve the outstanding sound quality and reception required to attract, retain and grow your audience share while delivering low total cost of ownership.
GatesAir's Intraplex solutions give broadcasters bandwidth-rich solutions for moving content over IP networks, with visibility into stream and network performance. We continue to innovate robust and reliable solutions for traditional RF STL connections that can also accommodate IP traffic. In larger transmitter networks, Simulcasting technology ensures all GatesAir transmitters are time-locked for synchronous, over-the-air content delivery.

Glovane Co. Ltd
Glovane Co. Ltd is a leading supplier of digital radio total solutions with rich experiences in mobile broadcasting. They work towards a high-quality digital radio receiving infrastructure by providing the key technologies through digital radio-enabled SoCs and qualified software solutions. Glovane's SoC solutions target high-performance automotive radio receivers as well as highly integrated, low-power consumer products. Their recently released is a dual DAB SoC which system developers can easily implement seamless DAB to DAB as well as seamless FM to DAB service following. The software solutions of Glovane range from data service middlewares for EPG, intellitext, journal lines and TPEG to DAB application programs on Windows and Android OS. Their field-proven digital radio solutions and tailored technical support offers customers highly competitive time-to-market launch of market-leading products. Glovane has its headquarters in Seoul, Korea and a branch office in Shenzhen, China.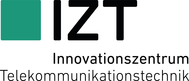 IZT GmbH
IZT GmbH is a leading supplier of electronic high tech products in the field of wireless communication. Founded 20 years ago, the company has over the years established an excellent position in the market for high-frequency and microwave technology. As an expert in digital signal processing and FPGA design, the IZT GmbH has made a name for itself worldwide. The and industrial customers are offered both products as well as complete system solutions offered. From its location in Erlangen, Germany, IZT is active worldwide.
The DAB-specific product portfolio includes the IZT DAB ContentServer – a highly reliable professional broadcast system for DAB. It combines audio encoding, data service management and ensemble/service multiplex generation in one device. Its reliability has permanently been proven in numerous DAB head-end installations. In addition, the IZT's signal generators and RF monitoring receivers are powerful laboratory tools, for example for DAB signal analysis or for the development DAB receivers.
IZT Test and Measurement Solutions - DAB Receiver Testing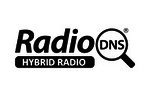 RadioDNS
RadioDNS is the international not-for-profit membership organisation that promotes hybrid radio, the seamless combination of broadcast radio technologies and IP connectivity. The organisation creates open technical standards that enable interoperability between content providers and devices, and we liaise with all parts of the radio and consumer electronics ecosystems to develop new functionality that can be delivered alongside broadcast radio using IP. We also provide support for developers wanting to create new solutions around hybrid radio, and to test platforms and devices.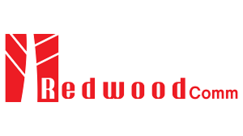 RedwoodComm
RedwoodComm is a leading company for the development of wireless communication test solutions. RedwoodComm develops and provides measurement systems for R&D, mass-production of broadcast systems and wireless communication technologies such as DAB, DRM, RDS, multi-channel FM/AM, and LoRa/LoRaWAN. We will keep making every effort to be the world's best company of test & measurement systems based on our technical know-how and experiences.
RWC2010B Digital Radio Tester provides a convenient and efficient test environment to evaluate receivers for a wide range of broadcasting technologies – DAB/DAB+, DMB, DRM30/DRM+, AM, FM and RDS/RBDS, with full control over system parameters. It is equipped with a built-in multiplexer as well as ETI/MDI file players. It supports various kinds of data services such as SLS, SPI(EPG), BWS, TPEG, etc, as well as high-tech protocol functional tests such as Reconfiguration, Announcement, Alternative Frequency, and Service Linking. It also provides analogue AM and FM radio test functions with editable RDS configuration.

Networking drinks reception
21 June 2022 19:00-21:00
The Rotunda, Kings Place, Kings Cross, London, N1 9AG
We invite you to join us the evening before the conference for our free-to-attend reception drinks, starting at 19:00 until 21:00. This will be our first networking event in over two years, reuniting the industry face-to-face. It's the perfect opportunity to network and get connected with other industry professionals.
Attendance at the networking drinks and the conference is free however places are limited. Please register your attendance in-person or online here.
Venue
Hall 2 Kings Place
90 York Way
King's Cross
London, N1 9AG
United Kingdom
Kings Place is situated just a few minutes' walk from King's Cross and St Pancras stations, one of the most connected locations in London.

Travel to England from another country during coronavirus (COVID-19)
Link to latest government information

Hotel
hub by Premier Inn, King's Cross


Can't join us in person?
Connect from anywhere - register to join via our robust virtual platform to join the conference.
Venue and Covid-19 measures
We are looking forward to reconnecting at face-to-face events. We continue to follow the guidelines set out by the government and closely monitor the situation with regard to Covid-19 on a regular basis.
The health and safety of all attendees is our top priority. To help keep everyone safe and to provide a comfortable and enjoyable experience for everyone, please note the following:
Lateral flow test – we recommend that you take a test 48 hours before the event.
Face coverings, social distancing, and contact – It's your personal choice, when in busy or confined spaces please be mindful that others may wish to maintain some social distancing and may not be comfortable with contact.
Hand sanitising stations will be available for you to use throughout the venue.
Read about the conference venue's health and safety measures on the Kings Place website here.
Venue
Hall 2, Kings Place, 90 York Way, Kings Cross, London, N1 9AG www.kingsplace.co.uk
Recommended hotels
Please note June is a busy time in London, and we recommend booking as soon as possible. Recommended hotels:
Register
Please register your participation in the conference here.
Event programme and schedule
Click here to view the full programme. Please note there will be networking drinks the evening before the conference.
Biography and photo
Please supply a short 100 word biography, which includes details of past and current posts held and a head and shoulders photo. These will be published on the website, event app and used on the day by the Session Chairman to provide an accurate and insightful introduction to yourself, prior to speaking. You can see all speaker bios here.
Presentation guidelines
Content
Please contact the conference programme producer Rosemary Smith (rosemary.smith@worlddab.org) if you have any queries regarding the content.
Deadline
PowerPoint presentations should be sent to us by Friday 10 June 2022 at the latest. This is to allow time for them to be reviewed and added to the Conference show reel. Please let us know if your presentation contins audio-visual elements so that we may test playout of these in advance.
Presentations for Delegates
We would like to include a PDF copy of your presentation on the WorldDAB website after the event and on the Conference App. Please advise us prior to the Conference if you would prefer your presentation not to be uploaded to the website, in which case please also supply us with an abridged version that we can upload.
On the day
Getting ready for your presentation
A dedicated team will be on hand throughout the conference to assist with all autio visual requirements. The conference is split up into four 1-hour sessions. Please make contact with a member of the Project Office team 30 minutes in advance of the session in which you will speak, and they will direct you to the Green Room so that we may fit your microphone and get your ready to go on stage.
The conference room has a podium, lectern with microphone, and audio-visual equipment (including a laptop on the lectern, projector and screen, speakers TV monitor, handheld microphones and headset / lepel microphones). Drinking water will be available.
Timing
As this event will be hybrid, with a sizable online audience, it is very important that you keep to the time allocated for your presentation. This will have been advised to you by your speaker liaison from the Project Office. If in doubt, please ask.
Questions and Answers
A Q&A session will be conducted at the end of all sessions once all speakers have spoken. In addition to this, delegates have the option of using the Conference app to submit questions during a session. Your session moderator will put those questions to you.
June 21st
19:00 - 21:00
Welcome networking drinks
June 22nd
09:00 - 09:30
Registration and coffee
09:30 - 15:30
WorldDAB Automotive 2022
15:30 - 16:30
Networking drinks
June 22nd, 09:00-15:30 BST / 10:00-16:30 CEST
09:00 - 09:30
Registration and coffee
09:30 - 10:30
Session 1 - DAB and the research


Radio continues to dominate in-vehicle audio listening however, it also faces increasing competition in the car. This session looks at the impact of the 2021 Car Buyers Survey along with other relevant research covering radio, and specifically digital radio, in the car today.

Lessons learned from the 2021 Car Buyers Survey
The

2021 Car Buyers Survey was a groundbreaking piece of work carried out by the radio industry, and has set the scene for WorldDAB Automotive 2022.


Speaker: Patrick Hannon, President, WorldDAB

Automotive industry trends
A look at the latest research on the car industry, the latest trends and the opportunities and threats for digital radio.
Speaker tbc


The car market worldwide - an OEM perspective
The Chairman of the WorldDAB Automotive Group gives his thoughts on the issues facing car manufacturers with specific focus on the in-car infotainment system.
Speaker: Martin Koch, Head of Platform Steering Infotainment, CARIAD, Volkswagen Group


The top three car markets in Europe
Three car markets - Germany, France and Italy - on their current DAB+ status and their work with the auto industry.
Speakers tbc


Q&A

10:30 - 11:00
COFFEE
11:00 - 12:00
Session 2 - DAB+ in the screen


With more cars now with screens, metadata can power the future radio experience in the car, enabling broadcasters to develop compelling visual content. While the driver wants to see more information, driver safety must remain a priority. This session looks at visuals on the screen, reducing driver distraction and how the radio UX is designed into connected platforms that are becoming the focus of the in-car user experience.

DAB and screen systems in the car
With multiple operating systems in the car, broadcasters are working to proactively provide technical and design support to help ensure the most robust, open and engaging in-car radio experience for radio listeners.
Speakers: Lindsey Mack, Senior Manager DAB & External Affairs BBC Sounds, BBC; Gregor Pötzsch, Product Owner Radio, CARIAD, Volkswagen Group, Jason Malaure, CTO, All In Media

Driver distraction - keeping DAB safe


Driver distraction is estimated to be a factor in around a third of all road collisions in Europe each year. WorldDAB has developed Driver Distraction Guidelines for those designing visuals for the car.


Speakers: Rüdiger Hentze, Project manager for tuner development, Harman and Nick Piggott, Project Director, RadioDNS

Designing the visual DAB experience


Bringing your DAB radio station to the digital dash screen in the car can be done in multiply ways, but how to do it for the least time and finincial outlay is also important. This session looks at how DAB stations provide metadata and what metadata should be provided.
Speaker: Radioplayer

12:00 - 13:00
LUNCH
13:00 - 14:00
Session 3 - Broadcaster and auto industry collaboration


An ability to search for radio stations using voice controls is the most popular added-value in-car radio feature for car buyers so radio broadcasters need to work directly with car makers to ensure radio is prominent in the in-car app ecosystem.

Working with the car industry - broadcaster lessons learned
A look at some of the lessons learned by the US and EU radio industries from working with vehicle manufacturers to optimise radio on the in-car dash.
Speakers: April Carty-Sipp, Executive Vice President of Industry Affairs, National Association of Broadcasters (NAB) and Ben Poor, Project Manager, Digital Radio, European Broadcasting Union (EBU)


Voice controls & phonemes - a joint perspective
How vehicle manufacturers design a voice controlled infotainment system using phoneme based speech recognition, and how digital broadcasters can ensure their station is searchable in the digital dash.
Speakers: Jamie Chaux, Head of Digital, Commercial Radio Australia and Philipp Rabel, Head of Development Entertainment, CARIAD, Volkswagen Group


Newscast prototype
An example of a concept prototype newscast for Android Automotive, allowing a complete hybrid radio experience with in-car news briefings, podcasts and broadcast support within the car. Combining IP connection with terrestrial broadcast via DAB+.
Speaker: tbc


Q&A

14:00 - 14:30
COFFEE
14:30 - 15:30
Session 4 - DAB content in the car


Content is king - especially in the car able to offer both audio and visual content. But the driver now expects much more in terms of content.

Personalised radio in the car
How can the connected radio add personalisation? And how can localised radio bring a personal radio experience?
Speakers: Gereon Joachim, Vice President Automotive Sales & Strategy, EMEA, Xperi and Cas Adriani, CTO, Pluxbox


DAB stations in the car
How do broadcasters design DAB radio stations for the driver, and what more can broadcasters do to ensure their content provides the best driver experience possible.
Speaker: Frank Strässle, Managing Director, bmt



The aftermarket and DAB


DAB+ radio is standard in 95% of new cars sold in Europe, however with the average lifespan of a car almost 12 years, converting cars already on the road to DAB is a priority, especially for markets switching off FM. Experts from Norway and Switzerland tell us about the latest aftermarket products that are now availablet, and about their work on converting all cars to digital.
Speakers: tbc



How design radio for the car of the future


Driving into the future will be hands free and more lean back than ever. With the car quickly transitioning from being more than just a means of moving from A to B, to become an extension of consumer's technology-aided life, what is the vision for radio in the car of the future? Our speaker panel designs their perfect radio experience in the autotonomous car.


Q&A