WorldDAB Summit 2022
Organised by

Date: 17th November 2022
Location: London, United Kingdom
Types: Conference


Principal Sponsor

Partner Sponsors
Networking Drinks Sponsor


Delegate Bag Sponsor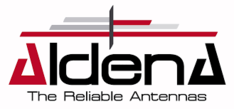 A B C D E F G H I J K L M N O P Q R S T U V W X Y Z
Our host - Spencer Kelly, Technology Presenter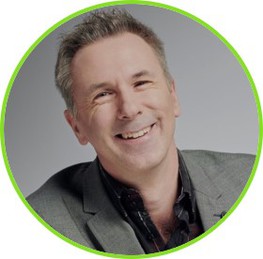 As part of a lifelong love affair with science and technology, Spencer graduated with a double first in Computer Science from Cambridge University. He has also recently been awarded an Honorary Doctorate of Technology by the University of Coventry. He has interviewed many big names in the world of entertainment and technology, including film director James Cameron, Will.i.am and Sir Paul McCartney, Bill Gates, Steve Ballmer, Edward Snowden and Julian Assange. He's also been invited to meet the Queen at Buckingham Palace.
A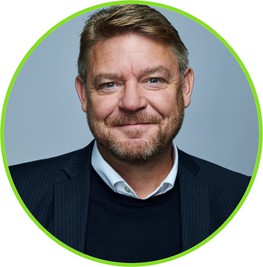 Kenneth Andesen, VP, Head of Radio, Viaplay Group (P4 Group)
Kenneth Andresen is a veteran media executive with more than thirty years' experience in the industry. He started his career in local radio in the mid-eighties before joining the efforts to establish the first national commercial radio station in Norway, P4, in 1993. His background is as a journalist and editor working with news and current affairs in both public and commercial broadcasting. He has held various management positions in Viaplay Group for more than twenty years, the last seven as head of the groups radio operations in Norway. Viaplay is a Nordic media company with streaming services, television, and radio assets. The group is the largest commercial radio operator in Norway with 8 national stations. Kenneth serves on several industry boards including the National Association of Press and Media.
B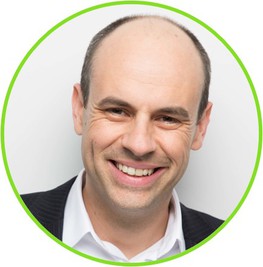 Nicola Bomio, Head of Radio, CH Media Entertainment
Nicola Bomio, 40, is Head of Radio at CH Media. He started his media career 20 years ago and has worked at Radio 24 as a morning show producer, presenter/DJ, editor-in-chief, music director and program developer. For three years he was then responsible for the program strategy of the public Swiss radio and television SRF as project manager and helped develop its current digital strategy. In August 2016, Bomio returned to Radio 24 as program director. Today, as Head of Radio, he is responsible for the programming of a total of 9 CH Media radio stations, including 4 of the 5 largest regional stations in Switzerland.
C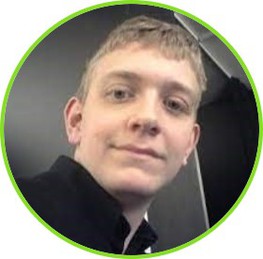 Edward Carlton, Senior Conformance Test Engineer, DTG
Edward is Senior Engineer in the DTG Testing Team with over 10 years of testing experience in a range of different fields across digital TV, ordnance, and radar equipment. Edward runs and maintains the DTG Zoo one of the largest collections of terrestrial receivers in the world and manages numerous projects from the DTG's GTEM Cell relating to DAB/DAB+ Radio, Antennas, Filters, dSCRs and various car peripherals."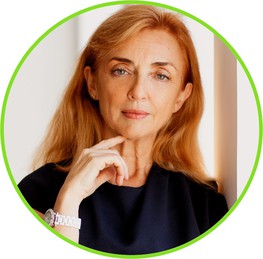 Anne-Marie de Couvreur, CEO and Founder, Airzen Radio, France
AirZen Radio is France's first "100% positive" DAB+ radio station dedicated to wellness - the only new national French radio station licensed by the CSA in 20 years. An entrepreneur at heart, after 15 years leading communications at several national companies, Anne-Marie's journey took a different turn in 2004 with the creation of the Mediameeting Group - the first French voice business company, now one of the biggest success stories in the French media industry. Aligning her passion for radio with her personal values, she launched AirZen Radio in October 2021, France's first 100% positive national radio station broadcast on DAB+.
D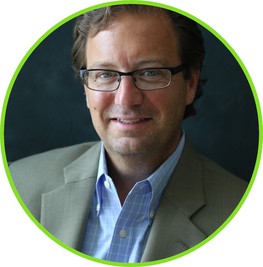 Joseph F. D'Angelo, Senior Vice President, Broadcast Radio, Xperi Inc
Joseph is responsible for the global broadcast radio business and product development at Xperi. As one of the founders of iBiquity Digital he has led commercial licensing, product development and technology innovation efforts during his tenure and currently leads Xperi's global radio services with a focus on HD Radio, DAB, hybrid and streaming radio services. He manages resources around the world committed to ensuring broadcast radio has a rich and vibrant offering in today's digital broadcast and connected world.
F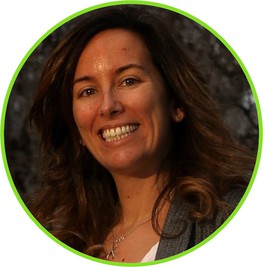 Diana Franganillo, Director In-Vehicle UX Research, Strategy Analytics
As Director of In-Vehicle UX Research within the Strategy Analytics UX Innovation Practice, Diana Franganillo is responsible for leading the In-Vehicle UX research service delivering insights on emerging use cases, consumer priorities, and experience optimization for in-vehicle connectivity and autonomous and electric vehicles. Diana has over 15 years of experience in UX and human factors and has successfully led projects globally in the automotive and aviation industries. Prior to joining Strategy Analytics in May 2021, Diana worked at Renault Group, Jaguar Land Rover, NATS and Airbus Military. Diana holds a MSc in Human Factors from Cranfield University in the UK, a PgCert in Automotive Technology from Warwick University also in the UK, and a MEng in Aeronautical Engineering from the Technical University of Madrid, Spain.
H
Patrick Hannon, VP Corporate Development, Frontier Smart Technologies & President, WorldDAB
Patrick is VP Corporate Development at Frontier Smart Technologies. Frontier is a leading supplier of chips, modules and software for digital radio. Patrick's remit encompasses strategy, communications and encouraging the successful roll-out of digital radio around the world. Patrick has been President of WorldDAB since November 2013. During this period, DAB digital radio has made significant progress across Europe – with growing signs of interest in the rest of the world. In his role as President, Patrick plays an active role in shaping WorldDAB's strategy and ensuring that the organisation is fully focused on its core objectives. He has spoken at events in over 20 countries and has worked with DAB advocates to ensure the successful launch and development of new DAB markets.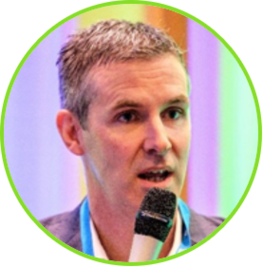 Laurence Harrison, Director of Automotive Partnerships, Radioplayer Worldwide
Laurence leads Radioplayer's work with the automotive industry across Europe and internationally, building partnerships with the leading car manufacturers and multimedia technology suppliers around metadata, HMI design and smart radio development in connected and autonomous cars. He is a current member of the WorldDAB Steering Board and Chaired the WorldDAB User Experience Group for 5 years. With WorldDAB, he led the research and development of the WorldDAB in-car UX guidelines and the subsequent engagement with major car manufacturers. He previously worked for Digital Radio UK where he led the partnerships with car manufacturers that saw digital radio included as standard in all new cars.
H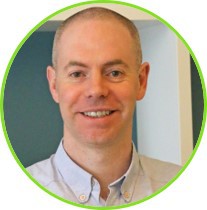 David Holroyd, Director of Technology, Global
David has worked for Global for over 20 years and is now Director of Technology responsible for Broadcast and IT Infrastructure and Operations, Transmission, Service Management, Group Applications as well as Physical and Cyber Security. He is also a Director of DAB multiplex operating companies in London, Birmingham and Manchester.
K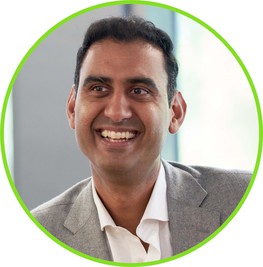 Shuja Khan, CEO, Arqiva

Shuja Khan was announced CEO of Arqiva in May 2022. Prior to his appointment he was Arqiva's Chief Commercial Officer since January 2020, responsible for revenue generating activities across all business areas including strategy, customer experience and regulatory affairs. He has more than 20 years of leadership experience in the technology, media and communications sector. Prior to joining Arqiva he was Chief Commercial Officer for Cable & Wireless across 24 territories in the Caribbean and Latin America. He has also held a number of leadership positions at both Virgin Media and Liberty Global Europe.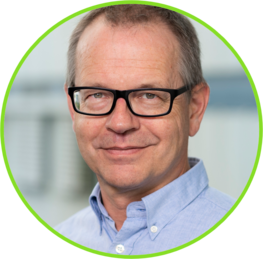 Olaf Korte, head of the Broadcast Applications Group, Fraunhofer IIS
Olaf Korte, head of the Broadcast Applications Group at Fraunhofer IIS. His main focus is on standardization and implementation of the digital radio standards DAB and DRM. For 25 years, Olaf and his team are working on applications, encoders and decoders for all parts of the digital radio broadcast chain. This includes multiplexer head-end solutions, chipset components and receiver implementations. In addition, the Broadcast Applications Group offers consulting and project planning to our customers.
L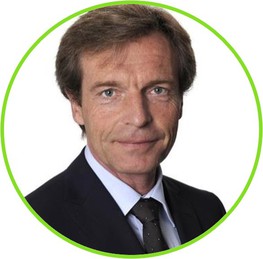 Helwin Lesch, Bayerischer Rundfunk, Germany
Previous roles Helwin Lesch has held at Bayerischer Rundfunk include Head of Planning (2012-2015) and Head of Programme Distribution (2002-2012). Prior to that he was Managing Director of Bayern Digital Radio (1998-2002), and Managing Director of Bayerische Medien Technik (bmt) Ltd (1994-2002). He is currently also a member of the board of the European Digital Radio Association (EDRA), the WorldDAB Steering Board and special advisory councils for Bayerische Medien Technik (bmt) Ltd and for Bayern Digital Radio (BDR) Ltd. Helwin Lesch has more than 20 years of expertise in DAB(+). Already in 1994, he was responsible for planning and operating the first pilot project and the first multiplexes for digital radio. Since 2002, when he started as Head of Department at the Bayerische Rundfunk, he has been continuously pushing DAB(+). Meanwhile, Bavaria is Germany's leader in digital radio: Bayerischer Rundfunk has achieved coverage of more than 97% of the population in Bavaria. In his commitment to digital radio, Helwin Lesch works closely together with both the entire public broadcasting system in Germany, ARD and Deutschlandradio, and his partners in the private broadcasting sector and the regulation Bayerische Landeszentrale für Neue Medien (BLM).
M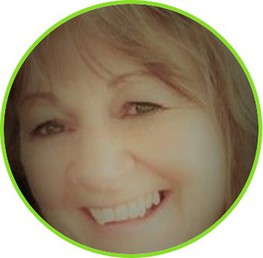 Lindsey Mack, Senior Manager DAB & External Affairs BBC Sounds, BBC
Lindsey has worked on driving the take up of digital radio for nearly 20 years helping to establish digital radio at the BBC with the launch of digital only stations and also unique digital only pop-up stations. It is widely recognised that DAB has been very successful in introducing new digital only services and whilst digital listening continues to grow it is apparent that the industry must work together to secure radio's future in a hybrid world. Lindsey continues to drive the BBC's cross platform strategy, managing the DAB national multiplex and raising awareness and take up of digital radio with initiatives involving as many key stakeholders as possible. Lindsey's role includes working closely with commercial radio and representing BBC Radio at a range of internal and external meetings and events.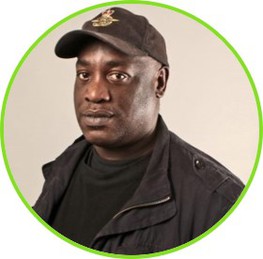 Donald McTernan, Director, Ujima Radio
Donald has over 40 years' experience working in and with the Community. A former Senior Manager at the Community Media Association he has worked with radio stations and media centres across the UK and the EU. He is an experienced Director with a demonstrated history of working in the broadcast media industry. Skilled in Project, Organisational Development, Community Development and Capacity Building, developing and managing employment, training youth and community schemes and projects, Radio, Television, Acting, and Emcee. He graduated from University of Essex and Life.
O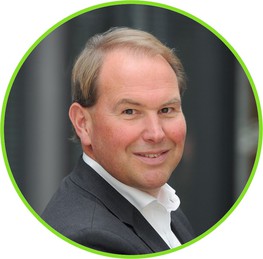 Veit Olischläger, Head of Technology, Media Management and Public Relations, BLM
Veit Olischläger has been Head of Technology, Media Management and Public Relations at the Bavarian regulatory authority for new media (BLM) since the beginning of 2020. His area of responsibility includes the technical development of radio and tv services in Bavaria as well as research, financial topics and support for local stations. Communicating broadcasting innovations to the press, experts and consumers was a focus of his previous business activities. In addition, he advised nationally and internationally on issues relating to the introduction and communication of new broadcasting technologies. From April 2015 to September 2017, Veit Olischläger headed the DVB-T2 HD Germany project office on behalf of ARD, Mediengruppe RTL Deutschland, ProSiebenSat.1 Media SE, Vaunet and ZDF. The key task was the coordination and communicative support of the switch from DVB-T to DVB-T2 in Germany.
P

Matt Payton, CEO, Radiocentre
As Radiocentre's CEO, Matt has responsibility for leading commercial radio's engagement with Government, regulators and political stakeholders, as well as overseeing the sector's joint marketing and research activities with advertisers and agencies. Matt joined Radiocentre in 2009 and held leadership roles in Policy and External Affairs before being named Chief Operating Officer in 2021. Matt has overseen many areas of policy, strategy and public affairs for the organisation, securing more operational freedom for commercial radio, showcasing its public service role and overseeing the industry response to Covid-19. He has also been at the forefront of developing industry policy on the BBC and led negotiations on music licensing. In 2019 he was appointed to the non-exec role of Secretary General of the Association of European Radio and is a board member of the Broadcast Committee of Advertising Practice. Prior to joining Radiocentre, Matt worked for several membership organisations and trade bodies, as well as in government and parliament.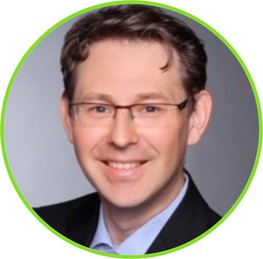 Gregor Pötzsch, Product Owner, Radio, CARIAD, Volkswagen Group
Gregor Pötzsch is a digital radio native as Product Owner @Cariad entertainment, smart functions and gaming dev team. He is driving the Digital Radio Entertainment Future @Cariad for Volkswagen Group. Together with WorldDAB, RadioDNS and Radioplayer he connects the Broadcast Community with the Automotive World.
R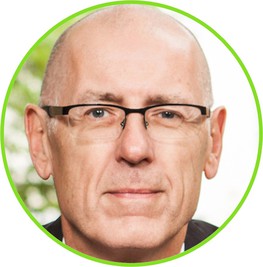 Phil Riley, CEO and Co-Founder, Boom Radio
Boom Radio has been one of the most high-profile, successful media launches of recent times. His early career was spent at BRMB Radio in Birmingham, then moving to Leeds as Managing Director of Radio Aire. He joined the Chrysalis Group in 1994, and as Managing Director, launched 100.7 Heart FM in the West Midlands and Heart 106.2 FM in London. He played a major role in establishing Chrysalis Radio as one of the leading new entrants in the UK radio industry and was promoted to the role of Chief Executive in June 1999, joining the plc Board. In July 2009 he spearheaded the acquisition of 8 AM/FM Midlands licences from Global Radio, backed by the UK's leading Mid-Market Private Equity Company, LDC. He ran the businesses from their Birmingham base before the sale of the business to Bauer Media in 2016. Phil is a fellow of the Radio Academy, Chair of judges for the Industry ARIA awards, and was named one of the 40 most influential figures in commercial radio's first 40 years. In 2014 he was awarded the Arqiva "Special Award" for his "outstanding and continuing leadership within the radio industry". Phil has an MBA (specialising in Marketing) from Columbia Business School.
S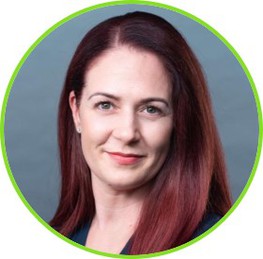 Julia Schutz, Managing Director and Programme Director, Antenne NRW
A milestone for DAB+ in Germany was the activation of the regional, state-wide, private radio multiplex on 29 October 2021 in the federal state of North Rhine-Westphalia. ANTENNE NRW is a new digital broadcaster building market share and presenting original new content on DAB+. Its Managing Director Julia Schutz has hosted various radio shows very successfully for many years, before becoming a media economist. She is now not only a successful manager but is also a speaker, host and jury member at specialist events, such as media and journalism awards. She is a promoter of international competitive sports and has organised several world boxing championships.
T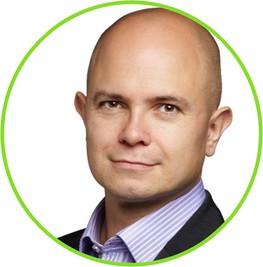 Ole Jørgen Torvmark, Head of Product, Non-Automotive, Radioplayer
Until 2018, Torvmark was CEO of Digital Radio Norway, the company which led Norway to become the first country in the world to conduct a Digital Switch-Over (DSO). Today Torvmark is Head of Product, Non-Automotive at Radioplayer Worldwide and Region Manager for Radioplayer in Scandinavia. He has been a member of the WorldDAB Steering Board since 2017.
V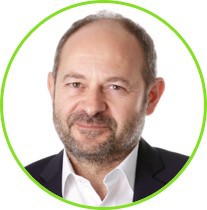 Jean-Eric Valli, Les Indés Radios, Groupe 1981 et Radioplayer France
Jean-Eric Valli is the CEO of Indés Radios and of the first independent French radio group: Group 1981. He started radio in the eighties. Firstly as a radio presenter, he then became director of local radio station Vibration in 1987. In 1988 he founded what has become Group 1981, the first independent radio operator with 10 radio stations: OÜI FM, Latina, Ado, Radio Life, Collector radio, BlackBox, Forum, Vibration, Voltage and Wit FM. In 1992 he created the Economic Interest Grouping (EIG) the Indés Radios which groups together 130 independent radios and the largest radio audience in France with 7 million listeners. Jean-Eric has also been CEO of Radioplayer France since July 2020. Radioplayer France was launched by 6 radio groups, Altice Media, Lagardère News, M6 Group radio stations, Les Indés Radios, NRJ Group and Radio France. The platform is open to all FM or DAB+ French radio stations wishing to subscribe. It now hosts 230 radio stations, 700 web radios and more than 200,000 podcasts. The objective of Radioplayer France is to offer a simple and free digital interface allowing you to listen to all the radio programmes and audio content available on various digital devices.
Z
Carsten Zorger, Director, Digitalradio Büro Deutschland
Carsten Zorger is the Director of the German DAB+ digital radio marketing body - Digitalradio Büro Deutschland which oversees the marketing and promotion of DAB+ digital radio in Germany. Prior to this, he was head of marketing and communications at the German national radio broadcaster, Deutschlandradio. Previously, he was head of public relations at the Berlin-Brandenburg branch of ADAC, the German automobile association. He was responsible for corporate communications at ISP Strato AG, one of the world's largest web-hosting companies. He has extensive experience in the radio industry, having been chief editor and director of audio and internet at SWR3 Börsenman and managing editor at BLR in Bavaria.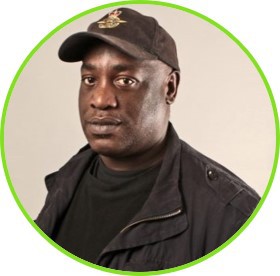 Donald McTernan, Director, Ujima Radio
Donald has over 40 years' experience working in and with the Community. A former Senior Manager at the Community Media Association he has worked with radio stations and media centres across the UK and the EU. He is an experienced Director with a demonstrated history of working in the broadcast media industry. Skilled in Project, Organisational Development, Community Development and Capacity Building, developing and managing employment, training youth and community schemes and projects, Radio, Television, Acting, and Emcee. He graduated from University of Essex and Life.
November 16th
12:00 - 13:00
Networking lunch
13:00 - 14:30
WorldDAB General Assembly 2022 (members only) - Hall Two, Kings Place
14:30 - 15:00
Afternoon coffee break
15:00 - 16:30
Optional tour - Guided tour of British Library
19:00 - 22:00
Gala Dinner - London Canal Museum, King's Cross
November 17th
09:00 - 16:00
WorldDAB Summit
November 17th, 08:30-15:30 GMT / 09:30-16:30 CET
08:30 - 09:00
Networking breakfast
09:00 - 10:00
Session 1


Securing the future of radio
Speaker: Patrick Hannon, President, WorldDAB and VP Corporate Development, Frontier Smart Technologies

Safeguarding broadcast radio
Arqiva's 'Broadcast 2040+' campaign encourages decision-makers to safeguard broadcast TV and radio through to 2040 and beyond.
Speaker: Shuja Khan, CEO, Arqiva

Bringing the fight
New DAB+ stations are entering the fight for listeners in Germany. An exceptional example of punching above its weight is ANTENNE NRW. The broadcaster made it from start-up to contender in less than one year.
Speaker: Julia Schutz, Managing Director and Programme Director, ANTENNE NRW

Powering the sonic boom
Radio listening in the UK has surged to an all-time high. We hear from the UK's commercial radio body - Radiocentre - on the secrets of their success, how UK audience habits are shifting, and what opportunities these changes offer broadcasters while mitigating the risks of online gatekeepers.
Speaker: Matt Payton, CEO, Radiocentre

10:00 - 10:30
Coffee
10:30 - 12:00
Session 2


Norway 5 years on and Switzerland 2024
It's five years on since Norway switched off national FM, and Switzerland is set to follow in 2024. We hear from two commercial broadcasters, both leaders in their markets, on what switching to DAB+ has meant for both broadcasters and listeners.
Speakers: Ole Jørgen Torvmark, Head of Product, Non-Automotive, Radioplayer, CEO of Digital Radio Norway during DSO, in conversation with Kenneth Andresen, VP, Head of Radio, Viaplay Group (P4 Group) and Nicola Bomio, Head of Radio, CH Media Entertainment

French independent radio on DAB+
Les Indés Radios is an interest group bringing together 129 local radio broadcasters with a combined annual turnover of €166.4m. Their President tells us why they cannot ignore the advances, and protection, offered by terrestrial broadcast radio via DAB+.
Speaker: Jean-Eric Valli, President, Les Indés Radios, Groupe 1981 et Radioplayer France

Boom success!
Boom Radio's audience has doubled in the last year. We hear about its amazing success story, and how it has successfully merged online listening with DAB transmission to reach its target audience of 60-75 year olds.
Speaker: Phil Riley, Founder and CEO, Boom Radio

France's first 100% positive DAB+ radio station
AirZen Radio is France's first "100% positive" DAB+ radio station dedicated to wellness - and the only new national French radio station licensed by the CSA in 20 years.
Speaker: Anne-Marie de Couvreur, CEO and Founder, AirZen Radio, France


DAB+ receiver energy consumption
Findings from a recent in-depth research study by DTG Group looking into the energy consumption of DAB+ receivers, and how they compare alongside FM, smart speakers, and smart TVs.
Speaker: Edward Carlton, Senior Conformance Test Engineer, Digital TV Group

12:00 - 13:00
Lunch
13:00 - 14:15
Session 3


Trends in voice control and in-car audio
The latest trends related to radio and audio in the car, and what to expect in the future, delving into how fast the UX is changing and the impact of voice control and connectivity.
Speaker: Diana Franganillo, Director In-Vehicle UX Research, Strategy Analytics

Radio broadcasters and in-car metadata
As a major player in the UK radio market, Global is focusing on ensuring their radio stations look their best on the digital dash. We hear why metadata is so important and shares what they're doing at Global to get it right.
Speakers: Lindsey Mack, Senior Manager DAB & External Affairs BBC Sounds, BBC in conversation with David Holroyd, Director of Technology, Global

The car manufacturer and DAB
How does one car brand view DAB in the dashboard, how does radio fit alongside other platforms specifically Android Automotive, and what does the car industry expect from the broadcasters to improve the experience for the driver?
Speaker: Gregor Pötzsch, Product Owner, Radio, CARIAD, Volkswagen Group

Metadata content creators and the DAB experience
An in-depth look at the metadata imperative for the best DAB/hybrid experience in the car and what the industry believes is most important for the future radio experience.
Speaker: Laurence Harrison, Director of Automotive Partnerships, Radioplayer Worldwide

What is personalised DAB Radio?
With one of the key trends in both automotive and in radio being personalisation, we consider what is personalised radio, how radio is being personalised in the car and why DAB needs to lead this converstation with car manufacturers.
Speaker: Joseph F. D'Angelo, Senior Vice President, Broadcast Radio, Xperi Inc

14:15 - 14:30
Coffee
14:30 - 15:30
Session 4


The migration to DAB+
Private and public broadcasters struggle with simulcast costs for distribution in FM and DAB+ and together need to manage the transition to DAB+, without causing friction to existing markets. We hear from Bavaria on how to manage this migration, and the benefits of cooperation between public and private broadcasters.
Speaker: Helwin Lesch, Head of Distribution and Controlling, Bayerischer Rundfunk

German industry initiative on emergency warning on DAB+
The recent flooding disaster in 2021 brought fresh momentum to Germany's discussions on how to warn the public in an emergency. The Ministry of the Interior, with the support of the BKK (Federal Office of Civil Protection and Disaster Assistance), has requested the establishment of a national alarm infrastructure via DAB+.
Speakers: Carsten Zorger, Director, Digitalradio Büro Deutschland in conversation with Veit Olischläger, Head of Technology, Media Management and Public Relations, BLM and Olaf Korte, head of the Broadcast Applications Group, Fraunhofer IIS

Making DAB+ accessible for all broadcasters
A not-for-profit model from the UK allowing community and student radio stations to be available on DAB+.
Speaker: Donald McTernan, Director, Ujima Radio