WorldDAB General Assembly 2020 (digital)
Organised by

Date: 3rd November 2020
Location: Online
Types: Conference

The only event dedicated to DAB digital radio

This year we take the WorldDAB General Assembly 2020 online, bringing together WorldDAB members and experts from across the digital radio industry for a one-day live-streamed event.  

Throughout this year of disruption and change we have seen many advances in the rollout of DAB digital radio, and this year's event will feature the latest news and developments on DAB  from around the world.  

Our virtual platform will deliver the same quality speakers and presentations that you expect from a WorldDAB event, featuring a mixture of presentations, 1-1 interviews and panel discussions, as well as some entertainment along the way. Topics will cover the impact of covid on broadcast radio and DAB+,  country updates, automotive and technology developments. 
In case you missed our General Assembly 2020 you can catch up right now as all the presentations from all the sessions are available to watch on our YouTube channel.

Principal Sponsor 

Event Partners
Media Partners
Presentations
Session 1 - Building audiences with digital radio
Introduction - video
Patrick Hannon, Presidents overview - video or PDF
James Cridland, The future of radio- video
Joe Pawlas, More choice on DAB+ - video
Iso Rechsteiner; Bernard Maissen; Jessica Allemann, From FM to DAB+ - video
Ole Jorgen Torvmark; Cathinka Rondan; Kenneth Andresen, Norway's DSO - video
Ian O'Neill; Yvette Dore, UK radio and audio review - video
Nicolas Curien; Francois Xavier Bergot, France national DAB+ - video
Session 2 - Reaching the listener on DAB+
Jacqueline Bierhorst, Marketing DAB+ - video
Iso Rechsteiner; Tobias Händler; DABSY, Communicating for DSO - video
Ford Ennals, Marketing for retail and e-tail - video
Carsten Zorger, Messaging for more - video
Max Templeman, Device sales - video or PDF
Session 3 - What's happening elsewhere on DAB+
Joan Warner; Grant Blackley, Australia - video
Lynn Mansfield; Dimakatso Qocha - video
René Zavoral, Czech Republic - video
Bassil Zoubi, MENA region - video or PDF
Javier Sanchez Perez, Spain - video or PDF
Giorgio Guana, Italy - video or PDF
Session 4 - DAB+ energy and distribution
Chloe Fletcher, Energy saving - video or PDF
Darko Ratkaj, 5G - video or PDF
Ash Elford; David Duffy, DAB+ for community radio - video
Les Sabel, Regional expansion - video or PDF
Verena Schmitz, Nationwide - video or PDF
Session 5 - Driving digital radio forward
Patrick Hannon, EECC - video or PDF
Roger Lanctot, Future auto trends - video or PDF
Joseph d'Angelo; Guru Nagarajan, Android automotive - video
Xperi - video
Laurence Harrison, Metadata - video or PDF
Rosie Smith, What the experts say - video
Nick Piggott, Measuring listening on DAB - video or PDF
Håvard Wien, Service following - video or PDF
WorldDAB Automotive Working Group – Aftermarket Devices - video
Rosie Smith, What the experts say – Part 2 Part II - video
WATCH THE PRESENTATIONS
All the presentations from this event are available to view on YouTube.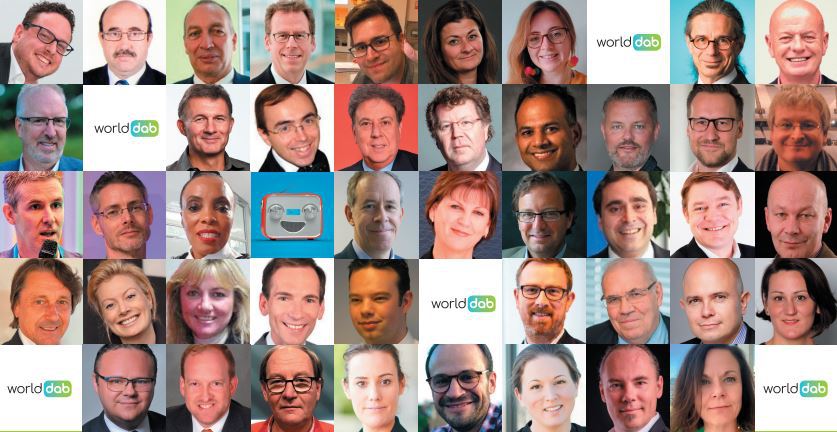 Click here or on the image below to view our brochure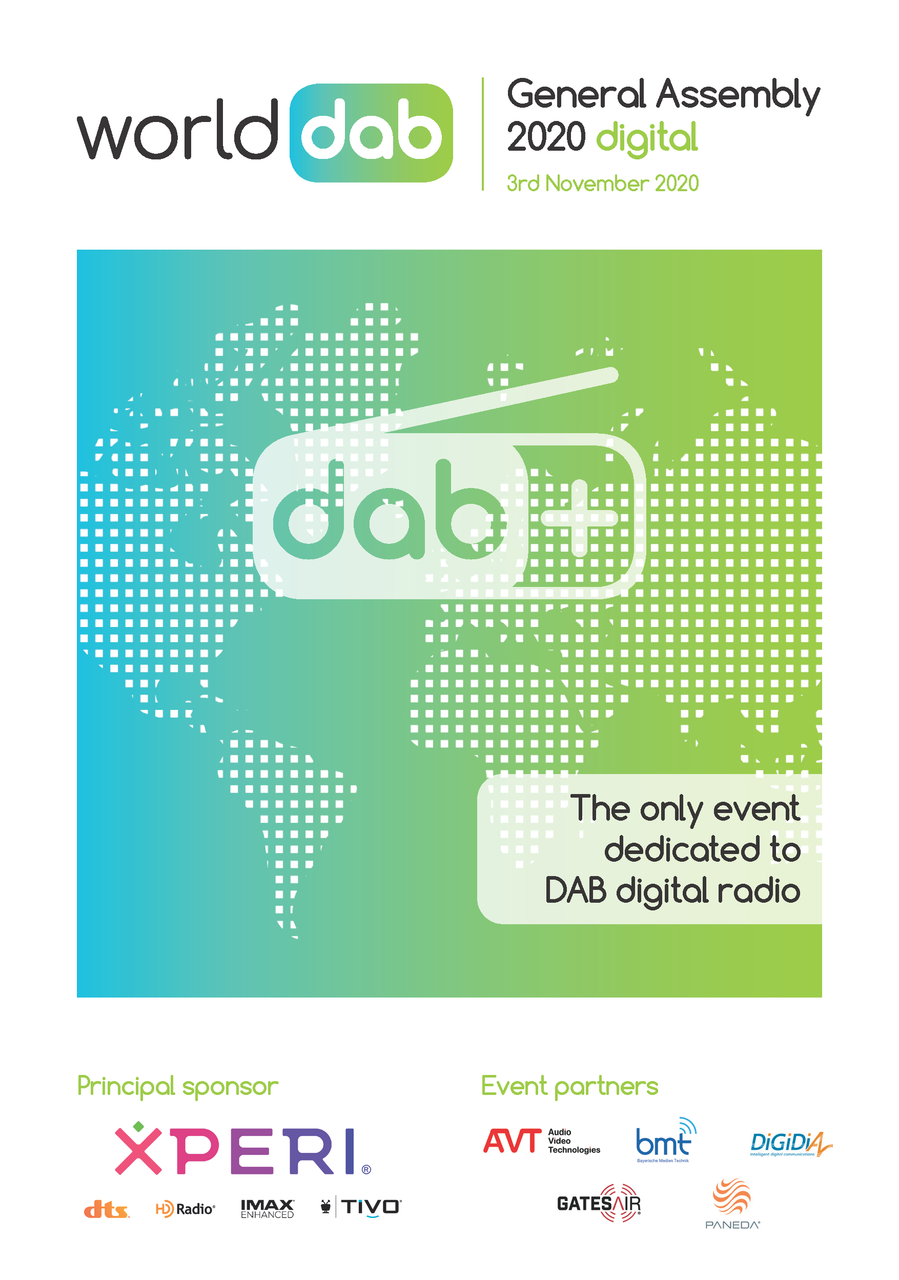 A B C D E F G H I J K L M N O P Q R S T U V W X Y Z
A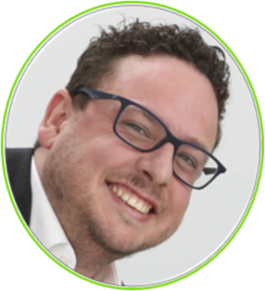 Cas Adriani, CTO, Pluxbox
Cas Adriani is as CTO responsible for all the technical processes, stability and innovations concerning the Pluxbox products. Pluxbox is in the technical lead of a lot of radio innovations, such as the radio production tool RadioManager and metadata.radio. Cas is also the Pluxbox representative of WorldDAB, RadioDNS and in technical lead of WP3 of the MARCONI project which is funded by the European Commission.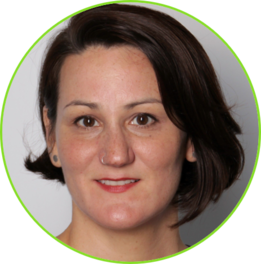 Jessica Allemann, Head of Research, DigiMig, Switzerland
Jessica Allemann is a media research specialist at SRG SSR, Switzerland's public service television and radio broadcaster. As head of research for the "Digital Migration" working group, she is in charge of the "DigiMig" DAB+ tracking study. She gained many years of professional experience as a radio researcher at the Mediapulse research institute and as head of the national research project "continuous television programme analysis" commissioned by OFCOM.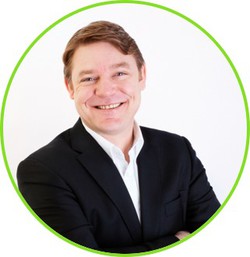 Kenneth Andresen, CEO, P4 Norway
Kenneth Andresen has worked in the media industry for more than thirty years, starting his career as a journalist in local radio. In 1993 he joined the efforts to establish P4, the first national commercial radio station in Norway. He has held various management positions in P4 for over 15 years, many of them in the role of news editor. He also has experience from the public broadcaster NRK and from the daily Dagbladet as an assignment editor and reporter. Before taking on the responsibility for all the group's radio business, Kenneth oversaw the development and the running of the group's new digital channels, such as P5 Hits and P6 Rock. P4 is the largest commercial radio group in Norway with 8 national stations and over 1.2 million daily listeners.
B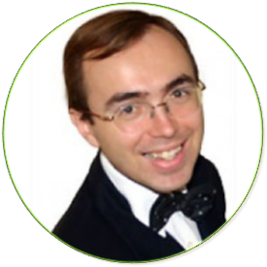 François-Xavier Bergot, Deputy Head of Radio Directorate, Conseil supérieur de l'audiovisuel (CSA)
François-Xavier Bergot is deputy head of radio directorate at the Conseil supérieur de l'audiovisuel (CSA), the regulator of French audiovisual media. Since 2015 he has been involved in the rollout of DAB+ in France. From 2008 to 2015 he was a member of CSA's Directorate of studies and forward thinking, was in charge of market studies on household audiovisual equipment and participated in competition and economic analysis of French audiovisual media. He has a PhD degree in electronics and communications from Télécom ParisTech.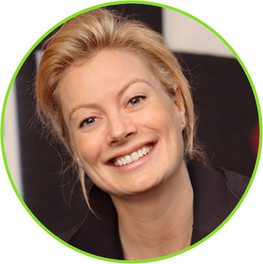 Jacqueline Bierhorst, Project Director, Digital Radio Netherlands
Jacqueline Bierhorst has been a pioneer in commercial radio since 1987, specialised in distribution, marketing and content. She has a strong track record in launching and leading successful commercial television and radio channels in The Netherlands and Belgium. From 2011 till 2015 she was project leader on the rollout of the DAB+ network in The Netherlands for all commercial broadcasters, launched on September 1, 2013. Since 2015 she has been Project Director Digital Radio NL, a collaboration between public and commercial broadcasters and the Ministry of Economic Affairs. Coordinating involvement all stakeholders and joint marketing of Digital Radio/DAB+ in The Netherlands. Jacqueline is vice president of WorldDAB and member of the Steering Board since 2017 also a consultant of the Flemish Government, Department of Culture, Youth and Media on the introduction of DAB+ in Flanders.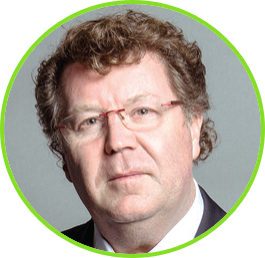 Grant Blackley, Chief Executive Officer & Managing Director, Southern Cross Austereo (SCA)
Grant is a highly experienced and well regarded media industry executive. His media industry career spans the past 30 years during which time he served in senior leadership roles at TEN Network Holdings Limited (TEN Network), finally as CEO from 2005 through to 2010. During 24 years with the TEN Network, Grant served in key roles in media sales, digital media and multi channel program development as well as being responsible for group strategy, acquisitions and executive development programs. Grant was appointed CEO and Managing Director of Southern Cross Austereo in May 2015. SCA is Australia's biggest entertainment company with the ability to reach more than 95% of the Australian population through its radio, television and digital assets.
C
James, Managing Editor, podnews.net
James is a radio futurologist - a writer, consultant and public speaker on radio's future. He is Managing Editor of podnews.net, a daily podcast newsletter, and runs media.info, the media information website. He has been working in radio since 1989, first at UK's Virgin Radio, then the BBC and a variety of media companies across the globe. He is a founder of the hybrid radio technology association RadioDNS.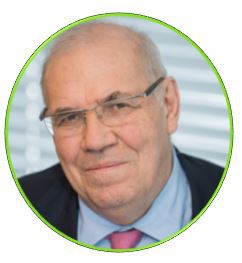 Nicolas Curien, Board Member, Conseil supérieur de l'audiovisuel (CSA)
Nicolas Curien, a member of Corps des Mines, sits at the board of the French Regulatory Body for Radio and Television (since 2015). He also is Emeritus professor at Conservatoire National des Arts et Métiers, where he held the chair "Telecommunications Economics and Policy" from 1992 to 2011. From 2005 to 2011, he was Commissioner in the French Regulatory Body for Telecommunications and Post. An expert in digital economics, he taught at École Polytechnique from 1985 to 2007 and is a founding member of the French National Academy of Engineering.
D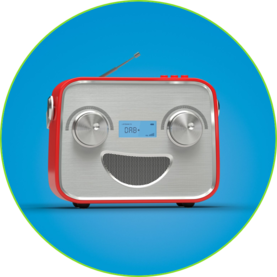 DABSY, DAB+ Media Personality
It was one of the hottest days of the summer in 2019, when DABSY was born in a stuffy and dark meeting room at the advertising agency Scholz & Friends in Zurich.
With her positive aura DABSY immediately lit up the room and has conquered the hearts of many since then.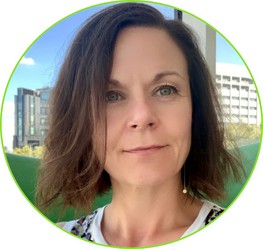 Yvette Dore, Communications Director, Digital Radio UK
Yvette leads communications for Digital Radio UK, the organisation supporting the delivery of UK radio's digital future. Prior to joining DRUK in 2015, Yvette gained experience across a wide range of media-related organisations having previously been Communications Director at the Federation Against Copyright Theft, Head of PR at Celador, and managed PR and communications for broadcasters and content producers including NBC Universal and ITV.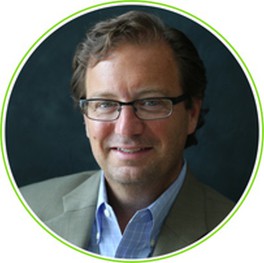 Joseph F. D'Angelo, Senior Vice President, Broadcast Radio, Xperi Inc
Joseph is responsible for global broadcast radio business and product development. As one of the founders of iBiquity Digital, has lead commercial licensing, product development and technology innovation efforts during his tenure and currently leads Xperi's global radio services with a focus on HD Radio, DAB, hybrid and streaming radio services. He manages resources around the world committed to ensuring broadcast radio has a rich and vibrant offering in today's digital broadcast and connected world. Joe currently serves on the Steering Board of RadioDNS.
David Duffy, Founding Partner, Niocom Associates
David Duffy is the founding partner of Niocom Associates, a professional broadcast consultancy, and Niocast Digital, a participant in the UK government's 5-year evaluation of small-scale DAB. David is co-founder of Viamux, a provider of low-cost DAB solutions, and Optimux, the cloud-based software dashboard for small-scale DAB multiplex operators.
E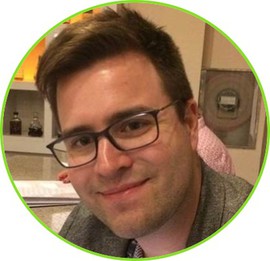 Ash Elford, Digital Development Manager, Angel Radio
Ash has been involved in DAB since 2006, working for GCap Media, Global Radio and Arqiva. Today Ash works for Nation Broadcasting as their DAB Platform Manager and manages their Glasgow DAB multiplex in addition to managing the Portsmouth DAB multiplex on behalf of Angel Radio.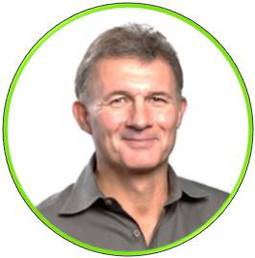 Ford Ennals, Chief Executive Officer, Digital Radio UK
Ford Ennals is Chief Executive Officer of Digital Radio UK ( DRUK ), the body responsible for working with broadcasters , stakeholders , retailers , supply chain and automotive manufacturers to help deliver UK radio's digital future . DRUK represents The BBC , the major commercial radio broadcasters , transmission company Arqiva and techUK and works with UK Government and media regulator Ofcom to support the development of digital radio policy and plans. DRUK is project managing the UK Government and radio industry Digital Radio and Audio Review which is underway and plans to report by March 2021.In the last 10 years UK digital listening has increased from 20% to nearly 60% and the fitment of DAB in new cars has increased from 4% to 94%.
F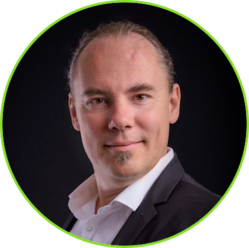 Xavier Filliol, COO, Radioline

A Pioneer of digital music since 1998 (MP3.fr, Musiwave, Audionamix…), he now manages Radioline - a global radio provider - as COO. He co-organizes events and discussions on digital audio since 2011. He also participates in regulatory debates on culture and innovation since 2000, as co-president of the Digital Audio Committee of GESTE and member of the union of digital music providers (ESML).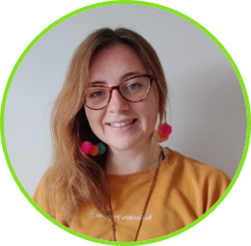 Chloe Fletcher, Sustainability Data Scientist, BBC Research & Development
Chloe Fletcher joined BBC Research & Development in 2019 as a Sustainability Data Scientist, responsible for evaluating the environmental impact of media technology and services. Prior to the BBC, Chloe spent four years as an operations and development lead at an environmental non-profit. She holds an MSc in Environmental Modelling and is an Associate Member of the Institution of Environmental Sciences.
G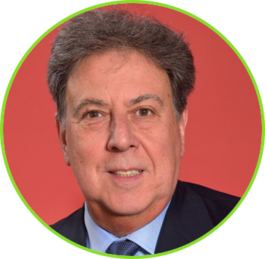 Giorgio Guana, WorldDAB Italy
Giorgio has over 30 years of experience in the Italian consumer audio market, and especially on DAB receivers. He provides expert advice to stakeholders across the radio industry ecosystem. He is one of the founders of digital radio.it, a website dedicated tocommunicating to Italian consumers about all aspects of DAB digital radio.
H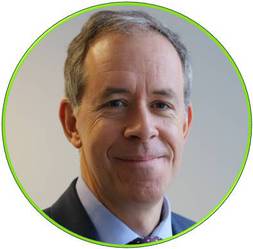 Patrick Hannon, VP Corporate Development, Frontier Smart Technologies & President, WorldDAB
Patrick Hannon is Vice President Corporate Development at Frontier Smart Technologies, the leading provider of technology solutions for consumer DAB radios. He has been President of WorldDAB since 2013. His role is to work with policymakers, regulators and industry players (including public and private broadcasters, network operators, device manufacturers, retailers and automotive manufacturers) to ensure that digital radio is successfully rolled out in as many territories as possible. Before joining Frontier, Patrick was a strategy consultant focused on broadcast and digital media. Previously, he held senior strategy and commercial roles at the BBC and BBC Worldwide.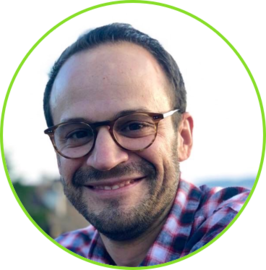 Tobias Händler, CEO, Scholz & Friends
Tobias joined Scholz & Friends, one of the most creative advertising agencies in Central Europe, in 2006 directly after he finished his studies in Berlin. After a longer period working at the Swiss telco provider Sunrise, he decided to return to his friends at Scholz & Friends. Today, Tobias serves as CEO of the agency group's Swiss operations in Zurich. He also lectures at the «Höhere Fachschule für Wirtschaft» in Zug.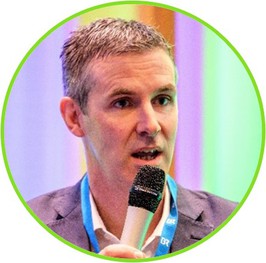 Laurence Harrison, Chair, WorldDAB Automotive Working Group
Laurence leads Radioplayer's work with the automotive industry across Europe and internationally, building partnerships with the leading car manufacturers and multimedia technology suppliers around metadata, HMI design and smart radio development in connected and autonomous cars. He is a current member of the WorldDAB Steering Board and Chairman of the WorldDAB Automotive Working Group. With WorldDAB, he led the research and development of the WorldDAB in-car UX guidelines and the subsequent engagement with major car manufacturers. He previously worked for Digital Radio UK where he led the partnerships with car manufacturers that saw digital radio included as standard in all new cars.

Lucy Horobin
Lucy Horobin is a UK broadcaster with almost 20 years of presenting and hosting experience so far. She started her career at Nottingham Trent University's student radio station Fly FM back in 2001, and since graduating with a degree in Broadcast Journalism, has worked consistently in radio ever since. Her first paid for gig was at 106 Century FM in Nottingham, followed by 2 years at Trent FM, where she teamed up with Rich Clarke. The pair of them then went up to Manchester and launched Bauers network evening show IN:DEMAND. After 5 years hosting that show, Lucy moved back down South where she was put together with JK, and the pair of them took over the Heart South Coast Breakfast show. Within a year, Global moved JK and Lucy to London, where they hosted the networked Saturday breakfast show and also Heart Londons Drivetime show for 7 years. Lucy now has her own show on the brand new digital station Heart Dance, where she hosts Drivetime and Saturday mornings. She also covers the Heart Network breakfast show with Jamie Theakston when Amanda Holden takes her holiday, and covers Club Classics for the network too.
K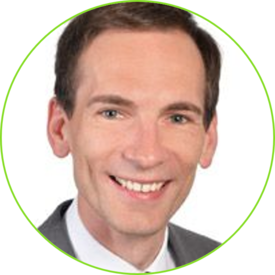 Martin Koch, Head of Development Entertainment & Car Functions,Volkswagen Car.SW Organisation AG
Since July2020, Martin Koch has been responsible for the development of radio and entertainmentfunctions within the newly formed central R&D organisationof the Volkswagen Group. Martin and his team are working on infotainment innovations to deliver leading customer experiencein both function andUI. With hybrid radio, radio song identification, online station logo and coverart, online radio, podcasts and more the team pushed radio in Audi, Porsche and Lamborghini infotainment systems to the next level. Prior to his current position, Martin was responsible for the development of entertainment functions at Audi AG, and worked for aerospace company AIRBUS in various developments and project management positions
L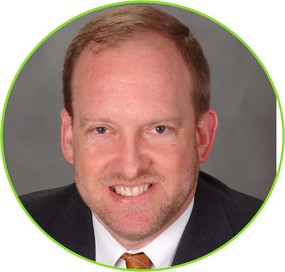 Roger Lanctot, Director Automotive Connected Mobility, Strategy Analytics

As Associate Director in the Global Automotive Practice at Strategy Analytics, Roger Lanctot has a powerful voice in the definition of future trends in automotive safety, powertrain, and infotainment systems. Roger draws on 25+ years' experience in the technology industry as an analyst, journalist and consultant. He has conducted and participated in major industry studies, created new research products and services, and advised clients on strategy and competitive issues throughout his career.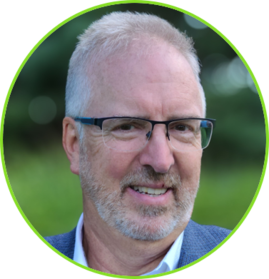 David Layer, Vice President, Advanced Engineering, NAB
David has been with NAB since 1995 focusing on the radio technology and standards setting area. Currently, David is chairman of the RadioDNS Steering Board and the NAB representative to the RDS Forum. He is also vice-chair of the NABA Radio Committee.
M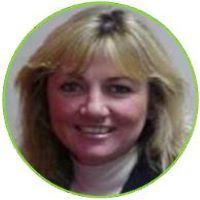 Lindsey Mack, Senior Manager DAB & BBC Sounds External Affairs
Lindsey has worked on driving the take up of digital radio for nearly 20 years helping to establish digital radio at the BBC with the launch of digital only stations and also unique digital only pop up stations. Lindsey continues to drive the BBC's cross platform strategy, managing the DAB national multiplex and raising awareness and take up of digital radio with initiatives involving as many key stakeholders as possible. Lindsey's role includes working closely with commercial radio and representing BBC Radio at a range of internal and external meetings and events (eg DRUK Board; EBU digital radio committee). She will also be leading the Technology and Automotive Working Group for the UK Industry/Government Digital Radio Review and working with the industry on the first 5G trial.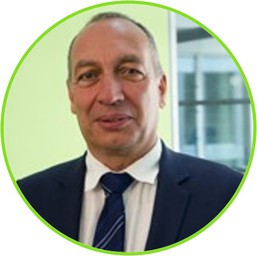 Bernard Maissen, Director, OFCOM
Bernard Maissen studied German language and literature, history and journalism and then worked in various positions as a journalist and editor-in-chief. Before joining OFCOM in 2018, he was editor-in-chief and member of the management of the Swiss news agency Keystone-SDA. Maissen, who speaks perfect Rhaeto-Romanic, was also a member of the Program Commission of the Swiss School of Journalism (MAZ) and was a member of the Federal Media Commission (EMEK) from 2013 to 2018.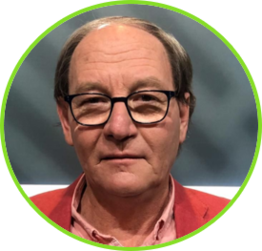 Lynn Mansfield, Executive Advisory, eMedia

Lynn Mansfield is an Executive Advisory at eMedia - a broadcasting company which owns two of South Africa's most well-known television channels. He joined SABC as a learner technician in 1974, while completing his studies at Witwatersrand Technicon to become registered with the Engineering Council of South Africa as a professional technologist. His areas of expertise include radio, TV and broadcast transmission, with experience in design, project management, strategic planning on the policy and regulation. Previous roles include secondment to the Minister's office to head the industry DTT task team, and Chairman of SADIBA and NAB Technical Committees, as well as serving on numerous regulatory bodies.
N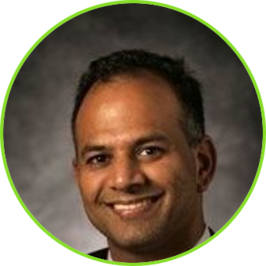 Guru Nagarajan, Engineering Manager, Android Automotive OS Platform, Google
Guru Nagarajan joined Google in 2010. Guru leads the Android Automotive OS Core Platform Engineering team where he is responsible for the development of the platform enabling sensors, vision,ML, telemetry, performance, media, and security.
O

Ian O'Neill OBE, Head of Radio; Head of Television, Department for Culture, Media and Sport, United Kingdom
Ian O'Neill is currently Head of Radio and Television Policy at the Department of Culture, Media and Sport (DCMS). He was born in London and joined the UK Civil Service in 1992.
Ian was a member of the UK Digital TV Switchover project in early 2003, leading on the socio-economic aspects of television switchover and later on the BBC's digital purposes for BBC's current Royal Charter. In 2008, Ian moved to the Government Olympic Executive (GOE) successfully delivering a number of unique projects for the 2012 Games and was awarded an OBE in December 2012 in recognition of his service. Ian re-joined the DCMS Media Team in February 2013, as Head of Radio and Television Policy and responsible for the UK's Digital Radio programme.
P

Joe Pawlas, Chief Executive Officer, Antenne Deutschland
Joe Pawlas (34) has been CEO of Antenne Deutschland and ad.audio since August 2020. Prior to this he was responsible for digital strategy and marketing for various business areas within Warner Bros. Entertainment Group in the DACH region. He started his career at Arvato/Bertelsmann in Munich and London.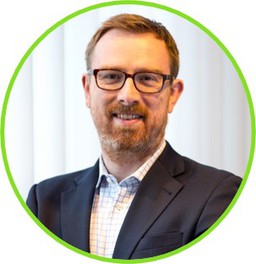 Nick Piggott, Project Director, RadioDNS
Nick has spent the majority of his career working in the radio industry, initially in programming and then moving to digital radio and online innovation. He is one of the founders of RadioDNS Hybrid Radio, the open technology project that lets broadcast radio and IP work together, combining the power of broadcasting to reach many people and the power of the internet to deliver enhanced or personalised content.
Q
Dimakatso Qocha, Councillor, ICASA
Dimakatso Qocha is a Councillor and ICT Policy and Regulatory Specialist at ICASA. In her previous role as Deputy Executive Director of the National Association of Broadcasters she was involved in the formulation of the broadcasting policy and regulatory submissions to the Regulator and to Parliament that changed the landscape of the broadcasting industry in South Africa. She holds an LLB degree and Postgraduate Diploma in Interpretation and Drafting of Contracts.
R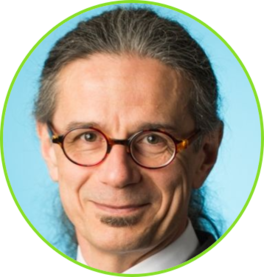 Darko Ratkaj, Senior Project Manager, EBU
At the EBU's Technology & Innovation department Darko's primary task is to facilitate collaboration amongst EBU Members and with the industry onstrategic issues related to thefuture distribution of audiovisual content and services. He is involved in R&D projects, standardisation, interdisciplinary technical and regulatory studies, and radio spectrum management. His current focus is on wireless transmission technologies such as terrestrial radio and TV systems and mobile systems such as 4G/LTE and 5G

Iso Rechsteiner, Project Manager, DigiMig Working Group
Rechsteiner has a Master's degree in German literature, theology and communication sciences and completed the Senior Executive Programme at LBS London. He was Director of Swiss Radio DRS and Head of Communications and Public Affairs at SRG. He has had his own strategic communications company since 2016. As project manager, he is responsible for the Swiss radio industry's VHF shutdown.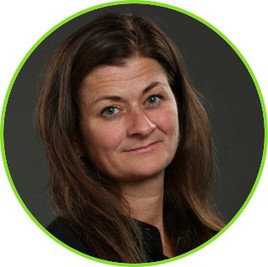 Cathinka Rondan, Head of Radio, NRK
Cathinka Rondan has been Head of Radio in NRK since 2019. She has worked in radio for more than twenty years and came to her current position from Head of Radio & Podcast at the production company Rubicon. Prior to that, she worked with several different shows and channels, from children's radio to talk radio.
S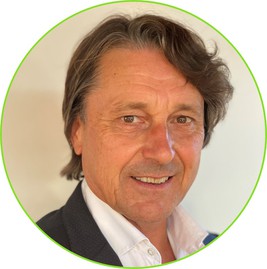 Dr. Les Sabel, S-Comm Technologies
Les has over 30 years of experience in communications systems, including broadcast digital radio (DAB/DAB+ and DRM), mobile communications, wireless broadband and satellite communications. Les founded S-Comm Technologies Pty. Ltd. in 2008 to work with the radio industry on DAB+ digital radio. S-Comm provides independent engineering consultancy to WorldDAB, the ITU and broadcasters, regulators, network operators and equipment suppliers in Australia, South East Asia and around the globe.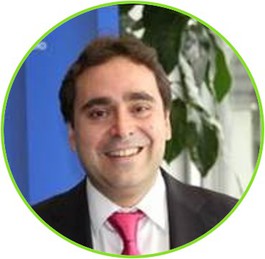 Javier Sánchez Pérez, Head of Strategy, RTVE Innovation Center
Javier Sánchez has a M.S. Degree in Telecommunications Engineering and currently is the Head of Strategy at RTVE's Innovation Center. He is member of the Radio Committee, member of the Strategic Program on Spectrum and vice-chair of the Strategic Program on Distribution.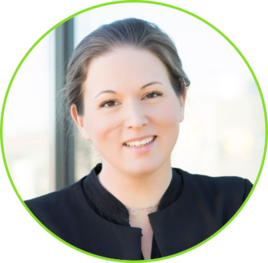 Verena Schmitz, Head of Strategy, Media Broadcast
Verena joined Media Broadcast (a member of the freenet group) in 2011 and has been Head of Strategy since 2018. Prior to that she held various leadership positions within the company with her responsibilities covering corporate governance, executive projects and product management. She studied media economics at RFH Cologne, University of Applied Sciences.
Rosemary Smith, Project Manager, WorldDAB Automotive
Rosemary Smith has worked in the field of digital radio for the past 17 years and has worked in events management since leaving university. Her focus is digital radio and in-car infotainment systems, ensuring that radio remains in the car for the foreseeable future. She also works on non-radio related projects which have included Premier league football clubs, fitness trackers, TV related associations, advertising agencies and while she enjoys being involved in all of these projects her main love remains radio.
T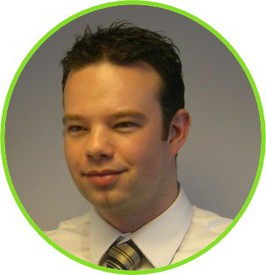 Max Templeman, Insight Director, Consumer Electronics, GFK
Max leads the Consumer Electronics and Photo panel in GfK's Retail Point of Sale division in the UK. looking after a number of well known electronics clients who use GfK's PoS retail data to better understand consumer trends in buying behavior. Max has been with GfK for over 10 years, and speaks at this event on the developing audio markets in the EU markets.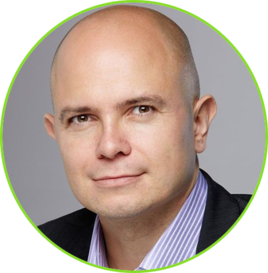 Ole Jørgen Torvmark, Head of Platform Partnerships, Radioplayer Worldwide
Until 2018, Torvmark was CEO of Digital Radio Norway, the company which led Norway to become the first country in the world to conducts a DSO. Today Torvmark is Head of Platform Partnerships at Radioplayer Worldwide and Region Manager for Radioplayer in Scandinavia. He has been member of WorldDAB Steering Board since 2017.
W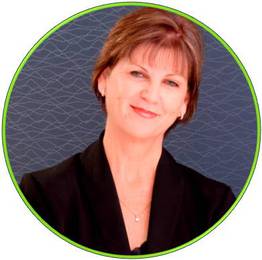 Joan Warner, CEO, Commercial Radio Australia
As CEO of Commercial Radio Australia (CRA) Joan is responsible for the planning, roll-out and implementation of DAB+ digital radio in the five metropolitan capitals covering over 60% of the Australian population, and continues the DAB+ implementation for commercial radio broadcasters across regional Australia. She oversees the whole of industry marketing campaign, Radio Codes of Practice, audience survey contracts and industry copyright agreements. She is responsible for the annual National Commercial Radio Conference, Siren Creative Awards and Australian Commercial Radio Awards.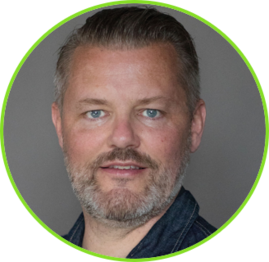 Håvard Wien, Technical, The Norwegian Broadcasting Corporation (NRK)

Håvard has been with The Norwegian Broadcasting Corporation (NRK) since 2002 working on the technical side of their radio offering. Since 2012 he has been managing the DAB multiplexes at NRK and improving on-air broadcasts in Norway with features like traffic, transport and alarm announcements. Håvard is in short involved in all things related to DAB at NRK, including the FM switch off in 2017. He is also a member of the World DAB Technical Committee.
Z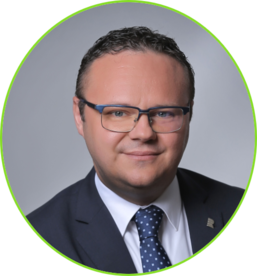 René Zavoral, Director General, Czech Radio
René Zavoral was appointed Director General for Czech Radio in January 2016 for a six year term. With extensive experience in broadcasting, Mr Zavoral has held various positions within Czech Radio since 2001. He worked as the station's Communications, Marketing and PR Director, then became Deputy Director General for Czech Radio's strategic development and from 2013 served as Czech Radio's Deputy Director General for Programmes and Broadcasting.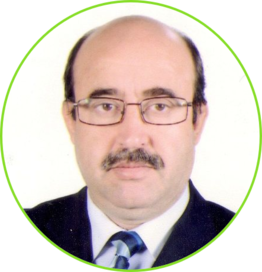 Bassil Zoubi, Director of Technology and Development, Arab States Broadcasting Union
Bassil Zoubi joined the Arab States Broadcasting Union in 1994 and was appointed Director of Technology and Development in 2015. As part of his role, he oversees technical cooperation and coordination, training in radio and TV techniques, as well as R&D, amongst other things. He holds a bachelor's degree in Electrical and Computer Engineering from the University of Alabama.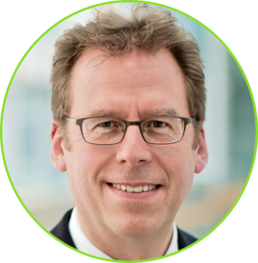 Carsten Zorger, Director, Digitalradio Büro Deutschland
Carsten Zorger is Director of the German DAB+ digital radio marketing body "Digitalradio Büro Deutschland" which oversees the marketing and promotion of DAB+ digital radio in Germany. Prior to this he has held marketing and communications roles at German national radio broadcaster, Deutschlandradio, ADAC, the German automobile association, and web hosting company ISP Strato. He has extensive experience in the radio industry, having been chief editor and director of audio and internet at SWR3 Börsenman and managing editor at BLR in Bavaria. Between 1987 to 1995 he was news editor and presenter at regional radio stations "Charivari" and "Radio Gong" in Regensburg.
A B C D E F G H I J K L M N O P Q R S T U V W X Y Z
A

AVT
AVT Audio Video Technologies was founded in 1996 in Nuremberg as a manufacturer forprofessional audio equipment.
Today, AVT is a leading manufacturer of DAB technology offering reliable hardware and software solutions for small, cost effective setups as well as scalable, fully redundant headends.
By tailoring individual solutions aimed at the changing requirementsof a developing market, AVT equips its partners with the technology necessary to shape the media landscape oftomorrow. While steadily developing new systems to connect digital infrastructure and broadcast, we also make sure to continuously improve our existing products by implementing new features to enable sustained use. All our hardware systems are DSP based to offer highest reliabilityfor a prolonged lifecycle.
AVT has more than two decades of comprehensive audio knowledge and offers more than just DAB products. As one of the leading manufacturers of telephone hybrid systems andaudio codecs, we are also able to realise cross-system integrations.The AVT systems, which are developed and manufactured in Germany, are deployed worldwide via national distributors. This gives us the opportunity to monitor global developments in broadcast and provide comprehensive solutions
B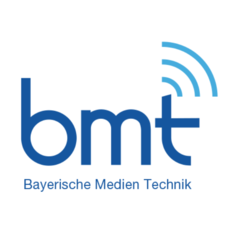 bmt
bmt is a competence centre for the realisation of projects within the scope of digital broadcasting. For years, bmt has been active in the specification and implementation of DAB and TPEG (Transport Protocol Expert Group) services. This includes both consulting services and products like TPEG ON AIR, TPEG Analyser, TPEG Editor and TPEG Library. The Bayerische Medien Technik (bmt) offers professional-grade technical expertise in the IT field, especially as regards digital broadcast media.  
Given the constellation of its ownership, the bmt represents an ideal partner for public and private broadcasters, as well as device makers and service providers. The standard catalogue of services is built around the latest technology, with an additional portfolio of interfaces, data conversation and data service provisioning through its specialized departments.
The bmt supports the traffic computer system for Bayerischer Rundfunk and delivers traffic telematics data on the internet, over digital radio and more. 
D

DIGIDIA
Founded in 2005 DIGIDIA has emerged as one of the leading companies for digital radio transmission equipment with digital radio systems deployed all over the world in three technologies: DAB/DAB+/DMB, SynchronousFM and DRM30/DRM+. For DAB we provide end-to-end solutions for broadcast and test applications. The broadcast transmission range encompasses DAB/DAB+ head ends (multiplexers, encoders), IP gateways for EDI & ETI and road tunnel transmission/break-in products. The monitoring range includes professional RF receivers and EDI/ETI/RF monitoring devices. All products are provided for both industrial PC and virtual platforms. DIGIDIA leads the way with straightforward software and hardware designs that are innovative, flexible, and compact. All products are IP based and contain the latest COFDM and Software Defined Radio technology on state-of-the-art PC and GPP/FPGA/DSP platforms.  
G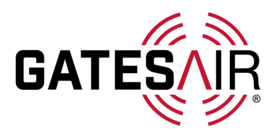 GatesAir
GatesAir (formerly Harris Broadcast) has been an innovator in over-the-air broadcasting for nearly 100 years, and today offers the industry's broadest portfolio with the most energy-efficient TV & Radio transmitters to help broadcasters deliver and monetize content around the globe.  
GatesAir is the only company to support all digital radio standards (including DAB/DAB+), and our over-the-air customers rely on our networking and transmission solutions to maximize new revenue opportunities. Our innovative and expanded solutions will help you achieve the outstanding sound quality and reception required to attract, retain and grow your audience share while delivering low total cost of ownership. 
GatesAir's Intraplex solutions give broadcasters bandwidth-rich solutions for moving content over IP networks, with visibility into stream and network performance. We continue?to innovate robust and reliable solutions for traditional RF STL connections that can also accommodate IP traffic. In larger transmitter networks, Simulcasting technology ensures all GatesAir transmitters are time-locked for synchronous, over-the-air content delivery. 
P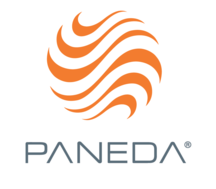 Paneda 
Paneda offers innovative and cost-effective DAB solutions: safety systems, broadcast networks and broadcast systems. Nearly 200 tunnels in Norway are equipped with Paneda systems. Many local and public European broadcasters are using Paneda DAB Head-End systems with a complete range of products including multiplexing, audio encoders, data insertion and content management. 
X

Xperi
Xperi invents, develops, and delivers technologies that enable extraordinary experiences. Xperi technologies, delivered via our brands: DTS, HD Radio, IMAX Enhanced, Invensas, TiVo, and by our startup, Perceive, make entertainment more entertaining, and smart devices smarter. Xperi technologies are integrated into billions of consumer devices, media platforms, and semiconductors worldwide, driving increased value for partners, customers and consumers around the globe.
Xperi's automotive technologies, DTS AutoSense, DTS Connected Radio and HD Radio are designed to improve the in-vehicle experience, making it safer and more enjoyable. DTS AutoSense comprises occupant and driver monitoring vision solutions, implemented at the edge. HD Radio, which resides in more than 70 million automobiles, is the most successfully deployed digital radio system in autos worldwide.? DTS Connected Radio, built on the largest and deepest data set of broadcast and music metadata, combines over the air broadcast with IP-delivered content for a robust, richer, more personalized in-cabin infotainment experience. 
A world leader in smartphone apps for radio stations and visual radio broadcast systems, Xperi's All in Media is dedicated to creating innovative technology solutions for broadcasters and their listeners, delivering leading radio experiences in the vehicle, on mobile devices, and in connected devices for the home.