WorldDAB General Assembly 2019, Brussels, Belgium
Organised by

Date: 5th - 6th November 2019
Location: Brussels, Belgium

The WorldDAB General Assembly 2019 will take place in The Square Convention Centre, Brussels on 5-6 November.  This event will bring together over 200 experts from across the broadcast, automotive and receiver manufacturer industries to discuss developments that have influenced the radio industry.  
Key themes: 
•    Europe's largest public and commercial broadcasters on why they're committed to DAB – brand extensions, increased coverage, growing audiences
•    Update on EU receiver legislation
•    Latest work with the auto sector on keeping radio prominent in the dash
•    Device trends - voice, smart - and marketing DAB to the listener
•    Information on new and emerging DAB+ markets only available at this event including announcements and future strategies from senior figures across the digital radio landscape.


Event partner sponsors
Lunch sponsor

| | |
| --- | --- |
| Networking drinks sponsor | Coffee break sponsor  |
| | |
| | |
| --- | --- |
| Lanyard sponsor  | Delegate bag sponsor |
| | |
Exhibitors
| | | | |
| --- | --- | --- | --- |
|                                                               | |                                  |        |
| | | | |
| | | | |
| | | | |
| . | | | . |



Speakers
A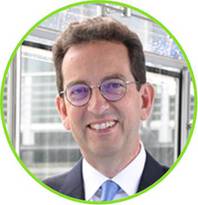 Antonio Arcidiacono, Director of Technology & Innovation, European Broadcasting Union
Antonio is an internationally acclaimed expert in digital television, satellite communications, IP-based multimedia services and mobile telecommunications and managed a team of international experts. Amongst his many achievements, he participated in the launch of the first GSM services and was responsible for launching the first Digital TV services in Europe; he played a central role in the convergence between the broadcasting world and the Internet world in the mid 90's with the launch of the DVB-IP set of standards; and oversaw disruptive ideas being translated into new products and commercial services. With strong knowledge of the European market, he has worked closely with the leading players in the fields of Digital TV and Multimedia Services, and with European institutions at a technical, standardization, regulatory and competition level.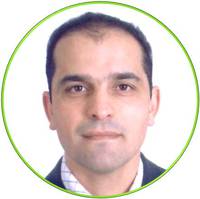 Kamel Haj Ammar, General Engineer & Director of Commercial Affairs, ONT Tunisia
Kamel is an expert in digital television, satellite communications, IP-based multimedia services and telecommunications. He was actively involved in the transition phase from analog to digital TV broadcasting in Tunisia. Currently he is responsible for the planning, implementation and management of the ongoing roll-out of DAB Tunisia's network and all issues related to the creation, distribution and transmission of the multiplex. He is the president of the national committee on the rollout of the DAB+ network in Tunisia.
He is a member of the steering board of the Tunisian Public Radio and the president of the technical committee "D" dealing with ASBU satellite platforms exchanges and developments.
B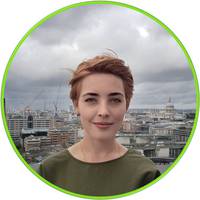 Eleanore Bamber, Strategy and Development, Wireless Group Ltd
Eleanore joined Wireless in 2017 to support its strategy and development department. She has since worked on projects across top UK radio stations Virgin Radio, talkRADIO and talkSPORT as well as the international and DAB Multiplex teams. Over her time at Wireless she has seen the launch of News UK's dedicated digital audio production unit Wireless Studios and has most recently found herself focused on all things podcast as Marketing and Development Manager.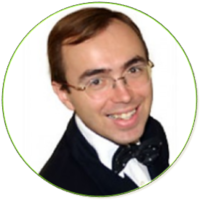 François-Xavier Bergot, Deputy Head of Radio Directorate, Conseil supérieur de l'audiovisuel (CSA)
François-Xavier Bergot is currently deputy head of radio directorate at the Conseil supérieur de l'audiovisuel (CSA), the regulator of French audiovisual media. CSA grants broadcasting licenses to TV and radios. François-Xavier Bergot is especially involved since 2015 in DAB+ roll-out in France. From 2008 to 2015, François-Xavier, as a member of CSA's Directorate of studies and forward thinking, was in charge of market studies on household audiovisual equipment and participated in competition and economic analysis of French audiovisual media. From 2000 to 2007, François-Xavier was a cryptography expert for French Ministry of Defence. He has a PhD degree in electronics and communications from Télécom ParisTech.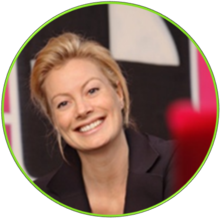 Jacqueline Bierhorst, Project Director Digital Radio Netherlands, Consultant Flemish Government, Department of Culture, Youth and Media, Vice President and Member Steering Board WorldDAB
Jacqueline Bierhorst has been a pioneer in commercial radio since 1987, specialised in distribution, marketing and content. She has a strong track record in launching and leading successful commercial television and radio channels in The Netherlands and Belgium. From 2011 till 2015 she was project leader on the rollout of the DAB+ network in The Netherlands for all commercial broadcasters, launched on September 1, 2013.
Since 2015 she is project director Digital Radio NL, a collaboration between public and commercial broadcasters and the Ministry of Economic Affairs. Coordinating involvement all stakeholders and joint marketing of Digital Radio/DAB+ in The Netherlands. Jacqueline is vice president of WorldDAB and member of the Steering Board since 2017 also a consultant of the Flemish Government, Department of Culture, Youth and Media on the introduction of DAB+ in Flanders.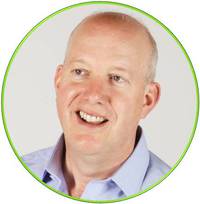 Peter Blampied, Country Sales Manager for France and Benelux, Roberts Radio
Peter Blampied is Country Sales Manager, Roberts Radio, for France and Benelux. Peter has been part of the digital radio category for many years and has been closely involved in the launch of DAB+ radio products into retail channels for the UK, Germany, Switzerland, Australia, Benelux and now France. Peter has worked with most of the leading retail and online channels in Europe during his career.
Thierry Boitel, Director of TME Electronics, Toyota Motor Europe
Thierry Boitel graduated from the Polytech Lille university in 1998, joining Toyota Motor Europe as Electronics product design and development engineer later that year. In 2008 he took the position as Senior manager of the Electronics department in charge of body electronics, wiring harness and ADAS for 5 vehicles. In 2018 he took the position of Director for the electronics division in charge of all development and evaluation of Toyota electronics systems including Multimedia systems.
C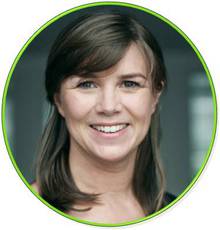 An Caers, Director of Radio, DPG Media
An Caers has worked at DPG Media (formerly Medialaan) for the past four years – firstly as Head of Marketing Communications for Radio, and in her current role as the Director of Radio. Prior to this, she held senior marketing roles with major international companies Continental Foods and Iglo Group. An is a graduate of the Vlerick Leuven-Gent Management School where she obtained an MBA in marketing management, and of the Vrije Universiteit Brussel where she graduated with a Masters Degree in communications.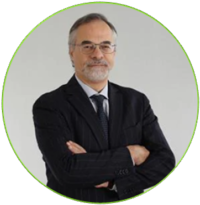 Stefano Ciccotti, Chief Technology Officer, Rai
Stefano Ciccotti began his career at the Selenia company, later working in the Technical Department at Rai. After positions at Omnitel Pronto Italia, Telecom Italia Mobile and Mobilkom Austria AG he returned to Rai. He led the transformation of the plant part of the public broadcasting company into a joint-stock company, giving rise to Rai Way SpA. Chief Executive Officer of Rai Way for 17 years, he also held the position of Chairman between 2001 and 2004, before being appointed Chief Technology Officer in 2017.
Stefano has been President of the "Quadrato della Radio" associations, ARD (Association for Digital Radiophony in Italy), AICT (Communications Engineers Association) and ANFoV (Association for the Convergence in Communication Services). He has also taught at the Faculty of Industrial Engineering of the Telematic University G. Marconi of Rome and the Faculty of Communication Sciences of the University of Rome "La Sapienza".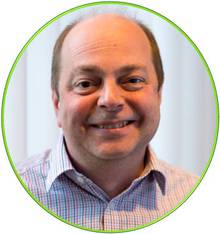 Lindsay Cornell, Principal Systems Architect, BBC Digital and WorldDAB Technical Committee Chairman
Lindsay has worked for the BBC for more than 20 years, in a variety of engineering, editorial and leadership roles spanning radio, TV, and spectrum regulation. He has considerable experience of leading collaborative projects through his roles as Chairman of CEPT FM PT51, dealing with spectrum issues for programme-making, and as Chairman of the WorldDAB and DRM Technical Committees, managing the stability and development of the respective standards.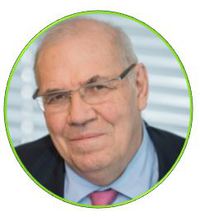 Nicolas Curien, Board Member, CSA
Nicolas Curien, a member of Corps des Mines, sits at the board of the French Regulatory Body for Radio and Television (since 2015). He also is Emeritus professor at Conservatoire National des Arts et Métiers, where he held the chair "Telecommunications Economics and Policy" from 1992 to 2011, before being Commissioner in the French Regulatory Body for Telecommunications and Post from 2005 to 2011. An expert in digital economics, he taught at École Polytechnique from 1985 to 2007 and is a founding member of the French National Academy of Engineering.
D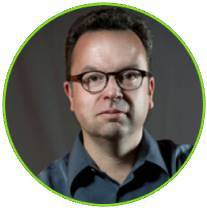 Jean-Marc Dubreuil, Programme Manager, WorldDAB
After having spent 18 years with Intel, Jean-Marc Dubreuil has been involved in the digital audio broadcasting world since 2009, first with Frontier Silicon, focusing on the automotive sector. Since 2012 he has been the WorldDAB representative in France.
E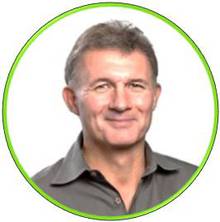 Ford Ennals, Chief Executive, Digital Radio UK
Ford Ennals is Chief Executive of Digital Radio UK (DRUK) which is responsible for leading the market and consumer transition to digital radio in the UK. DRUK represents the major commercial broadcast groups and the BBC, and is responsible for digital radio communication campaigns, and working with the vehicle industry to ensure digital radio is fitted in cars. DRUK works with the UK Government and media regulator Ofcom to plan a future digital radio switchover and achieve consumer listening and coverage criteria.
F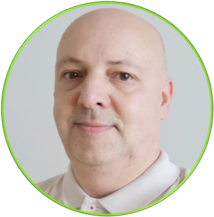 Igor Funa, Broadcasting expert, Agency for Communication Networks and Services of the Republic of Slovenia (AKOS)

Igor is responsible for DVB-T and DAB spectrum management and has been with AKOS for 17 years. Previously he worked as Chief engineer for Kanal A and POP TV commercial TV stations. He participated at the Geneva 2006 Regional Radiocommunication Conference for planning of the digital terrestrial broadcasting service (RRC-06) and was actively involved in transition from analog to digital TV broadcasting in Slovenia. His current activities include various procedures to implement new DAB networks in Slovenia.
G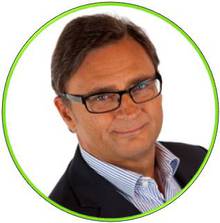 Francis Goffin, Director General, RTBF radios
Francis has been Director General of public broadcasting service for the French community of Belgium, RTBF radios. He has 23 years' experience in private radio, starting with the founding of a local pirate radio to general management of private radio station Bel RTL. He also created one of the first private Belgian radio networks, the press group Rossel's. For five years, he has devoted part of his energy to federate the Belgian French speaking radio industry's main players around an ambitious and collective project to ensure radio's digital migration and future (hybrid radio DAB+/IP). He is a member of the WorldDAB Steering Board, EBU Radio Committee, participates in the Smart Radio group and is active in the R.F.P. (the association of the French speaking public radios of France, Canada, Switzerland and Belgium) which he is currently Vice-president, after serving two mandates President.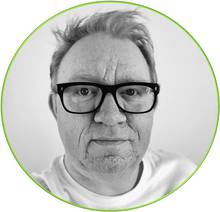 Nik Goodman, Bounce, UK
Nik Goodman is a highly experienced UK radio executive. He started his career as a producer at Radio City and then a presenter, before moving into senior management. He was an Executive Producer at KISS, Head of Music for the original Virgin Radio, and as Programme Director of Capital FM in London, was responsible for all on-air content. Nik went on to launch a radio consultancy focusing on music, programming, and content development. The company now works with market-leading and national stations across the world, and Nik is firmly established as one of Europe's leading radio content experts.
Caroline Grazé, Managing Director, Radioplayer Deutschland GmbH
Caroline went online with a 56K modem on a Windows 95 PC with 1 GB of RAM back in the days when your landline was busy while you spent your AOL minutes chatting on ICQ. She started her career at Europe's biggest legal mp3 platform that brought artists and listeners together before MySpace was even invented, and became a freelancer when the new economy broke down.
Busy with content syndication, programming, and as a webmaster for several 'music & media' companies she then got hooked on radio in 2007 and managed the digital business for Radio NRJ for eight years. In 2016 she was appointed Managing Director for Radioplayer in Germany and now helps all the radio stations onto apps, skills and dashboards.
Giorgio Guana, digital radio entrepreneur
As an entrepreneur Giorgio was the head of one of the most important companies in the distribution of consumer electronics products in Italy for 22 years or more. Over the past 8 years Giorgio has been involved in opening up the automotive market and developing Digital Radio in Italy on behalf of Pure, organizing countless training sessions on the subject with all the stakeholders. WorlDAB contact person for Italy and one of the founders of digitalradio.it. For the last three years he has been involved in the search for new partners and new business opportunities on behalf of the Aqipa group, which has the exclusive European distribution of several reputable brands in the audio sector such as: Onkyo, Pioneer, Pure and Teac, to which the Braun Audio brand has recently been added.
H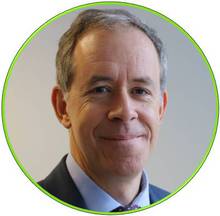 Patrick Hannon, VP Corporate Development, Frontier Smart Technologies & President, WorldDAB
Patrick Hannon is Vice President Corporate Development at Frontier Smart Technologies, the leading provider of technology solutions for consumer DAB radios. He was elected President of WorldDAB in November 2013. His role is to work with policymakers, regulators and industry players (including public and private broadcasters, network operators, device manufacturers, retailers and automotive manufacturers) to ensure that digital radio is successfully rolled out in as many territories as possible. Before joining Frontier, Patrick was a strategy consultant focused on broadcast and digital media. Previously, he held senior strategy and commercial roles at the BBC and BBC Worldwide.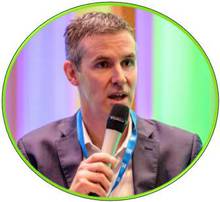 Laurence Harrison, Chair, WorldDAB Automotive Working Group
Laurence leads Radioplayer's work with the automotive industry across Europe and internationally, building partnerships with the leading car manufacturers and multimedia technology suppliers around metadata, HMI design and smart radio development in connected and autonomous cars. He is a current member of the WorldDAB Steering Board and Chairman of the WorldDAB Automotive Working Group. With WorldDAB, he led the research and development of the WorldDAB in-car UX guidelines and the subsequent engagement with major car manufacturers.
He previously worked for Digital Radio UK where he led the partnerships with car manufacturers that saw digital radio included as standard in all new cars.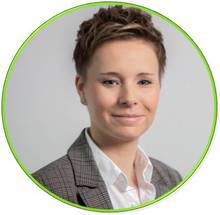 Ladina Heimgartner, Board member of the Swiss Society for Communication and Media Studies (SGKM), Vice-President of the Museum Council, Swiss National Museum, Zurich, Member of the Federal Media Commission EMEK
Ladina Heimgartner (*1980) was born and raised in Scuol in the Lower Engadine (Canton Graubünden, Switzerland). After graduating from the High Alpine Institute Ftan, she majored in German studies and Romansh (lic. phil. I) in Freiburg, Switzerland. Heimgartner completed her Executive MBA in Leadership and Management at the Bern University of Applied Sciences in 2016. Heimgartner began her journalistic career in 2001 as a freelancer for the newspaper, Freiburger Nachrichten, and as a staff reporter for the Bündner Tagblatt. After completing her studies in 2006, she became editor of the culture section of the Bündner Tagblatt. She has worked for the Swiss Broadcasting Corporation (SRG SSR) since 2007, first as a journalist for Radio Rumantsch, then as editor of the "resort reflexiun" (context section) and deputy editor-in-chief of SRG SSR's Romansh unit, Radiotelevisiun Svizra Rumantscha (RTR). In 2011, Ladina Heimgartner moved to SRG SSR's General Management in Bern, where she set up the newly created "Markets and Quality Division" and headed it for three years. Since August 1, 2014 Ladina Heimgartner has been Director of RTR and since the beginning of October 2017 she is also Deputy Director General of SRG SSR. Within the SRG SSR, she is primarily responsible for public service issues and for media studies' contacts, as well as the initiator of the SRG-wide women's network "idée femme", which promotes equal opportunities and diversity.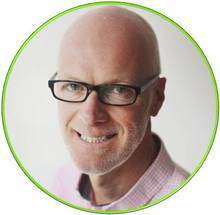 Paul Hide, Director, techUK
Paul is a Director at techUK, the UK's leading technology trade association. His experience covers sales, marketing, operational and general management during a career spanning over 25 years in the consumer electronics industry, with a leading involvement in many technology milestones that have delivered the analogue to digital technology transition of the past three decades.
Paul continues to champion digital radio, supporting the call for an eventual transition to a fully digital radio world. Paul sits on the board of Digital Radio UK, representing radio manufacturers and the UK Government backed Digital Radio and Audio review, which is currently underway.
Girish Janday has a vast level of experience of working in the In-Car Entertainment industry, of which, for the last 11 years has been working for Pioneer. Starting within Pioneer UK, where he was instrumental in Pioneer implementing the Digital Radio Tick Mark into the Pioneer line up, Girish now works in a pan-European role, where he represents Pioneer Europe. As the Product and Marketing manager, he works very closely with Pioneer's global head office in Japan, as well as various countries in Europe, ensuring that Pioneer continues to develop products and services to offer Pioneer's customers new and innovative ways to enhance their driving experience.
K
Tom Klerkx, Managing Director Radio, Mediahuis & SBS
Tom Klerkx started his career in 2000 as a producer and music director for commercial radio station 4fm. From 2011 until 2017 he was a.o. program director radio for DPG Media (Qmusic and Joe). For the past two years he has been Managing Director Radio for Mediahuis and SBS, responsible for radio brands Nostalgie and NRJ. Tom is a member of the board for Digital Radio Vlaanderen.
L
Eugenio La Teana, Head of Research & Development, RTL 102.5 Hit Radio
In addition to his role at RTL 102.5 Hit Radio, Eugenio is actively involved with EuroDab Italia and on a Digital Radio Task Force, whose main objective is to coordinate the roll-out of digital radio in Italy. Since joining RTL 102.5 in 2002, Eugenio has worked on creating interactivity through television which became 102.5 Hit Channel and later worked on discovering new ways of integrating radio-tv-internet and mobile phone. Following this, Eugenio returned to radio, launching the Traffic Message Channel on the RTL network. Today Eugenio is one of the best known European experts on "Services over DAB network". He continues to work on the launch of Mobile TV over T-DAB (T-DMB).

Paul Lembrechts, CEO, VRT
Paul Lembrechts (b. 1957) completed his veterinary science studies before going on to study business economics and marketing. After working for the VRT as an announcer and scriptwriter on a number of occasions, he started working at Master Foods Belgium. There he held various management and board positions. He switched to the banking sector in 1995, holding various management and board positions at Generale Bank (later the Fortis Bank), ABN Amro and the Beroepskrediet NV / BKCP Bank. Paul Lembrechts became managing director on 1st March 2016.
Helwin Lesch, Head of Distribution and Control, Bayerischer Rundfunk
Helwin Lesch has more than 20 years' expertise in DAB+. Previous roles he has held at Bayerischer Rundfunk include Head of Planning (2012-2015), and Head of Programme Distribution (2002-2012). Prior to that he was Managing Director of Bayern Digital Radio (1998-2002), and Managing Director of Bayerische Medien Technik (bmt) Ltd (1994-2002). He is currently also a member of the special advisory councils for Bayerische Medien Technik (bmt) Ltd and Bayern Digital Radio (BDR) Ltd.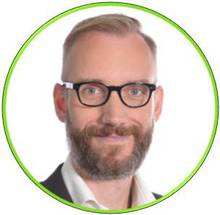 Jan Lorbach, Regional Senior Client Insights Manager, Northern Europe, GfK
Jan Lorbach joined GfK in 2012, where he has managed projects and product groups in PoS Consumer Electronics and built up expertise in the Audio markets. In 2018, he moved from GfK Germany to GfK UK in London to lead the UK PoS Market Insights Consumer Electronics team. In this function, he delivers global and regional insight to manufacturers of Consumer Electronics and manages the local Market Insight Consumer Electronics Team.
M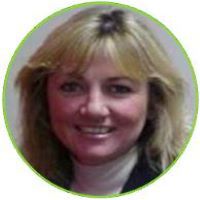 Lindsey Mack, Senior Manager DAB & BBC Sounds External Affairs
Lindsey has worked on driving the take up of digital radio for nearly 20 years helping to establish digital radio at the BBC with the launch of digital only stations and also unique digital only pop up stations. Lindsey continues to drive the BBC's cross platform strategy, managing the DAB national multiplex and raising awareness and take up of digital radio with initiatives involving as many key stakeholders as possible. Lindsey's role includes working closely with commercial radio and representing BBC Radio at a range of internal and external meetings and events (eg DRUK Board; EBU digital radio committee). She will also be leading the Technology and Automotive Working Group for the UK Industry/Government Digital Radio Review and working with the industry on the first 5G trial.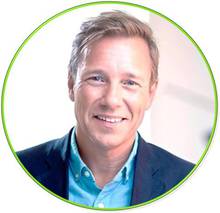 Christer Modig, VP Radio, NENT Group Sweden
At age 16, Christer nagged his way into "The World Famous" KROQ in Los Angeles where he became known as "Swedish Chris". With a passion for music and spinning records, he quickly made a career in radio, nightclubs and recording studios, with two #1 hit singles on Billboard. In 1998 Christer was recruited as Group Program Director for MTG Radio in Sweden (today NENT Group) and took over as CEO in 2012. With passion and persistence, he has been a key contributor to the development of commercial radio in Sweden and was awarded The Swedish Radio Academy's Honorary Award 2011.
N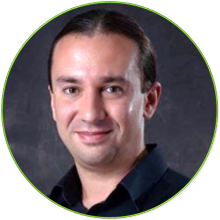 Steven Nagels, Automotive Research Coordinator, JATO Dynamics Ltd.
Steven joined JATO over 15 years ago – first as International Reference Researcher, next as International Market Research trainer. In his current role he leads the Belgian Research Department, sourcing automotive specifications from Original Equipment Manufacturers and balancing marketing intelligence requirements by importers and leasing companies, in real-time. Steven is a graduate of the Solvay Business School and of the Vrije Universiteit Brussel, where he obtained a Master of Science in Business Engineering.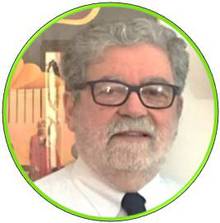 Sergio Natucci, Director, DAB Italia
Club DAB Italy is a joint venture corporation, the first private radio service broadcast digital audio operator, owned by the major Italian publishing groups and some independent stations. Sergio has spent much of his professional career in radio holding positions representing the publishers of this sector at a national and European level as Secretary General and Associate RNA Radio National President of AER Association Européenne des Radios. He became a member of the board and chaired the European committee of the WorldDMB Forum. As a professional journalist, he has published many articles on radio and has served as a correspondent for the European Parliament.
P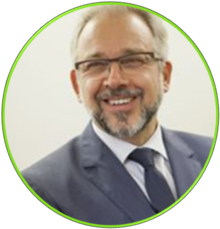 Jean-Paul Philippot, Chief Executive, RTBF
Jean-Paul Philippot graduated as a Commercial engineer from the Université libre de Bruxelles (ULB), and has been General Director of RTBF since February 2002. Following a stint working in the healthcare sector, Jean-Paul Philippot joined in the audiovisual industry and helped RTBF get out of a financial and identity crisis that could have led to its collapse in the early 2000s. Having completely reorganised the public company, he helped restore its financial equilibrium, changed its management structure and put in place an investment plan that enabled French-speaking Belgian television to navigate the digital shift. A former president of the European Broadcasting Union (2009-2019), Jean-Paul Philippot has always "preferred the complexity of change to the comfort of established situations".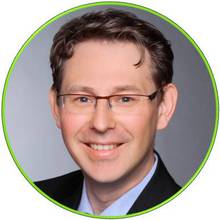 Gregor Pötzsch, Infotainment Development, Audi
Gregor Pötzsch is a Digital Radio Native @Audi Entertainment Devteam. As a family guy knowing radio usage from young to old is driving the Digital Radio Future for AUDI. Together with WorldDAB, Radio DNS and Radio Player he connects the Broadcast Community with the Automotive World.
R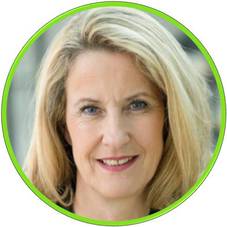 Heike Raab, Plenipotentiary for Federal and European Affairs, for Media and Digital Affairs of the Land of Rhineland-Palatinate
Heike Raab is responsible for media and digitalisation policies within the government of Rhineland-Palatinate. As a State Secretary at the State Chancellery of Rhineland-Palatinate she coordinates the regulation of Public Broadcast Services between all 16 State Governments for the head of the Public Broadcast Committee, Prime Minister Malu Dreyer. Between 2011 and 2015 she was State Secretary in the Ministry of the Interior of RhinelandPalatinate and along with this position the Chief Information Officer (CIO).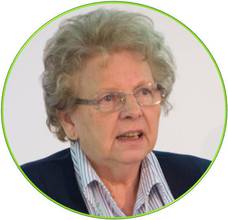 Krystyna Roslan-Kuhn, Expert in the National Broadcasting Council, Poland and Advisor to the Vice President
Krystyna Roslan-Kuhn works as an expert and advisor involved in activities dedicated to the digital radio and television technological issues. During her professional career she held various positions in Polskie Radio, Telewizja Polska, the National Broadcasting Council, the Office of Electronic Communications and also as a General Manager in the Polish Chamber of Digital Broadcasting. Within this time she has gained experience in the field of digital radio and television broadcasting both on a national and international level. During the last five years she has been active in the Digitalisation Working Group on of radio broadcasting in Poland, which was established for preparation of the draft of the national digital switchover strategy.
S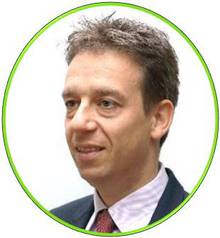 Ron Schiffelers, Senior Director Program Management, NXP Semiconductors
Ron Schiffelers works for NXP within the Business Unit Automotive. NXP is a semiconductors company and a leader in the Car Infotainment IC market. Having a total experience of 21 years in the semiconductors industry Ron has been working on car radio products with his main focus on digital radio for the past 9 years from product definition to design-in at customers. Besides this he is also active as member of the WorldDAB steering board.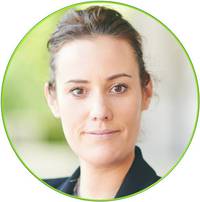 Rosemary Smith, Project Manager, WorldDAB
Rosemary Smith is a consultant working for WorldDAB as a Project Manager and as the Communications Manager on Radiodays Europe, Radiodays Asia and PODCAST DAY by Radiodays Europe. She has worked in the field of digital radio for the past 17 years and has worked in events management since leaving university. Her main focus is digital radio in the in car infotainment system and ensuring that radio remains in the car for the foreseeable future. Rosemary has worked internationally for most of her career and has a worldwide network of contacts through her time working with Radiodays Europe. She also works on non-radio related projects which have included Premier league football clubs, fitness trackers, TV related associations, advertising agencies and enjoys being involved in all of these projects but her main love remains radio.
T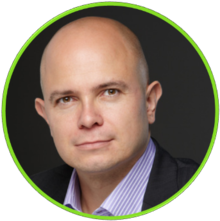 Ole Jorgen Torvmark, CEO, Norsk Radio
Ole Jorgen Torvmark works for the Norwegian and Danish broadcasters through the two industry bodies, Norsk Radio AS and Radioplayer Denmark F.M.B.A. He is head of the roll out of joint IP distribution services for the radio industry, based on the international radio collaboration, Radioplayer Worldwide. From 2010 to 2018 Torvmark was the CEO of Digital Radio Norway (DRN), the company which led Norway to become the first country in the world to conduct a DSO. His main responsibilities as CEO for DRN included political management and information, ongoing communication and information campaigns throughout the country, bringing together major competitors for collaboration, international stakeholder management, administration and weekly media management.
W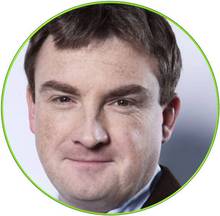 Jonathan Wall, Controller of BBC Sounds
Jonathan Wall is responsible for coordinating activity across the organisation to achieve the BBC's ambitions, develop the strategy for BBC Sounds, as well as have an overview of the content that is being commissioned for BBC Sounds by the radio, music and podcast teams. He was previously Controller of Radio 5 live and 5 live Sports Extra where he was responsible for the editorial content, leadership and overall management of Radio 5 Live and Sports Extra. Jonathan began his career at Radio Humberside before moving into BBC Sport. He later became Editor of 5 live Sport where he was responsible for overseeing flagship output such as the Olympics, Wimbledon, and the football World Cup before being appointed Deputy Controller and Commissioning Editor, Radio 5 live, in July 2008.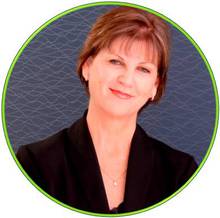 Joan Warner, CEO, Commercial Radio Australia
As CEO of Commercial Radio Australia (CRA) Joan was responsible for the planning, roll-out and implementation of DAB+ digital radio in the five metropolitan capitals covering over 60% of the Australian population, and continues the DAB+ implementation for commercial radio broadcasters across regional Australia. She oversees the whole of industry marketing campaign, Radio Codes of Practice, audience survey contracts and industry copyright agreements. She is responsible for the annual National Commercial Radio Conference, Siren Creative Awards and Australian Commercial Radio Awards.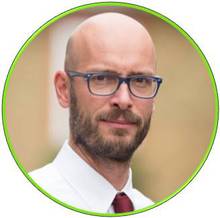 Hanns Wolter, WorldDAB Regulatory and Spectrum Committee Chair and Technical Director, DAB Italia
Hanns has been working in the DAB world since 2000 as a Product Manager and has, in these years worked on all issues regarding DAB, at both a national and international level, including the introduction of DAB+ in 2007. He is involved in network planning and spectrum issues and also works closely with hardware manufacturers for the deployment of a comprehensive DAB environment. Currently he is responsible for the planning and management of the ongoing roll-out of DAB Italia's network and all issues related to the creation, distribution and transmission of the multiplex.
Z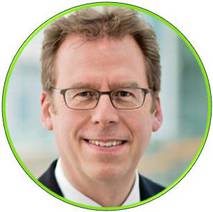 Carsten Zorger, Director, Digitalradio Büro Deutschland
Carsten Zorger is Director of the German DAB+ digital radio marketing body. Digitalradio Büro Deutschland which oversees the marketing and promotion of DAB+ digital radio in Germany. Prior to this he was head of marketing and communications at German national radio broadcaster, Deutschlandradio. Previously, he was head of public relations at Berlin?Brandenburg branch of ADAC, the German automobile association. He was responsible for corporate communications at ISP Strato AG, one of the world's largest web hosting companies. He has extensive experience in the radio industry, having been chief editor and director of audio and internet at SWR3 Börsenman and managing editor at BLR in Bavaria. Between 1987 to 1995 he was news editor and presenter at regional radio stations "Charivari" and "Radio Gong" in Regensburg.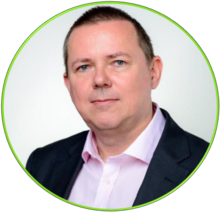 Karel Zýka, Technical and Administration Director, Head of DAB switchover, Czech Radio
Karel works as the Technical Director of Czech Radio. He has also been the Head of the DAB+ implementation strategy in the Czech Republic, which has successfully started the process of digital switchover in the country. Before joining Czech Radio, he worked as Director of regional TV network (part of MTG), as Director of Sales and Marketing at Czech Radio and as Managing Director of APA. He also works for the EBU and closely cooperates with DAB alliance EDRA.

WorldDAB General Assembly 2019 conference venue
Square – Brussels Meeting Centre
Panoramic Hall - Registration
Hall 400 - Conference room
Mont des Arts/Kunstberg
B-1000 Brussels, Belguim
Tel: +32 2 515 13 00
https://www.square-brussels.com/en/about-us/access.html
Entrance: Coudenberg 3, labelled as number 4 on the map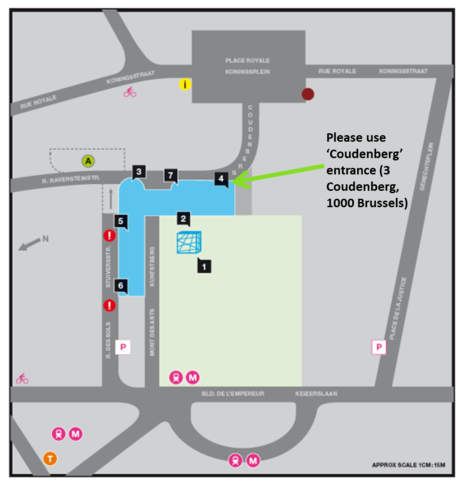 Directions to the venue
By car
There are two public car parks with over 1700 parking spaces. Parking Albertine is the closest car park and is situated underneath SQUARE with direct access to the venue from the inside. Both car parks are accessible 24H and both have recharging facilities for electric cars. For direct access from the car park, please go to level -3 and follow the directions to SQUARE. This route provides direct elevator access. A short walk away is the Grand Place car park which is conveniently placed midway between SQUARE and the UNESCO world Heritage site of the Grand Place…
By plane
Brussels Airport is a speedy 17 minutes by train from the Central Station, stopping at the European Institutions on the way. At peak times, 6 trains run every hour and from the Central Station, which is only three minutes walk to SQUARE.
By public transport
The Central Station of Brussels is a short walk across the Mont-des-Arts public gardens. All main tram, bus, metro and train lines converge here, as well as the fast train from Brussels International Airport. Train routes to every part of Belgium run from the same station which includes the cities of Antwerp, Brugge, Charleroi, Gent, Mons and Liège.
Metro lines 1 and 5, tram lines 38, 63, 65, 86

Bus lines 29, 48, 66, 71, 86, N06, N08, N09, N10, N11

Bus lines 48 and 95

Bus lines 38, 71, N06, N08, N09, N10, N11, N12

Trams 92 and 93

Accommodation
IMPORTANT: Brussels is a popular destination and will be busy during the time of this event - we recommend you book your accommodation as early as possible.
There are a number of hotels nearby at different budgets including:
ibis Brussels off Grand Place (5 mins walk)
3-star hotel
Rue du Marché Aux Herbes 100,
1000 Bruxelles, Belgium
+32 2 514 40 40
Hotel NH Collection Brussels Grand Sablon (8 mins walk)
4-star hotel
Rue Bodenbroek - Bodenbroekstraat, 2,
B-1000
Brussels - Belgium
+32 2 518 1100
Hotel Novotel Brussels off Grand Place (5 mins walk)
4-star hotel
Rue du Marché Aux Herbes 120,
1000 Bruxelles, Belgium
+32 2 620 04 29
Hotel NH Brussels Carrefour de l'Europe (5 mins walk)
4-star hotel
Rue aux Herbes, Grasmarkt Straat 110
1000 Brussel, Belgium
+32 2 504 94 00
Hilton Brussels Grand Place (4 mins walk)
4-star hotel
Carrefour de l'Europe 3
1000 Bruxelles, Belgium
+32 2 548 42 11
Gala Dinner

The Gala Dinner will be held on 5 November 2019 at the Belgian Comic Strip Center. Enhanced by an exceptional Art Nouveau home designed by Victor Horta, the Comics Art Museum is just as much a tribute to the pioneers as a glimpse of contemporary comics art.
Address
The Belgian Comic Strip Center - Museum Brussels
Rue des Sables 20
1000 Brussels
Tel.: + 32 (0)2 219 19 80
Getting there:
The venue is approximately a 13-minute walk or a 6 minutes drive from the General Assembly venue, SQUARE.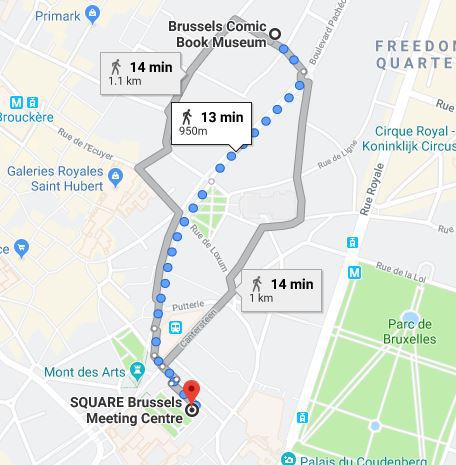 Get your DAB solutions in front of key decision makers
The WorldDAB General Assembly is our annual flagship event and brings together over 200 attendees from the international digital radio, broadcasting, electronics and automotive industries. It offers unparalleled opportunities to discuss the current issues within the digital radio industry and to create a better understanding of the challenges affecting the market.
Three reasons to sponsor, exhibit or advertise at this event
Sponsor and exhibitor logos reach an audience of 7,000+ industry contacts via our online, email and social promotions for this event
Debut your latest products and services to 200 delegates from 20 countries by placing an advertisement in the programme brochure, also shared online
Engage with potential customers in a face to face discussion while showing them your products on a table top display in the exhibition
Attendees include:
Commercial and public broadcasters

Chip, receiver and equipment manufacturers

Network operators

Regulatory bodies

National digital radio rollout bodies

Automotive manufacturers (OEMs, Tier 1s, Tier 2s)
Download the brochure for more information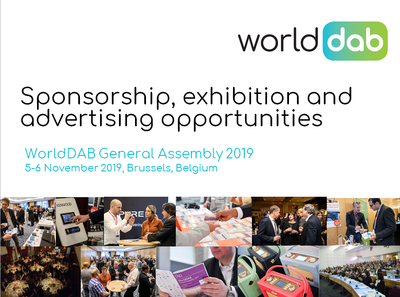 WorldDAB Award for Outstanding Service 2020

The WorldDAB Award for Outstanding Service was presented to Sergio Natucci of DAB Italia on Tuesday 5 November, in recognition for his exceptional and tireless efforts in driving DAB digital radio forward in Italy.

Previous Winners:
2018: Ole Jørgen Torvmark, Digital Radio Norway
2017: Thomas Saner, SRG
2016: Reiner Müller, Bayerische Landeszentrale fur neue Medien (BLM)
2015: Antony Sethill, Frontier Silicon
2014: Jorn Jensen, NRK
2013: Glyn Jones, Arqiva
2012: Joan Warner, CEO Commercial Radio Australia, Chair of Asia Pacific Committee
2011: Hossein Yassaie, CEO Imagination Technologies
2010: Lindsay Cornell, Chairman of TC, BBC
2009: Larissa Erismann, WorldDMB Marketing Committee Chair, SRG-SSR
2008: Zou Feng, ABS/SARFT, China
2007: Markus Prosch, Fraunhofer IIS
2006: Philip Laven, EBU
2005: Frank Hermann, Chairman of TC
2004: Goran Arvedhal, Chairman of RSC
2003: Quentin Howard, Steering Board Member
2002: Julie Ackerman, Project Director 2000 – 2002
2001: Percy Petterson, RSC Consultant, Chairman of SLC
2000: David Witherrow, President 1995 – 1997
1999: Frank Kozamerik, Project Director and Mr Frans Westra, Chairman Module 1
November 5th
11:30 - 12:30
WorldDAB General Assembly - member session (NB: only WorldDAB members may attend this session)
12:30 - 13:30
Networking Lunch
13:30 - 16:30
WorldDAB General Assembly - Day 1
19:00 - 22:30
Networking drinks and Gala Dinner
November 6th
09:00 - 15:30
WorldDAB General Assembly - Day 2