Absolute Radio Network plans DAB+ expansion
24.03.2021 by WorldDAB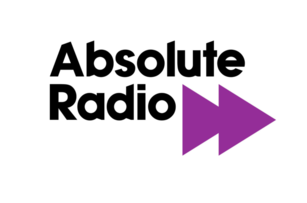 In a recent interview with Digital Radio UK, Paul Sylvester, Content Director of the Absolute Radio Network discussed the effects of the pandemic on the radio industry, and revealed plans for Absolute to step away from FM, and expand its DAB distribution.
According to Paul Sylvester, listeners have valued radio throughout the pandemic, with people tuning in more often than they have in the past.
During his recent interview with Digital Radio UK's Yvette Dore, he said that digital platforms are offering more choice and better quality listening, and listeners are aware of that - hence why 70% of Absolute's listening in the UK is now on digital.
On Absolute Radio's digital distribution strategy, he announced plans to launch Absolute Radio 00s on DAB and Absolute Radio 70s and Absolute Radio 10s on DAB+ all on London multiplexes.
Bauer's digital strategy is to ensure the right station is on the right platform to reach the biggest audiences, and offer more their listeners in and around London the opportunity to listen to more stations whenever they want to, wherever they are and across all platforms.
---
Posted in: