WorldDAB member focus - NXP
28.07.2020 -

- NXP Semiconductors WorldDAB Member - Netherlands

by Rebecca Keene, Stakeholder Relations Manager, WorldDAB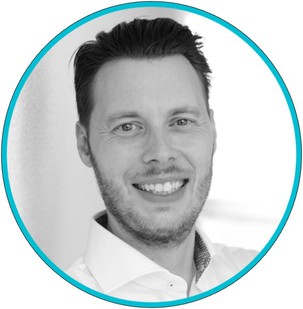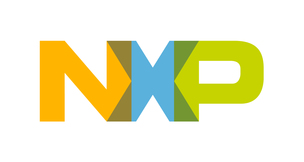 Q&A with Dr.-Ing. Jan Bremer, Senior Product Marketing Manager, NXP
What markets does your company support and what solutions do you provide?
NXP is number one in automotive infotainment systems and the global market and innovation leader for car radio solutions.[1] We offer a complete product portfolio for car infotainment systems. This includes on the radio and audio side radio receivers, digital radio baseband processors and audio solutions. Our digital radio baseband processors support multiple digital radio standards, including DAB+, HD radio, DRM and CDR.
Our latest radio and audio product is the SAF4000 IC, a multi-standard software-defined radio solution equipped with wideband tuners and advanced audio processing capability, covering the major global digital and analog broadcast standards. The SAF4000 simplifies the development of global high-performance infotainment platforms as it replaces today's multi-chip solutions with one single ultra-compact RF-CMOS device integrating up to four radio tuners into one chip.
[1] Strategy Analytics, May 2020
Can you tell us about your most recent projects?
In order to save costs and allow a greater degree of freedom in the chassis design, many carmakers are incorporating window antennas. The drawback of window antennas is that they possess a very strong directionality. To overcome this deficit, NXP has developed a special reception improvement algorithm for DAB using two antennas. This makes it possible to increase the DAB reception radius compared to standard MRC (maximum ratio combining) algorithms and significantly reduce frequent blends and audio mutes.
Because DAB and FM will still coexist for the foreseeable future, our customers focus on a truly seamless blending between analog, digital and IP radio. Therefore we have developed an advanced seamless blending feature for DAB. This enables the radio to provide the audio of the source with the best reception conditions, switching back and forth unnoticeable to the listener. In order to achieve a high-quality blending under all circumstances, multiple advanced algorithms are used such as alignment of spectral audio characteristics, time stretching/compressing and a continuous tracking of the time alignment. Using this feature, it is possible to detect an upcoming reception issue in advance in order to start the blending process before the signal is too distorted.
What do your customers value most from your solutions?
Our automotive Infotainment customers strongly value that NXP offers global turnkey radio solutions which can be applied in different regions across the world. We have developed our own decoding firmware for the major digital radio standards used worldwide: DAB+, HD radio, DRM and CDR. By having all the radio decoding software inhouse, we are able to provide our customers with continuous innovation and improvements for the individual digital radio standards. Because our latest radio baseband processors (such as the SAF4000) are truly software-defined, our customers can apply end of line programming and even over- the-air updates of the radio firmware. The value of these innovative features is to save costs and lower the complexity of managing multiple hardware and software offerings for the different regions via a simple and elegant software update. As an example, this allows carmakers to address the recent European legislation that requires European carmakers to implement digital radio in all newly produced cars in the region.
What advice would you give someone considering deploying DAB?
In-car infotainment systems are one of the main ways carmakers can differentiate themselves and are a key selling point for new vehicles. Mega trends such as autonomous driving and advanced human machine interfaces (i.e. gesture or voice control) will increase the importance of infotainment systems in the car as drivers gain more freedom to consume, select and control media from different sources. Among the array of media sources, radio reception in the car is still one of the most relevant features because it is more than music, it is entertainment. The content is curated and locally relevant and makes you part of a conversation. In this context, the in-car listening quality and audio experience plays a key role for the end-user.
In order to fulfill the requirements of modern car users, we advise our customers to deploy the following combination of radio products and software features:
Multi-standard software-defined radio solutions for global platform development
Seamless blending functionality between analog, digital and IP radio to ensure that the audio source with the best reception performance is selected
High performance tuners and algorithms, also for dual antenna systems
Advanced audio algorithms such as noise suppression which can be used to reduce the wideband noise created by electrical and hybrid car engines
Modern look and feel and the possibility of personalization of the graphical user interface of the car radio are very important. By using digital radio and IP services, the radio experience can be enhanced with additional meta data such as album art, station logos and lyrics. Adding additional features such as unified station lists (FM and digital stations in one list) and the integration of extra services including podcasts or background information about artists or upcoming concerts and events offer added value to the end-user.
For more information about NXP's infotainment solutions visit: http://www.nxp.com/infotainment