WorldDAB member focus - Radioplayer
17.06.2020 -

- Radioplayer WorldDAB Member - United Kingdom

by Rebecca Keene, Stakeholder Relations Manager, WorldDAB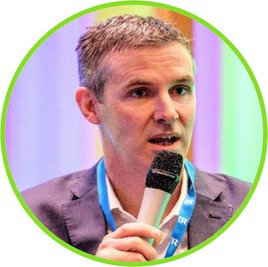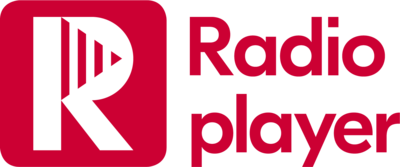 Q&A with Laurence Harrison, Director of Automotive Partnerships, Radioplayer
What markets does your company support and what solutions do you provide?
Radioplayer is the official, broadcaster-backed, non-profit organisation partnering with car manufacturers to help create world-class hybrid radio (DAB+, FM and IP working together) user experiences. We currently represent broadcasters in 12 countries across Europe and North America, and we're growing fast, because broadcasters see value in collaborating directly with car manufacturers through an organisation they own. We also develop mobile apps, web-players and integrations with voice platforms and other devices - but while these things remain important, our main focus is on keeping radio strong in car dashboards.
To do this we offer a unique high-value, low-cost partnership model to car manufacturers and their Tier 1 suppliers. We provide official broadcast metadata direct from thousands of radio stations, user-interface design support, and technology consultation services, all free-of-charge (or at-cost for bespoke work). In return, we ask car companies to respect the WorldDAB Automotive User Experience Guidelines. We don't just want to be a provider, we want to forge long-term partnerships founded on collaboration between broadcasters and car companies.
Can you tell us about your most recent projects?
For us the best way to keep radio strong in-car is to deliver hybrid radio within a high-quality user experience. We are technology/platform neutral, and are big supporters of open standards such as RadioDNS and DAB+. We closely monitor technological developments and intervene when we feel radios prime position in the car could be impacted. One example is Google's Android Automotive Operating System, which is starting to grow in importance.
We began work in late 2019 on a project to ensure hybrid radio is technologically possible in Android Automotive and the capability is baked into the core source code (known as AOSP) and available to everyone. This will have huge benefits for the radio industry but also for car manufacturers. We've also seen that the standard radio user interface in Android Automotive is currently poor, so at the same time we've been updating our reference user interface within Google's template guidelines.
What do your customers value most from your solutions?
Our official, quality metadata, direct from broadcasters, is extremely valuable to automotive partners and it's improving all the time. As our metadata and other services are offered free or at-cost we hope this will benefit the automotive sector as we emerge from the COVID-19 pandemic in a difficult economic climate.
The commitment of major broadcasters to our automotive partnerships (like this speech from the BBC earlier this year) is extremely valuable, and gives automotive partners confidence in Radioplayer. There are also practical benefits, like collaboration with broadcasters on future radio features such as podcasts, enhanced visuals, and personalisation. That sort of future vision is at the heart of the new agreement with AUDI and the VW Group which we signed last week. Partners also value our technology support to develop hybrid radio, and we've just launched a brilliant new Developer Hub, to make integration as easy as possible.
What advice would you give someone considering deploying DAB?
Quite simply, DAB/DAB+ will help ensure the best listener experience in the car. We firmly believe that DAB/DAB+ broadcast radio is at the heart of a good hybrid radio experience, and that every hybrid radio implementation should default first to DAB/DAB+, then FM, then only fall back to streaming if broadcast is no longer available. We know that automotive partners planning hybrid radio share that view. The new EU regulation ensures that all new cars now have DAB/DAB+ as standard, and this means there's a growing list of car companies seeking to deliver a world-class radio experience, with DAB/DAB+ at its heart. So even a car with a smart, hybrid, connected car radio with all the bells and whistles – first of all needs a great DAB/DAB+ radio receiver. It's the foundation of the digital future.