WorldDAB member focus - 2wcom Systems GmbH
22.05.2020 -

- 2wcom Systems GmbH WorldDAB Member - Germany

by Rebecca Keene, Stakeholder Relations Manager, WorldDAB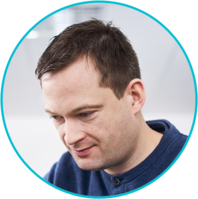 Q&A with Mr. Dipl.-Ing. (FH) Tork Niendorf, Software Design, 2wcom
2wcom Systems GmbH has recently joined WorldDAB as a member, please could you explain a bit about your main reasons for joining and what you hope to get out of your membership?
We think the membership is a great opportunity for us to become more connected to broadcast companies that are in the process to deploy DAB. Moreover, true progress does not take place behind closed doors. The possibility to interact with other manufacturers, system integrators and broadcasters is a perfect platform to exchange information on the latest requirements, ideas and technological developments. Obviously and logically our decision is also market-driven as the different authorities or politicians now understand the great benefits of digitizing radio. In recent years, we have seen a growing interest in DAB, and investments are currently being made in DAB technology in most European countries and Asia, as well as other parts of the world.
What markets does your company support and what solutions do you provide?
2wcom is a manufacturer, supplier, and system integrator of audio broadcast equipment. This includes stand-alone units and server software for DAB+, Audio over IP, MPX over IP, SAT, or FM/RDS. On top of that, we also develop custom solutions that fill specific needs for a certain customer but are not necessarily of interest to others. Our technological concept follows the approach of compatibility and flexibility in application. To tell the story exemplary for DAB: to keep the studio's audio formats independent from the distribution, 2wcom's IP-4c Audio over IP codec transmits a contribution to the headend. At the headend, the MoIN Multimedia over IP network server receives the contributing stations' data stream and transcodes and forwards it to the DAB MUX. At that point, the DAB-4c high-density converter enables not only to convert EDI to ETI and vice versa but also for distribution in networks not originally intended for DAB like ASI or DVB-S/S2. At the transmitter sites, our monitoring receiver offers opportunities for measurement, control and alarm.
Can you tell us about your most recent projects?
Currently, we are working on a major project in Europe in which exactly the system described above will be implemented. 2wcom's products convinced the customer especially because of the stability in WANs and the flexibility that is achieved for the system design. Furthermore, 2wcom was the responsible system integrator for the national DAB roll-out 2017 in Norway. The project aimed to reach the coverage of 99,8% required by Norwegian authorities, even regarding regions like fjords or oilrigs. Besides planning the system, for this purpose, we delivered our high-density DAB converter and DAB satellite receiver. These devices enable the forwarding of a DAB data stream via satellite encapsulated in an MPEG2-TS and if needed convert the signal from EDI to ETI. In recent years, several broadcasters in the world, with similar situations on-site have also opted for our proven products.
What do your customers value most from your solutions?
I think there are five aspects our customers value most:
We focus on our customers as an essential link to real-live technological needs. We are very responsive regarding requirements and "listen" intensely between the lines.
We provide high compatibility and interoperability regarding audio qualities, standards, and protocols even to third party products.
We provide flexibility in application and system design. Looking at the MoIN server, you can integrate it as a stand-alone device, on VM, or in the cloud. Moreover, the server supports use-cases like a studio to WAN bridge, EDI IP streaming, TS multiplexing, and more in parallel.
We provide outstanding transmission robustness of our solutions through a combined soft- and hardware redundancy. The DAB-4c, for example, provides PFT Dual Streaming and hot-swappable power supplies.
To us, quality is of high importance and priority. Every unit produced or serviced has to pass rigid quality checks and has to pass a long-term quality test.
What advice would you give someone considering deploying DAB?
DAB, from studios to headend to transmitter(s), takes different routes and transportation methods when compared to FM. Special care must be taken to ensure transmission robustness in your network since any problem can affect many programs at the same time. However, none of the possible issues are new and can be handled with industry-accepted approaches and methods, like using forward error correction, redundancy streaming, etc. So, our advice would be to take that into account while planning your DAB contribution network. In addition, Industry experts should keep in mind that feeding the headend via AoIP and separating the audio part from the DAB multiplex system offers several advantages. From a budgetary point of view, the studios on a network can rely on the existing AoIP setup. Moreover, a "not locked-in" arrangement with the multiplexer and audio system separated from each other, enables to replace one or the other if needed.