IBC2023
Event attended by

Date: 15th - 18th September 2023
Location: Amsterdam, Netherlands
Types: Conference, Exhibition, Seminar

WorldDAB in partnership with Broadcast Networks Europe present a conference session at IBC2023


DAB+ A firm foundation for radio
Sunday 17 September, 11:00–12:30 - Room E102


DAB+ is revolutionising the radio industry and shaping its future. This session discusses the power of digital broadcast radio in fostering democracy, trust in media, and social commitment through high-quality news, fresh formats, and captivating content. We'll explore the economic benefits and sustainable nature of DAB+ with inspiring success stories from around the world on how DAB+ is fuelling creativity, culture, enterprise and innovation. Join this session to hear about the resilient and ever-evolving world of digital broadcast radio.
Click the links to read more about the programme and meet our speakers.
Click here to view photographs from the WorldDAB Conference Session.
---
About Broadcast Networks Europe (BNE)
Broadcast Networks Europe (BNE) represents Europe's terrestrial network operators in Europe and internationally. Terrestrial broadcast network operators are responsible for managing, operating and maintaining the infrastructure that brings TV, radio and other wireless and over-the-air services to homes, cars, and other users.
As an organisation, BNE support an efficient and fair regulatory environment that give European citizens universal access to the TV and radio they watch and enjoy.
BNE's 19 members are operating in 20 European countries: Austria, Belgium, Croatia, Czech Republic, Estonia, Finland, France, Germany, Greece, Ireland, Italy, Norway, Poland, Romania, Serbia, Slovakia, Spain, Switzerland, UK and Sweden.
---
Meet the WorldDAB Project Office team:
The WorldDAB Project Office team where onsite throughout IBC2023 (15-18 September), meeting with exhibiting members and countries seeking to begin the DAB+ journey.

While at IBC2023, don't forget over 50 national and regional radio stations are available on DAB+ in Amsterdam, covering a wide variety of formats. See a list of stations across the Netherlands in the Digital Radio NL partnership.

A B C D E F G H I J K L M N O P Q R S T U V W X Y Z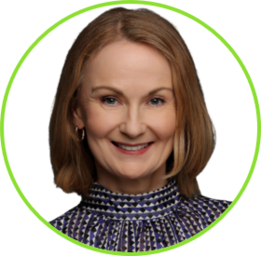 Session moderator:
Bernie O'Neill, Project Director
WorldDAB
An experienced people connector within the digital radio industry, O'Neill has headed WorldDAB since 2011, with overall responsibility for the direction and management of WorldDAB activities. Together with her team and the global network of WorldDAB members she works to further the adoption and implementation of DAB+, the digital successor of FM radio. With a background in leadership of international trade associations for over 25 years, her career expands over several industries including radio, ICT, water and education. She is an expert at driving business development, delivering value to stakeholders, strategically aligning teams, and developing effective marketing communications. Trained in international business, she has held postings in London, Brussels, and The Hague.
Speakers
F

Edmund Yirenkyi Fianko, Acting Director, Engineering
National Communications Authority (NCA)
Fianko is an electronic communications engineer. He is the Acting Director of the Engineering Division of the National Communications Authority, the electronic communications regulator in Ghana. He is a member of the Radio Regulations Board (RRB) of the International Telecommunications Union (ITU). He was the Secretary to the Digital Broadcasting Migration Committee that oversaw the transition from analogue to digital terrestrial television in Ghana from 2010 to 2016. He currently leads the project team that is conducting the DAB Trial in Ghana. Fianko holds a Bachelor's degree in Electrical/Electronic Engineering from the Kwame Nkrumah University of Science and Technology (KNUST) and a Masters in Communications Management degree from the Buckinghamshire (Bucks) New University, England. He is a member of the Ghana Institution of Engineers (GhIE) and the Institute of Electrical Electronic Engineers (IEEE). He is an ordained minister of the Methodist Church Ghana.
G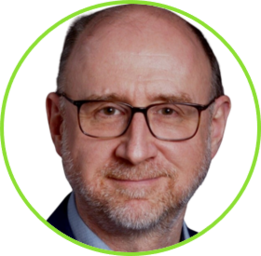 Andreas Gorsak, Project Consultant, Emergency Warning Systems
Digitalradio Deutschland e.V
Gorsak is a freelance project consultant for Digitalradio Deutschland e.V. In this function he is moderating the technical conversation in the German community and creating technical specifications towards the creation of a functional eco-system for public warnings over DAB in Germany and beyond. He is serving as a representative of Deutschland Radio at the World DAB Technical Committee. Gorsak has long term experience as Senior Engineer in broadcast development for Europe in the Automotive and After-market product domains for JVCKENWOOD. In that function he has been overseeing product development and testing for Europe. He has served as representative of JVCKENWOOD at the World DAB Steering Board and Technical Committee many years.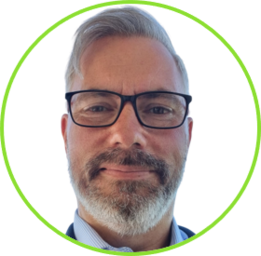 Jonas Jacobsson, Head of Broadcast and Media Technology
Telenor
Digitisation and transitions from analogue to digital services are something Jacobsson has extensive experience with. As head of coverage planning in Norkring, he has been involved in planning and implementing the digital shift for broadcasting in Norway, both on digital TV and digital radio, and most recently he has been involved in finding solutions to replace the old copper network for telephony in Norway. He has also worked internationally with coverage issues for broadcasting and mobile communications. Jacobsson was educated at Mid Sweden University in Sundsvall, in electronics and telecommunications, and also has an education in economics and administration. He has been CTO at Norkring, and numerous technical management positions in the telecommunications industry, and now works at Telenor where he is head of Telenor's department for broadcasting and media technology. In his spare time, he is often out in the wilderness on longer or shorter trips on foot, skiing or canoeing, preferably with his three children. He is also very interested in music and plays both jazz and classical music on guitar and double bass (though not at the same time).
K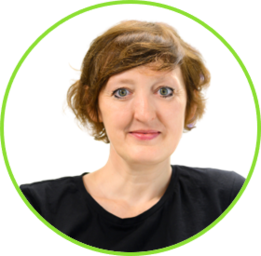 Edita Kudlácová, Head of Radio
European Broadcasting Union (EBU)
Edita Kudlácová is the Head of Radio at the European Broadcasting Union. She took up her position at EBU in March 2021. Prior to that, Edita Kudlácová worked at Czech Radio where one of her main tasks was to set up an innovation team that she lead as its Chief Creative Producer until 2021. The team has one multiple awards in journalism and public service for their work, including the Journalism Award for the best online journalism, and 2018 Prix Europa for the Best Digital Audio Project. At the EBU together with her team she set up the Podcast Group and developed a regular international gathering of senior experts on podcasting looking at the symbiosis of podcasting and live radio, focusing on new audio formats and trends in audio content, and the opportunities podcasting brings for radio industry. She is a big fan of both live radio as well as podcasts and truly believes in the bright future of both.
M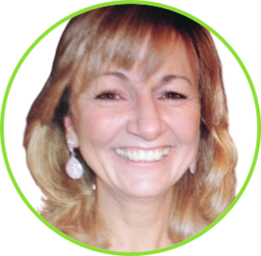 Lindsey Mack, Senior Manager DAB & External Affairs BBC Sounds
BBC
Mack has worked on driving the take up of digital radio for nearly 20 years helping to establish digital radio at the BBC with the launch of digital only stations and also unique digital only pop-up stations. It is widely recognised that DAB has been very successful in introducing new digital only services and whilst digital listening continues to grow it is apparent that the industry must work together to secure radio's future in a hybrid world. She continues to drive the BBC's cross platform strategy, managing the DAB national multiplex and raising awareness and take up of digital radio with initiatives involving as many key stakeholders as possible. Lindsey's role includes working closely with commercial radio and representing BBC Radio at a range of internal and external meetings and events.
WorldDAB members at IBC2023
(pdf version available for download here)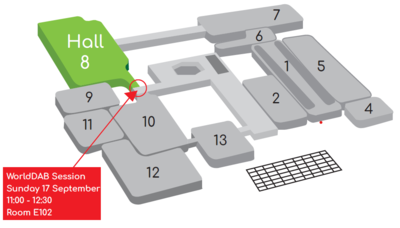 Hall 0
Faurecia Clarion Electronics, 0-A13
Hall 1
Telenor, 1-C32
Hall 2
OIV, 2-B37
Hall 3
LG Electronics, 3-C48
Hall 5
Gracenote, 5-H50
Xperi, 5-F36
Hall 8
2wcom Systems, 8-D81
Arqiva, 8-MS6-8
AVT, 8-F76
DIGIDIA, 8-D70
Fraunhofer IIS / RFmondial, 8-B80
GatesAir, 8-C82
Inovonics, 8-B77g
IZT, 8-A68
Paneda, 8-B50
Pluxbox, 8-F40
Hall 9
Academy of Broadcasting Science (ABS), NRTA, 9-C091
Hall 10
EBU, 10-D21
September 17th, 11:00-12:16 CEST
11:00 - 11:03
DAB+ A firm foundation for radio

WorldDAB in partnership with Broadcast Networks Europe a conference session at IBC2023 - Room E102

Session moderator: Bernie O'Neill, Project Director, WorldDAB

Welcome and session overview

11:03 - 11:15
Radio's core strengths - trusted, reliable and adaptable

Edita Kudlácová, Head of Radio, European Broadcasting Union (EBU)

11:15 - 11:27
The economics and sustainability of DAB+

Jonas Jacobsson, Head of Broadcast and Media Technology, Telenor

11:27 - 11:39
DAB+ for national emergency warnings in Germany

Andreas Gorsak, Project Consultant, Emergency Warning Systems, Digitalradio Deutschland

11:39 - 11:51
Building a strong future for BBC Radio

Lindsey Mack, Senior Manager DAB & External Affairs BBC Sounds, BBC

11:51 - 12:03
DAB+ launch in Ghana - the first in West Africa

Edmund Yirenkyi Fianko, Acting Director, Engineering, National Communications Authority (NCA)

12:06 - 12:16
Q&A