WorldDAB Automotive 2023
Organised by

Date: 15th June 2023
Location: Paris, France
Types: Conference, Exhibition

WorldDAB Automotive 2023
Thursday 15 June 2023 09:00-15:30 (CEST)
In-person and online
Radio France, Maison de la Radio, 116 Av. du Président Kennedy, 75016 Paris, France


With millions tuning into their car radio every day, broadcast radio's presence in the connected dash is critical for years to come.
On Thursday 15 June, delegates came from across the world to Paris, to attend the annual WorldDAB Automotive event, which this year was held in the hybrid format (in-person & online). Delegates came together to discover the latest initiatives broadcasters and auto manufacturers are working on to enhance the radio listener's experience in the car. Leading car brands and radio broadcasters shared their vision on the opportunities and challenges presented by connected cars and why DAB+ remains essential for radio's future.

In-person delegates were cordially invited to attend an informal 'networking drinks reception' the evening before, which was held at RADIOEAT – The Terrace.
Session recordings are now available via the WorldDAB YouTube channel, along with speakers' presentations.
View our Flickr galleries of photographs from the Networking Drinks and WorldDAB Automotive 2023.
Partner Sponsor
Lunch Sponsor Networking Drinks Sponsor
Coffeee Break Sponsor Lanyard Sponsor
Exhibitors
A B C D E F G H I J K L M N O P Q R S T U V W X Y Z
Speakers
B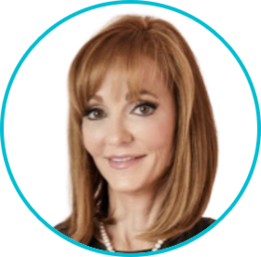 Caroline Beasley, Chief Executive Officer
Beasley Media Group
Beasley serves as CEO of Beasley Broadcast Group, LLC. In addition, she serves on the FCC Diversity and Inclusion Committee and is a member of the Broadcasters Foundation of America Board of Directors. In 2017, she was honoured by Radio Ink magazine as "Radio Executive of the Year" and has been consistently ranked among the top five "40 Most Powerful People in Radio" by the publication. In addition, she has been featured in the magazine's "Most Influential Women in Radio" issue on an annual basis since 2003. She is a past recipient of the Distinguished Service Award from the North Carolina Association of Broadcasters and the Frances Preston Trailblazer Award from the Mentoring and Inspiring Women in Radio Group (MIW). In 2019, she was honoured with the "Horizon Award" for her visionary industry leadership during the Media Institute's Annual Free Speech Gala.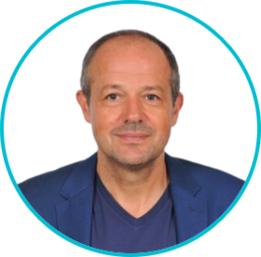 Rainer Biehn, Technical Director & Deputy Managing Director
bmt
Rainer Biehn has been employed at bmt since 1995 and has been Technical Director and Deputy Managing Director since 1999. He is responsible for the coordination and implementation of technical projects and products. After completing his studies in electrical engineering with a focus on communications engineering, he started his career at the Institut für Rundfunktechnik on the simulation of error protection mechanisms for digital radio DAB. In addition to project coordination, he is also regularly involved in the implementation of our products and has designed and constructed bmt's TV playout centre.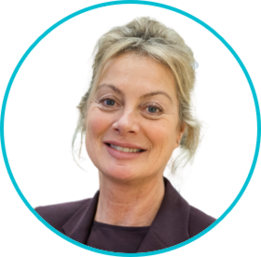 Jacqueline Bierhorst, Project Director
Digital Radio Netherlands
Bierhorst has been a pioneer in commercial radio since 1987, specialised in distribution, marketing and content. She has a strong track record in launching and leading successful commercial television and radio channels in The Netherlands and Belgium. From 2011 until 2015 she was project leader on the roll out of the DAB+ network in The Netherlands and since 2015 she is project director Digital Radio NL, a collaboration between public and commercial broadcasters and the Ministry of Economic Affairs coordinating involvement of all stakeholders and joint marketing of Digital Radio. Jacqueline is owner of Jacky B Entertainment Solutions, Vice President of WorldDAB, a member of the WorldDAB Steering Board and an active ambassador of digital radio throughout Europe. Jacqueline is also consultant of the Flemish Government, Department of Culture, Youth and Media on the introduction of DAB+ in Flanders, initiating collaboration throughout the Flemish stakeholders on digital radio and country manager Radioplayer Netherlands.
C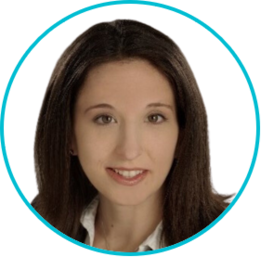 April Carty-Sipp, Executive Vice President of Industry Affairs
National Association of Broadcasters (NAB)
April Carty-Sipp is Executive Vice President, Industry Affairs. She oversees the department's day-to-day operations, where she works to increase membership growth and retention and supports member services, key industry initiatives and events. April has over 20 years of experience in the television industry leading programming, creative, branding, production and community affairs teams for corporations such as Disney ABC Television Group and Comcast/NBCUniversal.
D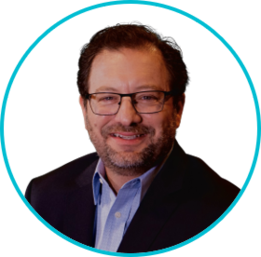 Joseph F. D'Angelo, Senior Vice President
Broadcast Radio, Xperi
D'Angelo is responsible for the global broadcast radio business and product development at Xperi. As one of the founders of iBiquity Digital he has led commercial licensing, product development and technology innovation efforts during his tenure and currently leads Xperi's global radio services with a focus on HD Radio, DAB, hybrid and streaming radio services. He manages resources around the world committed to ensuring broadcast radio has a rich and vibrant offering in today's digital broadcast and connected world.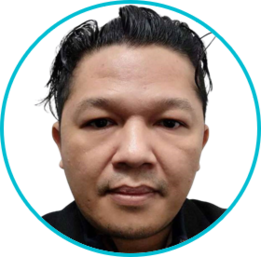 Vincent Derouault-Tep, Account Manager, Automotive
ACCESS Europe
Derouault-Tep has been with ACCESS Europe, Automotive, since 2018. Prior to this his career includes Huawei Europe, HQ Dusseldorf: Cloud and OTT services, Business and Networks consulting (5 years). Imagine communication: Video audio services, Product Marketing Manager (5 years). Derouault-Tep holds an Engineering degree in Telecom from Polytech Orleans (1996).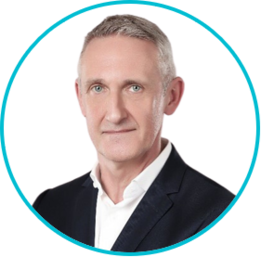 Jean Philip De Tender, Deputy Director General, Director of Media
European Broadcasting Union (EBU)
De Tender has been EBU Media Director since 2015, overseeing strategy, management, networks and content. In 2021 he was nominated Deputy Director General of the organization. For more than 25 years he worked for VRT, the Flemish public broadcaster in Belgium. He started his career as a journalist working on various television and radio programmes. Later on, as television programme manager, he was responsible for a wide range of programmes covering all genres, from fiction to entertainment, current affairs and reality. From 2007 to 2013, he was the channel manager of Eén, the biggest television channel in Flanders. During his tenure, Eén grew to achieve enormous success, cornering a share of more than 33% and plotting a clear course for public broadcasting. During his last two years at VRT, he was in charge of all television channels (Eén, Canvas and Ketnet).
F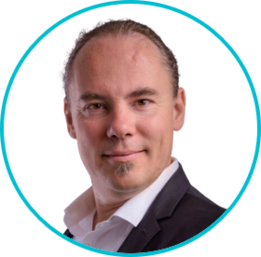 Xavier Filliol, COO
Radioline
A Pioneer of digital music since 1998 (MP3.fr, Musiwave, Audionamix…), he now manages Radioline - a global radio provider - as COO. He co-organises events and discussions on digital audio since 2011. He also participates in regulatory debates on culture and innovation since 2000, as co-president of the Digital Audio Committee of GESTE and member of the union of digital music providers (ESML).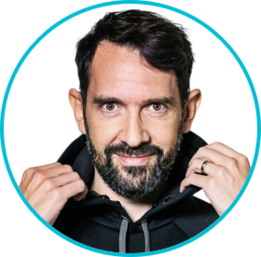 Peter Fohrwikl, Head of Programme Services
Südwestrundfunk (SWR)
Fohrwikl has been working at the crossroads of radio, distribution, mobility, and technology for more than 20 years. He is currently Chief of Staff for the directorate of programming @SWR/ARD and leads the ARD workgroup for all organisational and technical issues related to radio. Other positions had him testing entertainment software for BMW, failing a startup in cooperation with Deutsche Bahn, developing online strategies and content for BR-Klassik and consulting at Bayerischer Rundfunk, ARD and EBU on DAB+, IoT, in-car entertainment, social media and its relationships with the future of radio.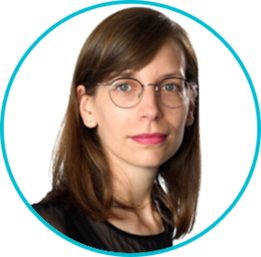 Justine Gheeraert, Strategic Partnerships
Radio France
Gheeraert has been working at Radio France for the past 5 years, she previously worked in a digital consultancy firm named FABERNOVEL. Today she is in charge of the development of great listening experiences on third party platforms (audio, video and social media) and connected devices (cars, smart speakers, voice assistants).
H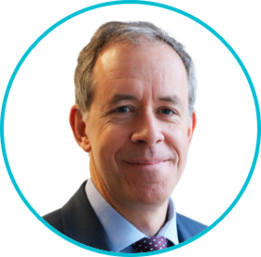 Patrick Hannon, VP Corporate Development
Frontier Smart Technologies
President, WorldDAB
Hannon is Vice President Corporate Development at Frontier Smart Technologies. Frontier is a leading supplier of chips, modules, and software for digital radio. Hannon's remit encompasses strategy, communications and encouraging the successful roll-out of digital radio around the world. Hannon has been President of WorldDAB since November 2013. During this period, DAB digital radio has made significant progress across Europe – with growing signs of interest in the rest of the world. In his role as President, he plays an active role in shaping WorldDAB's strategy and ensuring that the organisation is fully focused on its core objectives. He has spoken at events in over 20 countries and has worked with DAB advocates to ensure the successful launch and development of new DAB markets.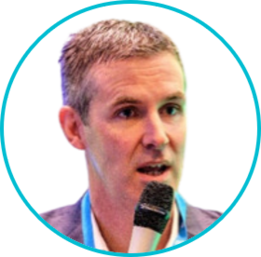 Laurence Harrison, Director of Automotive Partnerships
Radioplayer Worldwide
Harrison leads Radioplayer's work with the automotive industry across Europe and internationally, building partnerships with the leading car manufacturers and multimedia technology suppliers around metadata, HMI design and smart radio development in connected and autonomous cars. He is a current member of the WorldDAB Steering Board and Chaired the WorldDAB User Experience Group for 5 years. With WorldDAB, he led the research and development of the WorldDAB in-car UX guidelines and the subsequent engagement with major car manufacturers. He previously worked for Digital Radio UK where he led the partnerships with car manufacturers that saw digital radio included as standard in all new cars.
L
Jean-Francois Labal, Digital Partnership Head
Renault
Labal is heading digital partnerships and business development at Renault Group, including the automotive brands Renault, Dacia and Alpine. As such, he is responsible for the content and application offer strategy and recently launched a new partnership with Radioplayer for the Renault brand. Before joining Renault Group in 2017, he worked in High Tech companies such as Alcatel-Lucent, LGe and NEC as business development director in the fields of multimedia and connectivity and as Vice Chairman at the GSMA bringing together the worldwide network operators.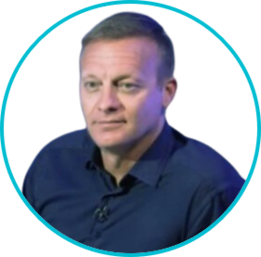 Eugenio La Teana, Head of Innovation
RTL 102.5
La Teana is a radio innovator and visionary. He worked in the development and conception of Radiovision, which revolutionized the fusion of radio and television while preserving its essence. He has deep experience in cross-media radio broadcasting. As a member of the WorldDAB Steering Board and the European Digital Radio Alliance (EDRA) within the European Broadcasting Union (EBU), La Teana plays a crucial role in shaping the future of digital radio on a global scale. In addition, he serves as Country Manager of Radioplayer Italia and COO of EuroDab Italia (national DAB network operator), further consolidating his position as a key figure in the industry. He is a respected speaker at international conferences, were he shares his experience and visionary ideas on the future of radio. His passion for innovation and his dedication to the development of hybrid radio make him a respected expert in the industry. With his strategic role at RTL 102.5, his prominent positions in industry organizations and his instrumental contributions to the advancement of digital radio, La Teana continues to shape the radio landscape and inspire professionals worldwide.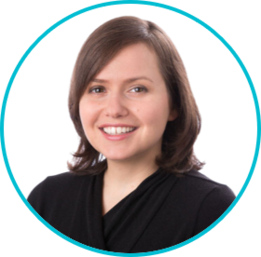 Megan Lazovick, Vice President
Edison Research
Lazovick is a Vice President at Edison Research. She crafts custom research for thought leadership and content marketing and specializes in the creative presentation of data and insights. Lazovick is an experienced moderator in many forms of qualitative research: focus groups, one-on-one interviews, and ethnographic in-person studies. She has spent substantial time traveling around the country interviewing people about their lives and passions. Her observations on consumer attitudes and behaviour helped to shape custom research studies that have been widely publicized and cited in the media industry, such as Edison's Share of Speech and NPR and Edison Research's Smart Audio Report. She has presented internationally at Next Radio, The European Radio Show, RAIN Summit London, Campaigns and Marketing Summit, Marketing to Women, Marketing to Moms, Country Radio Seminar, and other prominent media industry events. Lazovick is a graduate of The College of New Jersey where she majored in Communication Studies with a focus in radio and television.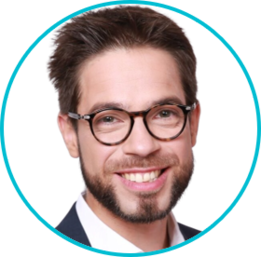 Yann Legarson, CEO
Radioplayer Worldwide
Passionate about radio and technology, Legarson began his career as a radio presenter. After various entrepreneurial experiences, he became head of development and digital marketing at Les Indés Radios, a group of 130 independent radio stations. Les Indés Radios has the largest radio audience in France. He was appointed Managing Director of Radioplayer France in July 2020 and successfully launched the platform in April 2021. In May 2023, he was appointed as the CEO of Radioplayer with the aim of developing the platform in cars, smart speakers, mobile phones and in any digital environment where radio is listened to. Radioplayer is currently available in 19 European countries and Canada.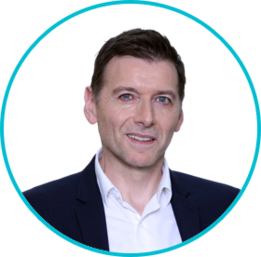 Alain Liberty, Director of Corporate Affairs
Lagardère News
Since his beginnings in the 80s, Liberty has worked in all radio professions, from animation to journalism and general management, in many radio antennas (Radio Scoop, Chante France, Skyrock, Voltage FM, Groupe 1981...). Between 2017 and 2022, he chaired SIRTI, the Union of Independent Radio Stations. Since the end of 2022, he has held the position of Director of Institutional Affairs at Lagardère News and Europe 1.
© Capa Pictures_Lagardère News
M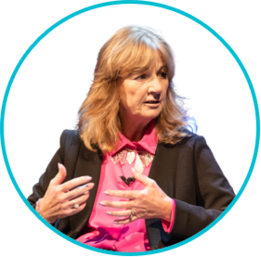 Lindsey Mack, Senior Manager DAB & External Affairs BBC Sounds
BBC
Mack has worked on driving the take up of digital radio for nearly 20 years helping to establish digital radio at the BBC with the launch of digital only stations and also unique digital only pop-up stations. It is widely recognised that DAB has been very successful in introducing new digital only services and whilst digital listening continues to grow it is apparent that the industry must work together to secure radio's future in a hybrid world. She continues to drive the BBC's cross platform strategy, managing the DAB national multiplex and raising awareness and take up of digital radio with initiatives involving as many key stakeholders as possible. Lindsey's role includes working closely with commercial radio and representing BBC Radio at a range of internal and external meetings and events.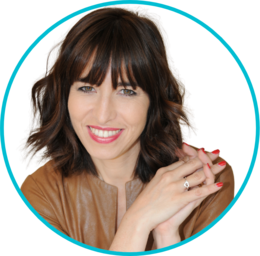 Candice Mahout, Head of the Culture Department
BFMTV
CONFERENCE MODERATOR
Mahout is Head of the Culture Department of BFMTV and covers major cultural events live (from the Prix Goncourt to the Cannes Film Festival). She also speaks daily in the Live Toussaint on all social issues. And she regularly hosts the program "BFMTV répond à vos questions", which answers all questions from viewers about current events with the help of numerous specialists. Mahout has a solid economic background which she studied at ESCP (Ecole Supérieure de Commerce de Paris), one of the three major Parisian business schools. She then joined the CFJ (Centre de Formation des Journalistes) and specialised in television journalism.
O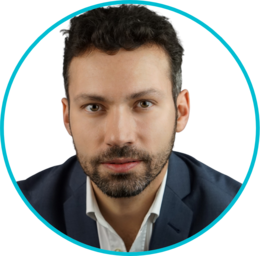 Olivier Oddou, Editor
Des Ondes Vocast (vocast.fr)
Oddou is a senior manager and media journalist, known for his contributions to numerous radio publications and conferences throughout Europe. With a particular focus on digital radio and new trends, he is currently Editor-in-Chief and Producer of the podcast "Des Ondes Vocast," catering to radio professionals.
P

Gregor Pötzsch, Product Owner, Radio
CARIAD, Volkswagen Group
Pötzsch is a digital radio native as Product Owner @Cariad entertainment, smart functions and gaming dev team. He is driving the Digital Radio Entertainment Future @Cariad for Volkswagen Group. Together with WorldDAB, RadioDNS and Radioplayer he connects the Broadcast Community with the Automotive World.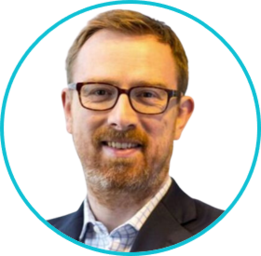 Nick Piggott, Project Director
RadioDNS
Piggott has spent the majority of his career working in the radio industry, initially in programming and then moving to digital radio and online innovation. He is one of the founders of RadioDNS Hybrid Radio, the open technology project that lets broadcast radio and IP work together, combining the power of broadcasting to reach many people and the power of the internet to deliver enhanced or personalised content.
R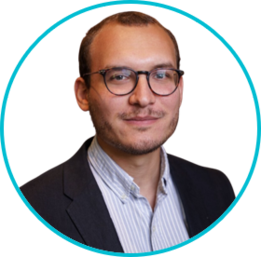 Matthieu Rawolle, Senior Media Analyst
European Broadcasting Union (EBU)

Rawolle has been working as a media analyst since 2018 and joined the European Broadcasting Union in 2021. As part of the Media Intelligence Service, he writes reports and helps EBU Members anticipate the industry's evolution and defend public service media's value and uniqueness.
S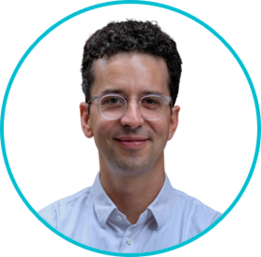 Elisha Sessions, Distribution Manager
BBC
Sessions leads the BBC's in-car distribution strategy and chairs the EBU's Connected Cars and Devices Working Group. While at the BBC he has led the curation of BBC Sounds, led Radio 1's digital output and commissioned a handful of podcasts. He lives in East London.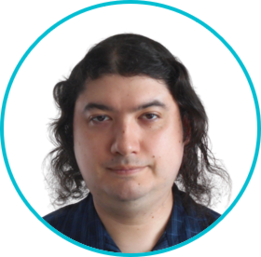 Dr Michal Šim?nek, Function & Concept Engineer Tuner Core (T2-BF)
CARIAD Volkswagen Group
Šim?nek is function and concept engineer for DAB and FM functions at Cariad SE (Volkswagen company for software development). Before he worked 8 years for Škoda auto radio development also in DAB and FM area. His main area of expertise is propagation of electromagnetic waves, which he studied and published at Czech Technical University in Prague.
V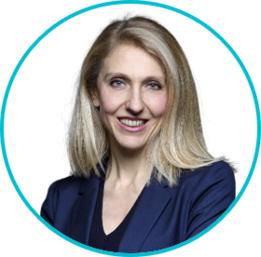 Sibyle Veil, CEO
Radio France
Veil joined Radio France in the summer of 2015 as Deputy Director in charge of operations and finance. A graduate of the Institut d'études politiques de Paris (1999) and holder of a DEA in European Politics (Paris III, 2000), she joined the State Council on graduating from ENA (promotion Léopold Sédar Senghor) in April 2004. She was appointed rapporteur to the Finance Section of the State Council in April-June 2007, and was then appointed State Counselor. From 2007 to 2010, she was an advisor to the President of the French Republic in charge of Labor, Housing, Social Relations, Solidarity and Healthcare issues. In November 2010, Veil became Director of the transformation plan at Assistance publique - Hôpitaux de Paris, a position she held until joining Radio France as Director of Operations in June 2015. Veil was appointed President and CEO of Radio France by the CSA (Conseil supérieur de l'audiovisuel) on April 12, 2018, and took office on April 16 of the same year becoming the first woman appointed to head Radio France since Michèle Cotta in 1981. From 2019 to 2021, Veil chaired the association Les Médias Francophones Publics, which brings together 12 media groups, radios and televisions, from French-speaking countries. She was appointed on December 2022 by the ARCOM for a new term as CEO of Radio France.
W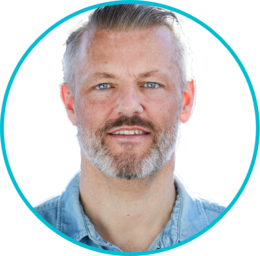 Håvard Wien, Head of Radio Distribution
Norwegian Broadcasting Corporation (NRK)
Wien has been with The Norwegian Broadcasting Corporation (NRK) since 2002 working on the technical side of their radio offering. Since 2012 he has been managing the DAB multiplexes at NRK and improving on-air broadcasts in Norway with features like traffic, transport, and alarm announcements. Since January 2021 he has been Head of Radio Distribution. In short Wien is involved in all things related to DAB at NRK, including the FM switch off in 2017. He is also a member of the WorldDAB Technical Committee.

AVT Audio Video Technologies GmbH
AVT Audio Video Technologies was founded in 1996 in Nuremberg as a manufacturer for professional audio equipment.
Today, AVT is a leading manufacturer of DAB technology offering reliable hardware and software solutions for small, cost effective setups as well as scalable, fully redundant headends.
By tailoring individual solutions aimed at the changing requirements of a developing market, AVT equips its partners with the technology necessary to shape the media landscape of tomorrow. While steadily developing new systems to connect digital infrastructure and broadcast, we also make sure to continuously improve our existing products by implementing new features to enable sustained use. All our hardware systems are DSP based to offer highest reliability for a prolonged lifecycle.
AVT has more than two decades of comprehensive audio knowledge and offers more than just DAB products. As one of the leading manufacturers of telephone hybrid systems and audio codecs, we are also able to realize cross-system integrations. The AVT systems, which are developed and manufactured in Germany, are deployed worldwide via national distributors. This gives us the opportunity to monitor global developments in broadcast and provide comprehensive solutions.

DIGIDIA
DIGIDIA provides end-to-end DAB & DAB+ solutions for broadcast and test applications. The broadcast transmission range encompasses multiplexers, content servers, IP gateways for EDI & ETI, and road tunnel transmission/break-in products. The monitoring range includes professional RF receivers and EDI/ETI/RF monitoring platforms. All products are provided for both virtual and physical server platforms - Software and hardware designs are 100% done in house. DIGIDIA is part of the NAUTEL group with a strong background in the broadcast industry.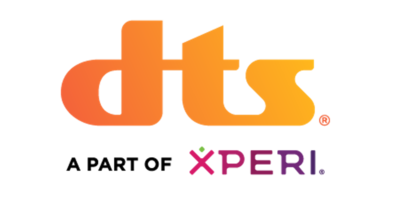 DTS, a part of Xperi
Xperi's automotive technologies, DTS AutoSense, DTS AutoStage, and HD Radio are designed to improve the in-vehicle experience, making it safer and more enjoyable.
Since 1993, DTS has been dedicated to making the world sound better. Through its pioneering audio solutions for mobile devices, home theater systems, cinema and beyond, DTS provides incredibly high-quality, immersive and engaging audio experiences to listeners everywhere. Now, DTS is also powering imaging and sensing technologies as well.
DTS AutoStage, built on the largest and deepest data set of broadcast and music metadata, combines over the air broadcast with IP-delivered content for a robust, richer, more personalized in-cabin infotainment experience, to deliver a globally available, OEM-grade enhanced radio solution compatible with DAB+, analog, and HD Radio.
When joining DTS AutoStage, broadcasters maintain control of their content in the car dash and gain access to end-user analytics.
Broadcasters can join for free at dts.com/autostage.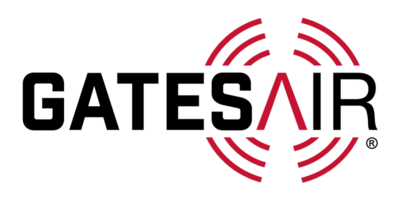 GatesAir
GatesAir is the only industry supplier to offer complete solutions for all digital radio standards – including DAB. Decades of experience and innovation in VHF broadcasting have now resulted in the industry's most efficient and reliable DAB over-the-air solutions, courtesy of GatesAir's Maxiva™ transmitter range. For more information, please visit www.gatesair.com/dab.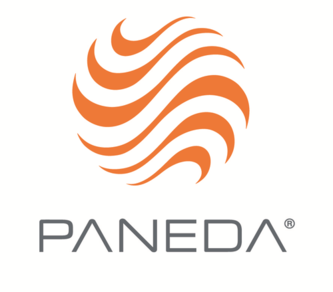 Paneda 
Paneda offers innovative and cost-effective DAB solutions: safety systems, broadcast networks and broadcast systems. Nearly 200 tunnels in Norway are equipped with Paneda systems. Many local and public European broadcasters are using Paneda DAB Head-End systems with a complete range of products including multiplexing, audio encoders, data insertion and content management. 

Radioplayer
We're a non-profit partnership, backed by the BBC and commercial radio, and our aim is to keep radio listening simple - particularly on connected devices. Increasingly, we're working on multiplatform 'hybrid' products, and forming partnerships to help improve radios in cars. We're all about the user-experience. Stations in Radioplayer get to use our highly-capable web players, top-rated apps for radio discovery, and our innovative search and recommendation engines. There are now 6 European countries using this Radioplayer technology. But we also do what's been called 'R&D for Radio', helping the industry answer questions like: How do we maintain in-car listening? How do we make multi-platform radios simpler to use? How do we power all this new stuff easily?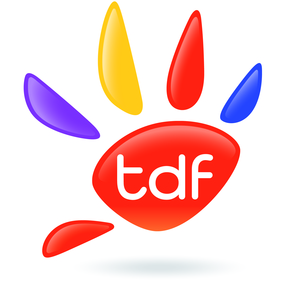 TDF
The TDF Group, based in Paris, France, is a leading European distributor of radio and television services and an important developer of data communications networks and network infrastructure.
June 15th, 09:00-15:30 CEST
09:00 - 15:30
WorldDAB Automotive 2023 - Keeping radio prominent
09:30 - 10:30
Session 1

Keeping broadcast radio prominent
The WorldDAB President gives an overview on the importance of maintaining (digital) broadcast radio's prominence in the car, and the latest trends and initiatives relating to the in-car audio experience.
Patrick Hannon, President, WorldDAB

Why DAB+ is crucial for Radio France
France's DAB+ roll-out is about to reach over 50% population coverage, with key autoroutes covered, and the first large-scale national marketing campaign will commence later this year.
Sibyle Veil, CEO, Radio France (in french)

Broadcast radio's importance for Europe's public service media
EBU shapes the best regulatory and technological frameworks for its members, setting international technology standards and building strategic partnerships - including with Big Tech. The EBU Connected Cars and Devices group discusses challenges and opportunities in this area, and a priority for the EBU Radio Committee is to ensure radio's prominence in connected cars.
Jean Philip De Tender, Deputy Director General, Director of Media, EBU

SWR's focus on the car
SWR is committed to delivering strong radio content to its listeners - especially in the car. With a focus on road tunnel coverage, SWR delivers rich programming, uninterrupted reception and passenger safety on DAB+.
Peter Fohrwikl, Head of Programme Services, Südwestrundfunk (SWR)

Broadcast radio for French commercial radio
Why broadcast is important for the French commercial radio sector and the role of DAB+.
Alain Liberty, Director of Corporate Affairs, Lagardère News (in french)

10:30 - 11:30
COFFEE
11:00 - 12:00
Session 2

Radio's prominence - the US perspective
NAB has long been focused on ensuring that the connected car of the future includes easily accessible AM/FM radio, while supporting innovations to enhance the presence, appearance and overall position of radio in the connected car.
Jacqueline Bierhorst, Vice-President, WorldDAB in conversation with April Carty-Sipp, Executive Vice President of Industry Affairs, National Association of Broadcasters

Audio in cars - latest findings from EBU's Media Intelligence Service
EBU's Media Intelligence team surveys EBU members to identify the issues that impact public service media (PSM), providing EBU Members with reliable data, trustworthy analysis and arguments to build their case. We hear about the findings of their latest research into audio in the connected car.
Matthieu Rawolle, Senior Media Analyst, EBU

NEW RESEARCH - Does EV charging impact on DAB+ listening?
Electric cars and charging stations undergo extensive electromagnetic compatibility (EMC) testing to ensure their compliance with appropriate EMC regulations - but does charging an electric vehicle influence its DAB+ reception? In Norway 100% of new cars sold have DAB+, of which almost 80% are electric - which is why Norway was the first country to be surveyed.
Håvard Wien, Head of Radio Distribution, NRK and Dr Michal Šimunek, Function and Concept Engineer Tuner Core (T2-BF), CARIAD

The story of your station – the connected car and your user's journey with radio
Connected cars are providing broadcasters with amazing, timely insights into how, when, what and where their listeners are engaging with their programming. A deeper look into audience behaviours and how DAB+ is becoming the foundational source of radio listening in Europe.
Panel discussion: Chair - Joe D'Angelo, Xperi, with Lindsey Mack, Senior Manager DAB & External Affairs BBC Sounds, BBC and Caroline Beasley, CEO, Beasley Media Group

12:00 - 13:00
LUNCH
13:00 - 14:00
Session 3

Renault's collaboration with broadcasters for hybrid radio
Renault recently announced a hybrid radio partnership with Radioplayer. How important is broadcast radio/DAB+ in Renault connected cars, how will the Radioplayer partnership help build a great hybrid radio experience, and what technological developments are happening in-car that will impact radio?
Yann Legarson, CEO, Radioplayer Worldwide in conversation with Jean-Francois Labal, Digital Partnership Head, Renault

Strategic digital partnerships for broadcasters
Digital Strategic Partnerships are a major focus for Radio France - especially related to the car. Who is Radio France partnering with to ensure radio stays prominent in the cars of the future?
Media journalist Olivier Oddou in conversation with Justine Gheeraert, Strategic Partnerships, Radio France

In-car cabin design trends and what to expect with Android Automotive OS 14
With more cars becoming connected and equipped with immersive displays, we take a look inside the car and the car radio of the future. How will changes in cabin design impact on user interaction with the car, with other devices or passengers and with the DAB radio in the car? Also the release of Android Automotive OS 14 to include a new multi-screen feature is imminent. What does this mean for radio broadcasters and their conversation with auto manufacturers?
Xavier Filliol, COO, Radioline in conversation with Vincent Derouault-Tep, Account Manager, Automotive, ACCESS Europe and Joe D'Angelo, Senior Vice President Broadcast Radio, Xperi

14:00 - 14:15
COFFEE
14:15 - 15:30
Session 4

NEW RESEARCH - Understanding the in-car radio listener's user experience
The "cockpit of the future" means car manufacturers are investing in innovative technologies for new user experiences and it is vital that radio is prioritised and remains prominent. WorldDAB has commissioned Edison Research to conduct a major study to understand the listener's experience of using radio in the car.
Megan Lazovick, Vice President, Edison Research

WorldDAB's work in implementation - an update
Correct implementation of the DAB standards is key to ensuring the best experience for the driver. WorldDAB collaborates across the industry to provide OEMs, broadcasters and service providers with the information they need to ensure correct implementation. This session will take a look at existing WorldDAB guidelines and those that are in the pipeline.
Gregor Pötzsch, Product Owner, Radio, CARIAD and Nick Piggott, Project Director, RadioDNS

What does personalised radio look like on DAB+?
Personalised Radio covers many types of initiatives within the radio landscape. This panel looks at how broadcasters and service providers are personalising DAB+ radio and the impact on the driver.
Elisha Sessions, Distribution Manager, BBC in conversation with Rainer Biehn, Technical Director & Deputy Managing Director, bmt and Eugenio La Teana, Head of Innovation, RTL 102.5

Maintaining the dialogue with car makers - practical advice and next steps
The Edison Research will highlight the lasting importance of a great in-car broadcast radio experience. What do the research findings mean for future collaboration between broadcasters and auto manufacturers?
Panel discussion: Chair - Laurence Harrison, Director of Automotive Partnerships, Radioplayer, with Megan Lazovick, Vice President, Edison Research, Gregor Pötzsch, Product owner, Radio, CARIAD and Eugenio La Teana, Head of Innovation, RTL 102.5

Q&A