WorldDAB Summit 2021
Organised by

Date: 9th November 2021
Location: Online
Types: Conference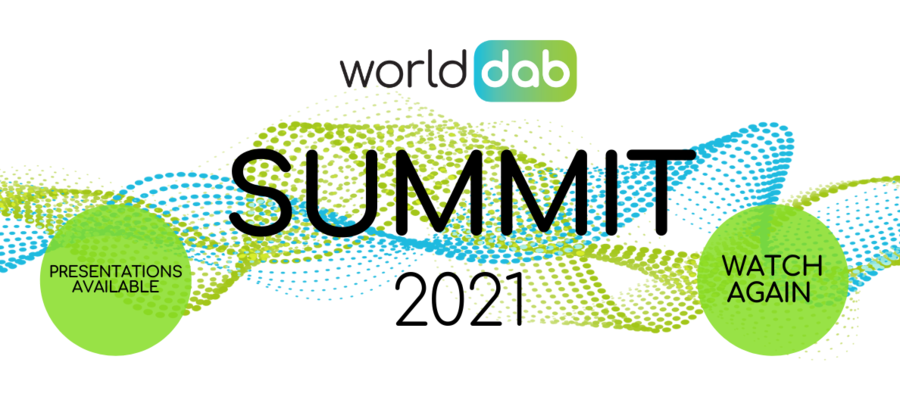 9 November 10:00 – 15:00 CET


The WorldDAB Summit 2021 took place on 9 November, bringing together digital radio experts from across the radio industry.
Car Buyers Survey - Edison Research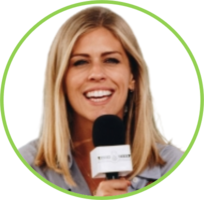 Our host - TV presenter Nicki Shields
Partner sponsors
Sponsorship opportunities are available for this event. Download the sponsorship brochure to find out more about the options available. For more information or to register your interest, contact the Project Office.
PARTNER SPONSORS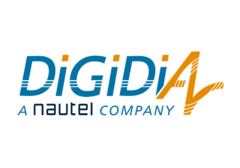 DIGIDIA
DIGIDIA provides end-to-end DAB & DAB+ solutions for broadcast and test applications. The broadcast transmission range encompasses multiplexers, content servers, IP gateways for EDI & ETI, and road tunnel transmission/break-in products. The monitoring range includes professional RF receivers and EDI/ETI/RF monitoring platforms. All products are provided for both virtual and physical server platforms - Software and hardware designs are 100% done in house. DIGIDIA is part of the NAUTEL group with a strong background in the broadcast industry.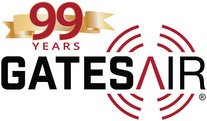 GatesAir
GatesAir (formerly Harris Broadcast) has been an innovator in over-the-air broadcasting for nearly 100 years, and today offers the industry's broadest portfolio with the most energy-efficient TV & Radio transmitters to help broadcasters deliver and monetize content around the globe.
GatesAir is the only company to support all digital radio standards (including DAB/DAB+), and our over-the-air customers rely on our networking and transmission solutions to maximize new revenue opportunities. Our innovative and expanded solutions will help you achieve the outstanding sound quality and reception required to attract, retain and grow your audience share while delivering low total cost of ownership.
GatesAir's Intraplex solutions give broadcasters bandwidth-rich solutions for moving content over IP networks, with visibility into stream and network performance. We continue to innovate robust and reliable solutions for traditional RF STL connections that can also accommodate IP traffic. In larger transmitter networks, Simulcasting technology ensures all GatesAir transmitters are time-locked for synchronous, over-the-air content delivery.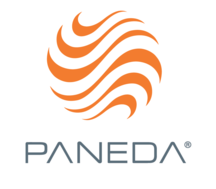 Paneda
Paneda offers innovative and cost-effective DAB solutions: safety systems, broadcast networks and broadcast systems. Nearly 200 tunnels in Norway are equipped with Paneda systems. Many local and public European broadcasters are using Paneda DAB Head-End systems with a complete range of products including multiplexing, audio encoders, data insertion and content management.

Radioplayer
Radioplayer is the official, non-profit, broadcaster-backed radio platform. We are currently in 14 countries and growing fast. Our main aim is to keep radio strong in cars by partnering with car companies and offering services to help create world-class, smart hybrid radios with broadcast radio at their heart. Our focus is on helping to create a brilliant user experience and ensuring that stations brands and content stand out on the dashboard. As part of our unique high-value low-cost partnership model we offer car companies:
Provision of official, quality broadcaster metadata via the Worldwide Radioplayer API (WRAPI)
Technical development and integration support
Our Android Automotive hybrid radio application for use as car companies own radio experience
Consultancy on user interface design
Development and delivery of a long-term roadmap/vision for in-car radio and audio
Share technology, compete on content | Radioplayer Worldwide
A B C D E F G H I J K L M N O P Q R S T U V W X Y Z
Our host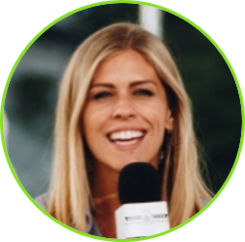 Nicki Shields, TV presenter 
Nicki is a TV presenter and live events host, regularly seen on screens as the face of BBC's FIA Formula E Championship, the electric street racing series. She is also the anchor for a number of shows across CNN including, Saved By The Future, Going Green and previously Supercharged, as part of the networks commitment to environmental programming. Nicki's interests include science, technology and the environment.
B
Jacqueline Bierhorst, Project Director, Digital Radio Netherlands
Jacqueline Bierhorst has been a pioneer in commercial radio since 1987, specialized in distribution, marketing and content. She has a strong track record in launching and leading successful commercial television and radio channels in The Netherlands and Belgium. From 2011 till 2015 she was project leader on the roll out of the DAB+ network in The Netherlands and since 2015 she is project director Digital Radio NL, a collaboration between public and commercial broadcasters and the Ministry of Economic Affairs coordinating involvement of all stakeholders and joint marketing of Digital Radio. Jacqueline is owner of Jacky B Entertainment Solutions, vice president of WorldDAB, a member of the WorldDAB Steering Board and an active ambassador of digital radio throughout Europe. Jacqueline is also consultant of the Flemish Government, Department of Culture, Youth and Media on the introduction of DAB+ in Flanders, initiating collaboration throughout the Flemish stakeholders on digital radio and country manager Radioplayer Netherlands.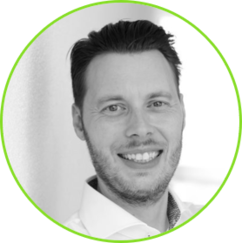 Jan Bremer, Senior Product Marketing Manager, NXP Semiconductors 
Jan joined NXP Semiconductors in 2010 and has been working in different Project and Program Manager roles. In his current role as Senior Product Marketing Manager he is working on defining next generation automotive digital radio and audio products at NXP. Additionally he is responsible for marketing and business development of all global digital radio standards at NXP. He holds a Master's degree in Electrical Engineering with a specialization on communication technology and a PhD degree in the area of analog circuit design.
E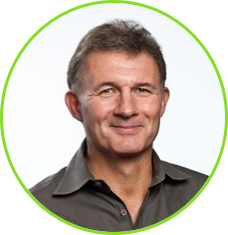 Ford Ennals, Chief Executive Officer, Digital Radio UK 
Ford Ennals is Chief Executive Officer of Digital Radio UK ( DRUK ), the body responsible for working with broadcasters , stakeholders , retailers , supply chain and automotive manufacturers to help deliver UK radio's digital future . DRUK represents The BBC , the major commercial radio broadcasters , transmission company Arqiva and techUK and works with UK Government and media regulator Ofcom to support the development of digital radio policy and plans. DRUK project managed the UK Government and radio industry Digital Radio and Audio Review which reported in October 2021.Since the establishment of DRUK digital listening in the UK has increased from 20% to nearly 60% and the fitment of DAB in new cars has increased from 4% to over 95%.
H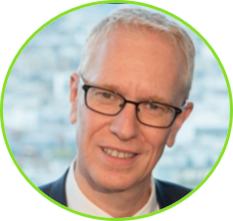 Hervé Godechot, Board Member, Conseil supérieur de l'audiovisuel 
Hervé Godechot joined the CSA in February 2019, and will remain as a board member until January 2025. A graduate of the Tours School of Journalism, he became a journalist reporter for the regional stations of France 3 in Rennes, Nancy, Le Mans and for the France Outre-Mer network (1988-1994). He then joined the national editorial staff of France 3 as reporter, then major reporter in the General Information service, then in the Economy and Social service from 1995. He was head of Economy and Social service at France 3 (2000-2006), before being appointed editor-in-chief of the national editions of television news, 12/13 and 19/20 (2006-2016). In 2016, he became editor-in-chief of Economy and Social service for both France 2 and France 3, columnist for France 3 and France Info TV, on which he also presents Eco Week. 
H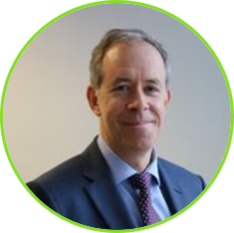 Patrick Hannon, VP Corporate Development, Frontier Smart Technologies & President, WorldDAB
Patrick is VP Corporate Development at Frontier Smart Technologies. Frontier is a leading supplier of chips, modules and software for digital radio. Patrick's remit encompasses strategy, communications and encouraging the successful roll-out of digital radio around the world. Patrick has been President of WorldDAB since November 2013. During this period, DAB digital radio has made significant progress across Europe – with growing signs of interest in the rest of the world. In his role as President, Patrick plays an active role in shaping WorldDAB's strategy and ensuring that the organisation is fully focused on its core objectives. He has spoken at events in over 20 countries; and has worked with DAB advocates to ensure the successful launch and development of new DAB markets.
K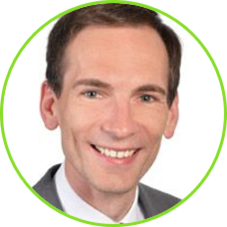 Martin Koch, Head of Development Entertainment & Car Functions, Volkswagen AG / CARIAD
Martin Koch has been with Volkswagen Group for 6 years and joined the newly found Volkswagen automotive software division "CARIAD" one year ago. At CARIAD he is responsible for the development of entertainment and car functions within the Volkswagen's infotainment systems which are being applied to VW, AUDI, Porsche, Bentley, Skoda and SEAT cars. Martin and his team are working on infotainment innovations to deliver leading customer experience in both function and usability. With hybrid radio, radio song identification, online station logo and cover art, online radio, podcasts and more they pushed radio in Volkswagen infotainment systems to the next level. Martin's team looks back on a proven track record in digital radio. They developed one of the first automotive DAB receivers back in 2005. Thenceforth his team was continuously leading the automotive sector with first to market integrations of DAB-FM seamless linking, DAB slide show and hybrid radio. Prior to his current position, Martin was responsible for several infotainment functions at AUDI AG, and has also worked for aerospace company AIRBUS in various developments and project management positions.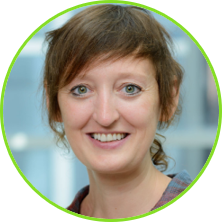 Edita Kudlacova, Head of Radio, European Broadcasting Union
Edita Kudlacova is the Head of Radio at the European Broadcasting Union. She is a senior radio and audio executive with more than 12 years' experience at Czech Radio. Kudlá?ová took up her position at EBU in March 2021. Prior to that, Edita Kudlacova worked at Czech Radio in 2008, since 2013 as the Head of International Relations and her last role was Chief Creative Producer, a post she has held since 2016. She worked both on innovative audio content production as well as radio and audio trends, and has always been cooperating closely with the national and international audio community of producers and innovators. She has won multiple awards in journalism and public service for her work, including the Journalism Award for the best online journalism, and 2018 Prix Europa for the Best Digital Audio Project that the team won for their 1968 Project. Her experience includes extensive collaboration with public service media outlets.
L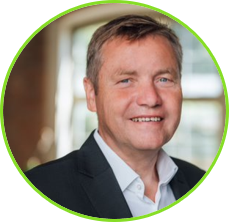 Erwin Linnenbach, Managing Director, TEUTOCAST
Erwin Linnenbach has decades of experience in the German media market. Setting up several different radio stations throughout the years, he was also responsible for establishing REGIOCAST GmbH & Co. KG - one of the biggest nationwide radio networks in Germany. As managing director and spokesman for the management board, he successfully built up REGIOCAST, which today combines numerous analogue and digital audio brands. After a brief detour into the amusement park industry, he returned to his roots in 2020 by founding TEUTOCAST, a group of companies developing the interconnection between special interest audio content and nationwide digital broadcast.  
M
Lindsey Mack, Senior Manager DAB & External Affairs BBC Sounds, BBC
Lindsey has worked on driving the take up of digital radio for nearly 20 years helping to establish digital radio at the BBC with the launch of digital only stations and also unique digital only pop-up stations.  It is widely recognised that DAB has been very successful in introducing new digital only services and whilst digital listening continues to grow it is apparent that the industry must work together to secure radio's future in a hybrid world.  Lindsey continues to drive the BBC's cross platform strategy, managing the DAB national multiplex and raising awareness and take up of digital radio with initiatives involving as many key stakeholders as possible.  Lindsey's role includes working closely with commercial radio and representing BBC Radio at a range of internal and external meetings and events. 
O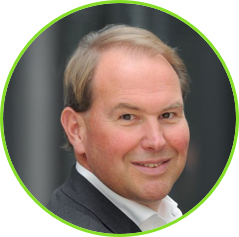 Veit Olischläger, Head of Technology, Media Management and Public Relations, BLM 
Veit Olischläger has been Head of Technology, Media Management and Public Relations at the Bavarian regulatory authority for new media (BLM) since the beginning of 2020. His area of responsibility includes the technical development of radio and tv services in Bavaria as well as research, financial topics and support for local stations. Communicating broadcasting innovations to the press, experts and consumers was a focus of his previous business activities. In addition, he advised nationally and internationally on issues relating to the introduction and communication of new broadcasting technologies. From April 2015 to September 2017, Veit Olischläger headed the DVB-T2 HD Germany project office on behalf of ARD, Mediengruppe RTL Deutschland, ProSiebenSat.1 Media SE, Vaunet and ZDF. The key task was the coordination and communicative support of the switch from DVB-T to DVB-T2 in Germany.

Ian O'Neill OBE, Head of Radio; Head of Television, Department for Culture, Media and Sport, United Kingdom
Ian O'Neill is currently Head of Radio and Television Policy at the Department of Culture, Media and Sport (DCMS). He was born in London and joined the UK Civil Service in 1992. Ian was a member of the UK Digital TV Switchover project in early 2003, leading on the socio-economic aspects of television switchover and later on the BBC's digital purposes for BBC's current Royal Charter. In 2008, Ian moved to the Government Olympic Executive (GOE) successfully delivering a number of unique projects for the 2012 Games and was awarded an OBE in December 2012 in recognition of his service. Ian re-joined the DCMS Media Team in February 2013, as Head of Radio and Television Policy and responsible for the UK's Digital Radio programme. 
R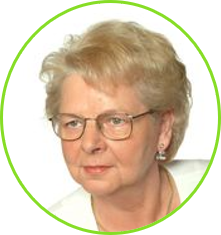 Krystyna Roslan-Kuhn, Expert in the National Broadcasting Council, Poland
Krystyna Roslan-Kuhn works as an expert and advisor involved in activities dedicated to the digital radio and television technological issues. During her professional career she held various positions in Polskie Radio, Telewizja Polska, the National Broadcasting Council, the Office of Electronic Communications and also as a General Manager in the Polish Chamber of Digital Broadcasting. Within this time she has gained experience in the field of digital radio and television broadcasting both on a national and international level. During the last five years she has been active in the Digitalisation Working Group on of radio broadcasting in Poland, which was established for preparation of the draft of the national digital switchover strategy.
T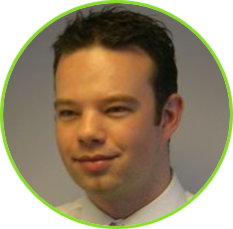 Max Templeman, Insight Director, Consumer Electronics, GFK
Max leads the Consumer Electronics and Photo panel in GfK's Retail Point of Sale division in the UK. Looking after a number of well-known electronics clients who use GfK's PoS retail data to better understand consumer trends in buying behaviour. Max has been with GfK for over 10 years, and speaks at this event on the developing audio markets within the EU.
V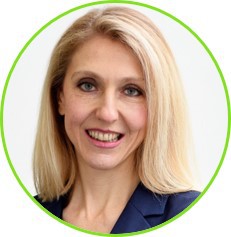 Sibyle Veil, President and CEO, Radio France
Sibyle Veil took up her duties as President and CEO of Radio France in April 2018. She chairs the management committee which brings together the executive committee, the Radio and Music management committee and the management committee. A graduate of the Institute of Political Studies in Paris (1999), and holder of a DEA in European Politics (Paris III, 2000), Sibyle Veil joined the Council of State after graduating from ENA (promotion Léopold Sédar Senghor) in April 2004. She was promoted to master of requests in April 2007.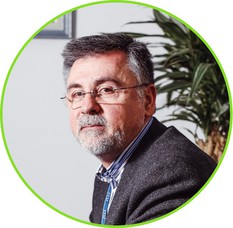 Tigran Vržina, Chief Technical Advisor, OIV
As Chief Technical Advisor at OIV Tigran oversees the core technical sectors and is involved in strategic projects such as the transition from DVB-T to DVB-T2 and digital radio DAB+ trial. Having joined OIV in 1990, previous areas of responsibility have included radio and TV network design and development, as Director of Engineering he led OIV investment projects on DTV network planning, design and construction, analogue TV switch-off, and between 2014-2016 he was project lead on the digitisation of TV in Bosnia and Herzegovina.  He is one of the founders and President of MBT Association – a non-profit regional association of broadcast network operators. Tigran graduated in Electrical Engineering at the University of Zagreb in 1987. 
W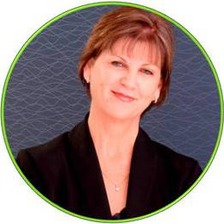 Joan Warner, CEO, Commercial Radio Australia 
Joan Warner is chief executive officer of Commercial Radio Australia.  She recently spearheaded the development of the industry-owned RadioApp, industry level agreements with Google and Amazon to ensure local radio is easily accessible on voice activated smart speakers, the rollout of the automated audio ad buying platform RadioMATRIX, and the launch of the Australian Podcast Ranker. She was responsible for the planning and implementation of DAB+ digital radio in Australia and continues to manage strategy for the rollout into regional areas. She has worked at senior executive levels in the private and government sectors and holds four degrees including a Master of Business Administration and a Master of Education.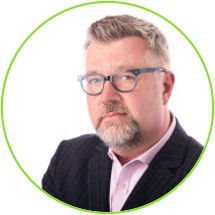 Tom Webster, Senior Vice President, Edison Research
Tom Webster is a Senior Vice President of Edison Research, a custom market research company best known as the sole providers of exit polling data during US elections for all the major news networks. He has nearly 20 years of experience researching consumer usage of technology, new media and social networking, and is the principal author of a number of widely-cited studies, including The Social Habit, Twitter Users in America, and the co-author of The Infinite Dial, America's longest running research series on digital media consumption. He is also the co-author of The Mobile Commerce Revolution, and a popular keynote speaker on data and consumer insights. He writes about all of these topics at http://ihearthin.gs and on Twitter at @Webby2001. Webster has a B.A. from Tufts University, an MBA from The University of North Carolina, and conducted post-graduate studies at The Pennsylvania State University.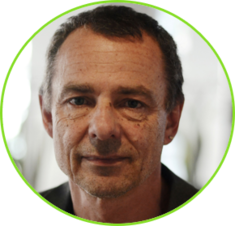 René Wehrlin, Project Manager, Digitisation and Convergence, Ofcom
René has been active in journalism and media since his youth. He worked for various newspapers, as well as in radio and television. After completing his master's degree (history, political sciences, economics and journalism) he switched to the federal administration. At OFCOM he has worked on the digitisation of broadcasting since 1997. This includes the phase-out of analogue cable television, the regulation of HbbTV and the introduction of DAB+. In this context, he coordinates the work of the radio industry, which is seeking to switch off FM broadcasting.
Z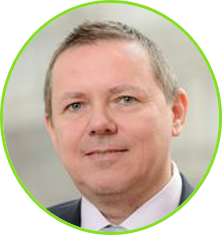 Karel Zýka, Technical and Administration Director, Head of DAB switchover Czech Radio 
Karel Zýka is Technical and Administration Director of Czech Radio, responsible for radio and ICT technology, investment research and development and for new technology implementations. He is the Head of the DAB+ implementation strategy in the Czech Republic, which has successfully launched full power broadcasting of "DAB Prague" in 2015 and has started the process of digital switchover in Czech Republic. Before joining Czech Radio, was Director of commercial TV network at the multichannel television group TV Prima (part of MTG), Director of Sales and Marketing at Czech Radio and Managing Director of the Audiovisual Producers Association. He graduated from the Czech Technical University in Prague, the Faculty of Electrical Engineering and obtained his Ph.D. from the Academy of Performing Arts. He has been a member of the WorldDAB Steering Board since 2015. 
November 9th, 10:00-15:00 CET / 09:00-14:00 UTC
10:00 - 11:00
Session 1: 2021 - a year of milestones

Session 1 - download presentations

The opening session features updates from the major DAB+ markets where significant developments are taking place. France launched national DAB+ on 12 October 2021 bringing 25 national stations to listeners across France. In Germany, DAB+ continues to grow, thanks to strong marketing campaigns and an exciting content offer for listeners. Swiss broadcasters have confirmed they will shut down FM as originally planned on 31 December 2024. The UK's Digital Radio and Audio Review is now nearing completion we hear about its key findings, and what it means for the UK's radio sector.

DAB+ development and growth - a global overview
Patrick Hannon, President, WorldDAB

Why French broadcasters are deploying DAB+

Sibyle Veil, Chief Executive Officer, Radio France
Hervé Godechot, Board Member, Conseil supérieur de l'audiovisuel

The UK Digital Radio and Audio Review: process, findings, and what it means for the UK's radio sector
Ian O'Neill, Head of Radio; Head of Television, Department for Culture, Media and Sport, United Kingdom
Lindsey Mack, Senior Manager DAB & BBC Sounds External Affairs, BBC

Disruption in the German audio market
Erwin Linnenbach, Managing Director, TEUTOCAST

Switzerland's FM switchoff in 2024
René Wehrlin, Project Manager, Digitisation and Convergence, Ofcom

Q&A

11:00 - 11:10
COFFEE
11:10 - 12:00
Session 2: DAB devices and the environment

Session 2 - download presentations

The growth of digital radio is changing the way that audio is transmitted and consumed. The migration from analogue to digital is a gradual process and presents the radio industry with both challenges and opportunities as they seek to achieve their goals while remaining sustainable. This session looks at audio device trends in 2021 and looked into how radio broadcasters are acting based on their understanding of the environmental impact of DAB+.

Working with retailers to help listeners upgrade to DAB+
Jacqueline Bierhorst, Project Director, Digital Radio Netherlands

Working with retailers to train and educate their staff
Ford Ennals, Chief Executive Officer, Digital Radio UK

Environment - Bavaria's DAB+ Green Report
Veit Olischläger, Head of Technology, Media Management and Public Relations, BLM

Performance - GfK analysis
Max Templeman, Insight Director, Consumer Electronics, GfK

Q&A

12:00 - 12:45
LUNCH
12:45 - 13:45
Session 3: What car buyers think about in-car radio

Session 3 - download presentations

A major study carried out by Edison Research surveyed car buyers across six major auto markets to gain insight on how they value free to air, broadcast radio in the dashboard, the importance of radio and DAB+ in the car-buying process, and their views on the radio of the future. Hear the research findings, and auto maker and broadcaster reactions to the findings.

Car buyers survey - the results
Tom Webster, Senior Vice President, Edison Research

Broadcast radio in the car audio entertainment landscape
Martin Koch, Head of Development Entertainment & Car Functions, CARIAD, Volkswagen Group - interviewed by WorldDAB President Patrick Hannon and Laurence Harrison from Radioplayer

Integrating broadcast and connectivity in the digital dash
Jan Bremer, Senior Product Marketing Manager, NXP Semiconductors

What broadcasters are doing to thrive in the digital era
Joan Warner, CEO, Commercial Radio Australia

Q&A

13:50 - 14:00
COFFEE
14:00 - 15:00
Session 4: New markets, new horizons

Session 4 - download presentations

Public radio is faced with a once-in-a-lifetime opportunity as well as extreme competition in the audio market. The European Broadcasting Union's head of radio discusses her ideas for approaching those challenges. Meanwnile, DAB+ is expanding in Central and Eastern Europe, with significant new developments taking place in Czech Republic, Poland and Croatia.

EBU's view on radio's future


Edita Kudlacova, Head of Radio, EBU

DAB+ in Central and Eastern European markets


Czech Republic - Karel Zyka, Technical and Administration Director, Head of DAB switchover, Czech Radio

Poland - Krystyna Roslan-Kuhn, Expert in the National Broadcasting Council, Poland

Croatia - Tigran Vržina, Chief Technical Advisor, OIV

Q&A