WorldDAB Automotive 2021
Organised by

Date: 23rd June 2021
Location: Online
Types: Conference
WorldDAB Automotive 2021
23 June 2021 08:00 - 13:00 UTC / 10:00 - 15:00 CEST
Join us for this live, interactive conference to hear how broadcasters and vehicles manufacturers are working together to implement solutions that keep radio prominent, while building a great radio experience for the listener.

Topics discussed:
The evolution of digital radio within Android Automotive
Voice control and working with the vehicle manufacturers to ensure broadcasters are heard
Hybrid radio with DAB+ digital radio at its heart
The future of DAB+ station advertising in the car dashboard
Metadata and the importance of safe visuals
This event is free to attend – registration information will follow shortly.
Principal Sponsor

Event Partner Sponsor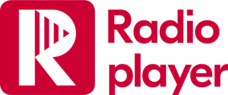 Sponsorship opportunities
WorldDAB Automotive 2021 provides an ideal opportunity to communicate with a target audience and reach key decision makers.
A range of tailor-made sponsorship packages have been designed specifically for you to optimise your company's exposure to a target audience.
For more information contact Rebecca Keene, Stakeholder Relations Manager, WorldDAB. Deadline to book: 30 April 2021.
June 23rd
10:00 - 11:00
Session 1 - radio's future in the car - the big picture

DAB+ is now in all new cars shipped to Europe, so what next? The future of radio in the car remains secure but radio is losing prominence in the car dashboard. What do the vehicle manufacturers see is the future for audio in the car, what are broadcasters doing to ensure radio's space in the car and how is digital radio part of the future car dash, this session covers these topics and more.

Digital radio - a global overview
Patrick Hannon, President, WorldDAB

What's driving the automotive industry
Martin Koch, Head of Development Entertainment & Car Functions, VW Group

Public broadcast media today
Antonio Arcidiacono, Director of Technology & Innovation, EBU

Reimaging content for commercial radio
Caroline Beasley, CEO, Beasley Broadcast Group

10:00 - 10:10
Digital radio - a global overview

It's always good to look at the current and predicted future developments in the DAB+ world, Patrick Hannon, President of WorldDAB gives his state of the nation and predictions for the future.

10:10 - 10:20
Review of the car industry world
10:20 - 10:30
Broadcaster view - EBU
10:30 - 10:40
Broadcaster view - commercial broadcaster - importance of getting on the car screen
10:40 - 10:41
What WorldDAB Auto Group is working on
10:41 - 10:50
Q&A
10:50 - 11:00
COFFEE
11:00 - 12:00
Session 2 - Platforms, Voice Controls, Metadata