WorldDAB Automotive conference 2021
Organised by

Date: 23rd June 2021
Location: Online
Types: Conference
WorldDAB Automotive 2021

Watch again on catch-up
If you missed the WorldDAB Automotive conference, you can now watch again on catch up, download the presentations and read what each speaker said in our event summary.
Moderator:
Louise Goodman is an award-winning TV presenter and journalist with over 20 years of media experience. 'The first woman of Formula One' Louise made her name as part ITV's Grand Prix presentation team and is currently co-presenting the channel's live coverage of the British Touring Car Championship. She has fronted a wide range of TV shows and her journalistic experience includes contributing to radio stations and writing for newspapers and magazines.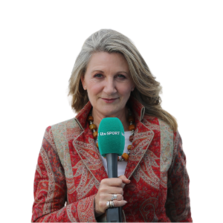 Picture credit: Jakob Ebrey
Topics discussed:
The evolution of digital radio within Android Automotive
Voice control and working with the vehicle manufacturers to ensure broadcasters are heard
Hybrid radio with DAB+ digital radio at its heart
The future of DAB+ station advertising in the car dashboard
Metadata and the importance of safe visuals
Principal sponsor


Partner sponsors



A B C D E F G H I J K L M N O P Q R S T U V W X Y Z
A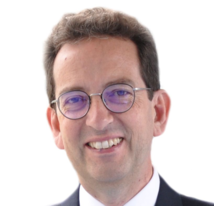 Antonio Arcidiacono, Director of Technology & Innovation, European Broadcasting Union
Antonio has extensive experience in conceiving, developing and taking new products and services to market. Since joining the EBU in September 2018, Antonio has launched several initiatives designed to leverage the collective expertise and momentum of the EBU Membership for technology innovation, deliver key building blocks for the digital transformation of public service media, and strengthen collaboration between PSM, European policy initiatives, start-ups and academic institutions. Two of Antonio's most recent initiatives are the 5G Media Action Group (5G-MAG) and EuroVOX. 5G-MAG currently counts 40 members from the industry and aims to ensure future 5G standards are fit for purpose in media production and distribution. EuroVOX is a collaborative project of the EBU and several of its Members that aims to break down language boundaries for users and content. It consists of an open framework upon which services can be built, and a set of tools for media creators, such as speech-to-speech translation.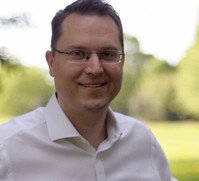 Chris Ambrozic, VP of Discovery, TiVo 
Chris Ambrozic is the VP of TiVo's content discovery group, a portfolio of data-rich, AI-enabled tools to build outstanding personalized entertainment experiences. Chris is passionate about the application of machine learning to drive real-time decision making and optimization, an avid mountain biker, and devoted cinemaphile.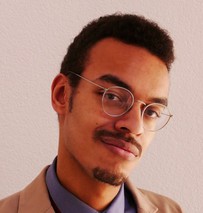 Jeremy Arztmann, Junior Product Manager, Exclusiv Car-HiFi GmbH
Jeremy started working in consumer electronics back in 2013.  He  was able to gain experience in vehicle electronics over the years and worked his way up through acclaimed companies like Digitec, one of the largest electronics internet retailers in Switzerland, until he entered his current position as a Junior Product Manager as well as Sales and Support staff at Exclusiv Car HiFi.
B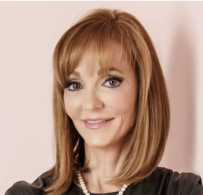 Caroline Beasley, Chief Executive Officer, Beasley Media Group
Caroline Beasley serves as CEO of Beasley Broadcast Group, LLC. In addition, Ms. Beasley serves on the FCC Diversity and Inclusion Committee and is a member of the Broadcasters Foundation of America Board of Directors. In 2017, she was honored by Radio Ink magazine as "Radio Executive of the Year" and has been consistently ranked among the top five "40 Most Powerful People in Radio" by the publication. In addition, Ms. Beasley has been featured in the magazine's "Most Influential Women in Radio" issue on an annual basis since 2003. She is a past recipient of the Distinguished Service Award from the North Carolina Association of Broadcasters and the Frances Preston Trailblazer Award from the Mentoring and Inspiring Women in Radio Group (MIW). In 2019, she was honored with the "Horizon Award" for her visionary industry leadership during the Media Institute's Annual Free Speech Gala.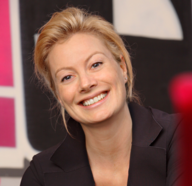 Jacqueline Bierhorst, Project Director, Digital Radio Netherlands
Jacqueline Bierhorst has been a pioneer in commercial radio since 1987, specialised in distribution, marketing and content. She has a strong track record in launching and leading successful commercial television and radio channels in The Netherlands and Belgium. From 2011 till 2015 she was project leader on the rollout of the DAB+ network in The Netherlands for all commercial broadcasters, launched on September 1, 2013. Since 2015 she has been  Project Director Digital Radio NL, a collaboration between public and commercial broadcasters and the Ministry of Economic Affairs. Coordinating involvement all stakeholders and joint marketing of Digital Radio/DAB+ in The Netherlands. Jacqueline is vice president of WorldDAB and member of the Steering Board since 2017 also a consultant of the Flemish Government, Department of Culture, Youth and Media on the introduction of DAB+ in Flanders.
D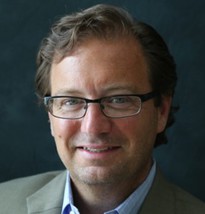 Joseph F. D'Angelo, Senior Vice President, Broadcast Radio, Xperi Inc
Joseph is responsible for global broadcast radio business and product development. As one of the founders of iBiquity Digital, has lead commercial licensing, product development and technology innovation efforts during his tenure and currently leads Xperi's global radio services with a focus on HD Radio, DAB, hybrid and streaming radio services.  He manages resources around the world committed to ensuring broadcast radio has a rich and vibrant offering in today's digital broadcast and connected world. Joe currently serves on the Steering Board of RadioDNS.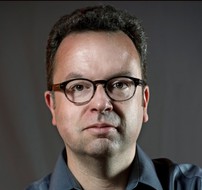 Jean-Marc Dubreuil, Programme Manager, WorldDAB
After having spent 18 years with Intel, Jean-Marc Dubreuil has been involved in the digital audio broadcasting world since 2009, first with Frontier Silicon, focusing on the automotive sector. Since 2012 he has been the WorldDAB representative in France.
G 
Francis Goffin, Special adviser to the RTBF's CEO
Francis has been passionate about radio broadcasting for more than 40 years. During that period, he successfully ran various radio stations (pirate, local, regional, press, commercial and public). His previous position was Director general of radio at RTBF for 15 years (2003-2018), were he successfully revamped the radio offer, increasing the RTBF radios' market share from 25 to 37%. In 2018, at the age of 60 and after 38 years of executive management, he decided to take on a new professional challenge, becoming an independent consultant, notably for RTBF and Radio France, all the while maintaining a solid foot in several radio organisations. At the international level, he is a member of the WorldDAB steering board (since 2011). He is also Chairman of the European Digital Radio Alliance steering group and a member of the Radioplayer Worldwide Strategy and Technology Group.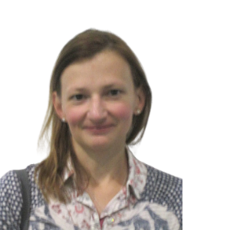 Aleksandra Gojkovic, Researcher, BBC
Aleksandra Gojkovic specialises in audience research in emerging technology and distribution. She delivers industry-leading audience and market insight across areas such as immersive experiences, AI, smart speakers, and more. She has been leading BBC's research into connected cars, ensuring a thorough understanding of audiences is at the heart of decision making.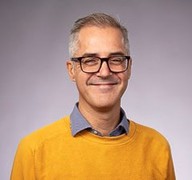 Tomas Granryd, Head of Digital Partnerships, Swedish Radio
Tomas Granryd has during his many years at Swedish Radio been hosting, producing and managing channels for radio. Between 2010-2015 he was in charge of the National Youth channel P3.  2015-2020 he was leading Swedish Radio´s Innovation teams - that focused around audio solutions for mobile.  2019 he was appointed Head of Digital Partnerships with a special focus on Voice solutions and Connected car. At the EBU Tomas is Vice Chair of the Digital Committee, chair of the Vox group and engaged in the Connected Car group.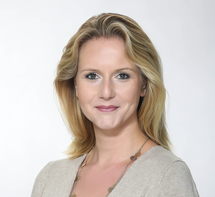 Caroline Grazé, Managing Director, Radioplayer Deutschland GmbH
Caroline went online with a 56K modem on a Windows 95 PC with 1 GB of RAM back in the days when your landline was busy while you spent your AOL minutes chatting on ICQ. She started her career at Europe's biggest legal mp3 platform that brought artists and listeners together before MySpace was even invented, and became a freelancer when the new economy broke down. Busy with content syndication, programming, and as a webmaster for several 'music & media' companies she then got hooked on radio in 2007 and managed the digital business for Radio NRJ for eight years. In 2016 she was appointed Managing Director for Radioplayer in Germany and now helps all the radio stations onto apps, skills and dashboards.
H 

Patrick Hannon, VP Corporate Development, Frontier Smart Technologies & President, WorldDAB
Patrick Hannon is Vice President Corporate Development at Frontier Smart Technologies, the leading provider of technology solutions for consumer DAB radios. He has been President of WorldDAB since 2013. His role is to work with policymakers, regulators and industry players (including public and private broadcasters, network operators, device manufacturers, retailers and automotive manufacturers) to ensure that digital radio is successfully rolled out in as many territories as possible. Before joining Frontier, Patrick was a strategy consultant focused on broadcast and digital media. Previously, he held senior strategy and commercial roles at the BBC and BBC Worldwide.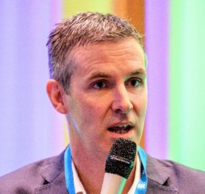 Laurence Harrison, Director of Automotive Partnerships, Radioplayer Worldwide 
Laurence leads Radioplayer's work with the automotive industry across Europe and internationally, building partnerships with the leading car manufacturers and multimedia technology suppliers around metadata, HMI design and smart radio development in connected and autonomous cars. He is a current member of the WorldDAB Steering Board and Chaired the WorldDAB User Experience Group for 5 years. With WorldDAB, he led the research and development of the WorldDAB in-car UX guidelines and the subsequent engagement with major car manufacturers. He previously worked for Digital Radio UK where he led the partnerships with car manufacturers that saw digital radio included as standard in all new cars. 
J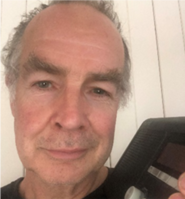 Glyn Jones, Arqiva
In the past decade he's switched on over 50 radio stations – most recently Boom Radio, the new national station targeting Baby Boomers in the UK. Glyn is responsible for the two national commercial multiplexes – Digital One and Sound Digital – as well as Arqiva's 26 local DAB licences. Glyn handles commercial deals with the radio brands on the multiplexes and oversees key operational functions including marketing and management of the transmission networks. Before moving to commercial radio in 2001, Glyn worked for the BBC. He has worked closely with manufacturers, retailers and international broadcasting organisation, all to develop and grow this exciting new medium. Glyn has been involved in the Marketing Committee, the Technical Committee (including the group which developed the specification for DAB+ audio) and the Steering Board of WorldDAB.
K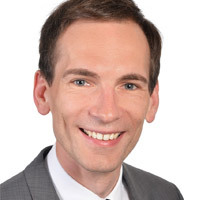 Martin Koch, Head of Development Entertainment & Car Functions, Cariad, Volkswagen Group 
Since July 2020, Martin Koch has been responsible for the development of radio and entertainment functions within the newly formed central R&D organisationof the Volkswagen Group. Martin and his team are working on infotainment innovations to deliver leading customer experiencein both function and UI. With hybrid radio, radio song identification, online station logo and cover art, online radio, podcasts and more the team pushed radio in Audi, Porsche and Lamborghini infotainment systems to the next level. Prior to his current position, Martin was responsible for the development of entertainment functions at Audi AG, and worked for aerospace company AIRBUS in various developments and project management positions.
L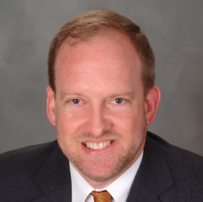 Roger Lanctot, Director Automotive Connected Mobility, Strategy Analytics
As Associate Director in the Global Automotive Practice at Strategy Analytics, Roger Lanctot has a powerful voice in the definition of future trends in automotive safety, powertrain, and infotainment systems. Roger draws on 25+ years' experience in the technology industry as an analyst, journalist and consultant. He has conducted and participated in major industry studies, created new research products and services, and advised clients on strategy and competitive issues throughout his career.
David Layer, VP, Advanced Engineering, National Association of Broadcasters, United States 
David has been with NAB since 1995 focusing on the radio technology and standards setting area. David's principal responsibilities include serving as a project manager for technology projects being conducted by PILOT (NAB's innovation initiative), and as principal administrator of the NAB Radio Technology Committee, a group of technical executives from NAB member companies that advises NAB on technology development and technical regulatory matters.  Currently, David is chairman of the RadioDNS Steering Board and the NAB representative to the RDS Forum. He is also vice-chair of the NABA Radio Committee. 
M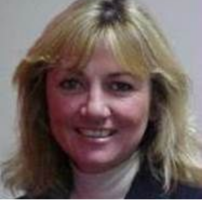 Lindsey Mack, Senior Manager DAB & BBC Sounds External Affairs
Lindsey has worked on driving the take up of digital radio for nearly 20 years helping to establish digital radio at the BBC with the launch of digital only stations and also unique digital only pop up stations. Lindsey continues to drive the BBC's cross platform strategy, managing the DAB national multiplex and raising awareness and take up of digital radio with initiatives involving as many key stakeholders as possible. Lindsey's role includes working closely with commercial radio and representing BBC Radio at a range of internal and external meetings and events (eg DRUK Board; EBU digital radio committee). She will also be leading the Technology and Automotive Working Group for the UK Industry/Government Digital Radio Review and working with the industry on the first 5G trial.
N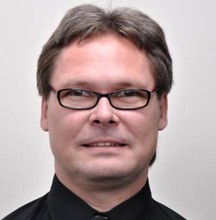 Vlastimil Navratil, Coordinator, Reception and Sound department, Skoda Auto
Vlastimil Navratil, Ph.D. is group leader of the Reception and Sound department within Technical Development Centre at Skoda Auto. He started his career more than seventeen years ago in the Automotive industry as an Antenna engineer, from there, his focus turned to the Tuner branch , working with analogue and digital reception. Since 2013 he has held the post of Group leader and his team is responsible for the implementation of tuner functionality for module infotainment of Entry level.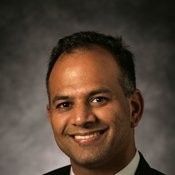 Guru Nagarajan, Engineering Manager, Android Automotive OS Platform, Google
Guru Nagarajan joined Google in 2010. Guru leads the Android Automotive OS Core Platform Engineering team where he is responsible for the development of the platform enabling sensors, vision,ML, telemetry, performance, media, and security.
P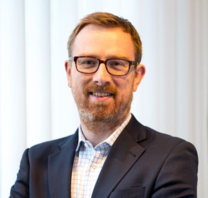 Nick Piggott, Project Director, RadioDNS
Nick has spent the majority of his career working in the radio industry, initially in programming and then moving to digital radio and online innovation. He is one of the founders of RadioDNS Hybrid Radio, the open technology project that lets broadcast radio and IP work together, combining the power of broadcasting to reach many people and the power of the internet to deliver enhanced or personalised content.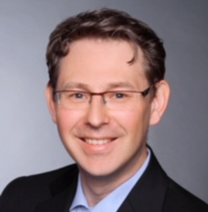 Gregor Pötzsch, Product Owner, smart functions and gaming, Cariad, Volkswagen group
Gregor Pötzsch is a digital radio native as Product Owner @Cariad entertainment, smart functions and gaming devteam. He is driving the Digital Radio Entertainment Future @Cariad for Volkswagen group. Together with WorldDAB, Radio DNS and Radio Player he connects the Broadcast Community with the Automotive World.
S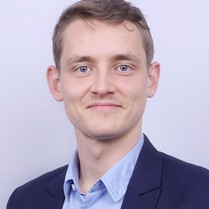 Hans-Peter Saar, Manager, Robert Bosch AG Switzerland
Hans-Peter Saar studied industrial engineering and has been loyal to the Bosch Group since 2016. Saar quickly developed a strong interest in the workshop world and supervised Bosch Car Service workshops in Germany for over two years. With a stopover in Bangkok and research on the topic of artificial intelligence at a renowned management consultancy, Hans-Peter Saar also gained valuable knowledge in the field of digitalisation. Since the beginning of November, Hans-Peter Saar has been strengthening the team of Sandro Francescutto, Head of Automotive Switzerland, at Robert Bosch AG as Manager for Workshop Concepts. The marketing of DAB+ retrofits and mediation between cooperation partners in this area and Bosch Car Service garages are part of his responsibilities."
T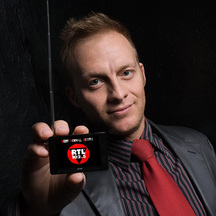 Eugenio La Teana, Head of Research & Development, RTL 102.5 Hit Radio
In addition to his role at RTL 102.5 Hit Radio, Eugenio is actively involved with EuroDab Italia and on a Digital Radio Task Force, whose main objective is to coordinate the roll-out of digital radio in Italy. Since joining RTL 102.5 in 2002, Eugenio has worked on creating interactivity through television which became 102.5 Hit Channel and later worked on discovering new ways of integrating radio-tv-internet and mobile phone. Following this, Eugenio returned to radio, launching the Traffic Message Channel on the RTL network. Today Eugenio is one of the best known European experts on "Services over DAB network". 
W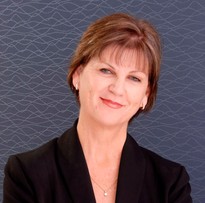 Joan Warner, CEO, Commercial Radio Australia 
As CEO of Commercial Radio Australia (CRA) Joan is responsible for the planning, roll-out and implementation of DAB+ digital radio in the five metropolitan capitals covering over 60% of the Australian population, and continues the DAB+ implementation for commercial radio broadcasters across regional Australia. She oversees the whole of industry marketing campaign, Radio Codes of Practice, audience survey contracts and industry copyright agreements. She is responsible for the annual National Commercial Radio Conference, Siren Creative Awards and Australian Commercial Radio Awards.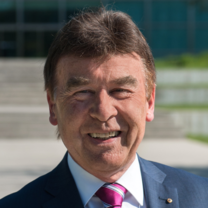 Ernst Werder, WeEr GmbH 
In the year 2000 I started at SRF Radio as head of production and broadcasting technology.
From 2006 to 2017, under the management of SRG SSR, I was responsible for the introduction of DAB+ (marketing, communication, promotion) and for supporting B2B partners (car importers, DAB+ radio importers, DAB+ sales outlets).
Since 2017 I am self-employed with my company WeEr GmbH and I offer, among other things, my self-developed training "CAR DAB+ UPGRADE®" for automotive electronics specialists.
A B C D E F G H I J K L M N O P Q R S T U V W X Y Z
A

AVT
AVT Audio Video Technologies was founded in 1996 in Nuremberg as a manufacturer for professional audio equipment.
Today, AVT is a leading manufacturer of DAB technology offering reliable hardware and software solutions for small, cost effective setups as well as scalable, fully redundant headends.
By tailoring individual solutions aimed at the changing requirements of a developing market, AVT equips its partners with the technology necessary to shape the media landscape of tomorrow. While steadily developing new systems to connect digital infrastructure and broadcast, we also make sure to continuously improve our existing products by implementing new features to enable sustained use. All our hardware systems are DSP based to offer highest reliability for a prolonged lifecycle.
AVT has more than two decades of comprehensive audio knowledge and offers more than just DAB products. As one of the leading manufacturers of telephone hybrid systems and audio codecs, we are also able to realize cross-system integrations. The AVT systems, which are developed and manufactured in Germany, are deployed worldwide via national distributors. This gives us the opportunity to monitor global developments in broadcast and provide comprehensive solutions.
G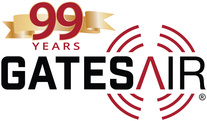 GatesAir 
GatesAir (formerly Harris Broadcast) has been an innovator in over-the-air broadcasting for nearly 100 years, and today offers the industry's broadest portfolio with the most energy-efficient TV & Radio transmitters to help broadcasters deliver and monetize content around the globe.  
GatesAir is the only company to support all digital radio standards (including DAB/DAB+), and our over-the-air customers rely on our networking and transmission solutions to maximize new revenue opportunities. Our innovative and expanded solutions will help you achieve the outstanding sound quality and reception required to attract, retain and grow your audience share while delivering low total cost of ownership. 
GatesAir's Intraplex solutions give broadcasters bandwidth-rich solutions for moving content over IP networks, with visibility into stream and network performance. We continue to innovate robust and reliable solutions for traditional RF STL connections that can also accommodate IP traffic. In larger transmitter networks, Simulcasting technology ensures all GatesAir transmitters are time-locked for synchronous, over-the-air content delivery. 
R

Radioplayer
Radioplayer is the official, non-profit, broadcaster-backed radio platform. We are currently in 14 countries and growing fast. Our main aim is to keep radio strong in cars by partnering with car companies and offering services to help create world-class, smart hybrid radios with broadcast radio at their heart.  Our focus is on helping to create a brilliant user experience and ensuring that stations brands and content stand out on the dashboard. As part of our unique high-value low-cost partnership model we offer car companies:
Provision of official, quality broadcaster metadata via the Worldwide Radioplayer API (WRAPI)
Technical development and integration support
Our Android Automotive hybrid radio application for use as car campanies own radio experience
Consultancy on user interface design
Development and delivery of a long-term roadmap/vision for in-car radio and audio
Share technology, compete on content | Radioplayer Worldwide
X

Xperi
Xperi invents, develops, and delivers technologies that enable extraordinary experiences. Xperi technologies, delivered via our brands: DTS, HD Radio, IMAX Enhanced, Invensas, TiVo, and by our startup, Perceive, make entertainment more entertaining, and smart devices smarter. Xperi technologies are integrated into billions of consumer devices, media platforms, and semiconductors worldwide, driving increased value for partners, customers, and consumers around the globe.
Xperi's automotive technologies, DTS AutoSense, DTS AutoStage, and HD Radio are designed to improve the in-vehicle experience, making it safer and more enjoyable. 
DTS AutoSense comprises occupant and driver monitoring vision solutions, implemented at the edge. HD Radio, which resides in more than 70 million automobiles, is the most successfully deployed digital radio system in autos worldwide. DTS AutoStage, built on the largest and deepest data set of broadcast and music metadata, combines over the air broadcast with IP-delivered content for a robust, richer, more personalized in-cabin infotainment experience. 
A world leader in smartphone apps for radio stations and visual radio broadcast systems, Xperi's All in Media is dedicated to creating innovative technology solutions for broadcasters and their listeners, delivering leading radio experiences in the vehicle, on mobile devices, and in connected devices for the home.  
To find out more about sponsor opportunities contact the Project Office
IMPORTANT please make sure you are:
using Google Chrome to access the virtual platform, Firefox, Safari and Microsoft Edge are supported but the best experience will be through Google Chrome.
are accessing the platform on a Desktop or Laptop and are using Google Chrome for the best experience.
already registered and are using the same email address you registered with to login.
if you are not registered you can do so here
How to join us:
Step 1:
Click here and it will take you to the viewing platform.

Step 2:
To access the viewing platform, it is important that you enter the same first name, last name and email address that you registered with.

Step 3:
For any problems accessing the viewing platform contact: projectoffice@worlddab.org.
FAQ's
Programme – Here you can see the schedule for the event. The time zone in the programme will adjust according to your geographic location.
How do I view the Live Stream – Firstly, navigate to the programme section, click on the "+" sign on the right hand side, this will drop down. Click view stream which will open the live stream window on the left hand side of your screen.
I can't hear audio? - Please make sure your speaker sound isn't muted. If you are wearing headphones, please make sure your volume is turned up. Finally, make sure the volume is on for the session stream by clicking on the volume bars in the lower right-hand side of the streaming window.
Q&A - This is a live event and we encourage comments and questions from the audience - please type your questions in the Q&A box and our expert speakers will answer as many questions as possible.
Verification pin - if asked for a verification pin, please enter your details you used to register and you will receive a message with the verification pin. Then please wait 2 minutes for the pin to reach your inbox, and use it to sign in.
Patrick Hannon, Digital radio - a global overview - PDF
Martin Koch, What's driving the automotive industry - PDF
Antonio Arcidiacono, Public broadcast media today - PDF
Aleksandra Gojkovic, BBC research: in-car ethnography - PDF
Jean-Marc Dubreuil, France: auto makers and broadcasters' preparations for national DAB+ - PDF
Glyn Jones, Broadcasting station logos - technology, bandwidth and cost - PDF
Nick Piggott, New research: the current status of DAB+ features implementation - PDF
Laurence Harrison and Caroline Grazé, From principle to product – bringing the WorldDAB UX guidelines to life in a hybrid radio app - PDF
David Layer, NAB Digital Dashboard - best practices for broadcasters - PDF
Roger Lanctot, Big Tech and the connected car - the case for autonomous broadcast radio - PDF
Eugenio La Teana, Targeted advertising on DAB - a total audience strategy - PDF
June 23rd, 10:00-15:00 CEST / 08:00-13:00 UTC
10:00 - 10:50
Session 1 - Radio's future in the car - the big picture


DAB+ is now in all new cars shipped to Europe but with more connected entertainment options now available the role of radio is coming into question. How do vehicle manufacturers see the future of audio in the car, and what can the radio industry do to embrace connected technologies and keep broadcast radio central to the in-vehicle audio experience?

Digital radio - a global overview
Patrick Hannon, President, WorldDAB

What's driving the automotive industry
Martin Koch, Head of Development Entertainment & Car Functions, Cariad, Volkswagen Group

Public broadcast media today
Antonio Arcidiacono, Director of Technology & Innovation, EBU

Using new technologies to keep radio strong
Caroline Beasley, CEO, Beasley Broadcast Group


Q&A

10:50 - 11:00
COFFEE
11:00 - 12:00
Session 2 - Creating a seamless listener experience


Digital radio's in-car user experience remains a top priority for broadcasters and auto manufacturers. Broadcasters want their radio brand correctly represented in the car dash screen while auto manufacturers need to ensure screen visuals are not a driver distraction. How do listeners tune in and find radio across different platforms, and is digital radio searchable by voice control?

Voice control - radio's next frontier
Joan Warner, CEO, Commercial Radio Australia


Global, open and available - a broadcaster led initiative for radio on Android Automotive
Joseph F. D'Angelo, Senior Vice President, Broadcast Radio, Xperi Inc and
Guru Nagarajan, Engineering Manager, Android Automotive OS Platform, Google


BBC research: in-car ethnography
Aleksandra Gojkovic, Researcher, BBC

France: auto makers and broadcasters' preparations for national DAB+
Jean-Marc Dubreuil, Manager - France, WorldDAB and member of French joint broadcaster and vehicle manufacturer working group


Broadcasting station logos - technology, bandwidth and cost
Glyn Jones, Digital Radio Commercial and Operations Manager, Arqiva


Q&A

12:00 - 12:45
Lunch
12:45 - 13:45
Session 3 - Designing a listener-centric digital radio experience


Understanding where and how DAB+ is being implemented by both car manufacturers and broadcasters is a key building block for a hybrid radio future.

DAB+ in the small to mid-range vehicle - makes, models and markets
Martin Koch, Head of Development Entertainment & Car Functions, Cariad, Volkswagen Group and Vlastimil Navratil, Group Manager, Skoda Auto AS


New research: the current status of DAB+ features implementation
Nick Piggott, Project Director, RadioDNS


From principle to product – bringing the WorldDAB UX guidelines to life in a hybrid radio app
Laurence Harrison, Director of Automotive Partnerships, Radioplayer Worldwide and Caroline Grazé, Managing Director, Radioplayer Germany


NAB Digital Dashboard - best practices for broadcasters
David Layer, VP, Advanced Engineering, National Association of Broadcasters, United States


Case study: Switzerland - getting ready for FM switchoff with the auto supply chain
Ernst Werder, Weer GmbH in conversation with representatives from the Swiss auto supply chain: Jeremy Arztmann, Exclusive Car HiFi and Hans-Peter Saar, Robert Bosch AG


Q&A

13:45 - 14:00
Coffee
14:00 - 15:00
Session 4 - It's all about data


Some estimate the global number of connected cars could reach two billion by 2025, with the average car producing up to 30 terabytes of data every day. This should benefit road users, manufacturers and broadcasters - but does it?

Big Tech and the connected car - the case for autonomous broadcast radio
Roger Lanctot, Director Global Automotive Practice, Strategy Analytics


A vision for the connected dashboard and radio
Jacqueline Bierhorst, Project Director, Digital Radio NL and Gregor Pötzsch, Product Owner, Smart Functions and Gaming, Cariad, Volkswagen Group


Targeted advertising on DAB - a total audience strategy
Eugenio La Teana, Head of Research & Development, RTL 102.5 Hit Radio


In-vehicle localisation and personalisation - what they mean for radio today and in the future
Francis Goffin, Special adviser to the CEO of RTBF and Chris Ambrozic, VP of Discovery, TiVo in conversation with Tomas Granryd, Head of Digital Partnerships, Swedish Radio
Q&A