WorldDAB General Assembly 2018, Berlin, Germany
Organised by

Date: 6th - 7th November 2018
Location: Berlin, Germany
Types: Conference, Exhibition


#WDAB18
DAB+ digital radio deployments continue to accelerate around the world, thanks to increased political support, backing from all major automotive manufacturers, decreasing receiver prices and broadcasters facing up to increased competition from new devices and services.
The WorldDAB General Assembly 2018 will bring together more than 200 experts across the broadcast, automotive and receiver manufacturer industries to discuss the future of DAB+ digital radio.
Conference Agenda - WorldDAB General Assembly 2018
Tuesday 6 November
11:00-12:30 WorldDAB General Assembly (member only session)
12:30-14:00 Lunch and registration
14:00-15:00 Session 1: Why radio is robust in a competitive audio environment
15:00-15:15 Coffee
15:15-16:15 Session 2: Voice control, devices and how listeners are consuming radio at home and in the car
19:00-22:30 Networking Drinks and Gala Dinner
Wednesday 7 November
09:00-10:15 Session 3: Key decision makers summit
10:15-10:45 Coffee
10:45-12:00 Session 4: Digital radio in the car - getting it right
12:00-13:00 Lunch
13:00-14:15 Session 5: Country marketing updates - quick fire forum
14:15-15:00 Session 6: DAB for success - new content, new brands, new markets
15:15 Networking drinks
Watch our video on why you should attend WorldDAB General Assembly 2018
Event Partner Sponsor
Networking Drinks Sponsor Lanyard Sponsor
Programme Brochure Sponsor Delegate Bag Sponsor
Media Partner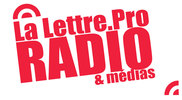 Exhibitors

Tuesday 6 November
1100 – 1230

WorldDAB General Assembly (member only session)

1230 – 1400

Lunch and registration

1400 – 1500

Session 1: Why radio is robust in a competitive audio environment

In a dynamic and ever-evolving audio landscape, radio is in good health. The ongoing shift to digital is well under way, with DAB playing an important role in the hybrid radio mix. Broadcasters are innovating to deliver a wider diversity of programmes to the listener, while strengthening existing radio brands, and attracting more listeners and revenue.

1500 – 1515

Coffee

1515 – 1615

Session 2: Voice control, devices and how listeners are consuming radio at home and in the car

Tech industry predictions highlight the potential for voice-activated devices and changing listener behaviour around them to become mainstream in the near future. DAB is part of the digital mix in an ecology which is more than radio and audio. With this historic shift in the consumption of audio, how will this impact radio listening? Our experts discuss the future of radio and the threats and opportunities a change in listener behaviour offers.

1900 – 2230

Networking drinks and gala dinner
Wednesday 7 November
0900 – 1015

Session 3: Key decision makers summit

Moving ahead with DAB+ is a collaborative effort driven on many levels, and digital radio cannot move forward without support from the highest level of government, regulators and the broadcast industry. Key decision makers discuss how they see the future of radio and their plans for DAB.

1015 – 1045

Coffee

1045 – 1200

Session 4: Digital radio in the car - getting it right

The car industry is watching the increasing speed of DAB deployment and is playing a key part to accelerate the roll out of DAB. Working closely with the car industry is important to ensure the experience of DAB for drivers continues to improve. The key areas of focus for DAB in car are user experience, performance, aftermarket devices and collaboration is needed to get these areas 'right'.

1200 – 1300

Lunch

1300 – 1415

Session 5: Country marketing updates - quick fire forum

The most important part of the WorldDAB General Assembly is an overview from each market on their current and future plans. Learnings, marketing, opportunities, threats, plans all in five minutes with the opportunity for questions from the audience.

1415 – 1500

Session 6: DAB for success - new content, new brands, new markets

Broadcasters on-air with DAB are enjoying the opportunity to launch new services, extend brands and grow audiences, with a corresponding growth in revenue. This session showcases examples of where DAB is allowing innovative programming to reach new audiences.

1515

Networking drinks
WorldDAB General Assembly 2018 conference venue
Maritim proArte Hotel Berlin
Friedrichstraße 151
10117 Berlin
Germany
Tel: +49 30 20335
Car park access (120 spaces + valet service)

Hotel guests day rate: €24
Non-hotel guests day rate: €28
Hourly rate: €4.50


Accommodation
IMPORTANT: Berlin is a popular destination and will be busy during the time of this event - we recommend you book your accommodation as early as possible.
There are a number of hotels nearby at different budgets including:
NH Collection Berlin Mitte Friedrichstrasse (2 min walk)
Friedrichstraße 96
10117 Berlin
Germany
Tel: +49 30 22385911
See map

Hotel Eurostars Berlin (4 min walk)
Friedrichstraße 99
10117 Berlin
Germany
Tel: +49 30 7017360
See map
Meliá Berlin (5 min walk)
Friedrichstraße 103
10117 Berlin
Germany
Tel: +49 30 20607900
See map
Clipper City Home Berlin (7 min walk)
Behrenstraße 47
10117 Berlin
Germany
Tel: +49 30 206370
See map
Regent Berlin (7 min walk)
Charlottenstraße 49
10117 Berlin
Germany
Tel: +49 30 20338
See map
Westin Grand Hotel Berlin (8 min walk)
Friedrichstraße 158-164
10117 Berlin
Germany
Tel: +49 30 20270
See map
Leonardo Hotel Berlin Mitte (8 min walk)
Bertolt-Brecht-Platz 4
10117 Berlin
Germany
Tel: +49 30 374405000
See map

Sofitel Berlin Gendarmenmarkt (8 min walk)
Charlottenstraße 50-52
10117 Berlin
Germany
Tel: +49 30 203750
See map
Best Western Hotel Berlin-Mitte (11 min walk)
Albrechtstraße 25
10117 Berlin
Germany
Tel: +49 30 5268000
See map
ApartHotel Residenz am Deutschen Theater (11 min walk)
Reinhardtstraße 27a-31
10117 Berlin
Germany
Tel: +49 30 2800810
See map
ARCOTEL Velvet Berlin (12 min walk)
Oranienburger Str. 52
10117 Berlin
Germany
Tel: +49 30 2787530
See map
CALMA Berlin Mitte (13 min walk)
Linienstraße 139-140
10115 Berlin
Germany
Tel: +49 30 91539333
See map

Meininger Hotel Berlin Mitte Humboldthaus (13 min walk)
Oranienburger Str. 67-68
10117 Berlin
Germany
Tel: +49 30 31879816
See map

ARCOTEL John F Berlin (13 min walk)
Werderscher Markt 11
10117 Berlin
Germany
Tel: +49 30 4050460
See map
Hotel 38 (14 min walk)
Oranienburger Str. 38
10117 Berlin
Germany
Tel: +49 30 2822125
See map
Directions to Maritim proArte Hotel Berlin
Address: Friedrichstraße 151, 10117 Berlin, Germany
From Tegel Airport (IATA: TXL)
Distance to Hotel: 9km
Public transport: Bus TXL to stop "Friedrichstraße/Unter den Linden" or Bus 109 to stop "Osloer Straße", then continue with U-Bahn U6 line to stop "Friedrichstraße"
Taxi: 25 minutes (charge approximately €23)
From Schönefeld Airport (IATA: SXF)
Distance to Hotel: 22km
Public transport: Take the S9 to Ostkreuz, then continue with the S3, S5, S7, S75 to S+U "Friedrichstraße" or directly take the regional train from the airport to S+U "Friedrichstraße"
Taxi: 40 minutes (charge approximately €39)
By Train
Station Name: Berlin Hauptbahnhof (Europaplatz)
Distance: 1.6km
Taxi: charge approximately €11
S-Bahn: Take S3, S5 or S7 eastbound services from Berlin Hauptbahnhof to Friedrichstraße (one stop). Exit at Friedrichstraße and walk for five minutes south towards Maritim proArte Hotel Berlin.
Driving
Environmental badge obligatory for green zones in Germany also for foreigners! Purchase your badge prior to your visit to Germany! Vehicles without environmental badge may not pass through the green zone, otherwise a penalty of 40 € and a penalty point in Flensburg impend. This is also valid for all vehicles registered in foreign countries, like cars, trucks, and busses, as well as for business travellers and for tourists. For this reason it is recommended, that all drivers seek further information about the environmental badges well in advance, and purchase it on time. For further information, please click here.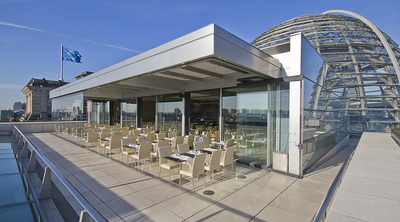 This year's Gala Dinner will be held on 6 November at the Käfer Dachgarten Restaurant, located on top of Berlin's historic Reichstag building.

NOTE: All registered attendees must present valid photographic ID upon arrival at the German Reichstag building.


Address
Platz der Republik 1
Deutscher Bundestag
11011 Berlin
Germany

Getting there:
The venue is approximately a 13-minute walk,10-minute U-Bahn journey or 8 minutes by car from the General Assembly venue, Maritim proArte Hotel Berlin.
Sponsorship
The WorldDAB General Assembly is our annual flagship event and brings together over 200 attendees from the international digital radio, broadcasting, electronics and automotive industries. It offers unparalleled opportunities to discuss the current issues within the digital radio industry and to create a better understanding of the challenges affecting the market. Attendees include:
Commercial and public broadcasters
Chip, receiver and equipment manufacturers
Network operators
Regulatory bodies
Automotive manufacturers (OEMs)
National digital radio rollout bodies
Download the brochure for more information, and watch this video on why you should get involved.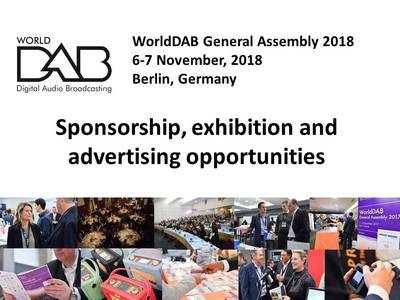 2018: Ole Jørgen Torvmark, Digital Radio Norway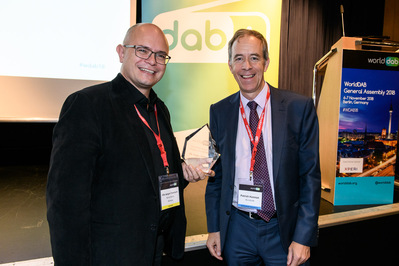 The award is in recognition of Ole Jørgen Torvmark's work as CEO of Digital Radio Norway, where he led Norway to become the first country in the world to switch off FM. During his tenure, he oversaw the complete digitisation of Norway's national radio broadcasting, playing a key role in the collaboration between commercial and public broadcasters, and between the broadcasters, politicians and industry.
Previous Winners:
2017: Thomas Saner, SRG
2016: Reiner Müller, Bayerische Landeszentrale fur neue Medien (BLM)
2015: Antony Sethill, Frontier Silicon
2014: Jorn Jensen, NRK
2013: Glyn Jones, Arqiva
2012: Joan Warner, CEO Commercial Radio Australia, Chair of Asia Pacific Committee
2011: Hossein Yassaie, CEO Imagination Technologies
2010: Lindsay Cornell, Chairman of TC, BBC
2009: Larissa Erismann, WorldDMB Marketing Committee Chair, SRG-SSR
2008: Zou Feng, ABS/SARFT, China
2007: Markus Prosch, Fraunhofer IIS
2006: Philip Laven, EBU
2005: Frank Hermann, Chairman of TC
2004: Goran Arvedhal, Chairman of RSC
2003: Quentin Howard, Steering Board Member
2002: Julie Ackerman, Project Director 2000 – 2002
2001: Percy Petterson, RSC Consultant, Chairman of SLC
2000: David Witherrow, President 1995 – 1997
1999: Frank Kozamerik, Project Director and Mr Frans Westra, Chairman Module 1


Speakers
B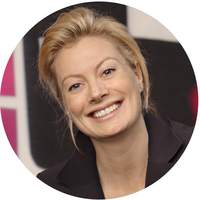 Jacqueline Bierhorst, Project Director Digital Radio Netherlands, Consultant Flemish Government, Department of Culture, Youth and Media, Vice President and Member Steering Board WorldDAB
Jacqueline Bierhorst has been a pioneer in commercial radio since 1987, specialised in distribution, marketing and content. She has a strong track record in launching and leading successful commercial television and radio channels in The Netherlands and Belgium. From 2011 till 2015 she was project leader on the rollout of the DAB+ network in The Netherlands for all commercial broadcasters, launched on September 1, 2013. Since 2015 she is project director Digital Radio NL, a collaboration between public and commercial broadcasters and the Ministry of Economic Affairs. Coordinating involvement all stakeholders and joint marketing of Digital Radio/DAB+ in The Netherlands. Jacqueline is vice president of WorldDAB and member of the Steering Board since 2017 also a consultant of the Flemish Government, Department of Culture, Youth and Media on the introduction of DAB+ in Flanders.
C

Lindsay Cornell, Principal Systems Architect, BBC Digital and WorldDAB Technical Committee Chairman
Lindsay has worked for the BBC for more than 20 years, in a variety of engineering, editorial and leadership roles spanning radio, TV, and spectrum regulation. He has considerable experience of leading collaborative projects through his roles as Chairman of CEPT FM PT51, dealing with spectrum issues for programme-making, and as Chairman of the WorldDAB and DRM Technical Committees, managing the stability and development of the respective standards.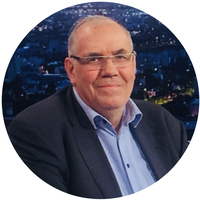 Nicolas Curien, Board Member, Conseil Supérieur de l'Audiovisuel
Nicolas Curien, a member of Corps des Mines, sits on the board of the French Regulatory Body for Radio and Television (since 2015). He also is Emeritus professor at Conservatoire National des Arts et Métiers, where he held the chair "Telecommunications Economics and Policy" from 1992 to 2011, before being Commissioner in the French Regulatory Body for Telecommunications and Post from 2005 to 2011. An expert in digital economics, he taught at École Polytechnique from 1985 to 2007 and is a founding member of the French National Academy of Engineering.
D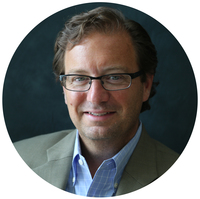 Joseph F. D'Angelo, Senior Vice President, Broadcast Radio, Xperi Inc
Joseph is responsible for global broadcast radio business and product development. As one of the founders of iBiquity Digital, has lead commercial licensing, product development and technology innovation efforts during his tenure and currently leads Xperi's global radio services with a focus on HD Radio, DAB, hybrid and streaming radio services. He manages resources around the world committed to ensuring broadcast radio has a rich and vibrant offering in today's digital broadcast and connected world. Joe currently serves on the Steering Board of RadioDNS.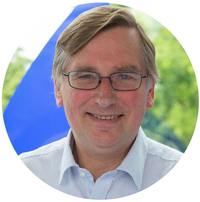 Graham Dixon, Head of Radio, European Broadcasting Union
Currently Head of Radio at the European Broadcasting Union in Geneva, Graham Dixon was Managing Editor of BBC Radio 3 until 2015, having previously held editorial and production positions within BBC Radio. He has a PhD in research on Italian Baroque music from the University of Durham and an MBA with distinction in 2001, writing his dissertation on transforming radio organisations to meet the challenge of multiplatform delivery. He is a Fellow of the Royal Asiatic Society and the Royal Society of Arts.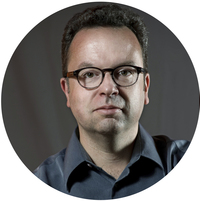 Jean-Marc Dubreuil, Programme Manager, WorldDAB
After having spent 18 years with Intel, Jean-Marc Dubreuil has been involved in the digital audio broadcasting world since 2009, first with Frontier Silicon, focusing on the automotive sector. Since 2012 he has been the WorldDAB representative in France.
E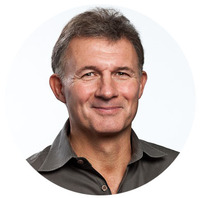 Ford Ennals, Chief Executive, Digital Radio UK
Ford Ennals is Chief Executive of Digital Radio UK (DRUK) which is responsible for leading the market and consumer transition to digital radio in the UK. DRUK represents the major commercial broadcast groups and the BBC, and is responsible for digital radio communication campaigns, and working with the vehicle industry to ensure digital radio is fitted in cars. DRUK works with the UK Government and media regulator Ofcom to plan a future digital radio switchover and achieve consumer listening and coverage criteria.
H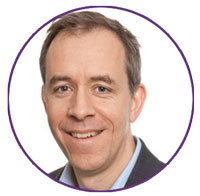 Patrick Hannon, President, WorldDAB
Patrick Hannon is Vice President Corporate Development at Frontier Silicon, the leading provider of technology solutions for digital radio. He was elected President of WorldDAB in November 2013. His role is to work with policymakers, regulators and industry players (including public and private broadcasters, network operators, device manufacturers, retailers and automotive manufacturers) to ensure that digital radio is successfully rolled out in as many territories as possible. Before joining Frontier Silicon, Patrick was a strategy consultant focused on broadcast and digital media. Previously, he held senior strategy and commercial roles at the BBC and BBC Worldwide.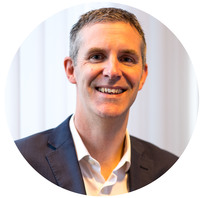 Laurence Harrison, Market Development Director, Digital Radio UK
Laurence Harrison is Market Development Director at Digital Radio UK (DRUK). His main responsibilities include working with the vehicle industry to ensure line-fit of digital radio and development of aftermarket equipment, managing the UK digital radio tick mark and minimum receiver specifications and working with manufacturers and retailers to help grow the market for digital radio. Laurence also manages the coordination of Digital Radio UK's public affairs activities and on building partnerships with similar European national organisations.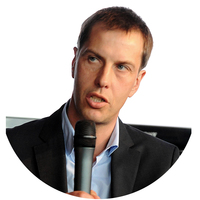 Michael Hill, Managing Director, Radioplayer
Mike runs Radioplayer, a broadcaster-owned radio platform that started in the UK, as a collaboration between the BBC and commercial radio groups. The non-profit Radioplayer model has now spread to 9 countries, where broadcasters are working together to 'share technology and compete on content'. He's also worked at Channel 4, and he started his media career at the BBC, where he managed national radio networks, ran major digital projects, and worked as a senior journalist.
K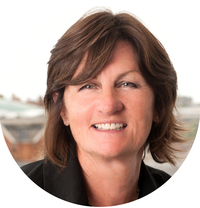 Siobhan Kenny, CEO, Radiocentre

Siobhan has a communications background in politics and content businesses. Most recently she was Group Communications Director at HarperCollins UK and International, during a time of unprecedented digital change in the publishing industry. In Government, Siobhan was Director of Strategy and Communications at DCMS, initiating the London Olympic Bid and the BBC Charter Renewal process. She also worked in the Prime Minister's Office for John Major and Tony Blair.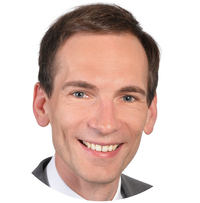 Martin Koch, Head of Development Multimedia, AUDI AG
Martin Koch has been with Audi AG for 4 years and is currently responsible for the development of radio and multimedia functions within the Audi infotainment systems. Martin and his team are working on infotainment innovations to deliver leading customer experience in both function and aesthetics. With hybrid radio, radio song identification, online station logo and coverart, online radio, podcasts and more Audi has pushed radio in Audi infotainment systems to the next level. Prior to his current position, Martin was responsible for the infotainment car and parking functions at Audi, and has also worked for aerospace company AIRBUS in various developments and project management positions.
L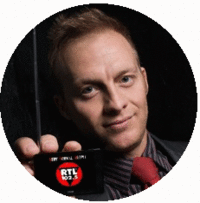 Eugenio La Teana, Head of Research & Development, RTL 102.5 Hit Radio
In addition to his role at RTL 102.5 Hit Radio, Eugenio is actively involved with EuroDab Italia and on a Digital Radio Task Force, whose main objective is to coordinate the roll-out of digital radio in Italy. Since joining RTL 102.5 in 2002, Eugenio has worked on creating interactivity through television which became 102.5 Hit Channel and later worked on discovering new ways of integrating radio-tv-internet and mobile phone. Following this, Eugenio returned to radio, launching the Traffic Message Channel on the RTL network. Today Eugenio is one of the best known European experts on "Services over DAB network". He continues to work on the launch of Mobile TV over T-DAB (T-DMB).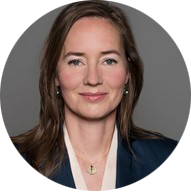 Petra Lemcke, CEO, sunshine live
Petra Lemcke has, since 2016, been CEO at sunshine live GmbH und Co. KG, Germany's largest national supplier of digital audio content. With a background in mergers and acquisitions, Petra has held roles at Ernst & Young Corporate Finance Beratung and PricewaterhouseCoopers. From July 2013 to July 2018 she was in charge of mergers and acquisitions and investment management/commercial procuration at REGIOCAST GmbH und Co. KG. Since 2011 she has been a Member of the Media Advisory Board for GMPVC German Media Pool and she currently sits on the Board at VAUNET (The German Media Association).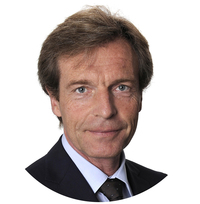 Helwin Lesch, Head of Distribution and Control, Bayerischer Rundfunk
Helwin Lesch has more than 20 years' expertise in DAB+. Previous roles he has held at Bayerischer Rundfunk include Head of Planning (2012-2015), and Head of Programme Distribution (2002-2012). Prior to that he was Managing Director of Bayern Digital Radio (1998-2002), and Managing Director of Bayerische Medien Technik (bmt) Ltd (1994-2002). He is currently also a member of the special advisory councils for Bayerische Medien Technik (bmt) Ltd and Bayern Digital Radio (BDR) Ltd.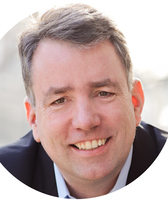 Martin Liss, Independent Media & Management Consultant
Martin Liss is as an Independent Media and Management Consultant. In his 25+ year career, Martin is one of the few radio managers to have held senior positions across media genres. He was Head of Content for Germany's mobile TV platform MFD Mobiles Fernsehen Deutschland / Mobile 3.0., later taking the role of Group Program Director for the German stations of ENERGY / NRJ. Prior to setting up his own company, Martin was also Chief Program Officer at Mediakraft, Germany's then-largest online-video multi-channel network.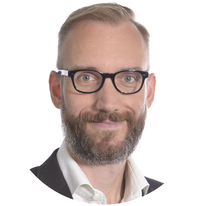 Jan Lorbach, Regional Senior Insights Manager, Northern Europe, GfK
Jan Lorbach joined GfK in 2012, where he has managed projects and product groups in PoS Consumer Electronics and built up expertise in the Audio markets. In 2018, he moved from GfK Germany to GfK UK in London to lead the UK PoS Market Insights Consumer Electronics team. In this function, he delivers global and regional insight to manufacturers of Consumer Electronics and manages the local Market Insight Consumer Electronics Team.
M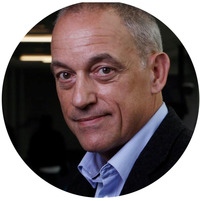 Simon Mason, Head of Broadcast Radio Technology, Arqiva
Simon has worked in the broadcast industry for 35 years in a range of roles, from radio content production to designing high power radio transmitter networks. For the last 20 years, he has been at Arqiva who run the majority of TV and Radio Broadcast Transmission Networks in the UK on behalf of their customers, and provide infrastructure for the mobile network operators. Simon holds a deep interest in how radio content can best be delivered to the end user, ensuring the consumer receives the best experience in terms of convenience, audio quality and availability.
N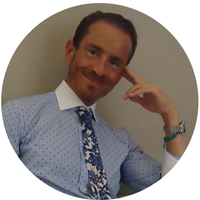 Claudio Nervi, Head of Feature Portfolio Planning, FCA Italy
Claudio Nervi has been within FCA since 2002 covering various roles including distribution strategy, business development, product marketing, pricing and product, both in the headquarters and in national sales companies. Since being appointed Feature Portfolio Planning Manager for the EMEA Region in May 2014, he has been exposed to, and worked on, the most strategic topics of 21st century automotive - Autonomous Driving, Connected Cars and Electrification.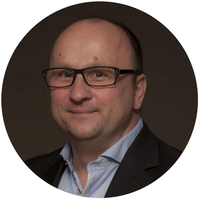 Frank Nowack, Function Owner Multimedia, Ford Motor Company
Frank Nowack has, since 2005, been the Global Function Owner for broadcast radio (AM, FM and DAB) for all vehicle lines at Ford. Prior to this, for five years, he was Global Function Owner for broadcast radio (AM, FM, DAB und SDARS) for all vehicle lines at Volkswagen. Frank worked at IAV Gifhor, after completing a Dipl.-Ing. Telecommunication Engineering at the University of Applied Sciences Dortmund.
O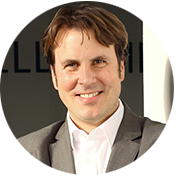 Michael Oschmann, CEO, Müller Media
Michael joined Mueller Medien in 1994, and has held the position of CEO since 2000. In the last few years he has been responsible for the foundation of several businesses, along with the IPO of the online advertising firm "adpepper" and the convergence of Mueller Medien´s products and companies into the new digitally connected media landscape. Michael is active on numerous advisory boards covering different aspects of the media industry, and various committees concerning the media industry at large, including the Innovation Council of the Federal Government Minsiter for Digital Affairs, advisory board Bayern LB, CSU-Medienkommission, Kuratorium Antenne Bayern, Stiftungsrat Lebkuchen Schmidt and advisory board of Sparkasse Nürnberg.
P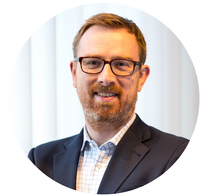 Nick Piggott, Project Director, RadioDNS
Nick has spent the majority of his career working in the radio industry, initially in programming and then moving to digital radio and online innovation. He is one of the founders of RadioDNS Hybrid Radio, the open technology project that lets broadcast radio and IP work together, combining the power of broadcasting to reach many people and the power of the internet to deliver enhanced or personalised content.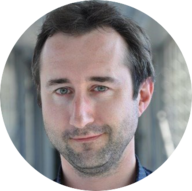 Ben Poor, Project Manager, Digital Radio, European Broadcasting Union
Ben Poor joined the European Broadcasting Union last year as Project Manager for Radio. Previously having worked for over a decade in the UK Commercial Radio sector, he was part of the founding team for RadioDNS and is still heavily involved in the advancement of Digital and Hybrid Radio. He currently sits on both the RadioDNS and WorldDAB Steering Boards.
R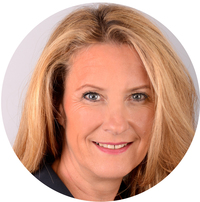 Heike Raab, Federal State Commissioner to the Federal Government for Europe, Media and Digital Matters
Heike Raab is responsible for media and digitalisation policies within the government of Rhineland-Palatinate. As a State Secretary at the State Chancellery of Rhineland-Palatinate she coordinates the regulation of Public Broadcast Services between all sixteen State Governments for the head of the Public Broadcast Committee, Prime Minister Malu Dreyer. Between 2011 and 2015 she was State Secretary in the Ministry of the Interior of Rhineland-Palatinate and along with this position the Chief Information Officer (CIO).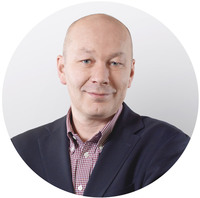 Iso Rechsteiner, Project Manager, DSO Switzerland
Iso is a proven media and communication professional. As head of regional editorial offices and director of Swiss Radio DRS, as well as Chief Communications Officer and Head of Public Affairs, he worked for SRG SSR for many years. The graduate Germanist and theologian has many years of experience in the communication support of top executives. Iso Rechsteiner has completed the Senior Executive Program at the London Business School and has sharpened his profile with an advanced training in conflict management at HSG University of Saint Gall.
S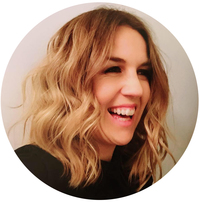 Gabby Sanderson, Radio Presenter and DJ
Gabby received her break into mainstream radio in Ireland producing and presenting "The X-Clusive" on RTE's 2XM. Following stints in Ibiza, Switzerland and the UK, she moved to the USA to host Drive on iHeartRadio's (America's biggest radio network) alternative station in Nashville ALT 97.5. For the past 2 years Gabby has been a presenter for Bonnaroo Festival Radio and is proud to be an ambassador for HD Radio producing and presenting compelling and disruptive content. Gabby is back representing the UK's biggest alternative club-night "Propaganda" on Kerrang! Radio and continues her weekday show on iHeartRadio's ALT 97.5.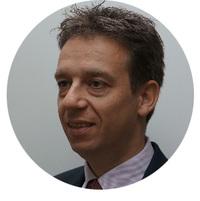 Ron Schiffelers, Senior Director NXP Semiconductors and Treasurer at WorldDAB
Ron Schiffelers works within the Business Unit Automotive at NXP, a semiconductors company and a leader in the Car Infotainment IC market. Having a total of 23 years experience in the semiconductors industry, Ron has been working on car radio products with a focus on digital radio for the past 11 years, from product definition to design-in at customers. Within WorldDAB he has been an active member of the Steering Board since 2014 and acting as Treasurer since 2017.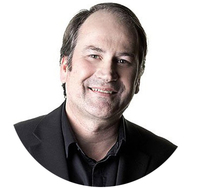 Bob Shennan, Director of Radio and Music, BBC
Bob Shennan is Director of Radio and Music for the BBC and responsible for the day-to-day running of BBC Radios 1, 2, 3, 4, 5 live and digital-only stations 1Xtra, 6Music, BBC Radio 4 Extra, 5 live sports extra and Asian Network, as well as the BBC Performing Groups, the BBC Proms, BBC Music and radio production. He also oversees BBC Music, which showcases the best emerging UK talent through more than 15 new talent schemes also bringing audiences some of the finest and most popular national events across popular and classical music.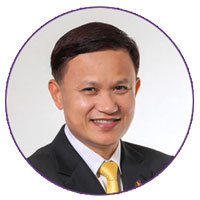 Dr Colonel Natee Sukonrat, Chairman, Broadcasting Commission, National Broadcasting and Telecommunications Commission of Thailand
Colonel Dr Natee Sukonrat has worked in the broadcasting and telecommunications sector for more than 20 years with a particular interest in broadcasting regulation. As Vice-Chairman of the National Broadcasting and Telecommunications Commission (NBTC) of Thailand and Chairman of the National Broadcasting Commission, his main responsibility is the licensing, promotion and regulation of the broadcasting sector (radio and television) in Thailand. He has held senior posts during his career, including Qualcomm Inc., Directorate of Joint Communications Royal Thai Armed Forces Headquarters, CAT Telecom Public Company Limited in Thailand, and TOT Public Company Limited in Thailand. He has a Bachelor's degree of Science in Electrical Engineering (Gold Medal), Chulachomklao Royal Military Academy, Thailand, and PhD in Electrical Engineering, College of Engineering, University of South Florida.
T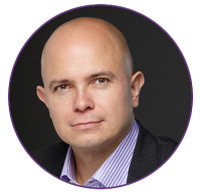 Ole Jørgen Torvmark, CEO, Norsk Radio
Ole Jørgen Torvmark has since 2010 been the CEO of Digital Radio Norway, the industry body which led Norway to become the first country in the world to conduct a DSO. He has had a key role in the collaboration between commercial and public broadcasters and between the broadcasters, politicians and trade. After a complete digitisation of national radio broadcasting in Norway, Digital Radio Norway was shut down according to plan. Torvmark is now a consultant and also head of a new industry body on behalf of the broadcasters, Norsk Radio. The company ensures that Norwegian radio content is widely distributed on digital listening platforms such as streaming and smart speakers. Norsk Radio operates the Norwegian version of Radioplayer, www.radioplayer.no
V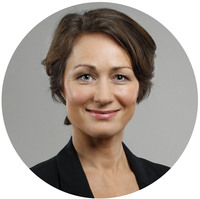 Ragnhild Veire, Head of NRK Klassisk and NRK Jazz
Ragnhild has a Master's Degree in musicology from the University of Oslo and is educated as a trombone teacher from the music conservatory in Oslo. For several years she worked as a profiled classical music journalist and music critic in Norway for the public broadcaster NRK. In 2013 she became head of the DAB radio station NRK Klassisk. As managing editor she has been in charge of the development of the station, building it from an unpresented juke-box to the launch of a full scale 24-hours DAB radio station in 2017. From June 2018 she is also head of NRK Jazz. Ragnhild was until recently the chairman of Medienettverket, a network for female media leaders in Norway. She is a member of the Radiodays Europe program committee.
W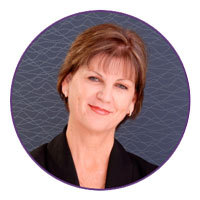 Joan Warner, CEO, Commercial Radio Australia
As CEO of Commercial Radio Australia (CRA) Joan was responsible for the planning, roll-out and implementation of DAB+ digital radio in the five metropolitan capitals covering over 60% of the Australian population, and continues the DAB+ implementation for commercial radio broadcasters across regional Australia. She oversees the whole of industry marketing campaign, Radio Codes of Practice, audience survey contracts and industry copyright agreements. She is responsible for the annual National Commercial Radio Conference, Siren Creative Awards and Australian Commercial Radio Awards.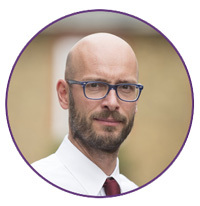 Hanns Wolter, WorldDAB Regulatory and Spectrum Committee Chair and Technical Director, DAB Italia scpa
Hanns has been working in the DAB world since 2000 as a Product Manager and has, in these years worked on all issues regarding DAB, at both a national and international level, including the introduction of DAB+ in 2007. He is involved in network planning and spectrum issues and also works closely with hardware manufacturers for the deployment of a comprehensive DAB environment. Currently he is responsible for the planning and management of the ongoing roll-out of DAB Italia's network and all issues related to the creation, distribution and transmission of the multiplex.
Z



Carsten Zorger, Director, Digitalradio Büro Deutschland
Carsten Zorger is Director of the German DAB+ digital radio marketing body - Digitalradio Büro Deutschland which oversees the marketing and promotion of DAB+ digital radio in Germany. Prior to this he was head of marketing and communications at German national radio broadcaster, Deutschlandradio. Previously, he was head of public relations at Berlin-Brandenburg branch of ADAC, the German automobile association. He was responsible for corporate communications at ISP Strato AG, one of the world's largest web hosting companies. He has extensive experience in the radio industry, having been chief editor and director of audio and internet at SWR3 Börsenman and managing editor at BLR in Bavaria.
Video interviews by La Lettre Pro
November 6th
11:00 - 12:30
WorldDAB General Assembly - member session (NB: only WorldDAB members may attend this session)
12:30 - 14:00
Networking Lunch
14:00 - 17:00
WorldDAB General Assembly - Day 1
November 7th
09:00 - 15:30
WorldDAB General Assembly - Day 2

WorldDAB General Assembly 2018, Berlin
WorldDAB members can register up to two delegates free of charge. For more than two delegates, and for non-members, the following registration fees apply:
Non-member: €200 (reduced, conference only fee)
Member: First two delegates free of charge, additional delegates €125 per registration (reduced conference only fee)
Please note the gala dinner for this event is now full and no further registrations for this part of the event are possible.
---