DAB+ session at Le Salon de la Radio, 10 February 2014, Paris, France
Organised by

Date: 10th February 2014
Location: Paris, France
Types: Workshop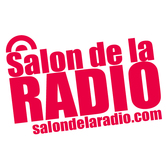 During Le Salon de la Radio, WorldDMB in partnership with Le Salon de la Radio will host a session dedicated to digital radio: 'Towards a successful rollout of Digital Radio in Europe'. The session will take place on Monday 10 February from 11.30 - 13.30 in the Auditorium.
Delegates will hear about the latest developments in Europe on the growth of the DAB+ digital radio standard, from broadcasters and the automotive sector, with a particular focus on developments within the automotive sector.
These are exciting times for digital radio as DAB / DAB+ extends its footprint across Europe. The successful launch in Germany has helped encourage developments in several other European markets: France has confirmed a launch in Paris, Nice and Marseille; The Netherlands had a national launch in September 2013, Poland has launched in Warsaw and Katowice, Italy continues to roll-out of transmitters, Sweden due to decide later this year (2014). In the UK 41% of new cars now come with DAB / DAB+ as standard. In Norway sales of digital radio receivers are up by 140% between 2012 and 2013, and car radio sales by 200%.
Session topics include:
Digital Radio / RNT in Europe – status report
Digital Radio – independent radio's perspective
Plans for an imminent rollout in French-speaking Belgium
Case study of a recent national launch of DAB+ Digital Radio, The Netherlands
Digital Radio in Europe – an automotive manufacturer's perspective

Automotive services via DAB/DAB+
Speakers include:
Olivier Oddou, Editor-in-Chief, SchooP.fr
Patrick Hannon, President, WorldDMB and Vice President Corporate Development, Frontier Silicon
Mathieu Quetel, vice-président du SIRTI (syndicate of 150 independent radio stations in France)
Francis Goffin, Director General of Radio, RTBF, Belgium
Jacqueline Bierhorst, Project Leader, Digital Radio+ Network, The Netherlands
Laurent Dizambourg, Pilote Innovations domaines Acoustique/Audio/Radiofréquences, PSA Peugeot Citroën
Andrew Nash, Automotive Sales Director, V-Traffic Services (Mediamobile)
To view the full programme for the session click here.
To view more information about the speakers click here.
For more information about Le Salon de la Radio click here.