Germany – more listeners and higher advertising revenue with second national mux
22.07.2020 by WorldDAB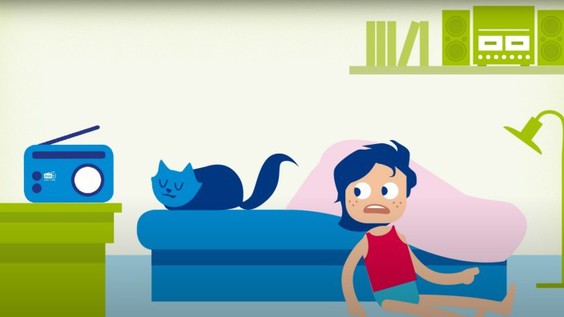 Photo: screenshot youtube / DABplus Germany)
In a recent article published in one of Germany's largest newspapers, Süddeutsche Zeitung, Antenne Deutschland's CEO Joe Pawlas discusses how the launch of Germany's second national commercial multiplex will help further boost the radio and audio landscape in Germany.

Germany's second national multiplex will launch in October, with a total of 16 commercial radio stations available to listeners across Germany on DAB+, some of which have already been revealed. Aside from Antenne Deutschland's six radio stations, Antenne Bayern and Rock Antenne, Toggo Radio – a station aimed for children which was previously only available online – will also launch on the multiplex in October, alongside a DIY station, a comedy station and other hit radios from Radio RTL and Energy.
Antenne Deutschland, which was awarded the contract to operate the multiplex, will broadcast six of its own radio stations, catering for diverse audiences. As outlined by Pawlas, DAB+ is a key focus for Antenne Deutschland's wider audio strategy, the aim of which is to build up an "attractive online offering" over the next two years that includes digital radio, web radios and podcasts.
"We don't see ourselves in competition with others, we want to make the market bigger together" says Pawlas, highlighting the remarkable growth the audio market is currently experiencing.
DAB+ and the launch of the second national commercial multiplex are an essential component of this expansion strategy, given the large number of listeners on DAB+ in Germany, where every fourth household now includes no less than one DAB device.
DAB+ also presents an advantage when compared to the saturated analogue frequencies and online streams, whose costs are significantly higher than DAB+ and require listeners to have a strong internet connection.
The launch of the second national multiplex will also offer significant advertising opportunities for commercial radio.
Germany's first national multiplex launched almost a decade ago, but the development of DAB+ in the country shows no signs of stopping – there are now more than 260 radio stations on air on DAB+, with over 60 of those available exclusively on DAB+. Over nine million households are equipped with a digital radio device, with 1.5 million sold in 2019 alone. The number of DAB+ devices is also expected to grow further, as a new national law requiring all new cars sold in Germany to be equipped with a digital radio comes into force at the end of 2020.
---
Posted in: