WorldDAB member focus - GatesAir
19.06.2020 -

- GatesAir WorldDAB Member - United States

by Rebecca Keene, Stakeholder Relations Manager, WorldDAB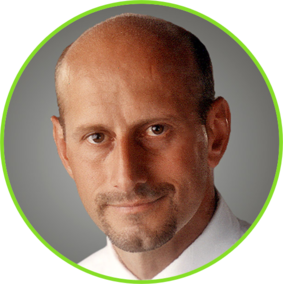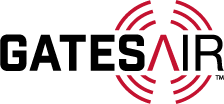 Q&A with Ted Lantz, Vice President and General Manager, Radio Products
What markets does GatesAir support and what solutions do you provide?
GatesAir efficiently leverages broadcast spectrum to maximize performance for multichannel TV and radio services, offering the industry's broadest portfolio to help broadcasters wirelessly deliver and monetize content. With nearly 100 years in broadcasting, GatesAir's exclusive focus on the over-the-air market helps broadcasters optimize services today and prepare for future revenue-generating business opportunities.
GatesAir's turnkey solutions are built on three pillars: TV Transmission, Radio Transmission and Content Transport. The Radio Transmission family includes GatesAir's range of Maxiva DAB/DAB+ transmitters, including air-cooled (Maxiva VAX-OP, liquid-cooled (Maxiva VLX-OP) and specialty-packaged systems. This includes the MultiD multi-carrier platform, which brings three DAB transmitters together into a compact 1RU chassis; and the VAXT-MC, a high-density desktop system that can integrate up to six DAB transmitters or gap fillers.
These are all high-efficiency, solid-state solutions that reduce footprint, maintenance and energy consumption while optimizing total cost of ownership. GatesAir DAB transmitters also offer robust EDI and ETI networking options to support flexible contribution and distribution strategies.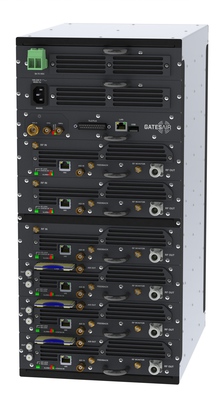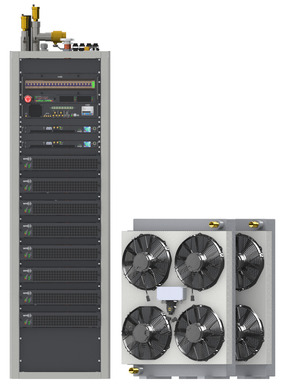 GatesAir VAXT-MC Multi-Transmitter GatesAir Maxiva VLX-OP
Can you tell us about GatesAir's most recent projects?
GatesAir is one of six transmitter manufacturers involved in DAB Italia's multi-year national rollout, and has been one of two manufacturers in the most recent phases. "GatesAir proved to be an important partner as our network has grown," said Hanns Wolter, Technical Director, DAB Italia, notes that GatesAir strikes the right balance of price, performance, and space-efficiency for their growing network. "They are active listeners and responding to our requests."
One important recent technical development has been the integration of satellite receivers into the GatesAir transmitters, which removes the cost of external satellite receivers. DAB Italia has deployed 15 GatesAir Maxiva transmitters since early 2019 covering a range of power levels and network requirements. Most of these transmitters deliver power levels of 100, 250 or 450 watts, but the rollouts include gap fillers as low as 25 watts, and a few higher power systems that go up to 2.5 kW.
The GatesAir transmitters all deliver above 40 percent efficiency regardless of power level, which reduces operating costs and energy consumption at each site.
"What is most impressive operationally is how efficient they are, even at the low-power gap filler end," said Wolter. "The operating cost difference with the gap fillers isn't quite as significant, but the medium to higher power transmitters are reducing our energy costs by 15 to 20 percent a year."
GatesAir has also reduced the maintenance burden with more modern and clever designs. "It's almost like a Lego box, especially with their smaller transmitters," he said. "There have interlocking parts and no cables. And these are very compact transmitters with separate amplifiers. It also makes for interesting solutions for tunnel coverage, which we are now evaluating."
DAB Italia expects to significantly expand the network over the next two years, taking the service to smaller cities, towns and roads, one by one. The first GatesAir transmitter deployed in the network provided DAB+ service to the city of Verona, while the most recent GatesAir transmitters recently went on the air in Ferrara and Asti. Those latter sites represent DAB Italia's expansion strategy into smaller cities.
What do your customers value most from your solutions?
Broadcasters and network operators face an unprecedented scope of change and uncertainty — from increasing global competition, skyrocketing electricity costs and new business models for content distribution, to complex modulation approaches with diminished pools of skilled RF engineers and technicians. As broadcasters around the world tackle these challenges, they're looking for system solutions with the scale, technology, solutions, quality, reliability and customer support to help them come out on top. GatesAir provides these solutions.
What advice would you give someone considering deploying DAB?
When considering DAB, broadcasters need to look at solutions not only for today, but solutions that allow them to advance in the future. They need to look at aligning themselves with companies that evolve as the business models change. This ensures that they have a partner that will enhance their initial equipment investments through innovative technology and content distribution methods that keep them moving forward as broadcasters.