Digital Sound Broadcasting (DSB) Systems Training at AFRALTI
Date: 2nd - 26th May 2023
Location: ONLINE
Types: Others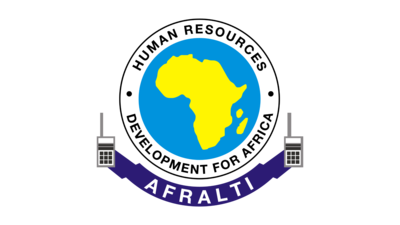 Digital Sound Broadcasting (DSB) Systems virtual instructor led training
ITU'S Academy Training Centre
2nd - 26th May 2023
Course Overview
AFRALTI as an ITU Academy Training Center shall be conducting a virtual instructor led training on DSB which provides an in-depth technical review of the DAB+ and DRM30/DRM+ digital sound broadcasting standards.
The course covers the formation of multiplexed audio streams with associated data and data services, the carriage of the multiplex and associated signaling, the broadcast transmission stream, and RF transmission modes and details.
Learning Outcomes
It will provide the technical foundation to allow the selection of the most appropriate DSB system and mode for the delivery of sound broadcasting services under different conditions and a range of delivery objectives, e.g. required coverage area. It will also provide the knowledge basis for further investigations and systems trials as well as overall planning for future permanent systems.
Target Participants
The course is designed for broadcasting professionals including broadcast engineers and management, regulators and legislators, and wider stakeholders such as receiver manufacturers and suppliers.
Entry Requirements
A basic understanding of digital communications is preferred including knowledge of Time Division Multiplexing, digital modulation and error correction coding, audio coding and RF transmission and planning principles, ideally through an under-graduate university degree such as Electronic or Telecommunications Engineering.
Apply now for the 2nd May 2023 class
For more information and registration, write to training@afralti.org or call/chat +254 710 207061