WorldDAB General Assembly 2020 - members-only session
Organised by

Date: 2nd November 2020
Location: Online
Types: Conference

The only event dedicated to DAB digital radio

The one-hour WorldDAB members-only portion of the General Assembly on 2 November gives members the opportunity to hear directly from the WorldDAB President and WorldDAB Committee chairs about WorldDAB's progress over the past year, and the forum's priorities for the coming year.  
The winner of this year's WorldDAB Award for Outstanding Service will be announced during this meeting. 
The one-hour members-only portion of the General Assembly will take place as a real-time, live meeting on 2 November from 9:30 - 10:30 GMT. 

Please note the deadline to register for this meeting is 12:00 noon GMT on Friday 30 October.

Programme for the members-only session:   
09:30 – 09:40    WorldDAB Steering Board report - President, Patrick Hannon, Frontier Smart Technologies
09:40 – 09:50    WorldDAB Asia Pacific Committee report - Chair, Joan Warner, Commercial Radio Australia
09:50 – 10:00    WorldDAB Technical Committee report - Chair, Lindsay Cornell, BBC
10:00 – 10:10    WorldDAB Spectrum and Network Implementation Committee report - Chair, Hanns Wolter, DAB Italia
10:10 – 10:20    WorldDAB Treasurer's report including WorldDAB budget approval for 2021 – Treasurer, Ron Schiffelers, NXP
10:20 – 10:30    Announcement of the winner of the WorldDAB Award for Outstanding Service 2020
This meeting is separate to the remainder of the WorldDAB General Assembly that will be a one-day live-streamed event on Tuesday 3 November 09:00 – 16:00 – more information and registerstration available for that is available here.  That part of the General Assembly will be open to non-members as well as members, and will bring together high quality speakers from around the globe to share updates and information about all aspects of DAB+. 
WorldDAB members should register for both events: 
Monday 2nd November, 09:30 – 10:30 GMT        WorldDAB General Assembly 2020 – members only meeting -  live members-only session (via zoom) – register here  
Tuesday 3rd November 09:00 – 16:00 GMT          WorldDAB General Assembly 2020 – live-streamed conference, members and non-members – register here 
Principal Sponsor 

Event Partners
Media Partners
A B C D E F G H I J K L M N O P Q R S T U V W X Y Z
C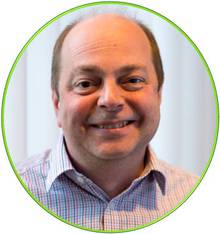 Lindsay Cornell, Principal Systems Architect, BBC Digital and WorldDAB Technical Committee Chairman
Lindsay has worked for the BBC for more than 20 years, in a variety of engineering, editorial and leadership roles spanning radio, TV, and spectrum regulation. He has considerable experience of leading collaborative projects through his roles as Chairman of CEPT FM PT51, dealing with spectrum issues for programme-making, and as Chairman of the WorldDAB and DRM Technical Committees, managing the stability and development of the respective standards. 
H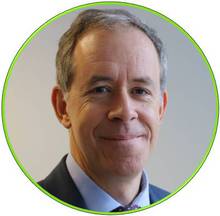 Patrick Hannon, VP Corporate Development, Frontier Smart Technologies & President, WorldDAB
Patrick Hannon is Vice President Corporate Development at Frontier Smart Technologies, the leading provider of technology solutions for consumer DAB radios. He was elected President of WorldDAB in November 2013. His role is to work with policymakers, regulators and industry players (including public and private broadcasters, network operators, device manufacturers, retailers and automotive manufacturers) to ensure that digital radio is successfully rolled out in as many territories as possible. Before joining Frontier, Patrick was a strategy consultant focused on broadcast and digital media. Previously, he held senior strategy and commercial roles at the BBC and BBC Worldwide.
S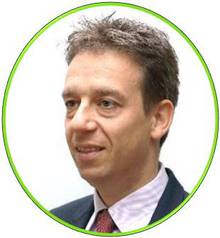 Ron Schiffelers, Senior Director Program Management, NXP Semiconductors  
Ron Schiffelers works for NXP within the Business Unit Automotive. NXP is a semiconductors company and a leader in the Car Infotainment IC market. Having a total experience of 21 years in the semiconductors industry Ron has been working on car radio products with his main focus on digital radio for the past 9 years from product definition to design-in at customers. Besides this he is also active as member of the WorldDAB steering board.
W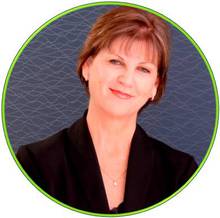 Joan Warner, CEO, Commercial Radio Australia 
As CEO of Commercial Radio Australia (CRA) Joan was responsible for the planning, roll-out and implementation of DAB+ digital radio in the five metropolitan capitals covering over 60% of the Australian population, and continues the DAB+ implementation for commercial radio broadcasters across regional Australia. She oversees the whole of industry marketing campaign, Radio Codes of Practice, audience survey contracts and industry copyright agreements. She is responsible for the annual National Commercial Radio Conference, Siren Creative Awards and Australian Commercial Radio Awards.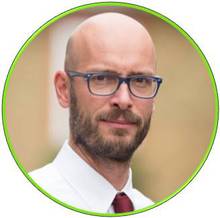 Hanns Wolter, WorldDAB Regulatory and Spectrum Committee Chair and Technical Director, DAB Italia
Hanns has been working in the DAB world since 2000 as a Product Manager and has, in these years worked on all issues regarding DAB, at both a national and international level, including the introduction of DAB+ in 2007. He is involved in network planning and spectrum issues and also works closely with hardware manufacturers for the deployment of a comprehensive DAB environment. Currently he is responsible for the planning and management of the ongoing roll-out of DAB Italia's network and all issues related to the creation, distribution and transmission of the multiplex.
A B C D E F G H I J K L M N O P Q R S T U V W X Y Z
A

AVT
AVT Audio Video Technologies was founded in 1996 in Nuremberg as a manufacturer forprofessional audio equipment.
Today, AVT is a leading manufacturer of DAB technology offering reliable hardware and software solutions for small, cost effective setups as well as scalable, fully redundant headends.
By tailoring individual solutions aimed at the changing requirementsof a developing market, AVT equips its partners with the technology necessary to shape the media landscape oftomorrow. While steadily developing new systems to connect digital infrastructure and broadcast, we also make sure to continuously improve our existing products by implementing new features to enable sustained use. All our hardware systems are DSP based to offer highest reliabilityfor a prolonged lifecycle.
AVT has more than two decades of comprehensive audio knowledge and offers more than just DAB products. As one of the leading manufacturers of telephone hybrid systems andaudio codecs, we are also able to realise cross-system integrations.The AVT systems, which are developed and manufactured in Germany, are deployed worldwide via national distributors. This gives us the opportunity to monitor global developments in broadcast and provide comprehensive solutions
B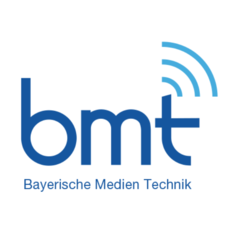 bmt
bmt is a competence centre for the realisation of projects within the scope of digital broadcasting. For years, bmt has been active in the specification and implementation of DAB and TPEG (Transport Protocol Expert Group) services. This includes both consulting services and products like TPEG ON AIR, TPEG Analyser, TPEG Editor and TPEG Library. The Bayerische Medien Technik (bmt) offers professional-grade technical expertise in the IT field, especially as regards digital broadcast media.
Given the constellation of its ownership, the bmt represents an ideal partner for public and private broadcasters, as well as device makers and service providers. The standard catalogue of services is built around the latest technology, with an additional portfolio of interfaces, data conversation and data service provisioning through its specialized departments.
The bmt supports the traffic computer system for Bayerischer Rundfunk and delivers traffic telematics data on the internet, over digital radio and more.
D

DIGIDIA
Founded in 2005 DIGIDIA has emerged as one of the leading companies for digital radio transmission equipment with digital radio systems deployed all over the world in three technologies: DAB/DAB+/DMB, SynchronousFM and DRM30/DRM+. For DAB we provide end-to-end solutions for broadcast and test applications. The broadcast transmission range encompasses DAB/DAB+ head ends (multiplexers, encoders), IP gateways for EDI & ETI and road tunnel transmission/break-in products. The monitoring range includes professional RF receivers and EDI/ETI/RF monitoring devices. All products are provided for both industrial PC and virtual platforms. DIGIDIA leads the way with straightforward software and hardware designs that are innovative, flexible, and compact. All products are IP based and contain the latest COFDM and Software Defined Radio technology on state-of-the-art PC and GPP/FPGA/DSP platforms.
G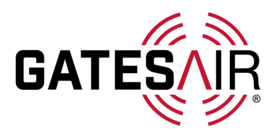 GatesAir
GatesAir (formerly Harris Broadcast) has been an innovator in over-the-air broadcasting for nearly 100 years, and today offers the industry's broadest portfolio with the most energy-efficient TV & Radio transmitters to help broadcasters deliver and monetize content around the globe.
GatesAir is the only company to support all digital radio standards (including DAB/DAB+), and our over-the-air customers rely on our networking and transmission solutions to maximize new revenue opportunities. Our innovative and expanded solutions will help you achieve the outstanding sound quality and reception required to attract, retain and grow your audience share while delivering low total cost of ownership.
GatesAir's Intraplex solutions give broadcasters bandwidth-rich solutions for moving content over IP networks, with visibility into stream and network performance. We continue?to innovate robust and reliable solutions for traditional RF STL connections that can also accommodate IP traffic. In larger transmitter networks, Simulcasting technology ensures all GatesAir transmitters are time-locked for synchronous, over-the-air content delivery.
P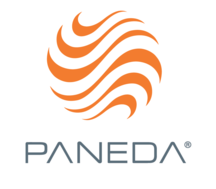 Paneda
Paneda offers innovative and cost-effective DAB solutions: safety systems, broadcast networks and broadcast systems. Nearly 200 tunnels in Norway are equipped with Paneda systems. Many local and public European broadcasters are using Paneda DAB Head-End systems with a complete range of products including multiplexing, audio encoders, data insertion and content management.
X

Xperi
Xperi invents, develops, and delivers technologies that enable extraordinary experiences. Xperi technologies, delivered via our brands: DTS, HD Radio, IMAX Enhanced, Invensas, TiVo, and by our startup, Perceive, make entertainment more entertaining, and smart devices smarter. Xperi technologies are integrated into billions of consumer devices, media platforms, and semiconductors worldwide, driving increased value for partners, customers and consumers around the globe.
Xperi's automotive technologies, DTS AutoSense, DTS Connected Radio and HD Radio are designed to improve the in-vehicle experience, making it safer and more enjoyable. DTS AutoSense comprises occupant and driver monitoring vision solutions, implemented at the edge. HD Radio, which resides in more than 70 million automobiles, is the most successfully deployed digital radio system in autos worldwide.? DTS Connected Radio, built on the largest and deepest data set of broadcast and music metadata, combines over the air broadcast with IP-delivered content for a robust, richer, more personalized in-cabin infotainment experience.
A world leader in smartphone apps for radio stations and visual radio broadcast systems, Xperi's All in Media is dedicated to creating innovative technology solutions for broadcasters and their listeners, delivering leading radio experiences in the vehicle, on mobile devices, and in connected devices for the home.