WorldDAB Automotive 2019
Organised by

Date: 20th June 2019
Location: Turin, Italy
Types: Conference, Exhibition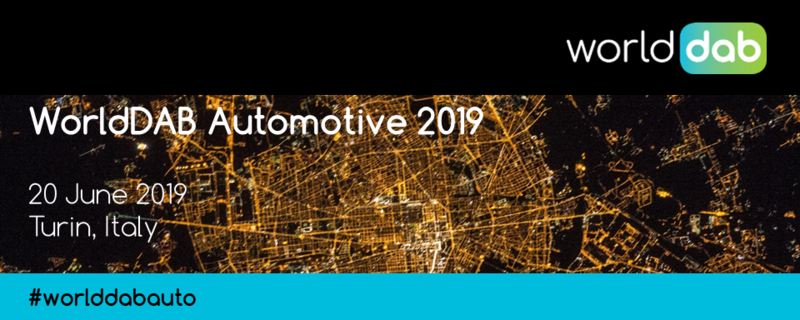 This year's WorldDAB Automotive conference will see a special focus on digital radio for Italian drivers, an update on the implementation of the EECC by EU national administrations and a spotlight on broadcast radio's evolution in the connected car.
Delegates will hear an update on the progress made to date, on implementing the EECC and mandating terrestrial digital radio in all vehicles by 2020
Auto manufacturers and broadcasters will share their vision for DAB+ in the connected autonomous vehicle while looking also to the future of radio in the car in terms of smart, hybrid and voice controlled radio
Broadcasters from established and emerging markets will provide updates on services on air, coverage plans, and what they're doing to communicate with their listeners about digital radio
The WorldDAB Automotive Working Group will give an update on the latest work being done to improve the in-car user experience, antenna/receiver performance and aftermarket products
Manufacturers will discuss the future of aftermarket devices in the car, and new developments in this area
Download the final programme here.
Download the brochure here.
 Conference partner, translation sponsor and lunch sponsor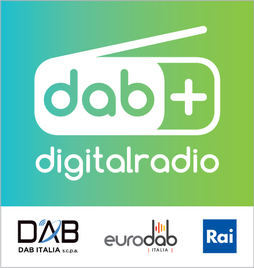 Event sponsors
Lanyard sponsor



Networking drinks sponsor

Exhibitors 
   
                 
       

   

 


         

    
   
   
         
     
         
     
            
Key topics include:
Update on the EECC and mandating terrestrial digital radio in all vehicles by 2020
DAB+ in the connected autonomous vehicle including smart, hybrid and voice controlled radio
Updates from broadcasters across Europe and beyond on services on air, coverage plans, and what they're doing to communicate with their listeners about digital radio
An update on the latest work being done by the WorldDAB Automotive Working Group to improve the in-car user experience, antenna/receiver performance and aftermarket products
The future of aftermarket devices in the car, and new developments in this area
Read the final programme here.
Download the brochure here.
Sponsorship, exhibition and advertising opportunities

WorldDAB Automotive 2019 provides an ideal opportunity to communicate with a target audience and reach key decision makers.
A range of tailor-made sponsorship and exhibition packages have been designed specifically for you to optimise your company's exposure to a target audience.
Please note the deadline to book sponsorship, exhibition and advertising opportunities at WorldDAB Automotive 2019 is Friday 3 May, 2019.
Download the brochure for more information.
Recommended hotels:
Hotel NH Torino Lingotto Congress (2 mins walk)
4 star, Via Nizza, 262 10126 Turin - Italy
Reservations: +44 203 4998 271
Tel.: +39 011 6642000
nhlingotto@nh-hotels.com
Double Tree Hilton Lingotto (9 mins walk)
4 star, Via Nizza 230, Turin, 10126, Italy
Tel: +39-011-6642781
FAX: +39-011-6642004
trntl_res@hilton.com
AC Hotel Torino, a Marriott Lifestyle HotelOpens in new window (5 mins walk)
4 star, Via Bisalta 11, Lingotto, 10126 Turin, Italy
Tel: +39 011 639 5091
Hotel Cairo (22 mins walk)
3 star, Via La Loggia 6, Lingotto, 10134 Turin, Italy
Tel: +39 011 3171555
Email: info@hotelcairo.it
Venue - Centro Congressi Lingotto

Address:
Centro Congressi Lingotto,
Via Nizza 270,
10126 Torino TO,
Italy
Directions to the venue:
From the main motorways Piacenza, Pavia,Genova, Savona, Milano, Aosta Frejus e Pinerolo – direction TORINO, continue on the South Ringroad - exit Corso Unità d'Italia then follow signs to Lingotto.
From downtown: access to the underground parking sectors – from Via Nizza n. 230 and n. 280 bis.
From Lingotto railway station: on foot follow Via Pannunzio, turn left in Via Passobuole then turn left again in Via Nizza. Estimated time: 20 minutes.
From Porta nuova main railway station: Underground (www.gtt.to.it), line 1, 6 stations, terminus LINGOTTO. Bus n. 1 or 35, get off after 12 stops. Estimated time: 20 minutes.
From Porta Susa railway station: Underground (www.gtt.to.it), line 1, 9 stations, terminus LINGOTTO. Bus n. 1 and get off at Via Nizza/Via Vado stop. Estimated time: 30 minutes.
Pedestrian entrance: Via Nizza n. 280.
By car: underground paying car parking entrance from Via Nizza 230 or 280 bis.
Bus gate: Via Nizza 294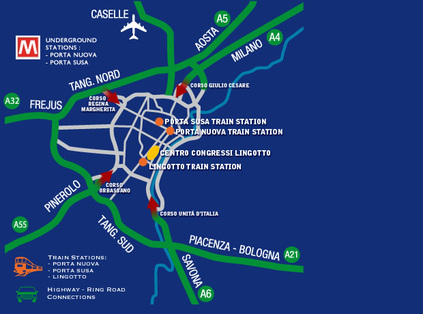 For more information on directions to Centro Congressi Lingotto click here.
Speakers 
A B C D E F G H I J K L M N O P Q R S T U V W X Y Z
A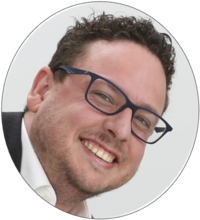 Cas Adriani, CTO, Pluxbox
Cas Adriani is as CTO responsible for all the technical processes, stability and innovations concerning the Pluxbox products. Pluxbox is in the technical lead of a lot of radio innovations, such as the radio production tool RadioManager and metadata.radio. Cas is also the Pluxbox representative of WorldDAB, RadioDNS and in technical lead of WP3 of the  MARCONI project which is funded by the european commission.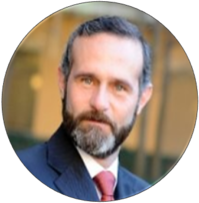 Fausto Amorese, President, FCP Assoradio
Fausto Amorese is the President of FCP Assoradio - Federation of advertising Agencies since May 2016 and since April 2007 he is the Radio Marketing & Advertising Director of  Il Sole 24 Ore Group.
From September 1997 to April 2007 he was Client Director  first and Agencies Director after at the Radio Division of A. Manzoni & C. S.p.a, the exclusive advertising sales agency of GEDI Group.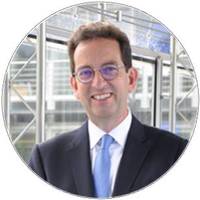 Antonio Arcidiacono, Director of Technology & Innovation of the European Broadcasting Union.
Antonio is an internationally acclaimed expert in digital television, satellite communications, IP-based multimedia services and mobile telecommunications and managed a team of international experts. Amongst his many achievements, he participated in the launch of the first GSM services and was responsible for launching the first Digital TV services in Europe; he played a central role in the convergence between the broadcasting world and the Internet world in the mid 90's with the launch of the DVB-IP set of standards; and oversaw disruptive ideas being translated into new products and commercial services.  With strong knowledge of the European market, he has worked closely with the leading players in the fields of Digital TV and Multimedia Services, and with European institutions at a technical, standardization, regulatory and competition level.
B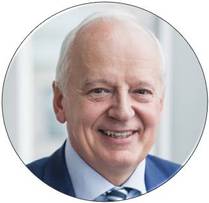 Stan Baaijens, DVB Chair PCM & Steering Board (CEO, Funke Digital TV)
 Stan Baaijens is a second generation owner of Funke Digital TV after following his father's footsteps by joining the Funke Company almost 40 years ago. His mission is to build state of the art digital terrestrial reception solutions and deploy these extensively around the world.  In 2017 Funke Digital TV celebrated its 60 years of history; 60 years of an unstoppable drive for innovation in the field of signal reception antennas.  In 2015 Mr. Baaijens was appointed as DVB Steering Board member and since 2018 the new Chairman of the DVB Promotion & Communications Module (PCM) at the EBU in Geneva.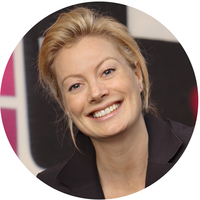 Jacqueline Bierhorst, Project Director Digital Radio Netherlands, Consultant Flemish Government, Department of Culture, Youth and Media, Vice President and Member Steering Board WorldDAB
Jacqueline Bierhorst has been a pioneer in commercial radio since 1987, specialised in distribution, marketing and content. She has a strong track record in launching and leading successful commercial television and radio channels in The Netherlands and Belgium. From 2011 till 2015 she was project leader on the rollout of the DAB+ network in The Netherlands for all commercial broadcasters, launched on September 1, 2013. Since 2015 she is project director Digital Radio NL, a collaboration between public and commercial broadcasters and the Ministry of Economic Affairs. Coordinating involvement all stakeholders and joint marketing of Digital Radio/DAB+ in The Netherlands. Jacqueline is vice president of WorldDAB and member of the Steering Board since 2017 also a consultant of the Flemish Government, Department of Culture, Youth and Media on the introduction of DAB+ in Flanders.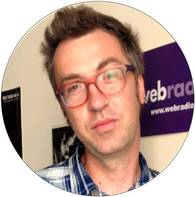 Andrea Borgnino
Journalist, author and radio host. He has made several programs for RAI Radio 3 dedicated to the world of radio. He worked at Gr RAI, at Radio1 as author of the program "Golem". From 2008 to 2009, was the New Media Manager at the EBU in Geneva. He published the book Pirate Radio (Persiani Editori, 2010). Since October 2010, was in charge of the new channels of Webradio and head of international marketing of Radio rai. It's on air Every Thursday on Radio 3 in the program "Interference" with stories about the radios of the world. Now it's the editorial and project manager of Rai Radio Techetè a web/dab+ channel all dedicated to the radio Rai archive and rappresent Radio Rai in the Ebu Radio comitee in Geneva.
D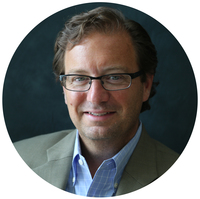 Joseph F. D'Angelo, Senior Vice President, Broadcast Radio, Xperi Inc
Joseph is responsible for global broadcast radio business and product development. As one of the founders of iBiquity Digital, has lead commercial licensing, product development and technology innovation efforts during his tenure and currently leads Xperi's global radio services with a focus on HD Radio, DAB, hybrid and streaming radio services.  He manages resources around the world committed to ensuring broadcast radio has a rich and vibrant offering in today's digital broadcast and connected world. Joe currently serves on the Steering Board of RadioDNS.
Jean-Marc Dubreuil, Programme Manager, WorldDAB
After having spent 18 years with Intel, Jean-Marc Dubreuil has been involved in the digital audio broadcasting world since 2009, first with Frontier Silicon, focusing on the automotive sector. Since 2012 he has been the WorldDAB representative in France.
E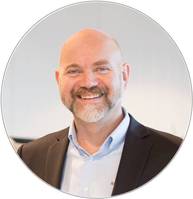 Alf Morten Engvik, Product Manager, AutoHiFi
Alf Morten has been in the Consumer Electronics Business for most of his career, and more specifically the last two decades have been spent with automotive aftermarket electronics. When it became clear in 2011 that Norway was to shut down the nationwide FM-network in favor of DAB, he was instrumental in AutoHiFi achieving the goal to become the default supplier of automotive aftermarket integrated DAB-solutions in Norway. This was achieved early on by co-developing integrated DAB-solutions with a few trusted partners, and then presenting a broad range of integrated solutions that catered to most of the market. In the lead up to the FM-shutdown Alf Morten also did tailored DAB-seminars for shops and garages. On the back of the success AutoHiFi had in Norway, he has also worked to supply companies outside Norway with some of the more integrated DAB-solutions that was successful in Norway, as well as continually working to develop even better aftermarket integrated DAB-solutions for the carmodels/carbrands where this is in demand.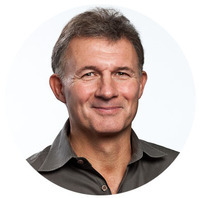 Ford Ennals, Chief Executive, Digital Radio UK
Ford Ennals is Chief Executive of Digital Radio UK (DRUK) which is responsible for leading the market and consumer transition to digital radio in the UK. DRUK represents the major commercial broadcast groups and the BBC, and is responsible for digital radio communication campaigns, and working with the vehicle industry to ensure digital radio is fitted in cars. DRUK works with the UK Government and media regulator Ofcom to plan a future digital radio switchover and achieve consumer listening and coverage criteria.
F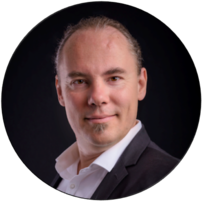 Xavier  Filliol, COO, Radioline
Xavier  Filliol  pioneered  digital  music  in  France  in  1998  as  cofounder  of  MP3.fr,  the  first  French  music  platform.  In  1999,  he  launched  with  partners  Musiwave,  which  became  the European leading company in mobile music business. In 2006, he cofounded Audionamix, a cutting edge company in signal research and source separation.  In  2008,  he  joined  Radioline  as  head  of  content  &  business  development.  Since  January  2017, he leads as COO the company, which became a global radio & podcast provider (#1 in Europe). Since 2011, he is also co-­?organizing a major event in Paris, Rencontres Radio 2.0, dedicated to  the  future  of  radio  stations  &  online  music.  Last  year,  the  event  merged  with  the  European Radio Show.  He  is  co  president  of  digital  radio  committee  for  GESTE  (French  press  &  media  online  publisher association), and board member of ESML (online music publishers syndicate). He regularly teaches at Ina, iRMA, and several French universities.
G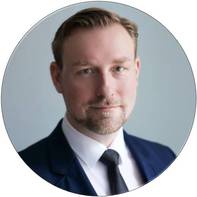 Dennis Grant, Digital Communications and Marketing, ARD
Dennis is working for the German public-service broadcaster ARD and holds the position as head of b2c marketing DAB+ since August 2018. 
He is responsible for the planning and steering of the consumer focused communication efforts to raise awareness amongst German households for DAB+. 
H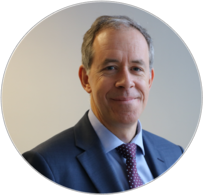 Patrick Hannon, President, WorldDAB
Patrick Hannon is Vice President Corporate Development at Frontier Silicon, the leading provider of technology solutions for digital radio. He was elected President of WorldDAB in November 2013. His role is to work with policymakers, regulators and industry players (including public and private broadcasters, network operators, device manufacturers, retailers and automotive manufacturers) to ensure that digital radio is successfully rolled out in as many territories as possible. Before joining Frontier Silicon, Patrick was a strategy consultant focused on broadcast and digital media. Previously, he held senior strategy and commercial roles at the BBC and BBC Worldwide.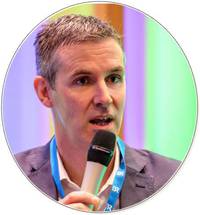 Laurence Harrison, Market Development Director, Digital Radio UK
Laurence Harrison is Market Development Director at Digital Radio UK (DRUK). His main responsibilities include working with the vehicle industry to ensure line-fit of digital radio and development of aftermarket equipment, managing the UK digital radio tick mark and minimum receiver specifications and working with manufacturers and retailers to help grow the market for digital radio. Laurence also manages the coordination of Digital Radio UK's public affairs activities and on building partnerships with similar European national organisations.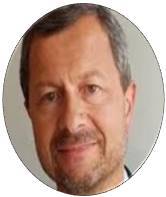 Olivier Humbaire  President, SECIMAVI and Réseau Ducretet
In 80's , Olivier start activity in US for exporting french wine.  Rapidly he moved later on in Electronic and new technology business.  Managing Director of Pioneer France up to 2015, he decided to create is own advisor company around new technologies, data management and business strategy.  Olivier is acting as President of SECIMAVI : French electronic industry association supporting major electronics brands and helping for business development on french market. SECIMAVI is controling C2E (Club for in car electronic promotion with all major brands of Car electronic equipments).  Olivier is also  President of Réseau Ducretet, a school network specialised in IoT and Communication (Optical fiber).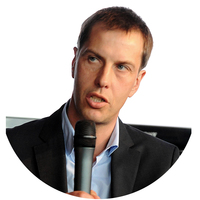 Michael Hill, Managing Director, Radioplayer
Mike runs Radioplayer, a broadcaster-owned radio platform that started in the UK, as a collaboration between the BBC and commercial radio groups. The non-profit Radioplayer model has now spread to 9 countries, where broadcasters are working together to 'share technology and compete on content'. He's also worked at Channel 4, and he started his media career at the BBC, where he managed national radio networks, ran major digital projects, and worked as a senior journalist.
J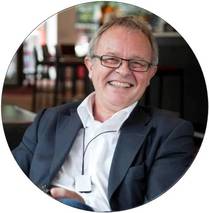 Jørn Jensen, Chief Advisor for the Director of Distribution, NRK Norway 
Jørn Jensen has more than 20 years of experience in radio broadcasting. He has been working at Norway's public broadcaster NRK from 1986, after a 10 year career as a musician. After starting by making radio programmes at NRK's Radio Music department he became increasingly involved in programme production and development, and the creation of new digital stations. In 1995 he created NRK's first DAB-only station, with 24 hour classical music. Since then, Jørn has been a Chief Advisor for different NRK departments and is currently Chief Advisor for the Director of Distribution, dealing with the strategy for NRK's digital future on all NRK platforms.
Jørn Jensen was the President of WorldDMB from 2009 to 2013 and has been a member of WDMB Steering Board for many years. 
K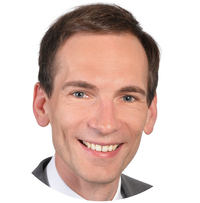 Martin Koch, Head of Development Multimedia, AUDI AG
Martin Koch has been with Audi AG for 4 years and is currently responsible for the development of radio and multimedia functions within the Audi infotainment systems. Martin and his team are working on infotainment innovations to deliver leading customer experience in both function and aesthetics. With hybrid radio, radio song identification, online station logo and coverart, online radio, podcasts and more Audi has pushed radio in Audi infotainment systems to the next level. Prior to his current position, Martin was responsible for the infotainment car and parking functions at Audi, and has also worked for aerospace company AIRBUS in various developments and project management positions.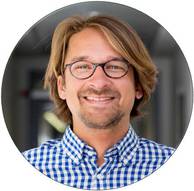 Moritz Kirscht, Advanced Engineer, Norddeutscher Rundfunk
Moritz Kirscht studied media technology at the University of Applied Sciences in Hamburg and got his diploma in 2009. Since then he worked in various fields as an independent engineer, such as production engineer, streaming operator, editor, cameraman, lighting engineer and he helped setting up an educational television station in Herat / Afghanistan. In 2014 he got hired by the Norddeutscher Rundfunk as advanced engineer for RF-technology. His main fields of activity are quality control of terrestrial transmitters especially in same-frequency-networks as well as coverage and problem analysis . He is part of the second level of the technical customer support and therefore involved in questions regarding the behaviour of  FM-, DAB+, DVB-T2, DVB-S and DVB-C receivers.
L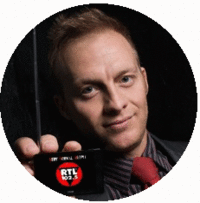 Eugenio La Teana, Head of Research & Development, RTL 102.5 Hit Radio
In addition to his role at RTL 102.5 Hit Radio, Eugenio is actively involved with EuroDab Italia and on a Digital Radio Task Force, whose main objective is to coordinate the roll-out of digital radio in Italy. Since joining RTL 102.5 in 2002, Eugenio has worked on creating interactivity through television which became 102.5 Hit Channel and later worked on discovering new ways of integrating radio-tv-internet and mobile phone. Following this, Eugenio returned to radio, launching the Traffic Message Channel on the RTL network. Today Eugenio is one of the best known European experts on "Services over DAB network".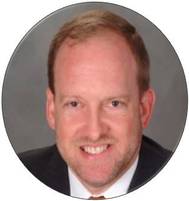 Roger C. Lanctot, Associate Director, Global Automotive Practice, Strategy Analytics
As Associate Director in the Global Automotive Practice at Strategy Analytics, Roger Lanctot has a powerful voice in the definition of future trends in automotive safety, powertrain, and infotainment systems. Roger draws on 25+ years' experience in the technology industry as an analyst, journalist and consultant. He has conducted and participated in major industry studies, created new research products and services, and advised clients on strategy and competitive issues throughout his career. 

M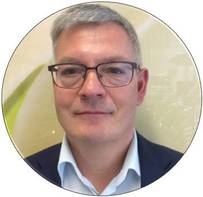 Roberto Moro, Strategic Broadcast Services Manager, Technology Innovation and Projects, SRG SSR
Roberto Moro is responsible for the commercial and technical planning of the SRG SSR DAB+ platform and for the FM switch-off. As an expert of the broadcast market and radio communications he contributes on EBU, ITU, WorldDAB and national groups. Responsible for a leading user experience he is a pioneer of initiatives to improve DAB+ network planning, quality assurance, tunnel broadcast and receiver performance. He is leading the Swiss Digimig Planners Round Table. Prior to this position, Roberto held different positions for sales- and product management in the mobile telecommunication industry.

N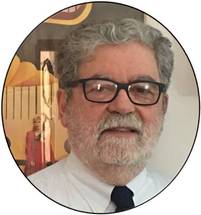 Sergio Nattuci, Chief Operating Officer, Club DAB Italy
Club DAB Italy is a joint venture corporation,  the first private radio service broadcast digital audio operator, owned by the major Italian publishing groups and some independent stations.  Sergio has spent much of his professional career in radio holding positions representing the publishers of this sector at a national and European level as Secretary General and Associate RNA Radio National President of AER Association Européenne des Radios. He became a member of the board and chaired the European committee of the WorldDMB Forum. As a professional journalist, he has published many articles on radio and has served as a correspondent for the European Parliament.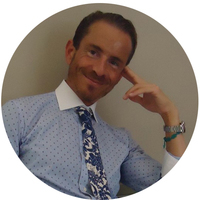 Claudio Nervi, Head of Feature Portfolio Planning, FCA Italy
Claudio Nervi has been within FCA since 2002 covering various roles including distribution strategy, business development, product marketing, pricing and product, both in the headquarters and in national sales companies. Since being appointed Feature Portfolio Planning Manager for the EMEA Region in May 2014, he has been exposed to, and worked on, the most strategic topics of 21st century automotive - Autonomous Driving, Connected Cars and Electrification.
S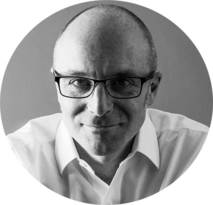 Fabrizio Savorani, Senior business and marketing advisor, DAB Italia and DigitalRadio Italy 
He is Senior business and marketing advisor for DAB Italia and DigitalRadio Italy brand supported by all national network operators. He has over 20 years of experience in major companies in the publishing, media and entertainment industries as Marketing & Communication Director and Publisher.
For the Radio industry he provides strategic consulting to broadcasters and media  companies. His expertise ranges from market researches to brand positioning, from on-air personalities management to communication, advertising, content and format, social media.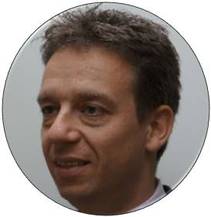 Ron Schiffelers, Senior Director Program Management, NXP Semiconductors  
Ron Schiffelers works for NXP within the Business Unit Automotive. NXP is a semiconductors company and a leader in the Car Infotainment IC market. Having a total experience of 21 years in the semiconductors industry Ron has been working on car radio products with his main focus on digital radio for the past 9 years from product definition to design-in at customers. Besides this he is also active as member of the WorldDAB steering board.
Roberto Sergio, CEO, Rai Radio 
Roberto Sergio, previous President of Rai Way, Rai Net, Rai Pubblicità and director of Rai New Media, is Ceo of Rai Radio department since 2016. Mr. Sergio is engaged in a wide project of digital development and empowerment of Radio within the Italian public media company: seven new channels, a considerable boost in Dab+ extension, a complete renewal of the technological infrastructure, and new formats for the hybrid Radio, including the video streaming.
O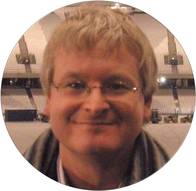 Ian O'Neill OBE, Head of Radio; Head of Television, Department for Culture, Media and Sport (DCMS)
Ian was a member of the UK Digital TV Switchover project in early 2003, leading on the socio-economic aspects of television switchover and later on the BBC's digital purposes for BBC's current Royal Charter. In 2008, Ian moved to the Government Olympic Executive (GOE)  successfully delivering a number of unique projects for the 2012 Games and was awarded an OBE in December 2012 in recognition of his service. Ian re-joined the DCMS Media Team in February 2013, as Head of Radio and Television Policy and responsible for the UK's Digital Radio programme.  
 P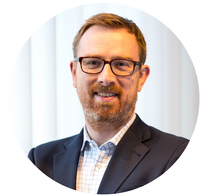 Nick Piggott, Project Director, RadioDNS 
Nick has spent the majority of his career working in the radio industry, initially in programming and then moving to digital radio and online innovation. He is one of the founders of RadioDNS Hybrid Radio, the open technology project that lets broadcast radio and IP work together, combining the power of broadcasting to reach many people and the power of the internet to deliver enhanced or personalised content.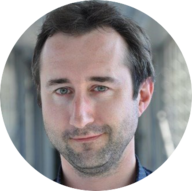 Ben Poor, Project Manager, Digital Radio, European Broadcasting Union
Ben Poor joined the European Broadcasting Union last year as Project Manager for Radio. Previously having worked for over a decade in the UK Commercial Radio sector, he was part of the founding team for RadioDNS and is still heavily involved in the advancement of Digital and Hybrid Radio. He currently sits on both the RadioDNS and WorldDAB Steering Boards.
W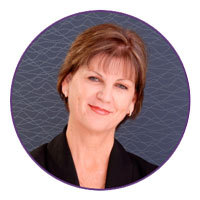 Joan Warner, CEO, Commercial Radio Australia 
As CEO of Commercial Radio Australia (CRA) Joan was responsible for the planning, roll-out and implementation of DAB+ digital radio in the five metropolitan capitals covering over 60% of the Australian population, and continues the DAB+ implementation for commercial radio broadcasters across regional Australia. She oversees the whole of industry marketing campaign, Radio Codes of Practice, audience survey contracts and industry copyright agreements. She is responsible for the annual National Commercial Radio Conference, Siren Creative Awards and Australian Commercial Radio Awards.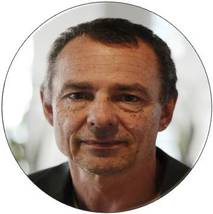 René Wehrlin, Federal Office of Communications, Project Manager, Digitisation and Convergence
René (58) has been active in journalism and media since his youth. He worked for various newspapers, as well as in radio and television. After completing his master's degree (history, political sciences, economics and journalism) he switched to the federal administration. At OFCOM he has worked on the digitisation of broadcasting since 1997. This includes the phase-out of analogue cable television, the regulation of HbbTV and the introduction of DAB+. In this context, he coordinates the work of the radio industry, which is seeking to switch off FM broadcasting.
Håvard Wien, Technical, The Norwegian Broadcasting Corporation (NRK) 
Håvard has been with The Norwegian Broadcasting Corporation (NRK) since 2002 working on the technical side of their radio offering. Since 2012 he has been managing the DAB multiplexes at NRK and improving on-air broadcasts in Norway with features like traffic, transport and alarm announcements. Håvard is in short involved in all things related to DAB at NRK, including the FM switch off in 2017. He is also a member of the World DAB Technical Committee.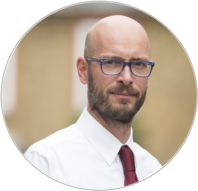 Hanns Wolter, WorldDAB Regulatory and Spectrum Committee Chair and
Technical Director, DAB Italia
Hanns has been working in the DAB world since 2000 as a Product Manager and has, in these years worked on all issues regarding DAB, at both a national and international level, including the introduction of DAB+ in 2007. He is involved in network planning and spectrum issues and also works closely with hardware manufacturers for the deployment of a comprehensive DAB environment. Currently he is responsible for the planning and management of the ongoing roll-out of DAB Italia's network and all issues related to the creation, distribution and transmission of the multiplex.
CTO responsible for all the technical processes, stability and innovations