ABU Digital Broadcasting Symposium 2018, Kuala Lumpur, Malaysia
Event Attended by WorldDAB
Date: 5th - 8th March 2018
Location: Kuala Lumpur, Malaysia
Types: Conference, Exhibition, Workshop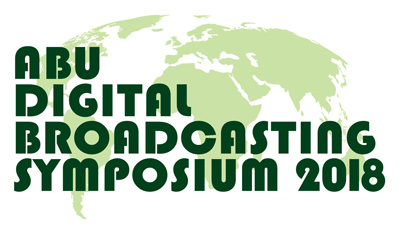 The ABU Digital Broadcasting Symposium, now a prominent event within the industry calendar, provides international and regional exposure to our members and industry partners. The 2018 event will be the 14th annual symposium organised by the Asia-Pacific Broadcasting Union.
The 4-day event takes place at the Royale Chulan Kuala Lumpur and will comprise of a conference, industry exhibition and focused workshops.
WorldDAB workshop: DAB+ in a multiplatform world
Monday 5 March, 14:00 - 17:30, Tun Sri Lanang 1
The WorldDAB workshop will cover the following: how a large commercial broadcaster can develop and use DAB+ to expand radio brands, ASEAN regulation, Norway's digital switch over, developments in the connected car, and DAB+ in smart devices.

Speakers include Joan Warner from Commercial Radio Australia, Dave Cameron from Southern Cross Austereo, the BBC's Lindsay Cornell, Les Sabel and Bernie O'Neill from WorldDAB, Nick Piggott from RadioDNS and Jørn Jensen from Norway's NRK.
DAB+ in the conference programme
DAB+ will feature throughout the main conference programme. Look out for DAB+ in various sessions to hear more about DAB+ technology enhancements, spectrum efficiencies, opportunities for new content on DAB+, hybrid radio, DAB+ digital infrastructure, and cost savings.
Visit the DAB+ Pavilion
WorldDAB will present a DAB+ Pavilion in collaboration with DAB+ supply chain companies with a footprint in Asia Pacific - Factum Radioscape, GatesAir, Paneda and RadioDNS. Meet the experts who can provide advice on implementing DAB+ digital radio, and detail how DAB+ has helped their business.
Join WorldDAB at Booth 39 to find out how we can help
To book a one-to-one meeting with a DAB+ expert please email projectoffice@worlddab.org.
DAB+ receivers
Find out which brands are offering DAB+ digital radio receivers.
This workshop is free to attend