WorldDAB General Assembly 2017, Paris, France
Organised by

Date: 7th - 8th November 2017
Location: Paris, France
Types: Conference, Exhibition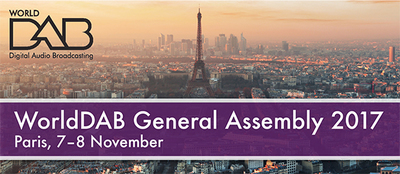 #WDAB17
In France, the speed of DAB+ rollout across new cities is set to accelerate, around the world over 2000 DAB services are now on air, and almost 60 million DAB receivers now sold. As digital radio goes from strength to strength in new and emerging markets, the WorldDAB General Assembly 2017 brings together experts from across the industry to discuss the digital future of radio.

The WorldDAB General Assembly 2017 will bring together over 200 digital radio experts to discuss the future of digital radio, DAB+ rollouts around the world and a European vision for digital radio.
The time is now for countries to move together towards the rollout of DAB digital radio, with receiver prices continuing to fall, car manufacturers fitting DAB as standard, the DSO process moving forward and politicians working towards increased collaboration at the European level.
Read the event programme here.
Event Partner Sponsor

Lunch Sponsor Networking Drinks Sponsor
Programme Brochure Sponsor Delegate Bag and Lanyard Sponsor
Translation sponsor
Exhibitors
Media Partner

DOWNLOAD THE CONFERENCE PROGRAMME HERE
Event outline

Please note the member only session will this year take place earlier than in previous years.
Tuesday 7 November
11:00-12:30 WorldDAB General Assembly (member only session)
12:30-14:00 Lunch and registration
14:00-15:15 Session 1 - DAB in Europe
15:15-15:45 Coffee
15:45-17:00 Session 2 - DAB in France
19:00-23:00 Networking drinks and gala dinner
Wednesday 8 November
09:00-10:15 Session 3 - DSO and getting the listener to follow
10:15-10:45 Coffee
10:45-11:50 Session 4 - the evolving business case for broadcast digital radio
11:50-12:10 Session 5 - DAB+ for data: hybrid and connected
12:10-13:10 Lunch
13:10-14:10 Session 6 - The consumer's journey on DAB
14:10-15:00 Session 7 - A look further into the future with DAB+
15:00 Networking drinks

Speakers 
 B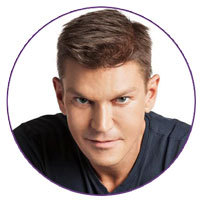 Antoine Baduel, President Director General, Radio FG
Antoine is a reference in the world of the electronic scene and more generally DJ; He is also a successful radio host and is considered a wise and visionary business leader. Antoine proposed to make Radio FG the first FM radio entirely dedicated to electronic music. In 1993, he requested for Radio FG to move to commercial radio status and created Reflex Presse Publicité, a press company in charge of marketing FG's advertising space. At the same time, Antoine organised many evenings in Paris to publicise FG and enlarged his circle of young DJs. In 1995, he was appointed Managing Director of Radio FG. In 2000, Radio FG became the first FM radio in France to be broadcast entirely on the internet. In 2001, the FG Recordings label was created and Antoine released the first official compilation of FG: " Dancefloor FG" vol.1. Today, Radio FG broadcasts on almost 30 FM frequencies in France, Belgium and Monaco and is listened to daily by more than 340,000 people. For nine years he has hosted Radio FG's Prime Time program " Happy Hour " every day. He was awarded by Christine Albanel, then Minister of Culture, the Knight Medal of Arts and Letters in September 2008. In June 2010, he received the Medal of the City of Marseille. Since April 2009, he is a director of GIE Les Indés Radios and a few years later vice-president (first radio coupling in France in audience).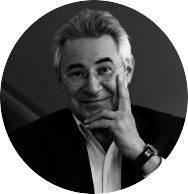 Jürg Bachmann, President, Verband Schweizer
Jürg Bachmann started to work in 2002 at the Goldbach Group in Küsnacht/ZH. He is responsible for corporate communication and public affairs. Since 2006 he is also Chairman of the Association of Swiss Private Radios (VSP). Before he was Managing Director of private radio stations (Radio Aktuell, now FM1, Energy Zurich), Member of the board of Radio Ri and President of the Education radio toxic.fm. He also managed a newspaper and a television station in Switzerland. He is  Vice-Chairman of the media research company Mediapulse and Board Member of the Seniorweb AG, an online and print generation project for media, and the radio start up Radio VOLARE.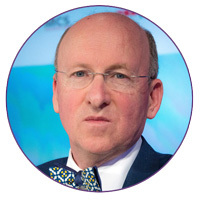 Helmut G. Bauer, Media Lawyer
Helmut is a lawyer based in Cologne who has also studied law, journalism, politics and ethnology in Heidelberg and Mainz.  He has served as a Managing Director in various media companies and is one of the pioneers of private broadcasting in Germany. His current work focuses on the broadcasting infrastructure and new media technologies, particularly for radio. He advises manufacturers and users of wireless production tools in the context of the Digital Dividend at national and European level. He is also the founder of "SOS-Save-our-Spectrum".
Bauer is the author of numerous publications and was for many years lecturer at several universities.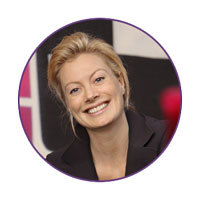 Jacqueline Bierhorst, Project Director Digital Radio Netherlands, Consultant Flemish Government, Department of Culture, Youth and Media, Member Steering Board WorldDAB
Jacqueline Bierhorst has been a pioneer in commercial radio since 1987, specialised in distribution, marketing and content. She has a strong track record in launching and leading successful commercial television and radio channels in The Netherlands and Belgium. From 2011 till 2015 she was project leader on the rollout of the DAB+ network in The Netherlands for all commercial broadcasters, launched on September 1st, 2013. Since 2015 she is project director Digital Radio NL, a collaboration between public and commercial broadcasters and the Ministry of Economic Affairs. Coordinating involvement all stakeholders and joint marketing of Digital Radio/DAB+ in The Netherlands. Jacqueline is a member of the WorldDAB Steering Board and since 2017 also a consultant of the Flemish Government, Department of Culture, Youth and Media on the introduction of DAB+ in Flanders.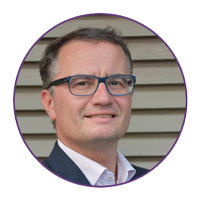 Johan Bouciqué, Head of Media, Department of Culture, Youth, Sports and Media, Flemish Government
Johan holds a law degree from KU Leuven and an LLM in EU and International law from UCL. For 9 years, he worked for Belgian's incumbent telephone operator on product management, regulation and strategy (including digital TV). Since 2005, Johan has been working for the Flemish Government. Johan is media advisor and head of the media team at the Department for Culture, Youth, and Media in support of the Flemish Minister of Media, focussing on policy, regulation and strategy.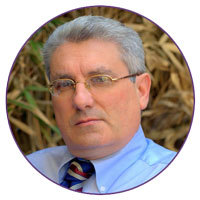 Emmanuel Boutterin, President SNRL (National Union of Community Radios)
Emmanuel Boutterin has been president of SNRL, the Syndicat National des Radios Libres  (National Union of Free Radios) since 2004. SNRL is the largest associative and community radio association in Europe and is an affiliate of FESAC, the Fédération des Entreprises du Spectacle, de l'Audiovisuel et de la Culture (Show, Audiovisual and Cultural Businesses' Federation). The SNRL participates on the executive committee.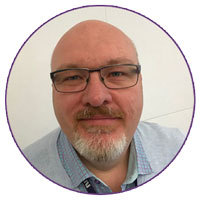 Jon Branæs, Acting Radio Director, NRK Norway
Jon Branæs is Acting Head of Radio at Norway's public broadcaster NRK. For the last eight years, he's been Head on NRK P1, the most popular station both within the NRK and in Norway.  After starting out in local radio, he came to the NRK in 1994 and has worked in a variety of roles and stations.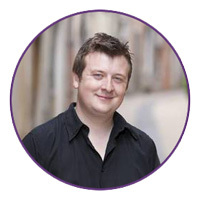 Laurent Brochet, Founder, Radio Pitchoun
Laurent made his first radio broadcasts in 1996 at the age of 12, for CAP 90 in the south of France. He created his first web radio in 2000 with Hit Radio Sud. At 21, Laurent was one of the youngest presidents of radio, after obtaining his first FM frequency to broadcast Radio Vallée in Nice. In 2016, he created Lérins Radio, an educational radio station. This was soon followed by Radio Pitchoun, a children's thematic station. Broadcasting since December 2016, it is the first DAB+ station for children in Monaco, and soon to come Strasbourg, Lyon, and Mâcon; with the addition of a TV channel in September 2017.
C
Lindsay Cornell, Principal Systems Architect, BBC Digital and WorldDAB Technical Committee Chairman
Lindsay has worked for the BBC for more than 20 years, in a variety of engineering, editorial and leadership roles spanning radio, TV, and spectrum regulation. He has considerable experience of leading collaborative projects through his roles as Chairman of CEPT FM PT51, dealing with spectrum issues for programme-making, and as Chairman of the WorldDAB and DRM Technical Committees, managing the stability and development of the respective standards.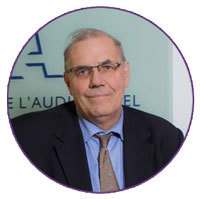 Nicolas Curien, Board Member, Conseil Supérieur de l'Audiovisuel
Nicolas Curien, a member of Corps des Mines, sits on the board of the French Regulatory Body for Radio and Television (since 2015). He also is Emeritus professor at Conservatoire National des Arts et Métiers, where he held the chair "Telecommunications Economics and Policy" from 1992 to 2011, before being Commissioner in the French Regulatory Body for Telecommunications and Post from 2005 to 2011. An expert in digital economics, he taught at École Polytechnique from 1985 to 2007 and is a founding member of the French National Academy of Engineering.
D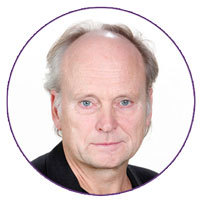 Hans Petter Danielsen, P4 Radio Hele Norge AS, Norway
Hans Petter Danielsen is the CTO of P4 Radio Hele Norge AS and is central in P4 Radio's work following the development of digital radio and DAB in Norway.  Danielsen has represented P4 in WorldDAB since the beginning and is a Digitalradio Norge AS Board Member.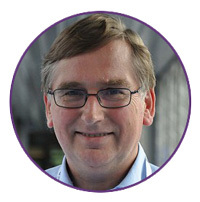 Graham Dixon, Head of Radio, European Broadcasting Union
Currently Head of Radio at the European Broadcasting Union in Geneva, Graham Dixon was Managing Editor of BBC Radio 3 until 2015, having previously held editorial and production positions within BBC Radio. He has a PhD in research on Italian Baroque music from the University of Durham and an MBA with distinction in 2001, writing his dissertation on transforming radio organisations to meet the challenge of multiplatform delivery. He is a Fellow of the Royal Asiatic Society and the Royal Society of Arts.
E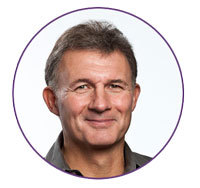 Ford Ennals, Chief Executive of Digital Radio UK
Ford Ennals is Chief Executive of Digital Radio UK (DRUK) which is responsible for leading the market and consumer transition to digital radio in the UK. DRUK represents the major commercial broadcast groups and the BBC, and is responsible for digital radio communication campaigns, and working with the vehicle industry to ensure digital radio is fitted in cars. DRUK works with the UK Government and media regulator Ofcom to plan a future digital radio switchover and achieve consumer listening and coverage criteria. 
G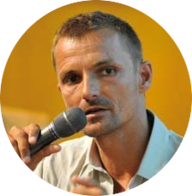 Thomas Gilgen, CEO, Digris AG, Switzerland
In 2011 Thomas Gilgen supported Opendigitalradio.org to develop the software prototype of the Canadian Research Center to a reliable working transmission chain. His goal was to operate a local DAB network in every city of Switzerland using ODR-mmbTools as a professional solution. The potential of open source and the possibility to reduce the DAB distribution costs for a radio by about 90% inspired him to run his own radio station. Thomas is head of Digris AG, the small scale DAB network operator in Switzerland which is distributing currently 60 % of all DAB radio stations.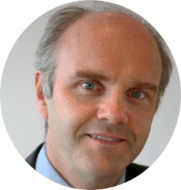 Vincent Godec, CEO, Mediamobile, France
With more than 20 years in the automotive sector, I have been in charge of multiple research and ITS projects around traffic and mobility services at PSA group till 2000.
Then I joined Navteq (Here) to be in charge of marketing and business development for the automotive segment in Europe till 2007.
Finally, I have been leading Mediamobile for the last 10 years.
Since, Mediamobile has moved from a mono product and country player to a pan - european player selling V-traffic services via multiple technologies, broadcast, connected, hybrid to car and PND manufacturers, media, authorities and road network managers.
H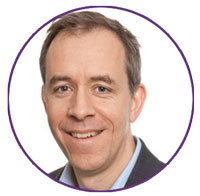 Patrick Hannon, President, WorldDAB
Patrick Hannon is Vice President Corporate Development at Frontier Silicon, the leading provider of technology solutions for digital radio. He was elected President of WorldDAB in November 2013. His role is to work with policymakers, regulators and industry players (including public and private broadcasters, network operators, device manufacturers, retailers and automotive manufacturers) to ensure that digital radio is successfully rolled out in as many territories as possible. Before joining Frontier Silicon, Patrick was a strategy consultant focused on broadcast and digital media. Previously, he held senior strategy and commercial roles at the BBC and BBC Worldwide.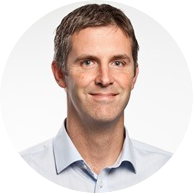 Laurence Harrison, Market Development Director, Digital Radio UK
Laurence Harrison is Market Development Director at Digital Radio UK (DRUK). His main responsibilities include working with the vehicle industry to ensure line-fit of digital radio and development of aftermarket equipment, managing the UK digital radio tick mark and minimum receiver specifications and working with manufacturers and retailers to help grow the market for digital radio. Laurence also manages the coordination of Digital Radio UK's public affairs activities and on building partnerships with similar European national organisations.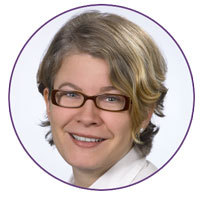 Martina Hürbinger, Marketing Manager and Global Audio Lead, Global Consumer Electronics, GfK POS
Martina Hürbinger started her career at GfK in 2002 after studying economics and statistics in Nürnberg and Dublin. At GfK she has managed various projects and product groups in the POS Consumer Electronics team and since 2009 she has held different management positions in various areas, including as the Leader of global Mobile Consumer Electronics. As of 1st March 2016 she has been responsible for the global GfK POS Audio Team and leads its global business development including Product Group and Key Account Management.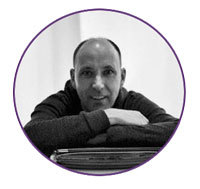 Robbert Van Den Heuvel, Communication Manager Fiat, Chrysler Automobiles, EMEA Region
Robert is responsible for all communications and events of Fiat, Alfa Romeo, Lania and Jeep.  Within DAB+ development, FCA brands are one of the leading brands of implementing DAB+ in cars. Beside his automotive role he is the presenter of a regional radio sports programme. 
J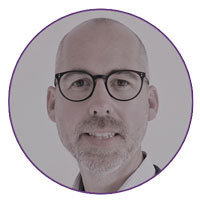 Gereon Joachim, VP Business Development, Europe, XPERI, Germany
Gereon leads the strategy for XPERI's global European automotive business.  Having spent 21+ years in the automotive industry, he has successfully introduced HD Radio Technology across North America and is currently deploying XPERI's Hybrid Radio solution, Connected Radio.  In addition to advancing audio solutions in the vehicle, he has been engaged in delivering Advanced Driver Assistance Systems(ADAS) solutions.
Before joining XPERI, Gereon held several Engineering and Program Management positions within Visteon, Delco Remy, and United Technologies.
K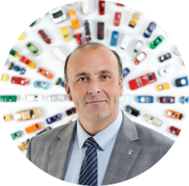 Joost Kaesemans, Communications Director, FEBIAC, Belgium
In his professional life, Joost Kaesemans balances between his love for broadcasting media on one hand and his interest in mobility on the other.
He started his career in the early nineties at VRT RADIO, the Belgian public broadcasting service, where he specialized in mobility and road traffic.
Five years later, he chose to pursue his career at FEBIAC, the Belgian automotive federation. He now leads the communication department, is in charge of the training program that FEBIAC develops for car dealers and importers and is the spokesperson for the federation. That makes him a natural ally to promote digital radio in the automotive branch.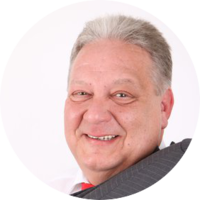 Thomas Kusche, Senior Editor, Westdeutscher Rundfunk / President, TISA
Thomas Kusche works as Senior Editor at Westdeutscher Rundfunk (WDR) in Cologne, Germany, where he takes responsibility for Strategy and Planning of Traffic Telematics. He coordinates Traffic Telematics activities also within ARD. Kusche represents Public Service Broadcasters, e.g. within the German ITS Advisory Group. Furthermore, he is President of TISA, the Traveller Information and Services Association, and Chairman of OpenLR e.V., a recently founded Organisation for this geo-referencing method. He is member of the ITS Advisory Group of the European Commission. He also contributed to the launch of German DAB+/TPEG Service.
L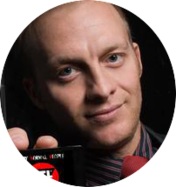 Eugenio La Teana, Head of Research & Development, RTL 102.5 Hit Radio
In addition to his role at RTL 102.5 Hit Radio, Eugenio is actively involved with EuroDab Italia and on a Digital Radio Task Force, whose main objective is to coordinate the roll-out of digital radio in Italy. Since joining RTL 102.5 in 2002, Eugenio has worked on creating interactivity through television which became 102.5 Hit Channel and later worked on discovering new ways of integrating radio-tv-internet and mobile phone. Following this, Eugenio returned to radio, launching the Traffic Message Channel on the RTL network. Today Eugenio is one of the best known European experts on "Services over DAB network". He continues to work on the launch of Mobile TV over T-DAB (T-DMB).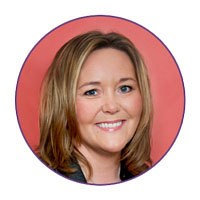 Line Langnes, Senior Legal Advisor, Norwegian Media Authority
Line Langnes is a Masters of Law graduate from the University of Oslo.  Before joining the Norwegian Media Authority, she has served as a junior barrister at an attorney's office, as well as being head of division at another governmental organisation. She now serves at the division for User Safety at the NMA, where she is responsible for the field of children, media and law, as well as serving as a project manager for NMA's information project on digitisation of radio.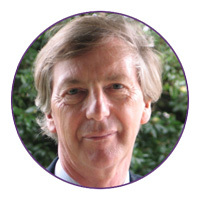 Philip Laven, Treasurer, WorldDAB
Philip Laven has played an active role as a member of the World DAB Steering Board since 1997 and has been Treasurer since 2005. He was also Chairman of DVB from 2008 until July 2016. Between 1997 and 2007, he was Technical Director of the European Broadcasting Union. Before joining the EBU, he worked for the BBC in various senior posts including Chief Engineer R&D and Controller of Engineering Policy, thus playing a leading role in the development of the BBC's policy on technical developments, such as the introduction of DAB and digital television.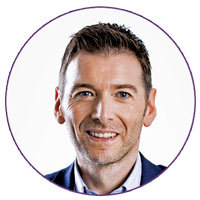 Alain Liberty, President, SIRTI
SIRTI, the Interprofessional Syndicate of Independent Radios is an association of 165 independent, commercial radio stations that together have a daily audience of more than 9 million listeners and 2,500 employees, of which 500 are journalists.  Alain is very committed in the industry, balancing his duties as President of SIRTI with his role as general manager of Radio SCOOP, a regional commercial station broadcast in the Auvergne - Rhône-Alpes region.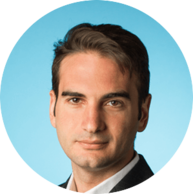 Marcello Lombardo, Project Manager, European Broadcasting Union (EBU)
Marcello Lombardo joined the European Broadcasting Union in 2014 as Project Manager. He works actively on Spectrum for Digital Terrestrial Television, Digital Radio and Ultra HD TV. He holds a master degree in Electronics/Robotics Engineering and his master thesis work was published in 2009 with the title "Policy Gradient Learning for a Humanoid Soccer Robot". Through the years he nurtured experience in various technology fields such as telecommunications, railway automation, aerospace and missile flight. At the moment he is keen on ensuring the relevance of Public Service Broadcasting mixing innovation and audience trends.
M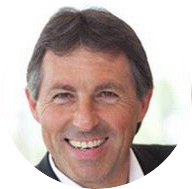 Reiner Müller, Technical Director, Bayerische Landeszentrale für neue Medien, Germany
Reiner Müller, born 1954, studied engineering of telecommunications at the university of Darmstadt/Dieburg from 1972 to 1976 before joining Deutsche Bundespost in Munich. From 1980 to 1984 he was Project Manager of Cable Pilotproject Munich, which was also the beginning of private broadcasting in Germany. In 1985 he joined BLM, the new constituted media authority for private broadcasting in Bavaria as Director of Cable- and Satellite technologies. Since 1990 he is as Technical Director of BLM responsible for all technical issues of handling and distribution of private programmes in Bavaria via cable, satellite and terrestrial way.
N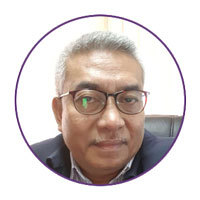 Dr Frederik Ndolu, Member of Executive Board, Radio Republik Indonesia
Dr Frederik Ndolu started a 5-year term as a member of the supervisory council of Radio Republik Indonesia (RRI) in 2016, where he is responsible for broadcast technology policy. He started his career as a reporter and producer at Voice of Indonesia in 1986, later moving to cover domestic issues.  He obtained a masters degree in 2004, and become a doctor of political science in 2015 at the University of Indonesia Jakarta. RRI is one of the biggest public service broadcasters in the world with 6,500 employees, 98 regional branches and an overseas broadcasting division – Voice of Indonesia – with programming in nine languages.  
O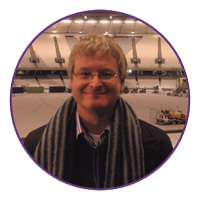 Ian O'Neill, OBE, Head of Radio; Head of Television, Department for Culture, Media & Sport (DCMS)
Ian O'Neill is currently Head of Radio and Television Policy at the Department for Culture, Media & Sport (DCMS) and is responsible for all aspects of UK radio policy and the UK's Digital Radio programme. Ian was a member of the UK Digital TV Switchover project from 2003–2008, leading on the socio-economic aspects of television switchover and later on the BBC's digital purposes for BBC's current Royal Charter. In 2008, Ian moved to the Government Olympic Executive (GOE), successfully delivering a number of unique projects supporting the delivery of the 2012 Olympic Games and Paralympic Games.
P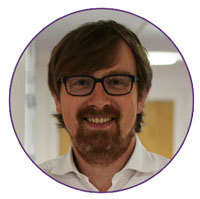 Nick Piggott, Project Director, RadioDNS 
Nick has spent the majority of his career working in the radio industry, initially in programming and then moving to digital radio and online innovation.
Nick is one of the founders of RadioDNS Hybrid Radio, the open technology project that lets broadcast radio and IP work together, combining the power of broadcasting to reach many people and the power of the internet to deliver enhanced or personalised content.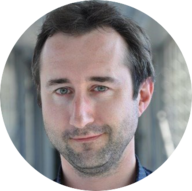 Ben Poor, Project Manager, Project Manager, Digital Radio, European Broadcasting Union (EBU)
Ben Poor joined the European Broadcasting Union earlier this year as Project Manager for Radio. Previously having worked for over a decade in the UK Commercial Radio sector, he was part of the founding team for RadioDNS and is still heavily involved in the advancement of Digital and Hybrid Radio. He currently sits on both the RadioDNS and WorldDAB Steering Boards.
R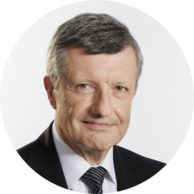 Michel Reneric, Vice President R+, France
Michel founded Mediamobile in 1996. He was Chairman and CEO of the company from its creation up to June 2014.
First elected Chairman of TISA (Traveller Information service Association) in 2007, Michel gained the TISA Fellow distinction awarded for excellence in Intelligent Transport Services in 2012.
Michel was also Chief Technical Officer of TDF Group until May 2012 where he was also in charge of Operations Excellence, IT, Innovation and Media Services.
He was a member of the Board of Directors of TDF from 1989 to 2012.
Michel started as research engineer and successively worked as R&D Manager, Chief Operating Officer, R&D Director, Strategy and Development Director, and Technical Director of the TDF Group.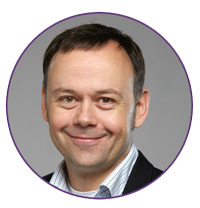 Jarle Ruud, Marketing Communications Manager, Digitalradio Norge AS
Jarle has spent most of his career within the consumer electronics industry, firstly as product manager for various product areas in Panasonic Norway. Moving to the Nordic organisation he was closely involved in the transition to digital TV in the Nordics, all the time getting first-hand knowledge of the mechanisms of the consumer electronics industry. From 2008 he has been Marketing Communications Manager in Digital Radio Norway, managing relations to the car- and consumer electronics industry. 
S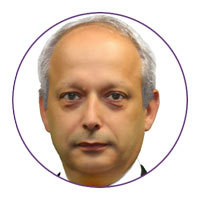 Jean Sbaldi, Programme Director, Broadcast, Continental Automotive, France
Jean Sbaldi has spent the last 20 years focused on developing broadcast solutions for the automotive sector.  Alongside his team of experts, he implements innovations that guarantee the future of radio in-car, with concrete solutions rather than virtual tuners, bringing a 21st-century experience to the listener.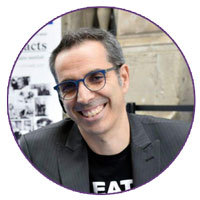 Filippo Solibello, Host, RAI Radio 2
Filippo Solibello, is the host of the morning show "Caterpillar AM" on the Italian public radio RAI Radio2, he's also the host and the creator of RadioBattle, the first world radio championship, aired in more than 15 countries, from Ireland to Australia in 2015 and 2016, and since 2015, has been the the Director of "RadioCity Milan", an international festival of radios which next year takes place in Italy from 1 to 3 June, 2018.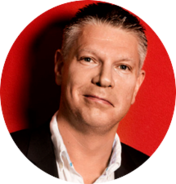 Ole Sloth, Managing Editor, Ekstra Bladet, Denmark
Ole has spent most of his career in the media industry. For many years as VP, Sales and Distribution and since 2013 as Managing Editor at Ekstra Bladet and as a member of the Board of editors. Graduated from Copenhagen Business School with a major in Marketing Management, but also holds a Master of Journalism in addition to a mini MBA (GMP) from Harvard Business School.
In addition to the responsibility for Ekstra Bladet Radio, Ole Sloth's primary job function is general management with special focus on the editorial board.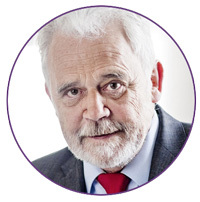 Dr Willi Steul, Chairman (and former Director General), Deutschlandradio
Dr Willi Steul read anthropology, philosophy, theology and history at universities in Oxford, Paris, Frankfurt, Kabul and obtained his PhD in Heidelberg.  He has worked as a field anthropologist in Afghanistan and subsequently as a foreign correspondent for several newspapers and TV channels covering, amongst others, the Middle East and the Gulf War, before becoming President (Intendant, Director General) of Deutschlandradio in 1994.  Dr Steul continues to publish articles on several topics, covering politics and anthropology.  He is President and founder of the European Youth Orchestra festival in Berlin, and advisor to several not for profit organisations (NGOs).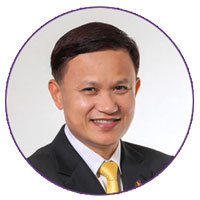 Dr Colonel Natee Sukonrat, Chairman, Broadcasting Commission, National Broadcasting and Telecommunications Commission of Thailand
Colonel Dr Natee Sukonrat has worked in the broadcasting and telecommunications sector for more than 20 years with a particular interest in broadcasting regulation. As Vice-Chairman of the National Broadcasting and Telecommunications Commission (NBTC) of Thailand and Chairman of the National Broadcasting Commission, his main responsibility is the licensing, promotion and regulation of the broadcasting sector (radio and television) in Thailand. He has held senior posts during his career, including Qualcomm Inc., Directorate of Joint Communications Royal Thai Armed Forces Headquarters, CAT Telecom Public Company Limited in Thailand, and TOT Public Company Limited in Thailand. He has a Bachelor's degree of Science in Electrical Engineering (Gold Medal), Chulachomklao Royal Military Academy, Thailand, and PhD in Electrical Engineering, College of Engineering, University of South Florida.
T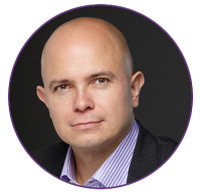 Ole Jørgen Torvmark CEO, Digital Radio Norway
Ole has since 2010 been the CEO of Digital Radio Norway, the company which has led Norway to become the first country in the world to conduct a DSO. Torvmark has had a key role in the collaboration between commercial and public broadcasters and between the broadcasters, politicians and trade. Digital Radio Norway is a limited company owned by the Norwegian radio industry and represents all three national radio broadcasters; NRK, P4 and Bauer Media. Digital Radio Norway has the overall responsibility for information activities related to the digitisation of radio. 
V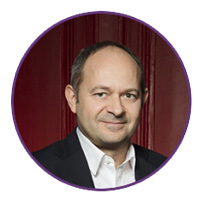 Jean-Éric Valli, President, Les Indés Radios
Jean-Éric Valli started in radio in the eighties. Firstly as a radio presenter; then he became Director of Vibration, a local radio station in 1987. He found in 1988 what has become Group 1981, the first independent radio operator with 7 radios: Swigg, Blackbox, Forum, Latina, Vibration, Voltage and Wit.
At the same time, Jean-Éric Valli created in 1992, the Economic Interest Grouping (EIG) the Indés Radios which group together today 1,306 independent radios and form the first audience of France with 8,5 million.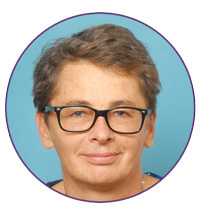 Janja Varšek, Head of Radio Frequency Spectrum Management Department, Agency for Communication Networks and Services of the Republic of Slovenia (AKOS)
Janja started her career in Iskra Metrel in the research department. She joined the Administration for Telecommunications of the Republic of Slovenia predecessor of the national regulator in 1992, dealing with telecommunications equipment, electromagnetic compatibility and market regulation. She then worked as Market Supervisor and Inspector for telecommunications for four years.
She was Chair of the big bang auction in 2014 and after successfully completing the auction, she was appointed as Head of radiofrequency management Department.
W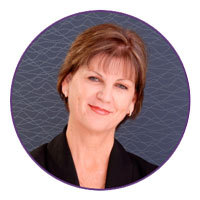 Joan Warner, CEO, Commercial Radio Australia 
As CEO of Commercial Radio Australia (CRA) Joan was responsible for the planning, roll-out and implementation of DAB+ digital radio in the five metropolitan capitals covering over 60% of the Australian population, and continues the DAB+ implementation for commercial radio broadcasters across regional Australia. She oversees the whole of industry marketing campaign, Radio Codes of Practice, audience survey contracts and industry copyright agreements. She is responsible for the annual National Commercial Radio Conference, Siren Creative Awards and Australian Commercial Radio Awards.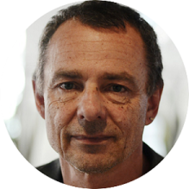 René Wehrlin, Federal Office of Communications, Project Manager, Digitisation and Convergence
René (58) has been active in journalism and media since his youth. He worked for various newspa-pers, as well as in radio and television. After completing his master's degree (history, political scienc-es, economics and journalism) he switched to the federal administration. At OFCOM he has worked on the digitisation of broadcasting since 1997. This includes the phase-out of analogue cable television, the regulation of HbbTV and the introduction of DAB+. In this context, he coordinates the work of the radio industry, which is seeking to switch off FM broadcasting.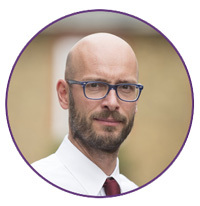 Hanns Wolter, WorldDAB Regulatory and Spectrum Committee Chair and Technical Director, Club DAB Italia
Hanns has been working in the DAB world for 16 years since joining Club DAB Italia as a Product Manager and has worked on all issues regarding DAB, at both a national and international level. He is involved in network planning and spectrum issues and also works closely with hardware manufacturers for the deployment of a comprehensive DAB environment. He is responsible for the management of the ongoing roll-out of DAB Italia's network and all issues related to the creation, distribution and transmission of the multiplex.
Gala dinner
Les Salons de l'Hôtel des Arts & Métiers
9 bis, avenue d'Iéna
75116 PARIS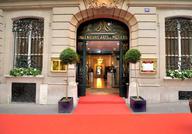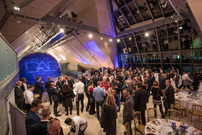 The Gala Dinner venue is approximately a 16-minute walk,17-minute Metro journey or 6 minutes by car from the General Assembly venue, Pullman Paris Tour Eiffel.
WorldDAB General Assembly venue
Pullman Paris Tour Eiffel
18 Avenue de Suffren
Entrée au 22 rue Jean Rey
75015 Paris
France
Car park access
There is no car park at the hotel.
A public car park (130 spaces) is available under the hotel, the payment is made directly at the car park payment station.
Accommodation
Paris is a popular destination and will be busy during the time of this event - we recommend you book your accommodation as early as possible.
Pullman Paris Tour Eiffel ****
Prices from €274 per night
18 Avenue De Suffren,
Entrée au 22 rue Jean Rey,
15th arr., 75015 Paris
Tel: +33 1 44 38 56 00
There are a number of hotels nearby at different budgets including:
Prices from €142 per night
1 Rue Augereau,
75007 Paris
Tel: +33 1 45 51 63 02
See map (11 mins walk)
Campanile Paris 15 - Tour Eiffel **
Prices from €99 per night
30 Rue Saint Charles,
15th arr., 75015 Paris
Tel: +33 1 45 78 61 33
See map (11 mins walk)
Prices from €107 per night
51 Quai de Grenelle, 15th arr.,
75015 Paris, France
Tel: +33 1 44 09 00 13
See map (12 mins walk)
Novotel Tour Eiffel ****
Prices from €171 per night
61 Quai de Grenelle,
75015 Paris
Tel: +33 1 40 58 20 00
See map (14 mins walk)
ibis Paris Eiffel Tower Cambronne ***
Prices from €107 per night
2 Rue Cambronne,
75015 Paris
Tel: +33 1 40 61 21 21
See map (17 mins walk)
Sponsorship
The WorldDAB General Assembly is our annual flagship event and brings together over 200 attendees from the international digital radio, broadcasting, electronics and automotive industries. It offers unparalleled opportunities to discuss the current issues within the digital radio industry and to create a better understanding of the challenges affecting the market. Attendees include:
Commercial and public broadcasters
Chip, receiver and equipment manufacturers
Network operators
Regulatory bodies
Automotive manufacturers (OEMs)
National digital radio rollout bodies
Download the brochure for more information.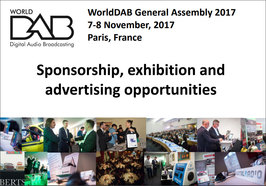 The WorldDAB award for Outstanding Achievement will be presented on Tuesday 7 November to a member of WorldDAB (individual) who is renowned for his or her exceptional efforts in carrying out the promotion and roll-out of the DAB family of standards. It is offered in memory of Per Erik Selemark of Swedish radio, past Vice-President and Chair of the Technical Committee.
2017: Thomas Saner, SRG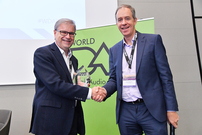 Previous winners
2016: Reiner Müller, Bayerische Landeszentrale fur neue Medien (BLM)
2015: Antony Sethill, Frontier Silicon
2014: Jorn Jensen, NRK
2013: Glyn Jones, Arqiva
2012: Joan Warner, CEO Commercial Radio Australia, Chair of Asia Pacific Committee
2011: Hossein Yassaie, CEO Imagination Technologies
2010: Lindsay Cornell, Chairman of TC, BBC
2009: Larissa Erismann, WorldDMB Marketing Committee Chair, SRG-SSR
2008: Zou Feng, ABS/SARFT, China
2007: Markus Prosch, Fraunhofer IIS
2006: Philip Laven, EBU
2005: Frank Hermann, Chairman of TC
2004: Goran Arvedhal, Chairman of RSC
2003: Quentin Howard, Steering Board Member
2002: Julie Ackerman, Project Director 2000 – 2002
2001: Percy Petterson, RSC Consultant, Chairman of SLC
2000: David Witherrow, President 1995 – 1997
1999: Frank Kozamerik, Project Director and Mr Frans Westra, Chairman Module 1
November 7th
11:00 - 12:30
WorldDAB General Assembly - member session (NB: only WorldDAB members may attend this session)
12:30 - 14:00
Networking lunch
14:00 - 17:00
WorldDAB General Assembly - day 1
19:00 - 22:30
Networking drinks and gala dinner
November 8th
09:00 - 15:30
WorldDAB General Assembly - day 2