ASBU Radio and TV Festival, Hammamet, Tunisia
Event attended by

Date: 11th - 16th May 2015
Location: Hammamet, Tunisia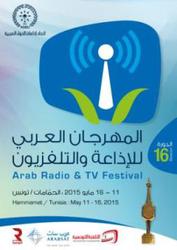 The Arab States Broadcasting Union (ASBU) will be organising the sixteenth edition of the Arab Festival for Radio and Television on May 11 to 16, 2015. ASBU's partners in the organisation include the Tunisian radio and television corporations and the Arab Satellite Communications Organization (Arabsat).
The festival's objectives are to of contribute to the development of Arab radio and TV production and to upgrade its content to meet the expectations of ASBU members. It also aims at encouraging Arab creative energies in the field of radio and TV.
WorldDMB will present the latest international developments on DAB+ at this event, in the session: "new technologies developments in the fields of radio and television".
Speakers and topics to be presented are:
DAB+ International Update
An overview on the status across Arab States, Europe, Asia Pacific and Southern Africa, from those countries with regular services and preparing for a digital switch over, to those trialling the technology and investigating a regulatory framework for a digital launch. Information will be provided on the factors which caused these countries to go digital, including data on network coverage, receiver sales, the automotive sector, as well as the key factors to consider when planning for a successful launch of digital radio.
Speakers: Lindsay Cornell, Principal Systems Architect, BBC Future Media dividion and WorldDMB Technical Committee Chairman
DAB+ Economic Advantages
This presentation will investigate why move to digital terrestrial radio broadcasting, and will investigate comparisons between FM and DAB+ on the main cost factors including transmission, equipment, power consumption, space, cooling, service and maintenance.
Speakers: Jhonny Maroun, Sales Director, Middle East and South Asia, GatesAir