Denmark - Coverage - History
14.09.2011
Coverage in Denmark is about 90% indoor on multiplex 2 and 95% indoor on multiplex 1 and outdoor on multiplex 2. Coverage on multiplex 2 is expected to reach multiplex 1 levels by 2012.
See here for coverage maps
http://www.dr.dk/OmDR/digitalradio/Hjaelp/20110315104649.htm
DR operates the central headends (audio encoders and multiplexers) for the multiplexes, whereas Teracom A/S (ex-Broadcast Service Danmark A/S) operates the actual transmitter networks.
02.09.2011
Coverage in Denmark is about 90% outdoor and 95% indoor
See here for coverage maps -
http://www.dr.dk/OmDR/digitalradio/Hjaelp/20110315104649.htm
DR operates the central headends (audio encoders and multiplexers) for the multiplexes, whereas Broadcast Service Danmark A/S operates the actual transmitter networks
22.12.2010
Coverage in Denmark is about 90% outdoor and 95% indoor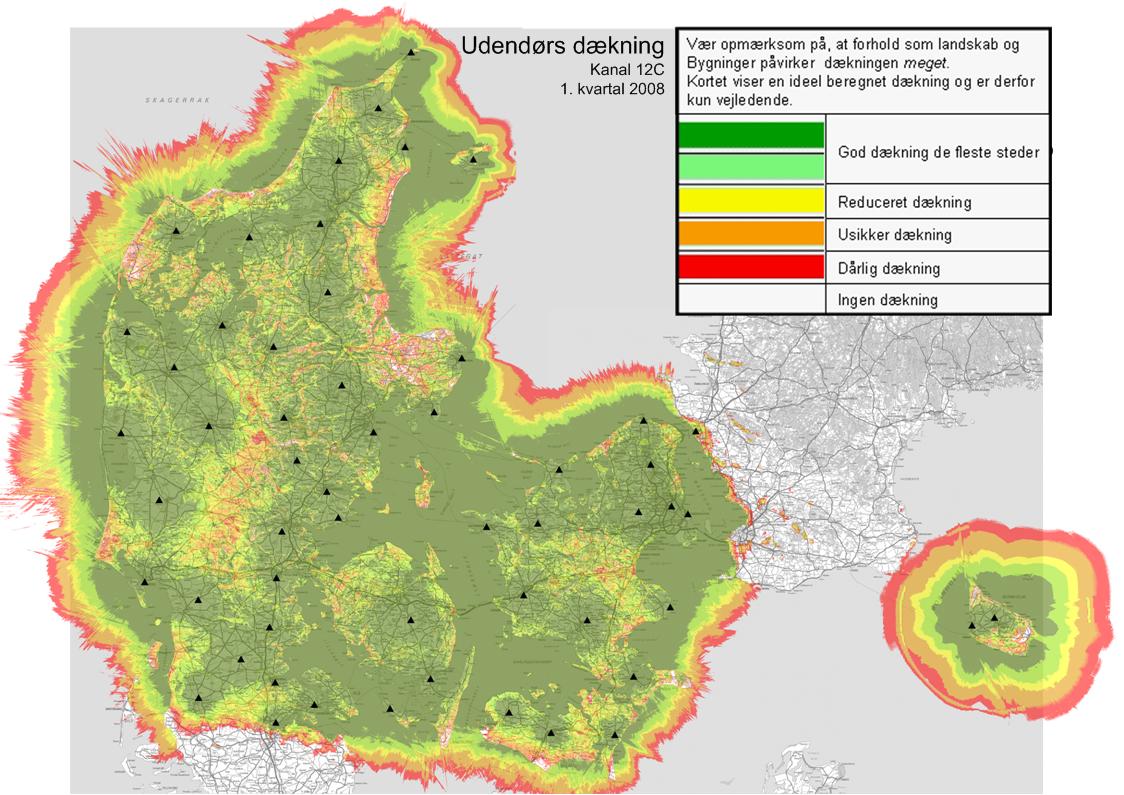 DR operates the central headends (audio encoders and multiplexers) for the multiplexes, whereas Broadcast Service Danmark A/S operates the actual transmitter networks