WorldDAB members at IBC2022: AVT Audio Video Technologies GmbH
08.08.2022 - AVT Audio Video Technologies GmbH WorldDAB Member
Wolfgang Peters, Managing Director at AVT Audio Video Technologies GmbH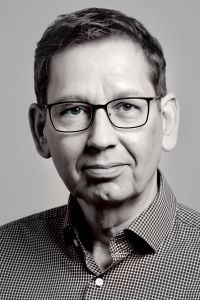 Give us a brief introduction to your organisation and the role it plays in the radio sector
AVT is a manufacturer of professional audio equipment, specialising in telephone hybrids, audio codecs and of course complete DAB headends.
Since our foundation in 1996 we have been significantly involved in the development of DAB systems. Together with Fraunhofer Gesellschaft, Rohde & Schwarz and Deutsche Telekom AG we developed one of the first DAB headends in 1998. Today, our DAB+ encoders, multiplexers, monitoring decoders and redundancy switches are in use worldwide.
How do you see the digital radio sector evolving in the coming years?
Looking at the development of the last 10 years in Germany and other countries since the introduction of DAB+, digital radio can be considered a great success. The wide variety of programmes and, in particular, the ongoing regionalisation similar to FM are signs of the strong interest in DAB.
What DAB+ products or services are you showcasing at IBC2022?
We will show our continuously developed DAB headend systems for small scale applications as well as large DAB networks. In recent months, we have focused on improved audio and data monitoring in the DAB multiplexer. Other audio feed options have also been integrated, e.g. Ravenna/AES67 for web streams, which can also be used as a backup source.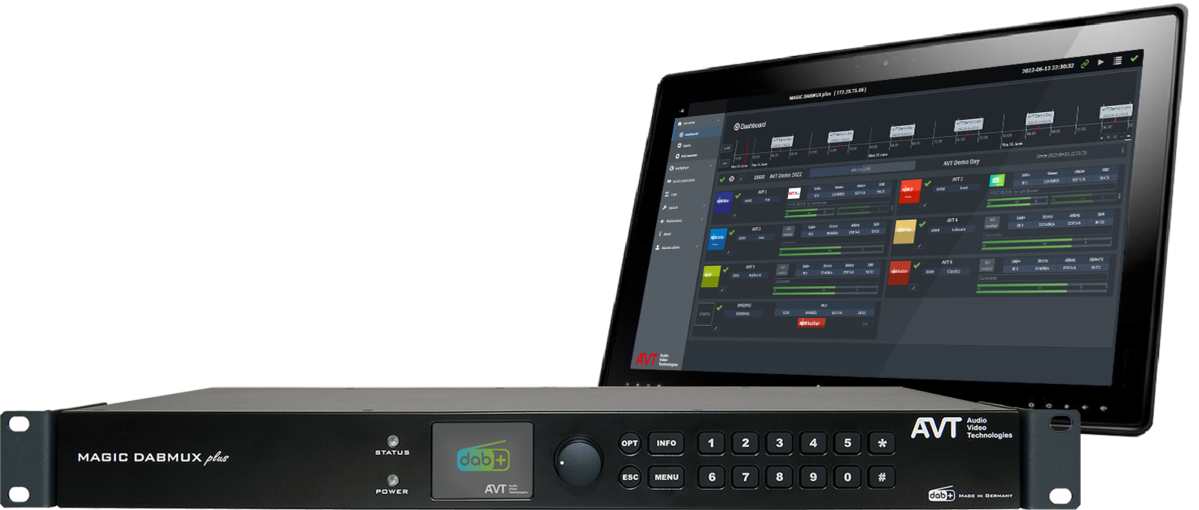 MAGIC DABMUX Plus multiplexer with integrated encoders
What are you most looking forward to at IBC2022?
We are especially looking forward to the exchange with our customers and international partners.
At the exhibitions that have already taken place, like NAB, CABSAT and the Hamburg Open, we have really felt how much we have missed face-to-face discussions. When it comes to discussing future technical requirements, products and functions, exhibitions are the ideal platform. This way of conversations can't be replaced by online events.
Where can we find you in RAI Amsterdam, and is there a specific contact to ask for?
You can find us in hall 8 booth F76.
For all those interested in DAB, our DAB expert Fabien Vercasson will be available on site. Appointments can be made in advance with my colleague Lukas Mahler (info@avt-nbg.de).
WorldDAB at IBC2022:
New opportunities and new audiences on DAB+
Sunday 11 September 2022, 10:00 – 12:00, Room E102, free for Exhibition Visitor Pass holders.
The WorldDAB Project Office team will also be present throughout IBC2022. Get in touch to arrange a meeting with a member of the WorldDAB team.