Radio's role in cars of the future - beyond the headlines of the Car Buyer's Survey
Organised by

Date: 1st February 2022
Location: Webinar
Radio's role in cars of the future 
Beyond the headlines of the Edison Research Car Buyer's Survey
01 February 2022
09:00-10:00 EST    14:00-15:00 GMT     15:00-16:00 CET
It's important that car makers fully understand their customers' attitude to broadcast radio in the dashboard.
According to the recent Edison Research survey, car buyers from across the globe said that broadcast radio is their most preferred source of in-car entertainment.
This one-hour webinar takes a deep dive into the data behind the research headlines and gives car buyers and their supply chain the opportunity to gain a deeper understanding of the trends, features and behaviours that are driving the car buyer's decision making.
A B C D E F G H I J K L M N O P Q R S T U V W X Y Z
C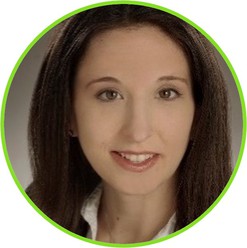 April Carty-Sipp, Executive Vice President of Industry Affairs, National Association of Broadcasters
April Carty-Sipp has over 20 years of experience in the television and radio industry. At NAB she leads the radio, television and membership teams of the organization. Prior to working at NAB, she was vice president/director of programming at Disney ABC-owned WPVI-TV Philadelphia and before that, she worked for 12 years in the creative and marketing departments at Comcast/NBC University, being ultimately promoted to Senior VP of Creative Services and Brand Integration for NBC Regional Sports Networks. A graduate of Rowan University, with a BA in Communications, specialising in Radio/TV/Film, she has received numerous awards throughout her career.
D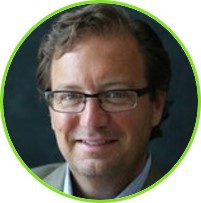 Joseph F. D'Angelo, Senior Vice President, Broadcast Radio, Xperi Inc
Joseph is responsible for global broadcast radio business and product development. As one of the founders of iBiquity Digital, has lead commercial licensing, product development and technology innovation efforts during his tenure and currently leads Xperi's global radio services with a focus on HD Radio, DAB, hybrid and streaming radio services. He manages resources around the world committed to ensuring broadcast radio has a rich and vibrant offering in today's digital broadcast and connected world. Joe currently serves on the Steering Board of RadioDNS.
H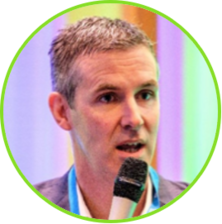 Laurence Harrison, Director of Automotive Partnerships, Radioplayer Worldwide
Laurence leads Radioplayer's work with the automotive industry across Europe and internationally, building partnerships with the leading car manufacturers and multimedia technology suppliers around metadata, HMI design and smart radio development in connected and autonomous cars. He is a current member of the WorldDAB Steering Board and Chaired the WorldDAB User Experience Group for 5 years. With WorldDAB, he led the research and development of the WorldDAB in-car UX guidelines and the subsequent engagement with major car manufacturers. He previously worked for Digital Radio UK where he led the partnerships with car manufacturers that saw digital radio included as standard in all new cars.
P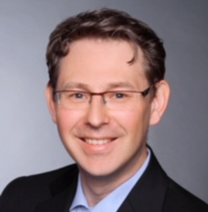 Gregor Pötzsch, Product Owner, smart functions and gaming, Cariad, Volkswagen group
Gregor Pötzsch is a digital radio native as Product Owner @Cariad entertainment, smart functions and gaming dev team. He is driving the Digital Radio Entertainment Future @Cariad for Volkswagen Group. Together with WorldDAB, RadioDNS and Radioplayer he connects the Broadcast Community with the Automotive World.
S
Ron Schiffelers Senior Director Program Management NXP Semiconductors
Ron Schiffelers is leading the infotainment development program for NXP's automotive business. He has been working on car radio products for more than 10 years and he has a total experience of over 25 years in the semiconductors and embedded software industry. In his role, Ron drives the development of both the IC's and the accompanying embedded software for audio processing, analogue and digital car radio from product definition to design-in at the automotive Tier-1 and OEM companies. Besides this, he is active in the development of the digital radio market through these customer contacts, cooperation with partner companies and consortia for digital radio. The digitisation of radio for the automotive industry is a key trend that NXP Semiconductors is actively driving forward. Ron has been a member of the WorldDAB Steering Board for the past 8 years, executing the role of Treasurer the past 4 years. His main focus is the automotive perspective for the global roll-out of DAB/DAB+ as well as the semiconductor view on how those key elements can be optimised for better and more cost-effective digital radio receivers.
W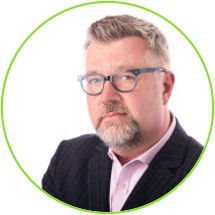 Tom Webster, Senior Vice President, Edison Research
Tom Webster is a Senior Vice President of Edison Research, a custom market research company best known as the sole providers of exit polling data during US elections for all the major news networks. He has nearly 20 years of experience researching consumer usage of technology, new media and social networking, and is the principal author of a number of widely-cited studies, including The Social Habit, Twitter Users in America, and the co-author of The Infinite Dial, America's longest running research series on digital media consumption. He is also the co-author of The Mobile Commerce Revolution, and a popular keynote speaker on data and consumer insights. He writes about all of these topics at http://ihearthin.gs and on Twitter at @Webby2001. Webster has a B.A. from Tufts University, an MBA from The University of North Carolina, and conducted post-graduate studies at The Pennsylvania State University.
Moderator
Ron Schiffelers (Senior Director Programme Management @NXP Semiconductors)
Keynote speaker
Tom Webster (Senior Vice President @Edison Research)
Panellists
April Carty-Sipp, Executive Vice President of Industry Affairs, National Association of Broadcasters
Laurence Harrison, Director of Automotive Partnerships, Radioplayer Worldwide
Joseph F. D'Angelo, Senior Vice President, Broadcast Radio, Xperi Inc

Introduction – why the research was commissioned

The research headlines
A key finding of the research is that 90% of car buyers say that broadcast radio should be standard in every vehicle. We take a closer look at some of the other stand-out findings from the research, including some you may not have seen.
Understanding the car-buyers
Recent and prospective car buyers were surveyed from across six countries - Australia, France, Germany, Italy, the United Kingdom, and the United States. We take a closer look at where there were similarities and differences in the findings between recent vs prospective car buyers, what we discovered about their radio and audio listening habits, and the variations found across the countries surveyed.

Customer satisfaction with current radio and audio and future features
We asked car buyers about what they think of the radio and audio in their dashboard today. We hear more about how they think their radio experience could be improved in the future (eg screens, voice, content).

What next? Implications for auto makers and radio broadcasters
The survey findings are clear: car buyers want broadcast radio at the heart of their in-car listening experience, readily available and easy to use. So what does this mean for car manufacturers product planning teams as they plan the next generation of car infotainment systems? And what do broadcasters need to do to help car makers keep broadcast radio at the centre of the car dashboard?
Panel discussion and Q&A