EBU Digital Radio Summit 2019
Event Attended by WorldDAB
Date: 13th February 2019
Location: Geneva, Switzerland
EBU Digital Radio Summit 2019
13 Feb 2019
EBU Geneva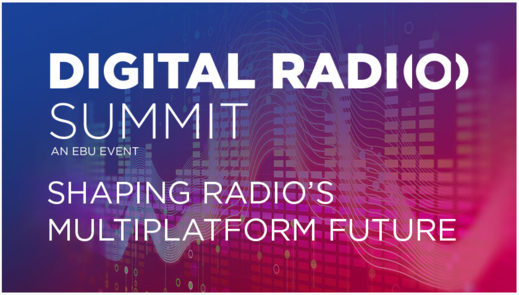 Most people now use Digital Radio to refer to both terrestrial broadcast and broadband delivery of audio, with Hybrid Radio using both to create a better user experience. With increasing levels of connectivity in cars and the explosion in voice controlled platforms providing new canvasses on which to paint a new way of interacting with radio services - what are broadcasters doing?
On February 13th 2019 the EBU's Digital Radio Summit 2019 will examine these hot topics for the future of Radio, as well as showcasing a range of projects from our Members. We'll shortly be releasing more details about the programme, as well as a limited number of early-bird tickets, but make sure you reserve a place in your calendar!
EBU Digital Radio Week
The EBU's Digital Radio Week consists of a range of industry and public events around Radio, including:
Other invitation-only events take place during this week, including for the EBU Strategic Programme for Radio meeting, and the WorldDAB Technical Committee.
For more Information
Travlling to the EBU
Contacts