IFA, Berlin, Germany
Event attended by

Date: 1st - 6th September 2017
Location: Berlin, Germany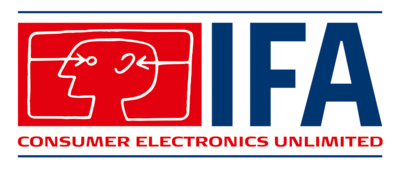 IFA in Berlin presents the latest products and innovations in the heart of Europe's most important regional market. Only IFA offers such a comprehensive overview of the international market and attracts the attention of trade visitors each year from more than 100 countries.
Never before had the industry displayed so many new product categories and were so many products shown to the public for the first time. More than ever IFA 2016 underlined its expertise in its role as the world's meeting place for the industry and for exchanging information.
IFA's unique blend of product innovations, stars and entertainment, presented by more than 1,800 exhibitors attracted 240,000 visitors
The majority of trade visitors came from abroad: 64,000
The floor space occupied was larger than at any previous event in the history of IFA
Over a period of six days alone IFA 2016 generated an expected order volume amounting to around € 4.5 billion, and follow-up business is expected to be good
The reports filed by journalists from 50 countries reached 1.5 billion people worldwide
Last year at IFA, there were over 28 different companies showing DAB+ products. WorldDAB has created a map showing where you can view and discuss the future of DAB+ during IFA 2017.