WorldDAB Workshop at RadioAsia 2017, Bangkok, Thailand
Organised by

Date: 26th April 2017
Location: Bangkok, Thailand
Types: Workshop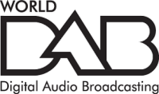 The ABU's RadioAsia2017 Conference will be held from 26-28 April in Bangkok. WorldDAB's free DAB+ workshop takes place from 09:00-12:30 on 26 April.
Download the programme for this workshop.
Please note that registration to WorldDAB's workshop is free but does not provide entry to the RadioAsia 2017 Conference. Registration to RadioAsia 2017 is not compulsory to attend WorldDAB's workshop.
More information about registering for RadioAsia 2017 is available at http://www.radioasia.org/register/.
Venue
Level 3 for WorldDAB workshop (room name TBC)
Swissotel Le Concorde Bangkok
204 Ratchadapisek Road,
Huay Kwang, Bangkok 10320
Thailand
April 26th
09:00 - 09:30
Workshop Registration – Swissotel Le Concorde Hotel, Bangkok
09:30 - 09:35
Opening welcome
09:35 - 09:45
Keynote address
09:45 - 10:05
International update
10:05 - 10:30
Technical developments
10:30 - 11:00
Coffee break
11:00 - 11:30
Implementing DAB+: Case studies
11:30 - 12:10
Progress on DAB+ equipment
12:10 - 12:25
Questions and Answer Session
12:25 - 12:30
Closing remarks