ASBU Symposium on Digital Radio
Event attended by

Date: 15th - 16th October 2014
Location: Tunis, Tunisia
Types: Seminar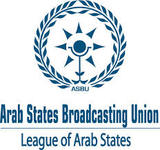 This year ASBU's Digital Broadcasting Symposium will address how broadcasters could introduce the Digital Audio Broadcasting DAB+ that can be used to survive and thrive in this dynamic digital media environment.
WorldDMB will be hosting a seminar which will be attended by radio directors, technical directors and regulators.
ASBU Symposium on Digital Radio
How broadcasters should deal with Technical Innovations
Tunis, 15-16 October, 2014
Registration
Keynote Presentations
An overview of status of radio industry in Arab States
Speaker: Abdul-Rahim Suleiman, ASBU
Global overview of DAB / DAB+ services
An overview of DAB / DAB+ services across Europe, Asia Pacific and other territories, to include nationwide public and commercial programmes, regional and local programmes, traffic and travel via DAB/DAB+ and other added value and ancillary services in DAB/DAB+/DMB networks
Speaker: Patrick Hannon, President, WorldDMB and Vice President Corporate Development, Frontier Silicon
UK Case study: marketing DAB+ to the listener
Best practice marketing campaigns from United Kingdom for rolling out DAB/DAB+ digital radio. Working with the automotive sector, the digital tick mark.
Speaker: Sam Bonham, Technology Development Manager, Digital Radio UK
The business case for DAB+
The business case for broadcasters – including benefits for listeners and opportunities for advertisers.
Speaker: Patrick Hannon, President, WorldDMB and Vice President Corporate Development, Frontier Silicon
DAB+ capabilities and functionality
An introduction to DAB+, examples of new services and platforms, smartphones and hybrid radio – opportunities for Arab broadcasters. Including EWS.
Speaker: Mathias Coinchon, European Broadcasting Union
Technical considerations for DAB+ network and coverage planning
Lessons learned from real-world planning, deployment and operation of digital radio networks.
Speaker: Office National de la Télédiffusion
An overview of the DAB+ transmission system
Overview of a typical state of the art DAB+ transmission system to include: main components, operational characteristics, specific interfaces and operation modes.
Differences to FM, cost advantages in equipment, installation, operation and maintenance of a DAB+ transmission system compared to FM.
Speaker: Jens Stockmann, Gates Air
Regulatory framework and switch off plan: Norway case study
An overview on Norway's rollout of digital radio and framework for a successful rollout of digital radio.
Speaker: Ole Jorgen Torvmark, CEO, Digital Radio Norge (Norway)
DAB+ Implementation - How to bring it all together
Key factors to ensure success: bringing stakeholders together – regulators, broadcasters, suppliers, retailers, manufacturers
Speaker: Patrick Hannon, President, WorldDMB and Vice President Corporate Development, Frontier Silicon
Round table discussion
Recommendations for a future deployment of DAB+
Closing Remarks

Programme