ABU Digital Broadcasting Symposium 2015, Kuala Lumpur, Malaysia
Event attended by

Date: 3rd - 6th March 2015
Location: Kuala Lumpur, Malaysia
Types: Conference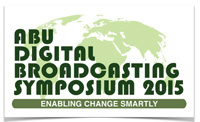 WorldDMB is the Principal Sponsor for the ABU Digital Broadcasting Symposium 2015
This year ABU's Digital Broadcasting Symposium "Enabling Change Smartly" will address how broadcasters could secure spectrum for future broadcasting by enabling changes smartly while making use of latest opportunities emerged due to Over-The-Top (OTT) and Integrated Broadband Broadcast (IBB) services. The various sessions of the Symposium will address issues relating to the diversity of media audience, UHDTV new delivery mechanisms and future transmission technologies, among others. There will also be panel discussions on whether spectrum is essential for future broadcasting. Enabling Changes Smartly can not only help broadcasters in securing spectrum but also to achieve production and distribution efficiencies that could make a marked difference in the performance of a media organisation.
WorldDMB will organize a DAB+ seminar at this event.
Visit WorldDMB in the exhibition at booth number 5.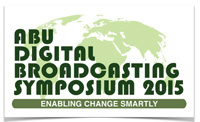 WorldDMB invites you to attend a workshop on DAB+ at ABU Digital Broadcasting Symposium 2015
Tuesday 3 March 2015
14:00-17:30 - Safir 2

As Principal Sponsor of the ABU Digital Broadcasting Symposium 2015, WorldDMB invites you to hear about the continued growth of DAB+ digital radio. Workshop topics include:
Global Update – DAB+ around the world: Bernie O'Neill, Project Director, WorldDMBWhy DAB+ makes sense for Governments, Broadcasters & Audiences (new business opportunities, DAB+ and streaming, return on investment): Joan Warner, CEO, Commercial Radio Australia
New Technical Innovations in DAB+: Lindsay Cornell, Principal Systems Architect, BBC
Update from European Broadcasting Union on Hybrid initiatives: Simon Fell, Director of Technology & Innovation, European Broadcasting Union
DAB+ Planning Strategies (the radio environment, DAB+ operational models, spectrum availability and impact): Dr Les Sabel, WorldDMB Technical Committee
Update from Malaysian Digital Radio planning group (RTM)
Critical activities for success (engaging stakeholders, communications, digital content, handsets and in-car integration): Kath Brown, Head of Strategy, Commercial Radio Australia

Visit WorldDMB at booth number 5 to view a selection of the latest DAB+ digital radio receivers for in the home, on the move and in-vehicle