Home

/

Features of DAB/DAB+
Features of DAB/DAB+
The DAB family of standards offer many features. Below are highlighted just a few of these.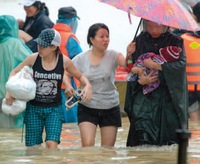 Emergency Warning Systems
The DAB family of standards are an effective tool for enabling an effective Emergency Warning System (EWS).
It enables free to air terrestrial broadcast over large populations areas and the special functionality of the Fast Information Channel (FIC), makes it possible to realise very robust systems with a maximum of coverage, making it the best way of transmitting emergency messages to citizens in cases of major natural or manmade disasters.
Broadcast radio has shown in successive incidents to remain on air whilst other communication channels fail such as internet or telecommunications networks. Click here to read more the benefits of EWS via the DAB family of standards and an overview of how it works. Visit the Country Information section to find out which markets currently have EWS implemented.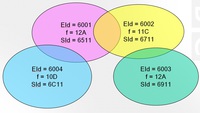 Service Following
Service following is the term applied to maintaining the same audio or data content that the user has selected in spite of the varying reception conditions that occur, for example, when travelling by car or train.
Many broadcast network topologies are possible, and the tuned service may be carried on an ensemble with multiple tuning frequencies, on more than one ensemble, may carry common programming with other DAB services, and for audio services, also be carried on FM-RDS or another bearer.
• The best service following experience for the listener is achieved when the broadcaster minimises the timing differences between different bearers, taking into consideration the different coding and decoding delays of the different systems.
• Reliable service following also requires that all the identifiers used are properly allocated in such a way as to make them unique within their respective scope.
Click here for an overview and examples of Service Following.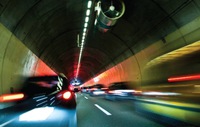 TPEG traffic and travel data via the DAB family of standards
DAB/DAB+ represents a major industry advancement for real time traffic and travel information as it allows for larger amounts of traffic and travel information to be broadcast free to air.
More accurate, detailed information can be relayed and updated faster such as:
Traffic event / news
Traffic weather
Driver assistance
Local hazard warning
Traffic flow / prediction
Parking information
Click here for more information on TPEG.