Network Build Out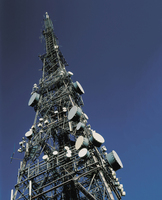 When planning for network build out many factors need to be taken into account to ensure that it is done efficiently, effectively and that the money available is invested wisely.
Certain steps need to be taken by government, regulators and broadcasters. These include taking into account issues such as population size, service requirements, topography, availability of spectrum and the investment available for the process.
Each market is unique but with over 40 countries having adopted the DAB family of standards and many more following suit, WorldDAB has access to a wealth of information that can be utilised to assist those countries looking to bring their own radio broadcasting systems into the digital age.
Visit the Country Information section to find out more information about network rollout in specific markets around the world.
Additional resources: