Home

/

Technology & Rollout
Technology & Rollout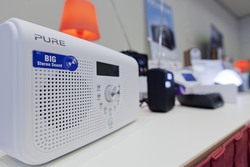 Welcome to the Technology & Rollout toolkit for digital radio. Here you will find a comprehensive overview and resources on all aspects of digital radio implementation.
DAB, DAB+ and DMB have emerged as the digital radio standards of choice for broadcasters around the globe.
The DAB family of standards, designed for Band III, are currently available to over half a billion people worldwide. They have been adopted in over 40 countries and there are hundreds of digital radio devices for in the home, on the move and in-car.
WorldDAB provides support to broadcasters migrating to digital radio by making available information and case studies of best practice on all aspects of the deployment of digital radio.