VQ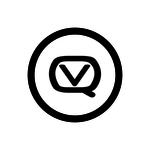 VQ is a unique British brand, designing and manufacturing DAB radios inspired by the fusion of Sound and Style.
At VQ we believe that colour and design is an important part of who we are, so why should the technology we buy only be Black or Silver and lacking individuality of design?
Our award winning acoustic development programme ensures all our products feature the latest technology and unbeaten sound quality. Couple this with our passion for the creative world of: the arts, fashion & interior design and this means our products don't just sound great, they look great too.