Broadcast versus Broadband and LTE
Research and analysis by a number of organisations outlines the case for broadcast radio, and why radio transmitted via radio cellular networks (LTE) is not a solution: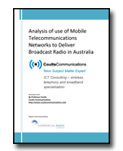 Analysis of use of Mobile Telecommunications Networks to Deliver Broadcast Radio in Australia
This report finds that mobile broadband communications networks, particularly in regional areas, are not a replacement for broadcast free to air radio.
Coutts Communications, Australia, November 2014

Broadcast or broadband? On the future of terrestrial radio supply
Analysis of radio transmission in Bavaria, Germany, through DAB+ or LTD - comparing the costs of supply
Bayerische Landeszentrale für neue Medien (BLM) and Bayerischer Rundfunk (BR), Germany, March 2014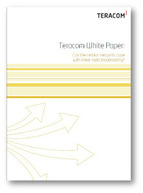 Radio via 3G/4G instead of FM/DAB+ – how hard can it be?
Teracom AS, Sweden, November 2012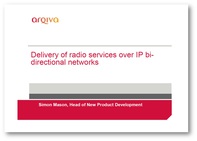 Delivery of radio services over IP bidirectional network
Simon Mason, Head of New Product Development gave the following presentation at the WorldDAB 2010 General Assembly in Dublin, Ireland.