Market Development
Success in digital radio requires collaboration across the radio ecosystem, and the right building blocks must first be in place: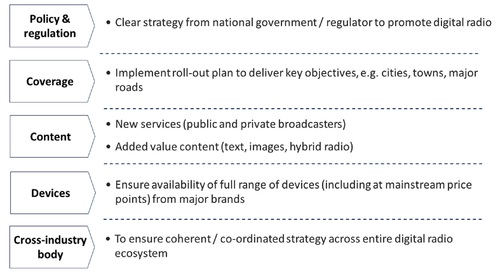 The three key elements to market development are: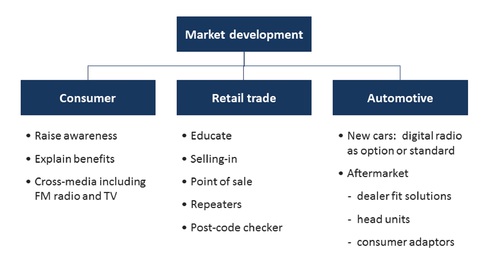 Consumer pull is driven by sustained messaging and regular on-air campaigns: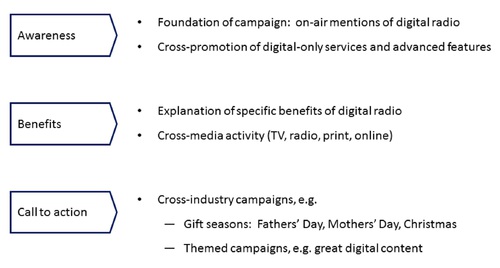 Additional Resources
The Country Information section of this website includes information and resources on national market development campaigns.
Digital Radio Toolkit - Commissioned report by EBU examining the key factors and best practices for the successful deployment of digital radio.
The Influence of Digital Radio on the Advertising Market (pdf): report by Commercial Radio Australia.