Sweden
Last update: 25-09-2017 - older versions
DAB transmissions in Sweden started in 1995 and today coverage is 35% of the population with services from public service broadcaster Swedish Radio (SR) and commercial radio. The licence under which SR operates is valid until 31 December 2019 and commercial broadcasters operates under licenses that are valid until 30th September 2022.
Over the years several propositions have been put forward to the Swedish Parliament suggesting a larger digital radio network rollout for public service broadcaster SR. This is seen as the first step to a switchover from analogue FM to digital DAB/DAB+.
On 2 October 2014 the Swedish Broadcasting Authority awarded 21 national and 4 local/regional DAB+ licenses for commercial broadcasters. Licenses are valid until 30th September 2022.
On December 1st, 2014 the Digital Radio Industry Co-ordinator appointed by the Government put forward a switchover plan from FM to DAB+. The main purpose was to digitalize is to further develop radio in Sweden and to maintain and modernize a critical information infrastructure able to reach every citizen. The full report (in Swedish) can be downloaded (Swedish) at http://www.regeringen.se/rattsdokument/statens-offentliga-utredningar/2014/12/sou-201477/
In June 2015, the Government decided not to proceed with the transition from FM to DAB+ which had been proposed in a report published in December 2014. This followed the publication of a report into digital radio by the National Audit Office in April 2015.
On 3rd February, 2016 the Swedish Parliament discussed digital radio – with the Parliamentary Constitutional Standing Committee (KU) issuing a formal response to the Government's letter about the National Audit Office's April 2015 report into digital radio.
In September 2017 the political party (C) writes in response to a motion: "Let's do as Norway and introduce DAB radio now". (C) writes that the former government decided to introduce DAB, but notes that the current government has decided not to switch to digital radio. (C) finds that "a possible change of technology requires a more thorough analysis to make an informed decision. DAB provides a wider choice of radio channels across the whole country at a lower distribution cost, but the transition also means costs for the individual", they conclude.
As a result, the decisions about the digitalization of radio in Sweden remains to be taken. The Government have said that the question could be re-opened, depending on the development of digital radio in the rest of Europe – especially experiences from the switchover in neighbouring Norway.
Last update: 30-09-2014 - older versions
The Swedish DAB network (mux 1) is operated by Teracom AB and covers major cities Stockholm, Gothenburg, Malmo and Alvsbyn on a single frequency 12B. Coverage is currently at about 35% of the population or about 3 million people.
Mux 1 holds 8-10 regular and licensed services, all from Swedish Radio. All services in mux 1 are currently broadcast in DAB. All audio services hold DLS.
The Swedish DAB+ network (mux 2) is operated by Teracom AB under a specific test license and covers major cities Stockholm, Uppsala and Gavle using a multi-frequency network on frequencies 12C and 12D. Coverage reaches 22% of the population or about 2 million people. Mux 2 currently holds about 14-16 pilot services from several major broadcasters (SR, MTG radio and SBS radio), as well as some local community radios. All services in mux 2 are broadcasted in DAB+. All audio services hold DLS and SLS.
Please visit the Teracom website for coverage maps.
Last update: 11-01-2017 - older versions
In this country there are
on air.
Mux1: 8-10 DAB audio channels from public service broadcaster Swedish Radio. In total there are 10 DAB services on air, one of which is simulcast on AM/FM. Most of them are web channels only broadcast on DAB and not on FM. All audio channels in mux 1 carry DLS. In addition, a trial version of EPG is being broadcast. There are plans to include an updated version of EPG and a trial version of TPEG.
Mux 2: 10-16 DAB+ audio channels from commercial radio trialling digital broadcasting. There are 16 DAB+ stations on air, 14 of which are simulcast on AM/FM. One or two stations are only broadcast on DAB+ and not on FM, the rest of the stations are available on FM but restricted to local areas. In addition to the audio, all services carry DLS and SLS. There are plans to include EPG and a trial version of TPEG.
Future Services on Air
The Swedish Broadcast Authority have announced licenses for commercial digital radio. A total of 25 stations have been awarded a license. 21 of which are national licenses and four are regional stations. 12 of the national stations are unique to digital radio and not broadcast on FM. The licensing allows for a significant increase in range of stations throughout Sweden.
Licenses will be valid from 2nd October 2014 until 30th September 2022 and broadcasting is to begin no later than 1st October 2015.
More information is available here. Private radio has asked for permission to delay the launch.
Feature of services on air in Sweden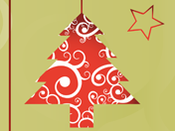 "P4 Bjällerklang" is a pop-up station playing "the most beloved and popular Christmas songs" in both familiar and unexpected versions, around the clock on digital radio (DAB) and on the web. The channel exists in December and
January and is now broadcasting for the fifth year in a row. This is a good example of a pop-up station that uses the flexibility of the DAB/DAB+ standard to meet occasional listener demands.
"Knattekanalen" is a children's station playing "new music mixed with familiar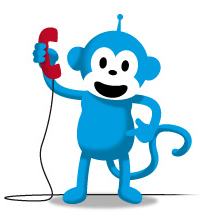 songs and children's pop from all times". The channel broadcast in DAB and on the web each day
from six o'clock in the morning till eight at night. Children and their parents know that when they want to listen to children's programs, there is always something on.
| | Simulcast on AM / FM | Exclusive on digital | Total of services |
| --- | --- | --- | --- |
| DAB programmes | 1 | 9 | 10 |
| DAB+ programmes | 14 | 2 | 16 |
| Data services | 0 | 1 | 1 |
| Total | 15 | 12 | 27 |
Last update: 30-09-2014 - older versions
There is no official data on the sales of DAB/DAB+ car tuners in Sweden. However, all major brands such as Volvo, Volkswagen, Toyota, Audi, BMW, Mini, Mitsubishi, Skoda, Land Rover, Mercedes and Honda offer DAB/DAB+ car tuners as an option.
Volvo Cars, with a 20% total market share in Sweden, have stated that in about 7% of the cases where a new Volvo is sold, the customer has requested the optional DAB/DAB+ tuner.
Last update: 14-07-2015 - older versions
Sales in 2013 were 15,000 receivers which means the accumulated sales 2006-2013 is 37,000 receivers.
27,000 of these units are dated from 2012 and onwards, i.e. capable of DAB+ decoding. In comparison the 15,000 units sold per year is almost 4% of the total sales in Home and Portable Audio segment.
Given the estimated 27,000 DAB+ units, the household penetration in Sweden today is appoximately 1%.
Last update: 30-09-2014 - older versions
In 2009, pilot transmissions of DAB+ started and the coverage quickly reached 22% of the population with 16 trial services from public service radio, commercial radio and community local radio.


Last update: 02-12-2014 - older versions
Regulation and Spectrum
Key features of regulation for digital radio regulation in Sweden are;
Band III
One MUX in big cities only
Switch-off date is to be set for analogue radio migration to DAB+
Cost of parallel transmission on analogue and digital to be supported by the Government
Industry co-ordinator has been appointed by the government to assure a transition by 2022
Regulation for Commercial Radio
In October 2012, all major commercial brodcasters applied for a total of 22 licences in both national and regional VHF Band III networks. Commercial licences will be valid until 2020 and MRTV have stated that there will be no requirements on bit rate per service. However, the maximum number of services per commercial multiplex will be 16. The commercial license holders are obliged to co-operate in technical matters including choice of network operator. Coverage requirements may be imposed to ensure that the digital broadcasts reach a certain proportion of the population within the broadcasting area. As of May 2014 the private radio stations are still waiting for a decision on DAB+ licenses from the Radio and TV Authority (MRTV).
Regulation for Public Service Radio
The public service broadcaster, Swedish Radio (SR), gets their license directly from the Government. The license period is six years with the current license valid until 31 December 2019 and allows Swedish Radio to broadcast digital radio using DAB/DAB+ in VHF Band III, but only to four regions in Sweden (Stockholm, Gothenburg, Malmo and Norrbotten) and with a maximum number of nine services (Stockholm and Norrbotten) or 10 (Gothenburg and Malmo).
Spectrum for DAB/DAV+ digital radio

At the spectrum conference GE-2006 Sweden was awarded a total spectrum equivalent to of 4 nationwide DAB/DAB+ multiplexers in Band III. Three of the four multiplexes are MFNs (making regional insertion possible up to the maximum of 34 available frequency layers). In 2010 the Swedish Government awarded two of the four multiplexers (spectrum-wise) to public service radio and remaining two multiplexers to commercial radio.
Last update: 02-12-2014
The website Digitalradio.nu was set up to help inform the public about digital radio in Sweden.
Last update: 30-09-2014
Sweden has an Emergency Warning System using FM/RDS (PTy31) to send an alert flag making it possible for receivers and transmitters to change audio to the emergency channel, Swedish Radios channel P4. It is not unlikely that this feature will be imposed on a digital system.
Swedish government to follow international development of DAB, with a focus on Norway
23.06.2015 -
Sweden -

"It's regrettable for the Swedish radio audience that the expansion of digital radio has been postponed. The FM band is full and there will be a need for a terrestrial broadcasting network for a long time forward. Internet-based IP radio will be important, but will never replace a terrestrial network" says Cilla Benkö, the director-general of Sweden's public radio broadcaster Sveriges Radio.
From Radio Intelligence:
---
Digitisation is the radio of the future

- 02.06.2015 -
Teracom AB
-
Sweden -

"DAB technology is modern, robust and provides the same coverage as analogue FM radio. They also reduce energy consumption significantly, answers Per G Borgå at Teracom.
From Ny Teknik:
---
Paneda ready for international expansion

- 05.05.2015 -
Paneda
-
Norway -

-
Sweden -

Paneda will shortly introduce a number of new DAB related products on the international market, including a complete new and unique DAB head-end system with its related peripheral components.
From Paneda:
---
National Audit Report: It feels like the Soviet Union in the 50's
15.04.2015 -
Sweden -

Staffan Rosell, president of Discovery SBS Radio is the largest player in the commercial radio market, is very surprised at the Swedish National Audit conclusions. "The National Audit takes the side of digital opponents... One gets the feeling that they only received information from one side of the debate" he said to Dagens Media.
From Dagensmedia:
---
"Time to get up from the trenches
15.04.2015 -
Sweden -

The National Audit Office's report is partially deficient, and did not favour debate on Swedish radio's future, writes Per G. Porvoo, Teracom AB. The National Audit review has been carried out especially from an economic perspective. It is a distinction that raises more questions than it provides answers. It gives unfortunately only space to answer some of the erroneous descriptions in the report.
From DN:
---
Radio investigation without understanding radio

- 15.04.2015 -
Digitalradio Norge AS
-
Sweden -

-
Norway -

On Tuesday, the Swedish Audit Office presented its report on digital switchover. The report reviewed the technical and economic profitability of the digitisation of radio in Sweden and concluded that radio should remain on FM. The report ignores the significance of broadcasting radio believes Ole Jørgen Torvmark, CEO of Digital Radio Norway.
From Digitalradio Norge:
---
"Digital radio is good for motorists
02.04.2015 -
Sweden -

The transition to digital radio can provide motorists many new services such as real-time information on accidents, slippery roads, closed roads and lanes, writes Olaf Meng, Garmin Europe and Petter Djerf, Mediamobile.
From NyTeknik:
---
Further boost for DAB+ digital radio in Sweden and Switzerland
- 02.12.2014 -
Sweden -

-
Switzerland -

Just days after German public broadcaster ARD announced its commitment to a transition to DAB+, and weeks after Norway announced all criteria have been met for FM switch off in 2017, Sweden and Switzerland have published roadmaps for a digital switchover from FM to DAB+.
From WorldDMB:
---
Cilla Benkö on digital radio: "It's high time politicians make their minds up"
01.12.2014 -
Sweden -

"Swedish Radio is one of the most significant broadcasting corporations in Europe when it comes to creating content that has social impact. Swedish Radio plays a crucial role in a well-functioning democracy. Moreover, Sweden's ambition is to be a leading IT-nation. In order to live up to these goals, we must see this crucial infrastructure project realised. Swedish Radio must get the resources necessary for a successful investment - and that is a decisions only politicians can make," Swedish Radio's director general Benkö says in her response to the study by the Swedish government's digital radio coordinator, Nina Wormbs, into the transition from FM to Digital Audio Broadcasting.
From Sveriges Radio :
---
Roadmap to digitalize terrestrial radio in Sweden
01.12.2014 -
Sweden -

The main purpose to digitalize is to further develop radio in Sweden and to maintain and modernize a critical information infrastructure able to reach every citizen. The plan consists of three parts: a mutual launch, extension of the licenses for commercial radio actors to broadcast analogue, and a conditional shutdown of FM transmissions. The full report (in Swedish) can be downloaded at www.regeringen.se/sb/d/18245/a/250902
From Regeringen:
---
Select Country:
Key Information
Status:
regular
Population:
9.1 million
Population coverage:
35%
Services:
10 DAB, 16 DAB+, 1 Data

Last update: 15.02.2016
Useful Links
Digital Radio Sweden
Digital commercial radio licensing - the Swedish Broadcasting Authority
Sveriges Radio
Teracom