Auto award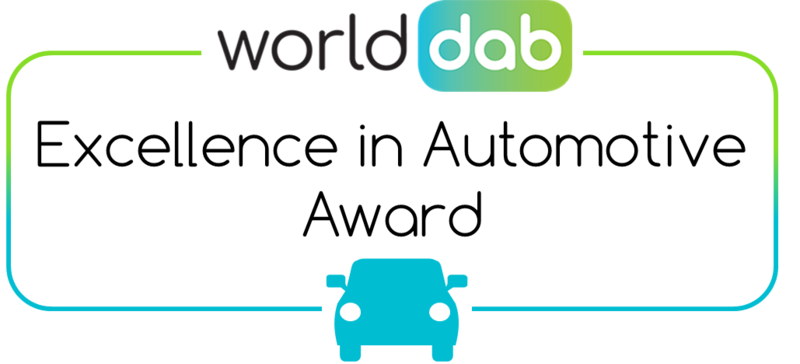 The WorldDAB Excellence in Automotive Award recognises outstanding work carried out on the development, innovation and promotion of digital radio within the automotive industry.
The award honours the most significant contributions of individuals, groups or teams working towards optimising the experience of digital radio in the car. Particular focus is placed on the recognition of technical expertise and project collaboration.

Judging process
The judging panel consists of a small group from the senior team at WorldDAB, chaired by the President of WorldDAB.
The areas considered are:
Impact – individual contribution to a product, service or technical development which has helped or improved the current use and/or state of digital radio
Personal – leadership, expertise, championing, commitment and success
Collaboration – collaborative effort and engagement with the wider industry

Nomination process
The call for nominations will be opened in 2021, further details will be announced shortly.
The nomination for an individual, group or team can be from any company or organisation working on DAB in the car, provided the company or organisation is a WorldDAB member.
You may nominate more than one person, team or group and there is no limit to the number of nominations. Entrants can self-nominate.
To nominate yourself or a colleague you must send the following information to projectoffice@worlddab.org:
Name, title, company, email, mobile number of nominator
Name, title, company, email, mobile number of nominee
300 words describing the reasons behind the nomination – including projects the nominees have worked on, specific examples of excellence and any other information that is relevant to the nomination.
Please note that in order to be considered, nominations must include ALL the information listed above, as well as the subject line "WorldDAB Excellence in Automotive Award".