Lotus Group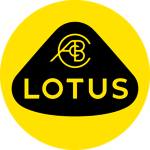 Lotus stands alone as a brand dedicated to pure driver's cars. Innovative engineering, cutting-edge technologies and advanced materials ensure that every Lotus proves the value of achieving performance through lightweight.
Lotus Cars based in Hethel, Norfolk, UK, is the sports car and hypercar manufacturing operations, the Lotus Advanced Centre and the iconic 2.2-mile test track. Lotus Cars builds world-class high-performance cars, born out of legendary success on the racetrack including 13 FIA Formula 1 world titles and many other championship honours. In July 2021 Lotus unveiled the all-new Lotus Emira, its last petrol-powered sports car and best-of-breed, and in July 2019 it launched the Evija, the world's first all-electric British hypercar. Lotus Tech is the global 'intelligent technology' division based in Wuhan, China. Its role is to accelerate innovation in the fields of batteries and energy management, electric motors, electronic control systems, intelligent driving, intelligent manufacturing and many more.
Lotus Tech will oversee the manufacture of a range of premium Lotus lifestyle electric vehicles. The Lotus ELETRE, revealed in March 2022, is the world's first all-electric hyper-SUV. European operations are based at Lotus Tech Creative Centre, a state-of-the-art design studio in Coventry, UK, and Lotus Tech Innovation Centre, a world-class engineering facility in Raunheim, Germany.
Lotus Engineering in Warwick, UK, provides comprehensive consultancy services to many of the world's OEMs and Tier 1 suppliers. It is internationally recognised for its long-standing contribution to ground-breaking engineering and innovative vehicle development.
Lotus Tech Innovation Centre GmbH is part of the Lotus international R&D network dedicated to full-electric lifestyle vehicles. Starting in 2018 in Raunheim, the heart of Germany close to Frankfurt Airport, there are currently over 200 highly experienced engineers working on excellent and innovative solutions for the next generation of mobility technologies. As an important part of the Vision80 strategy, LTIC should contribute to transforming Lotus into a truly global premium and luxury carmaker.
Lotus Group is the parent company of the above subsidiaries and others. It is part of Geely Automotive, the fastest-growing automotive group in the world. Geely has a 51% controlling stake, with 49% owned by Etika Automotive, a Malaysian conglomerate. Guided by Vision80, which was started in 2018 on the 70th anniversary of the founding of Lotus, this multi-faceted and long-term business transformation strategy brings together a wide range of projects and activities to revolutionise Group Lotus when it reaches 80. The goals of Vision80 are divided into three pillars – delivering results every year, revolutionising the product range, and transforming the entire business.