RedwoodComm Co., Ltd.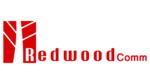 RedwoodComm is a leading company for the development of wireless communication test solutions. RedwoodComm develops and provides measurement systems for R&D, mass-production of broadcast systems and wireless communication technologies such as DAB, DRM, RDS, multi-channel FM/AM, and LoRa/LoRaWAN. We will keep making every effort to be the world's best company of test & measurement systems based on our technical know-how and experiences.
RWC2010B Digital Radio Tester provides a convenient and efficient test environment to evaluate receivers for a wide range of broadcasting technologies – DAB/DAB+, DMB, DRM30/DRM+, AM, FM and RDS/RBDS, with full control over system parameters. It is equipped with a built-in multiplexer as well as ETI/MDI file players. It supports various kinds of data services such as SLS, SPI(EPG), BWS, TPEG, etc, as well as high-tech protocol functional tests such as Reconfiguration, Announcement, Alternative Frequency, and Service Linking. It also provides analogue AM and FM radio test functions with editable RDS configuration.