Receivers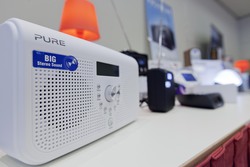 Millions of DAB, DAB+ devices have been sold worldwide and the receiver market continues to grow as the technology becomes more established in existing and new emerging digital radio markets.
Consumers are now able to purchase low cost DAB/DAB+ receivers from 20 Euro (25 USD) and prices are expected to drop even further by 2015 when receivers will be available from 15 Euro (20 USD).
Today manufacturers offer digital radio receivers in a variety of shapes, styles and sizes from low end portable devices to high end intergrated hi-fi sytems.
Additional resources: